June 10, 2016
Faith & Elijah | Wedding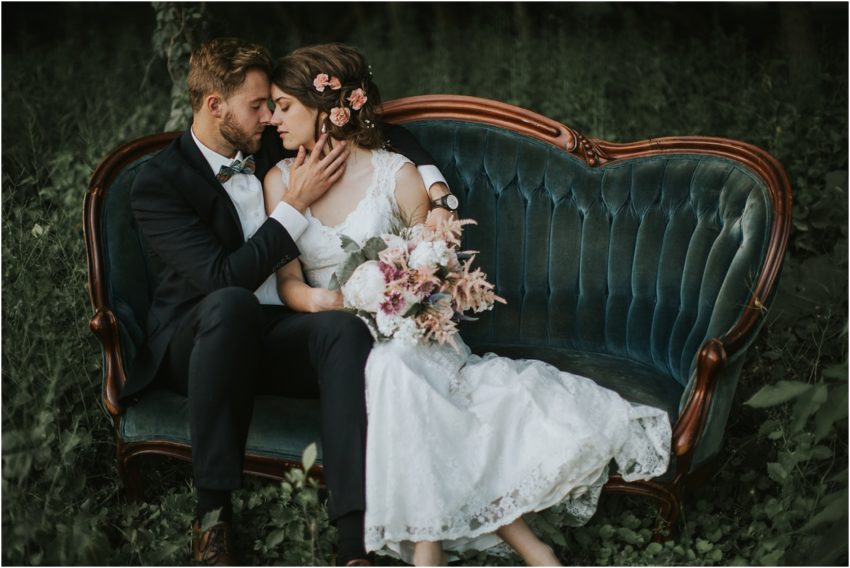 Faith and Elijah's wedding was by far one of the most memorable weddings I've ever attended. Stonewall Farms, nestled near Willmar, Minnesota was the perfect, picturesque setting for their outdoor, country vintage wedding. Even though the day started with some pretty significant rain showers, it thankfully let up right when we started taking photos!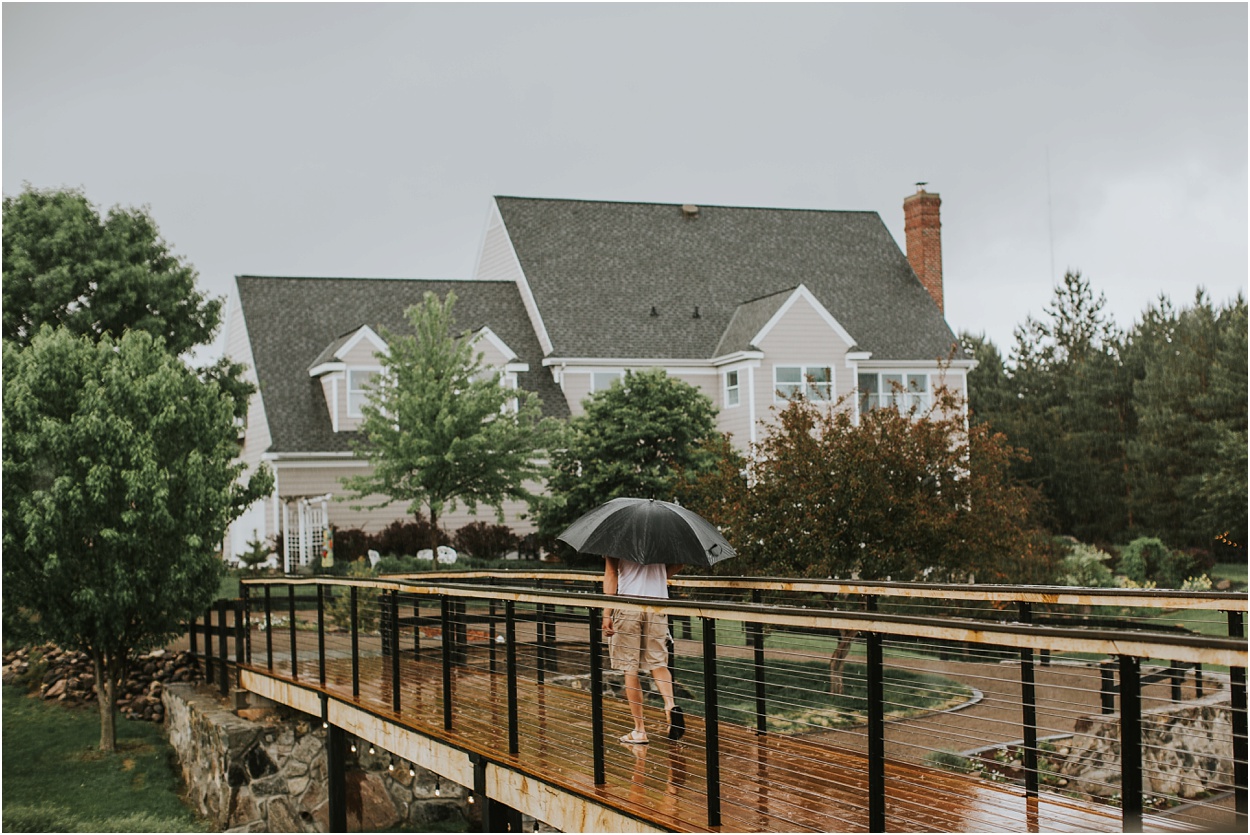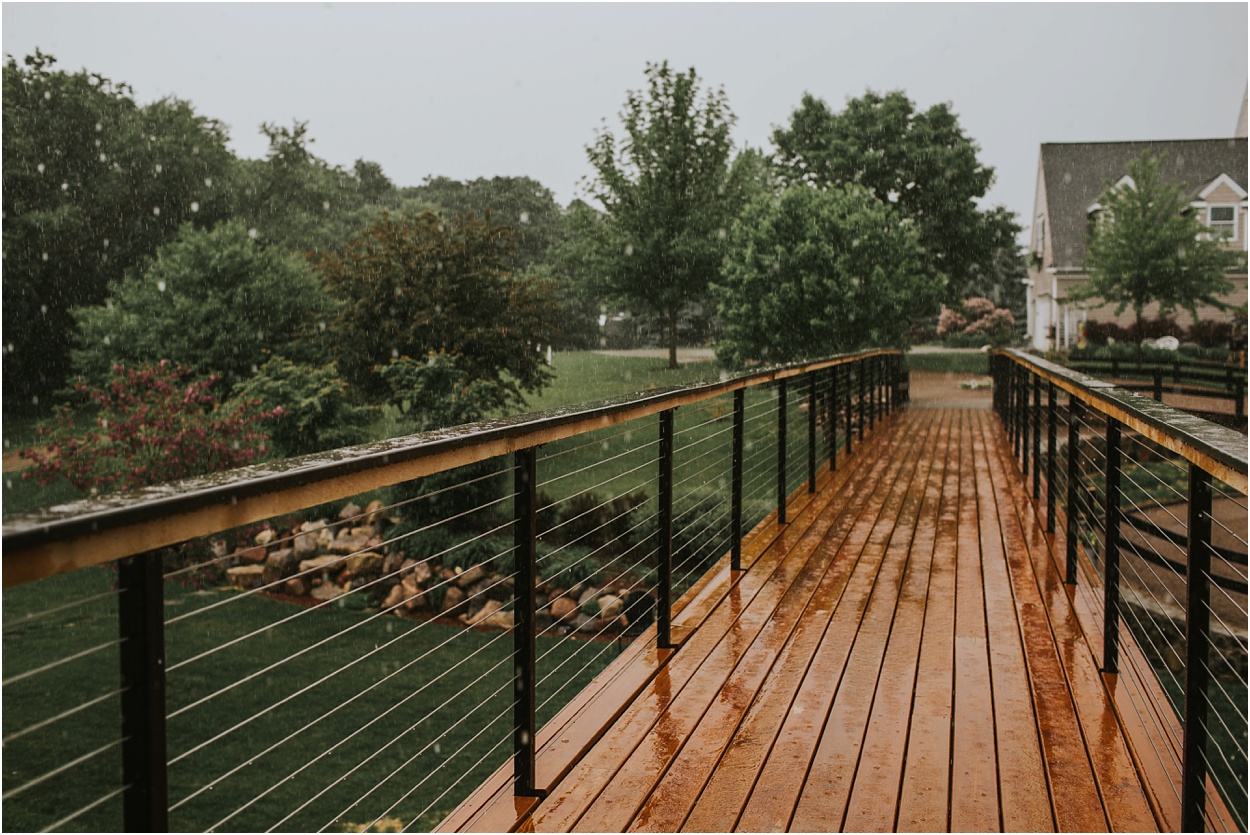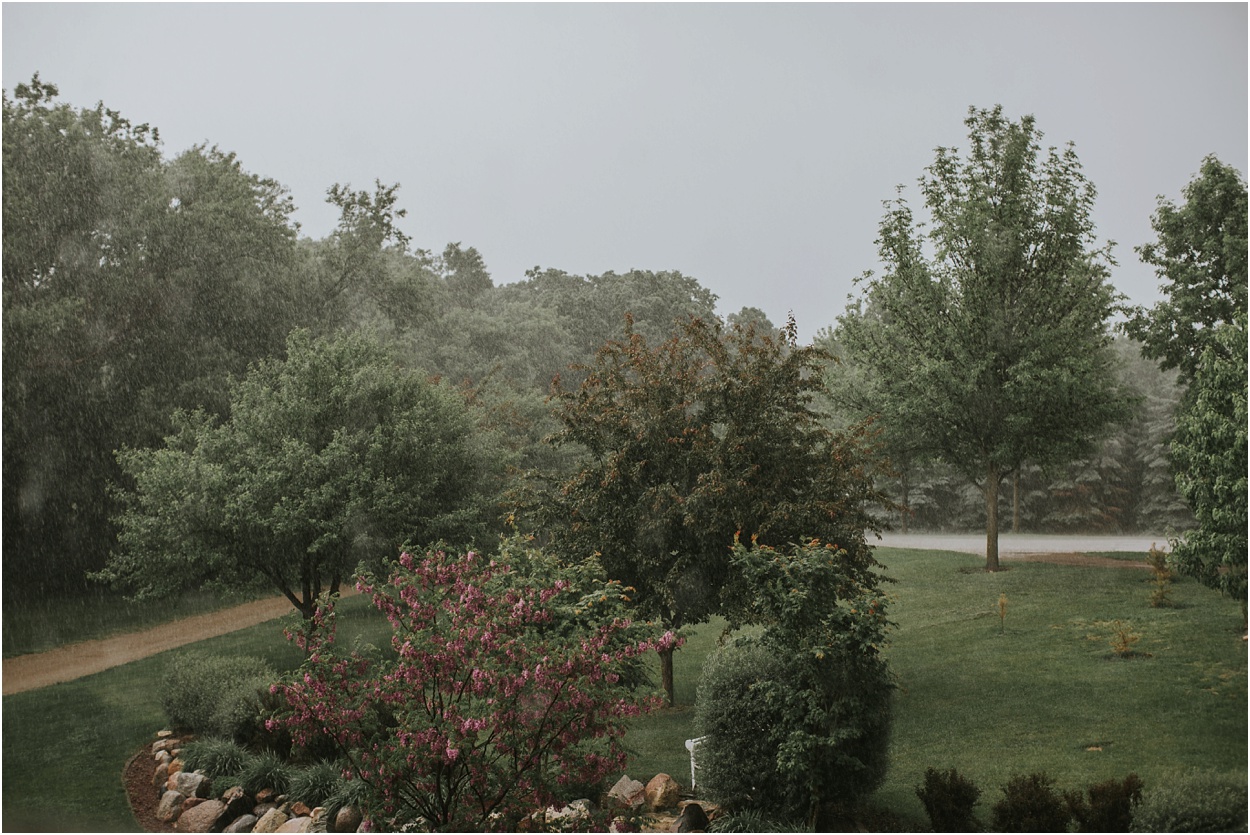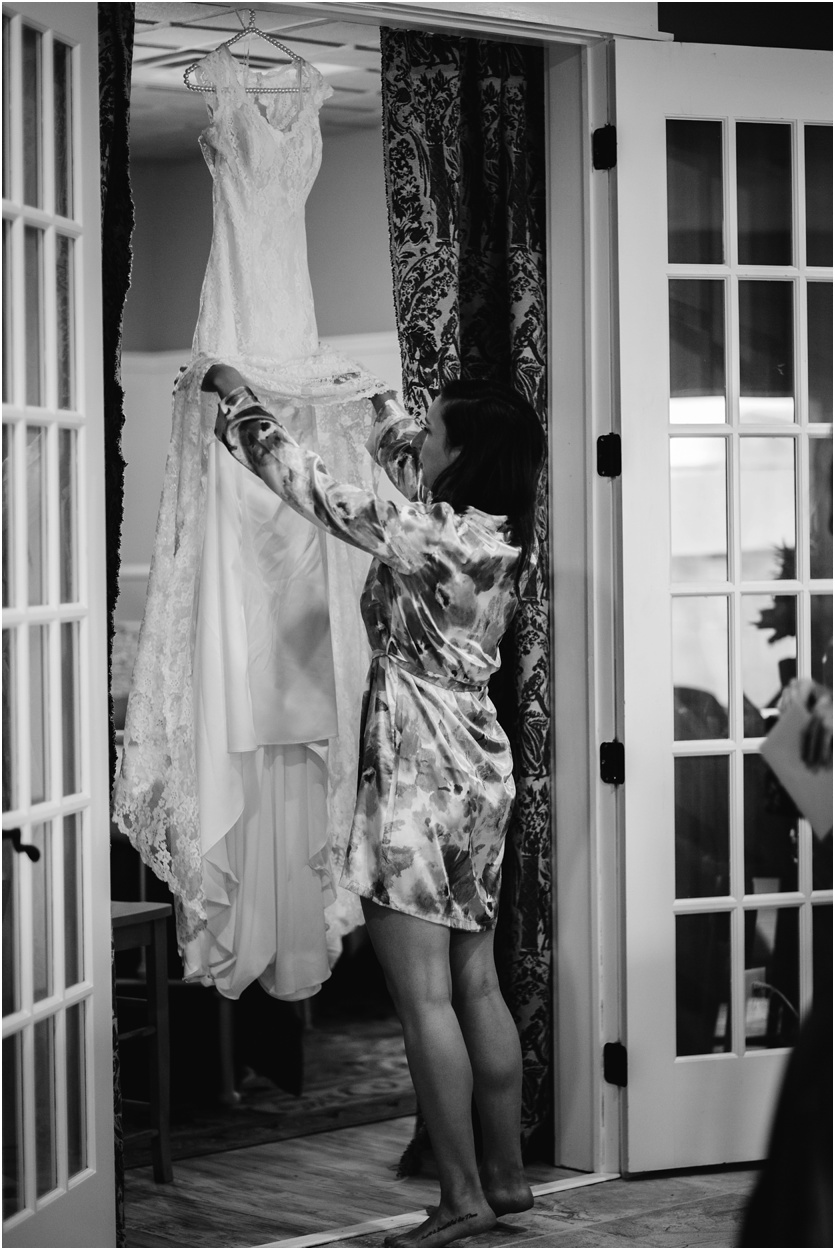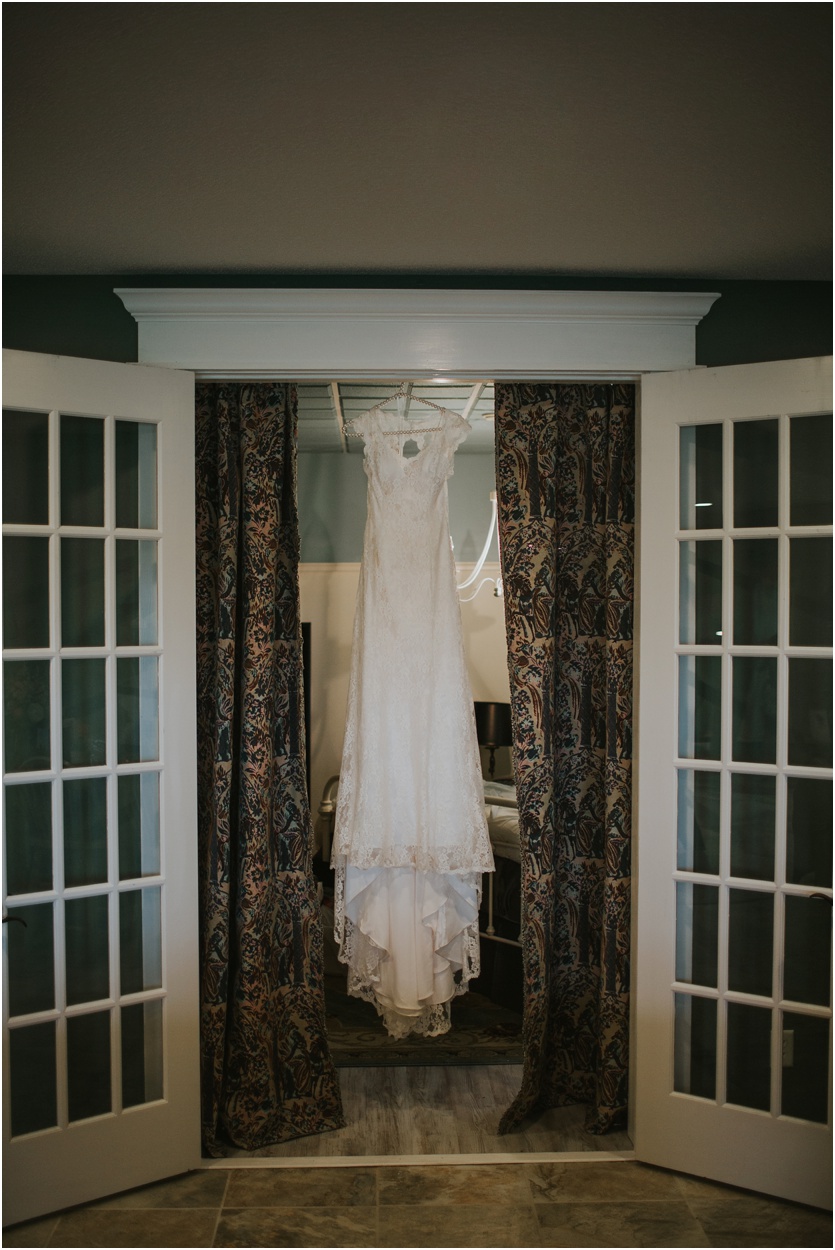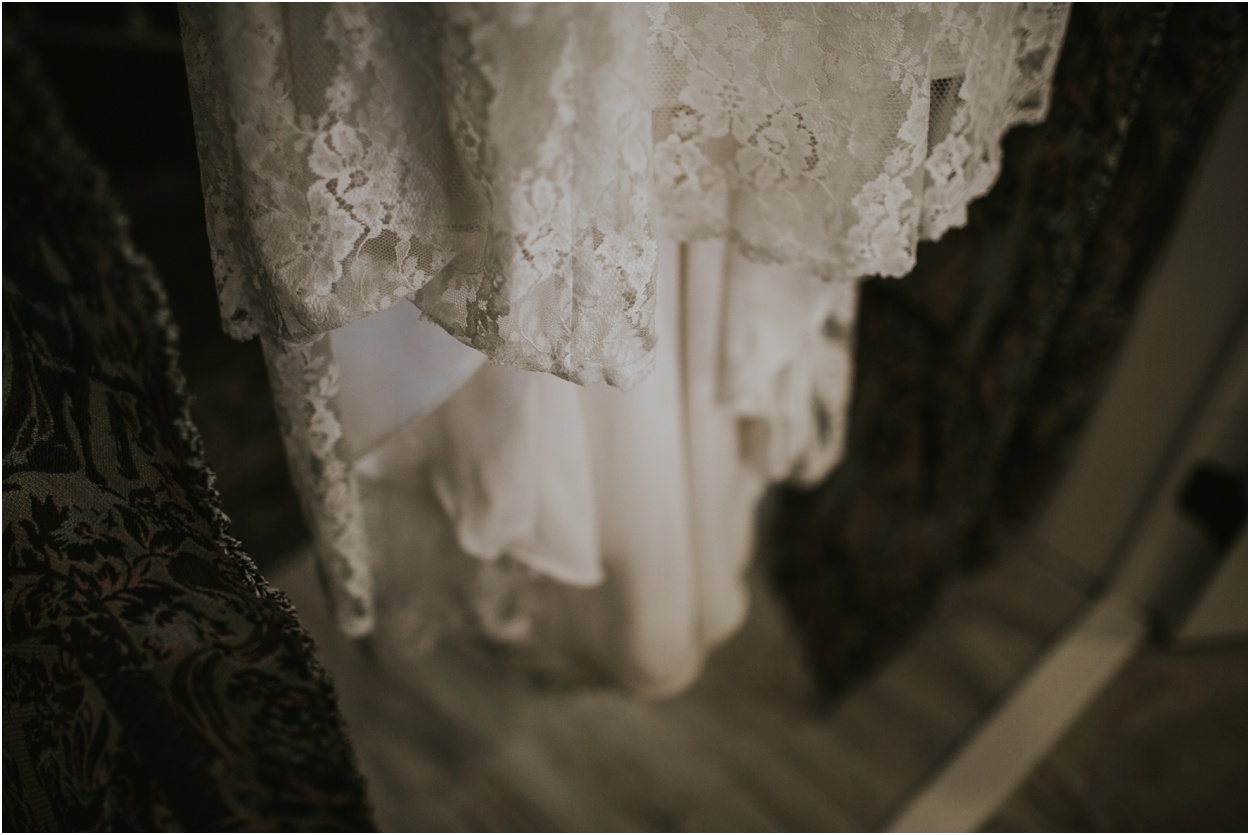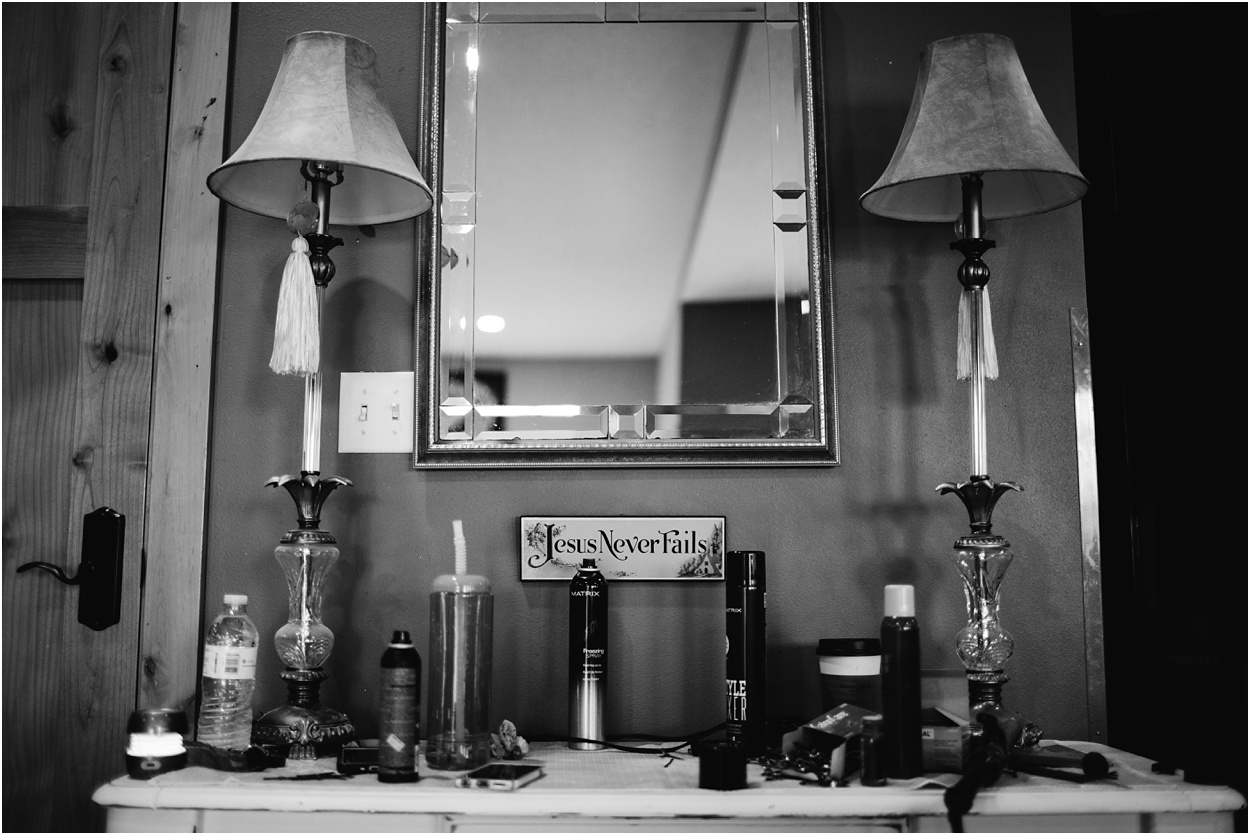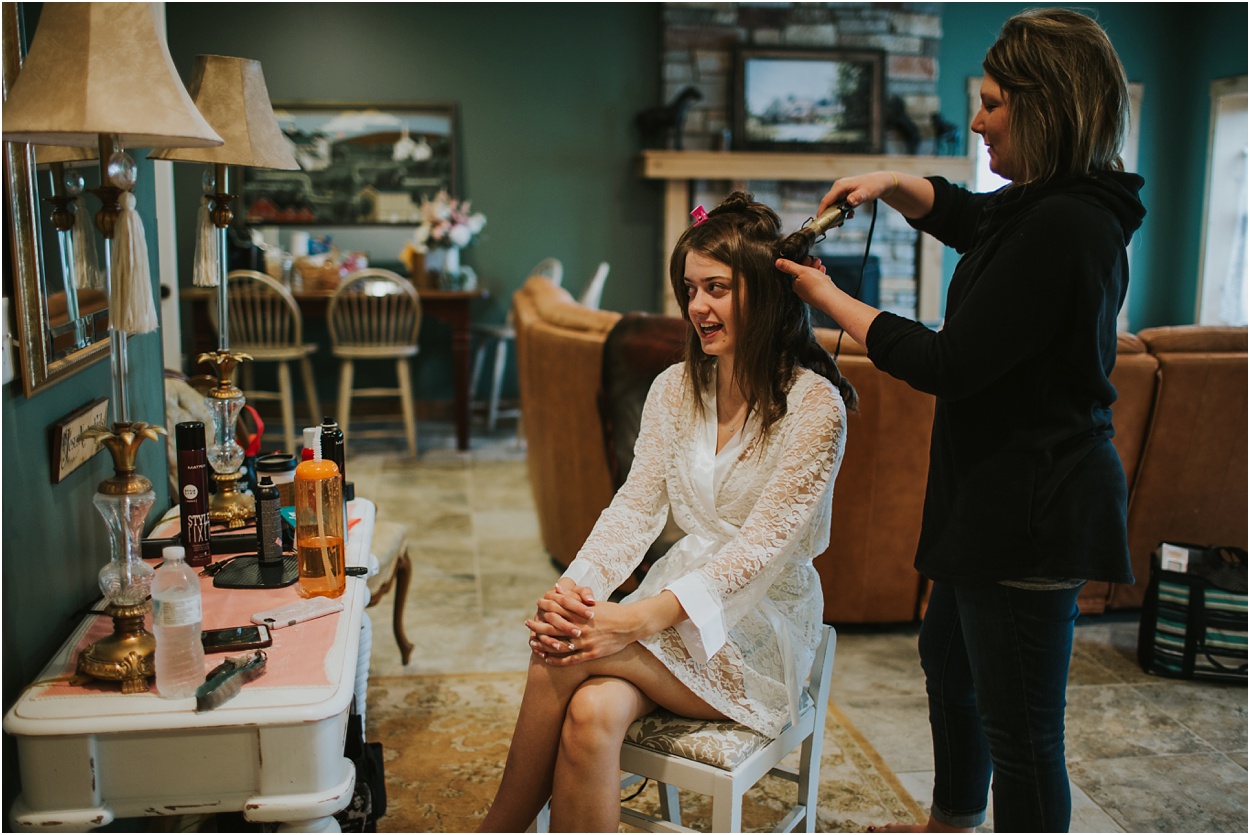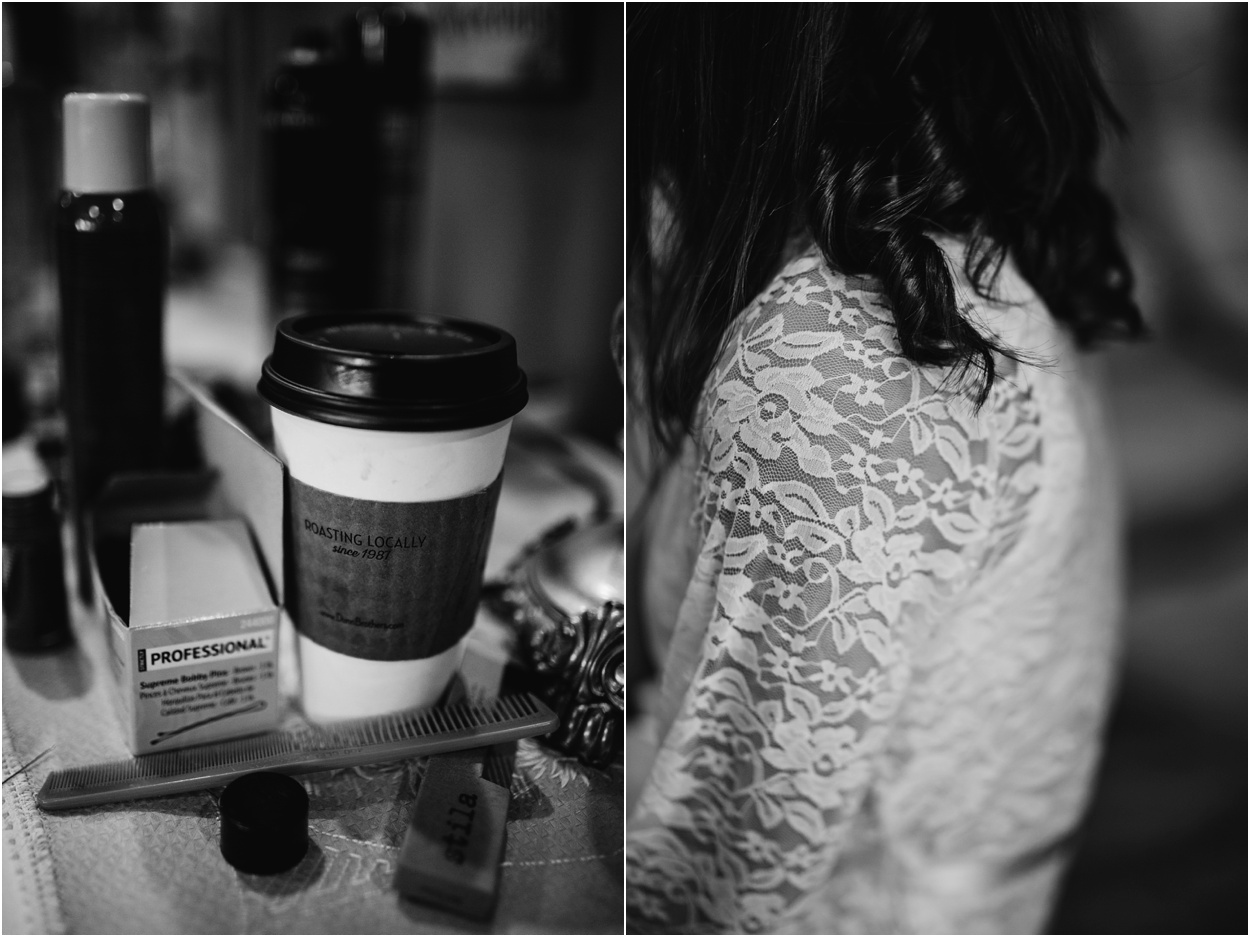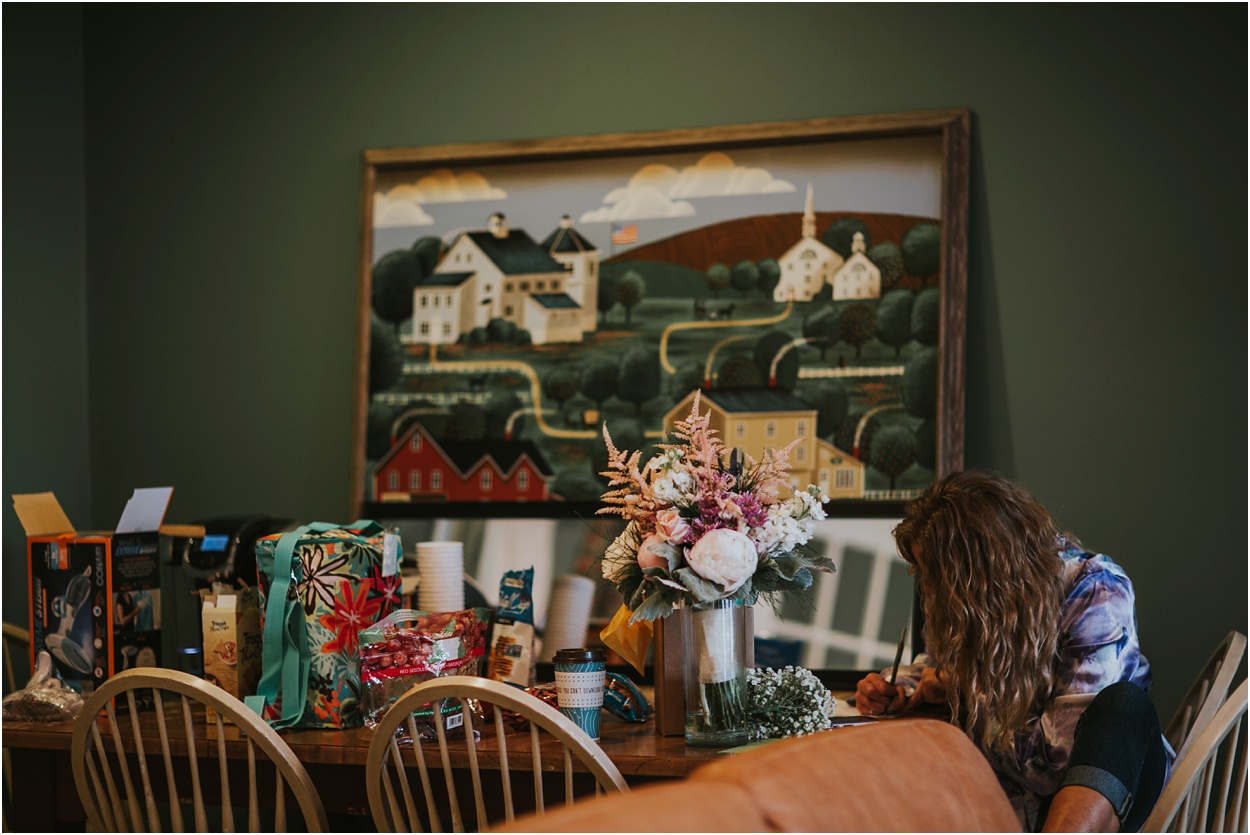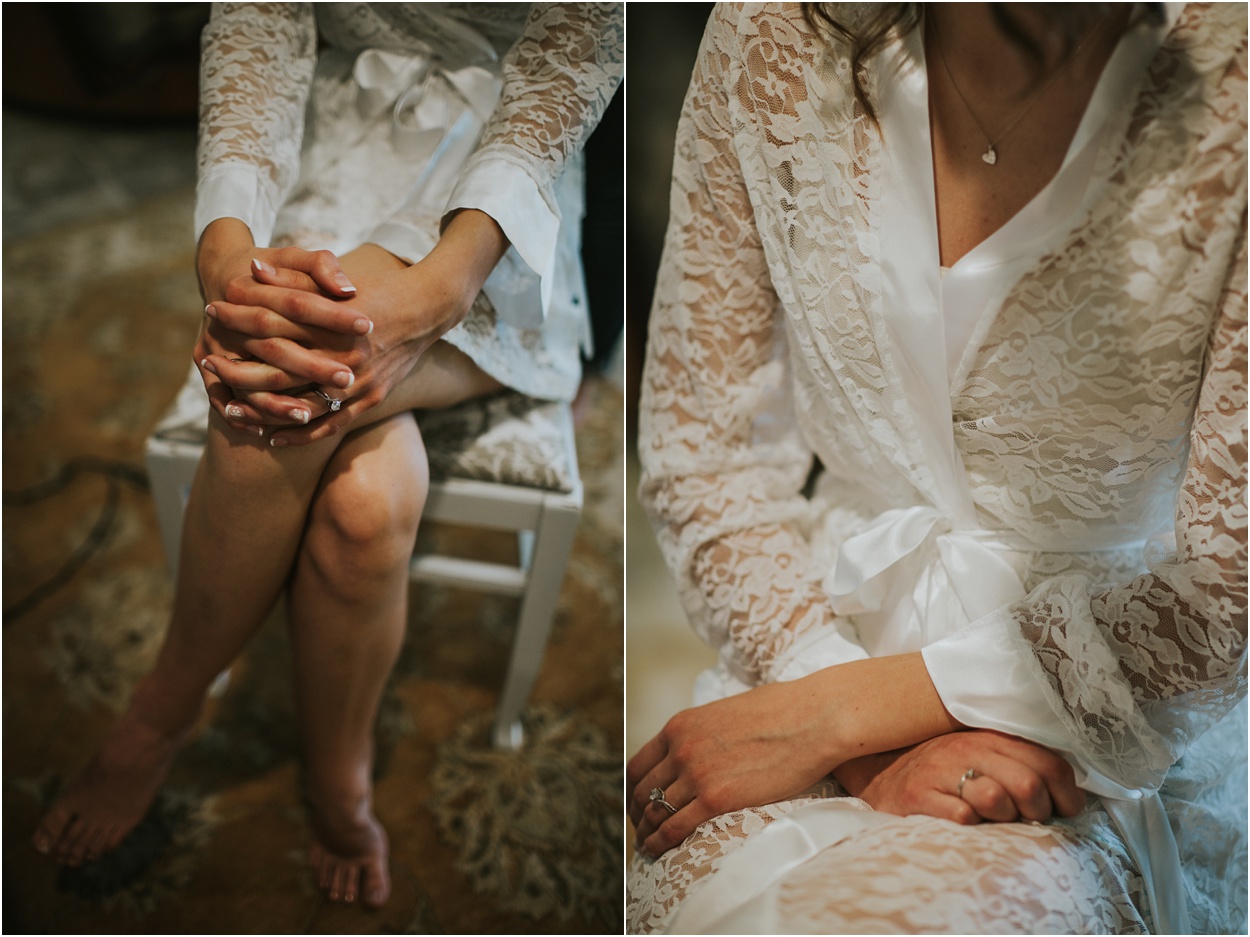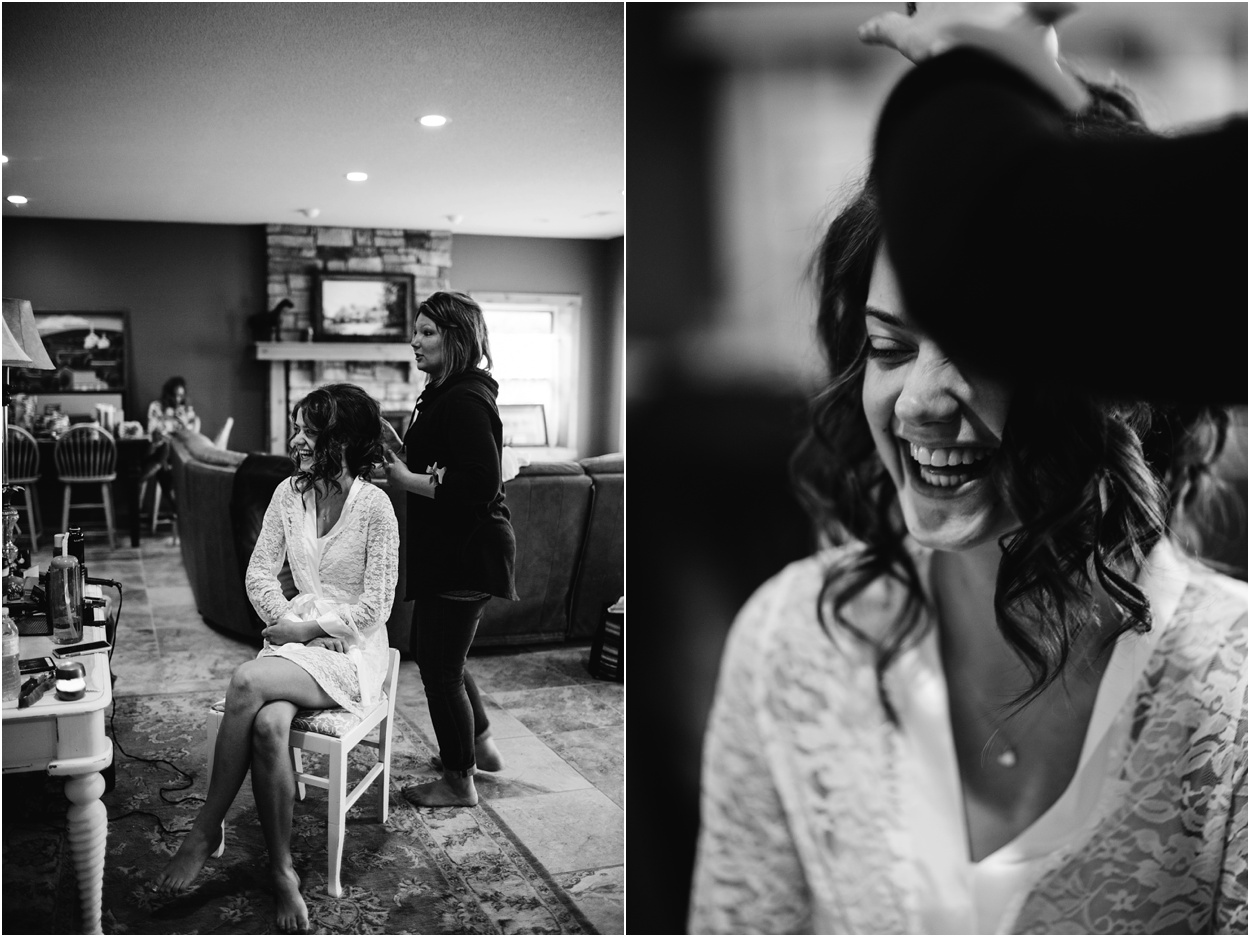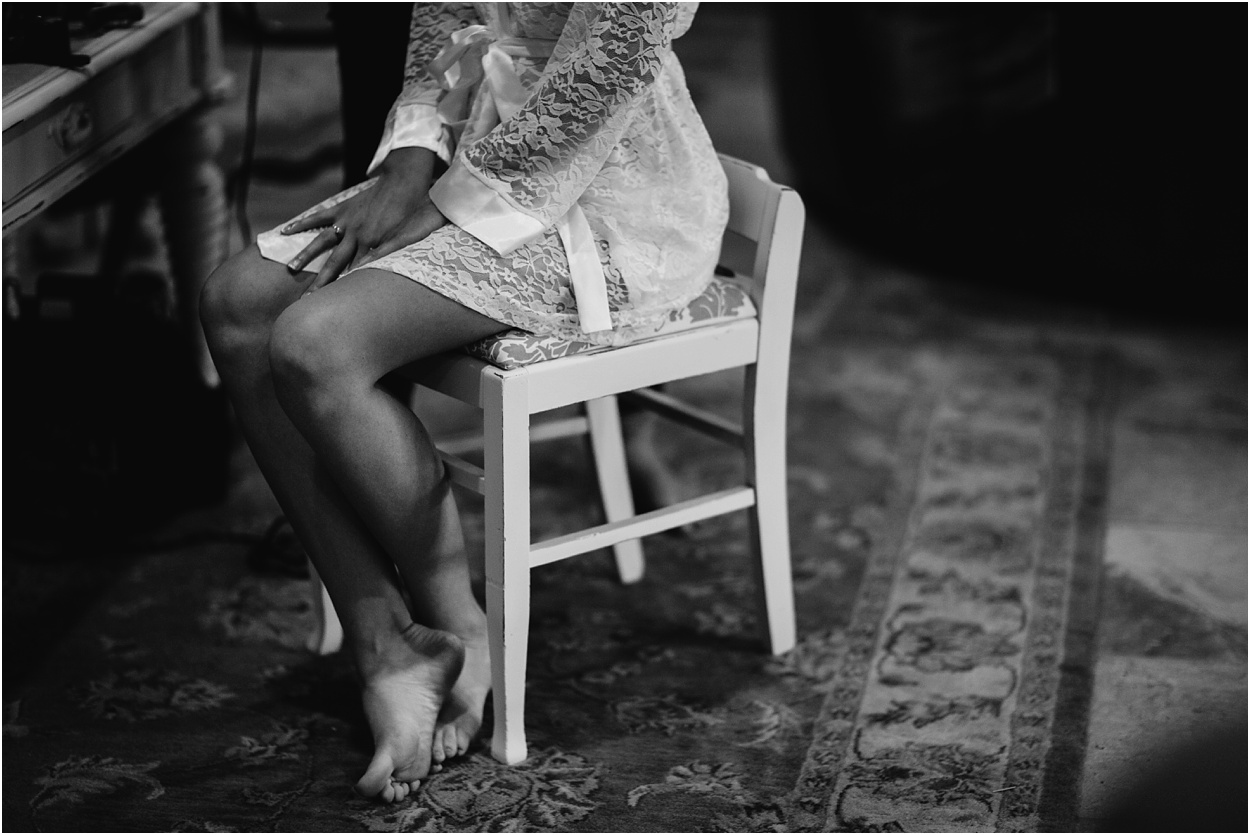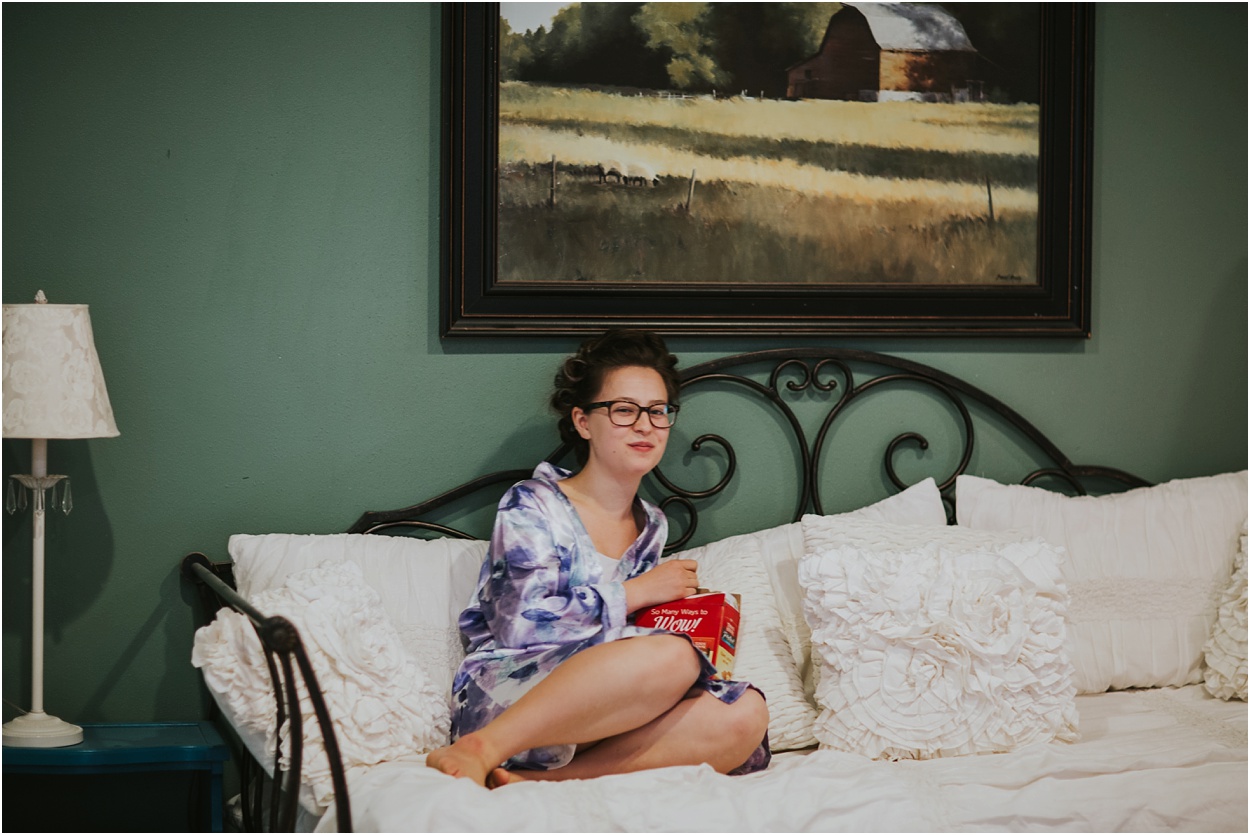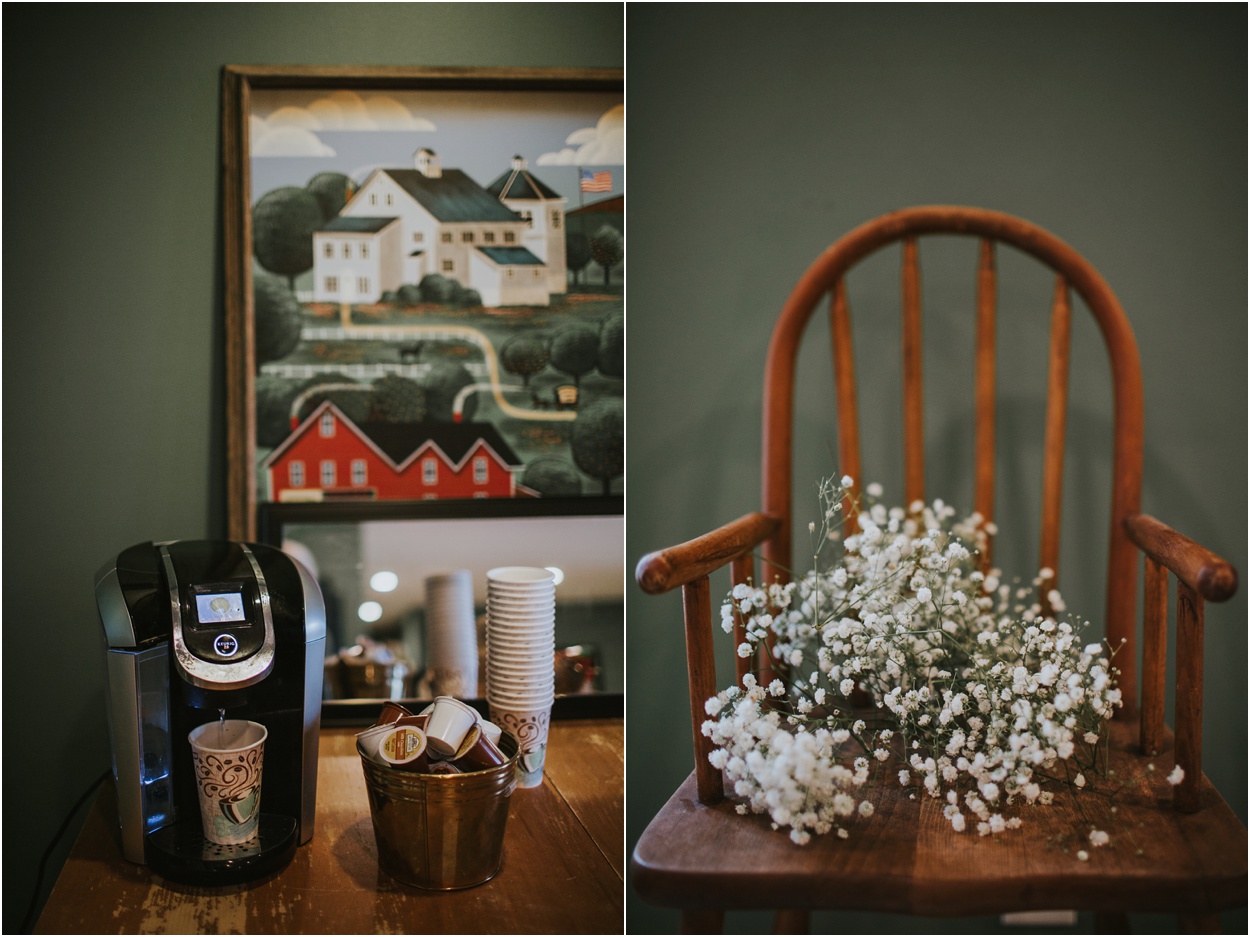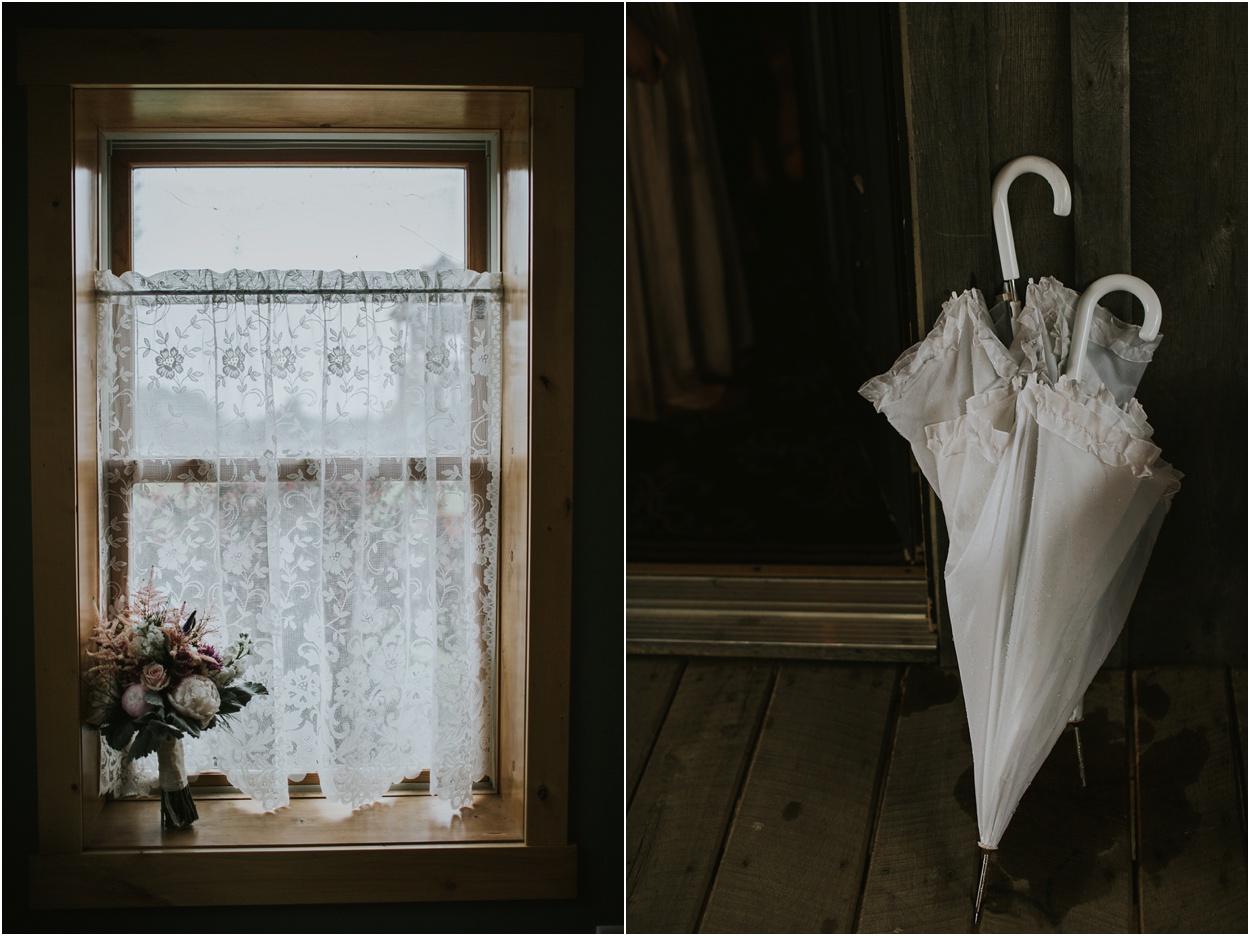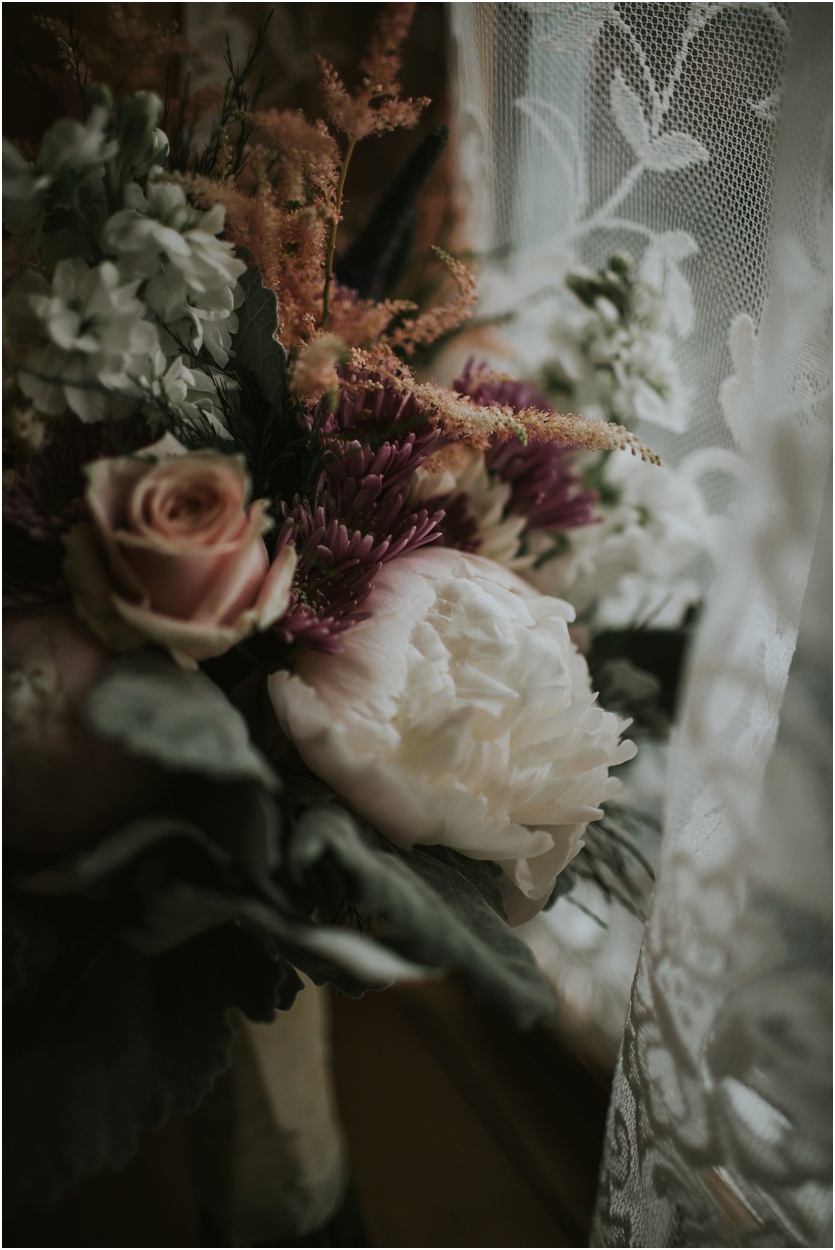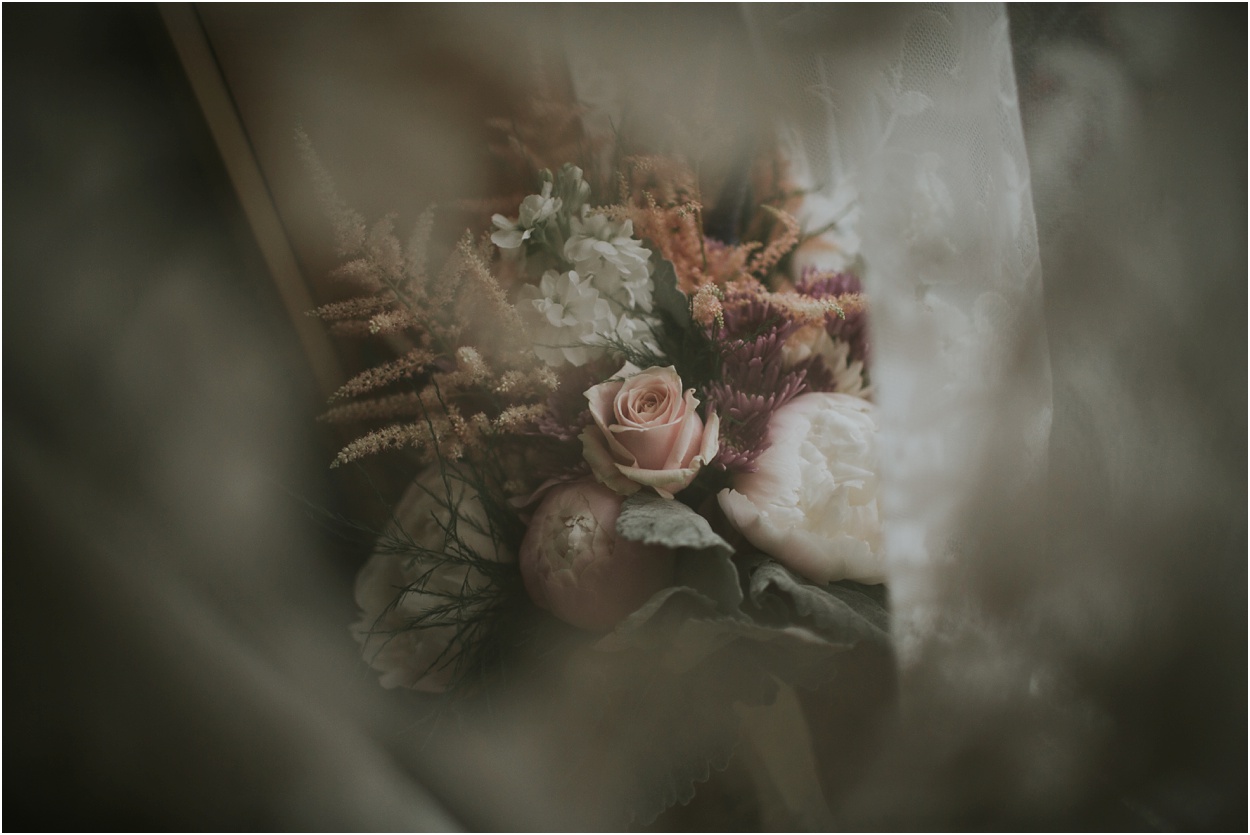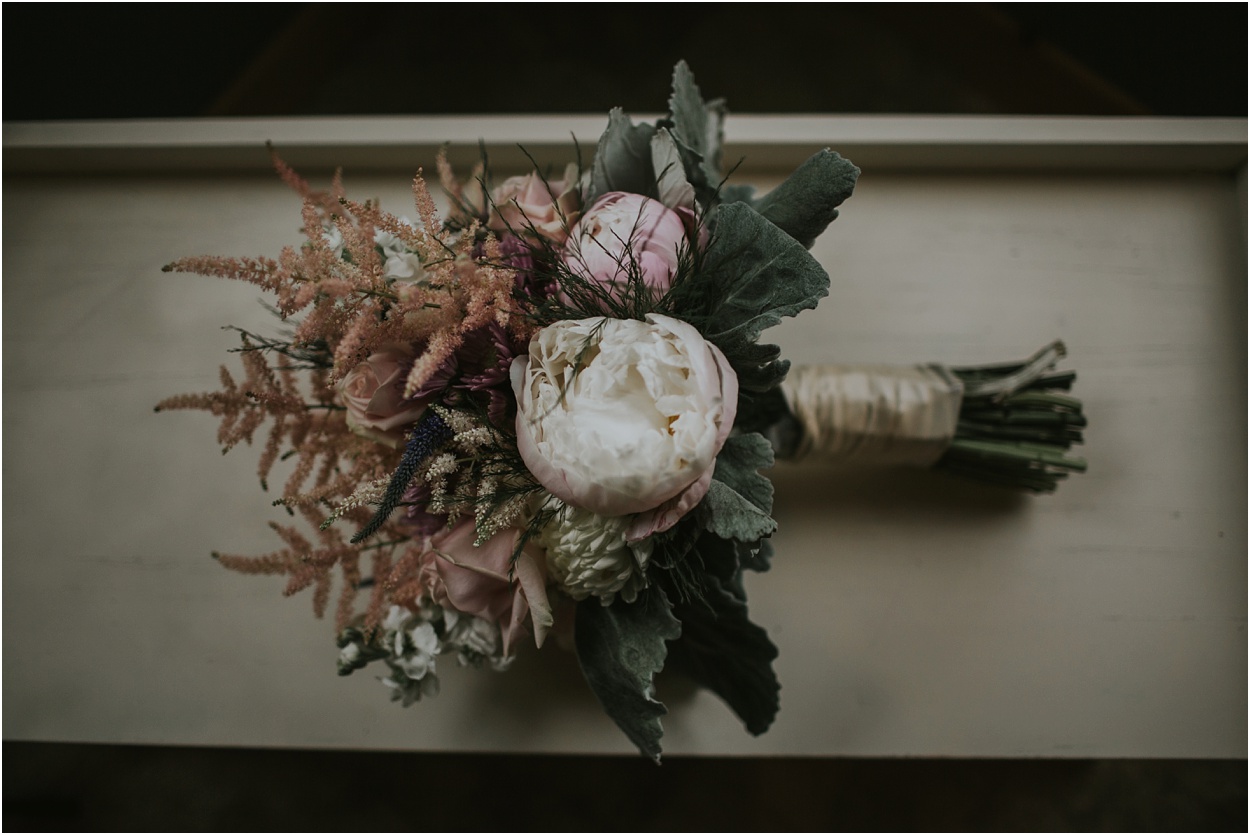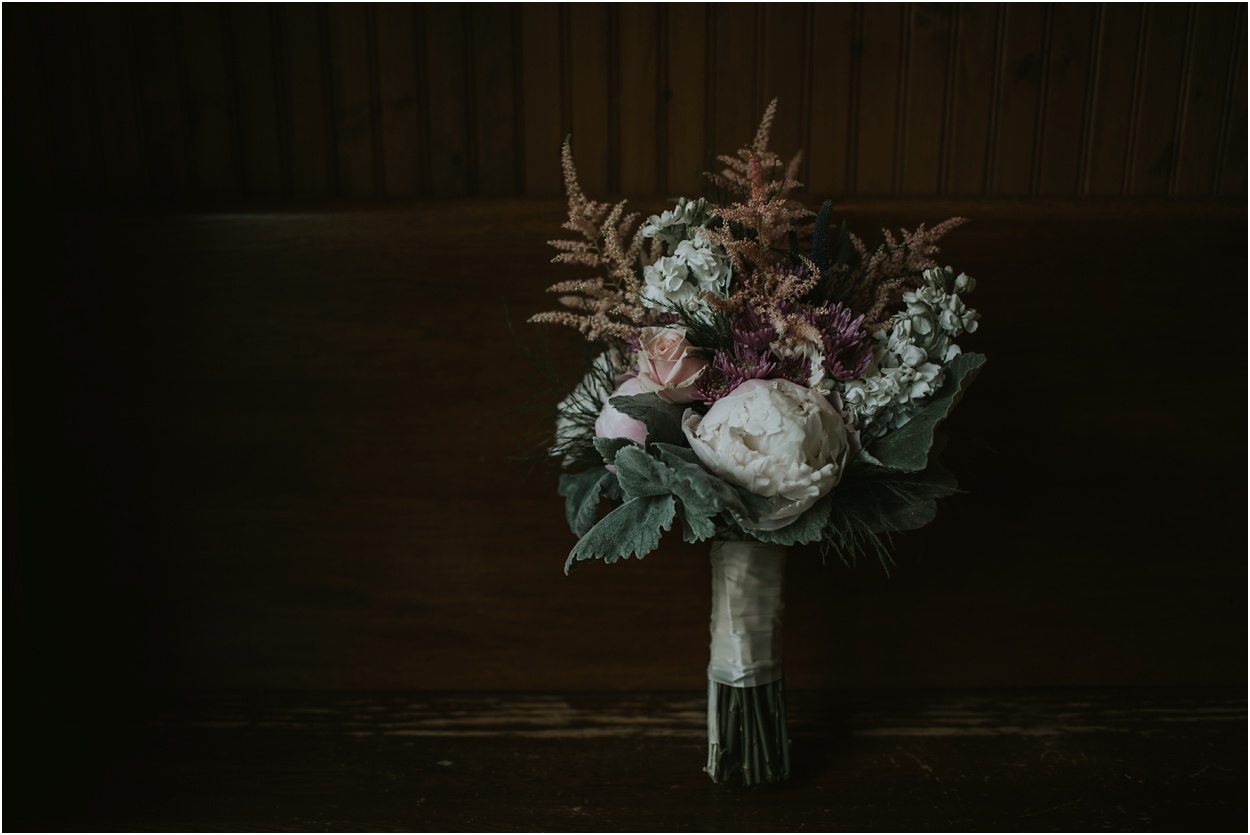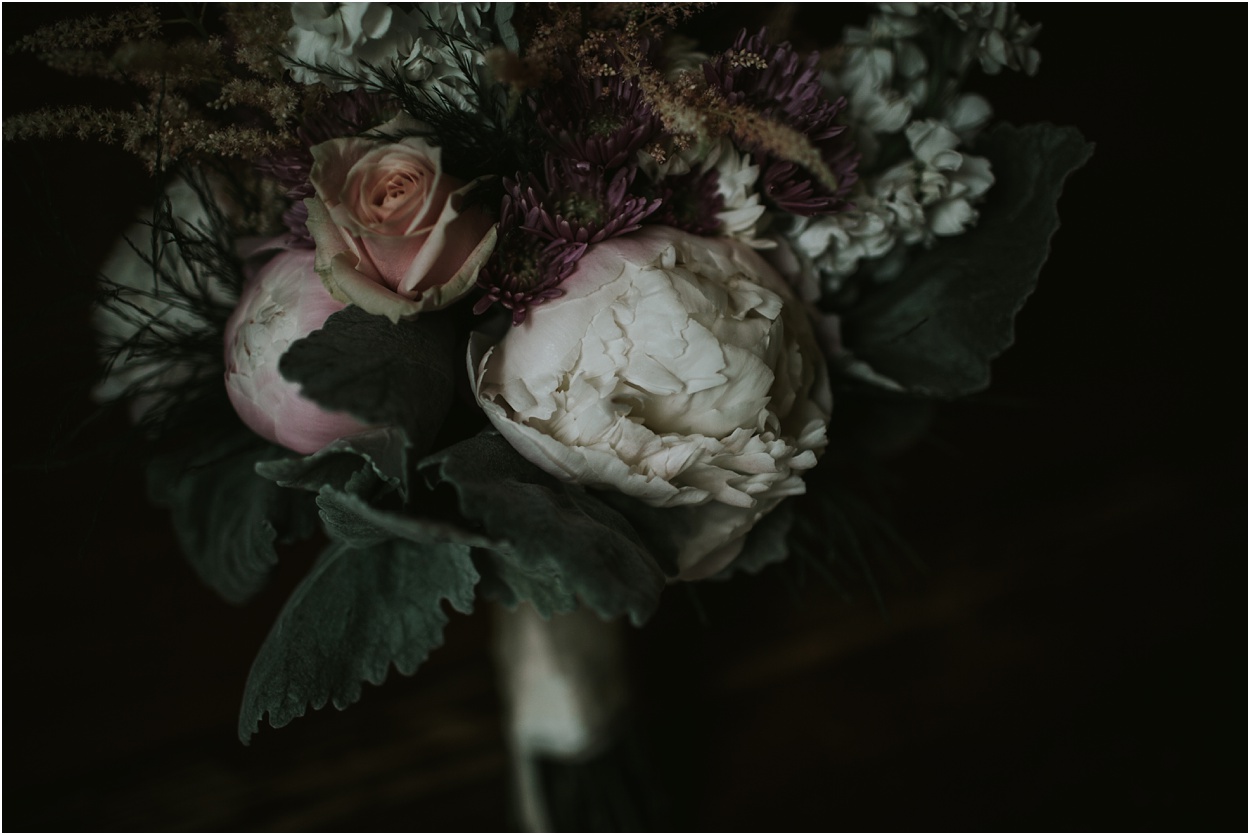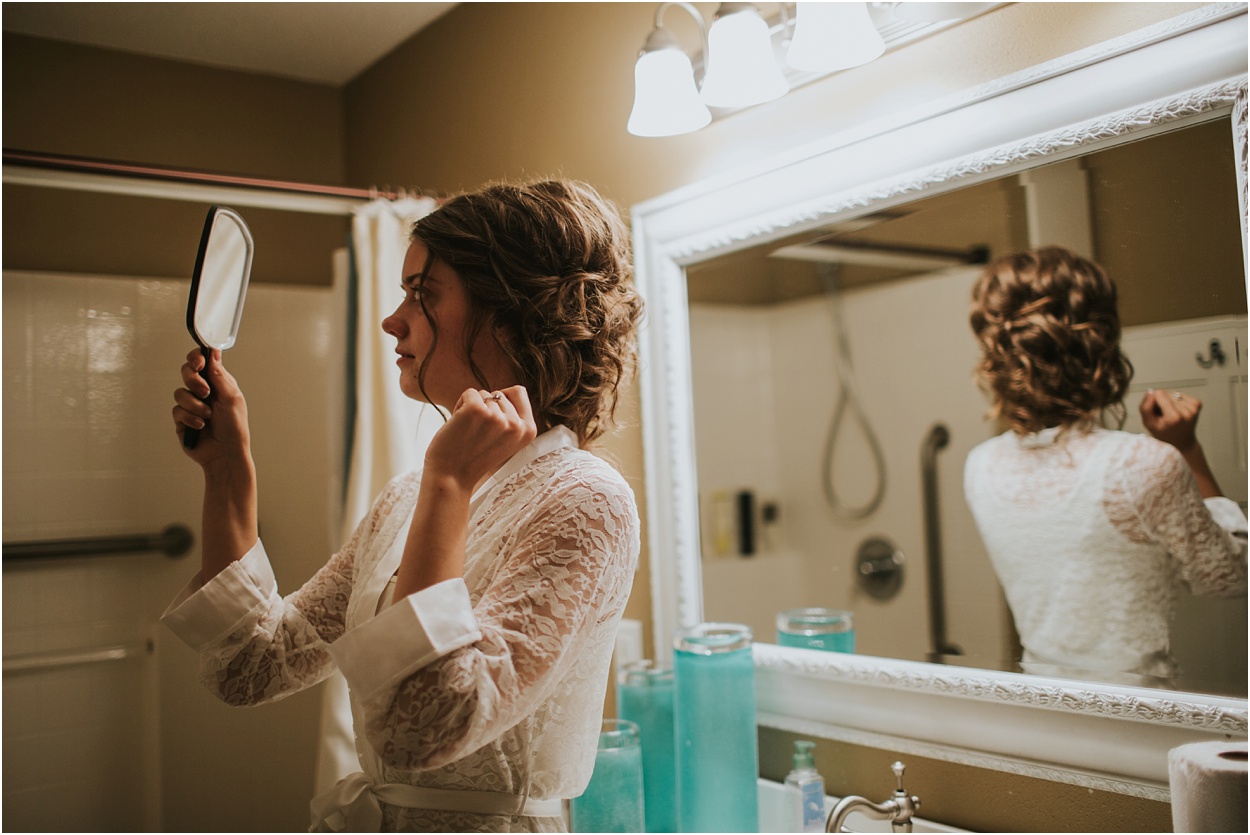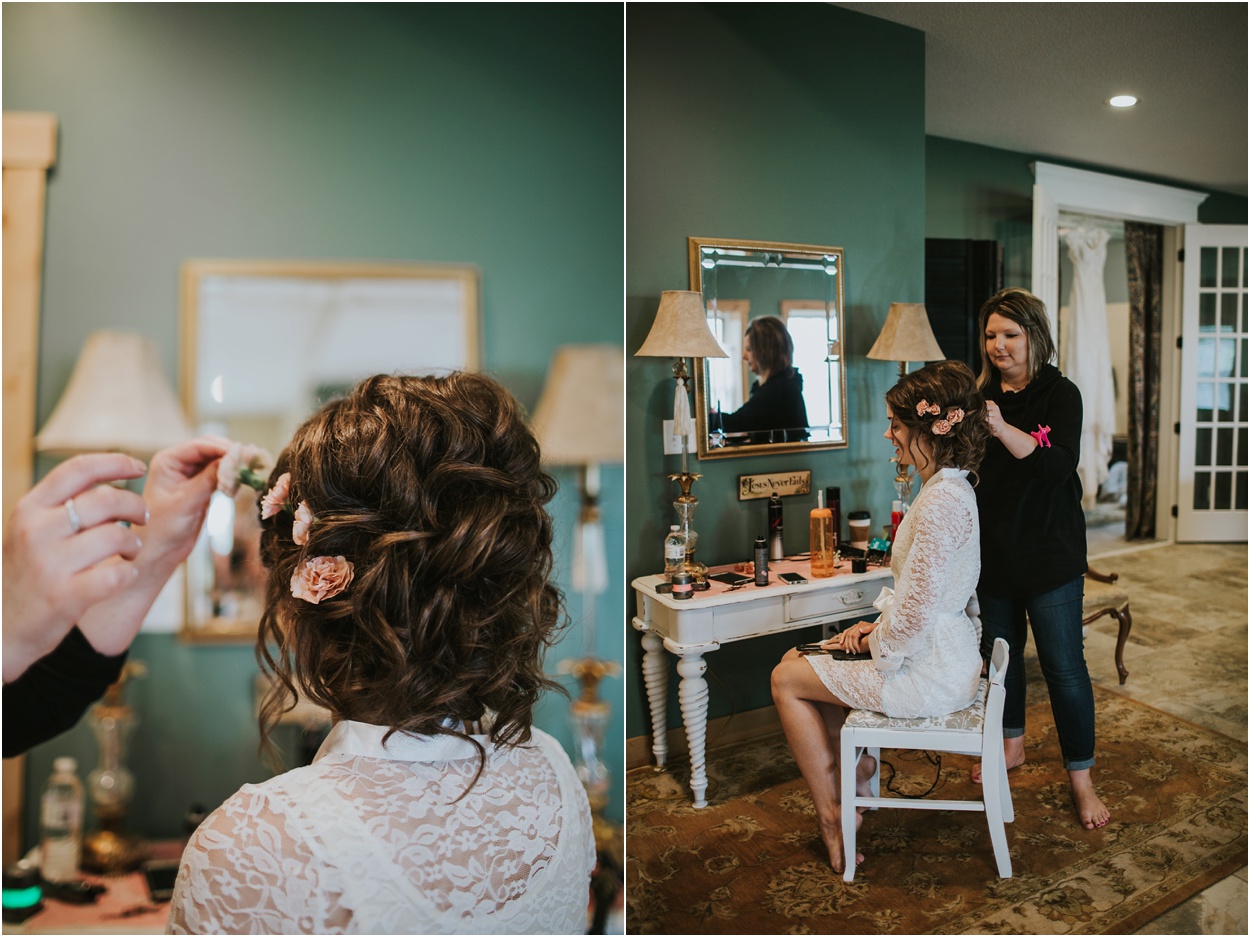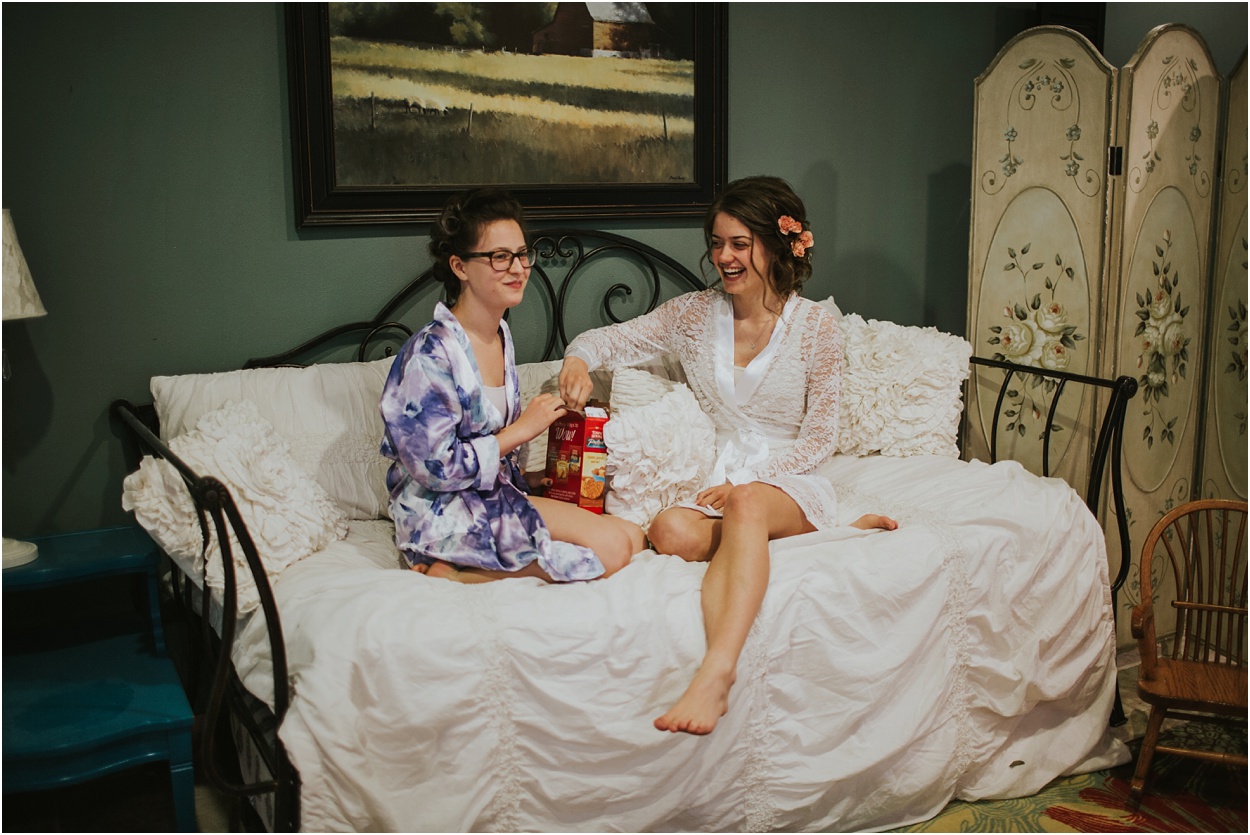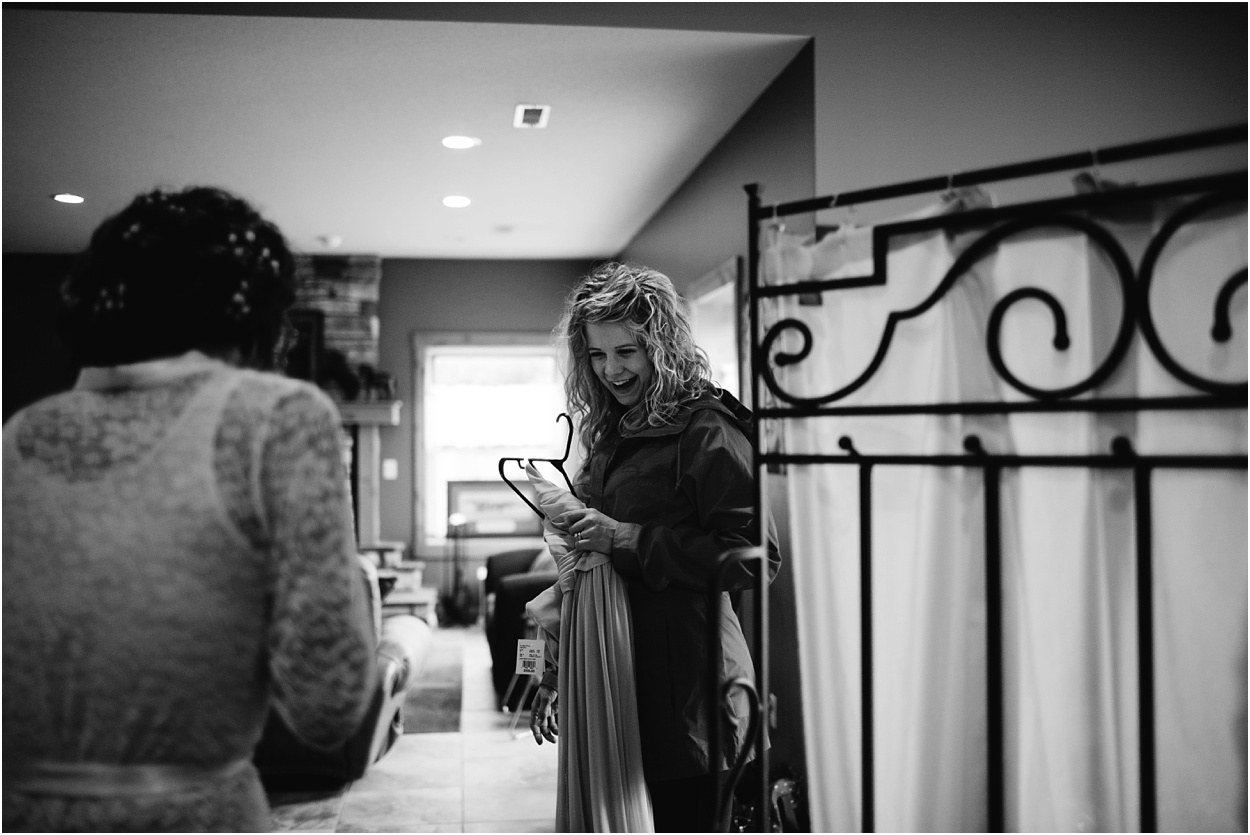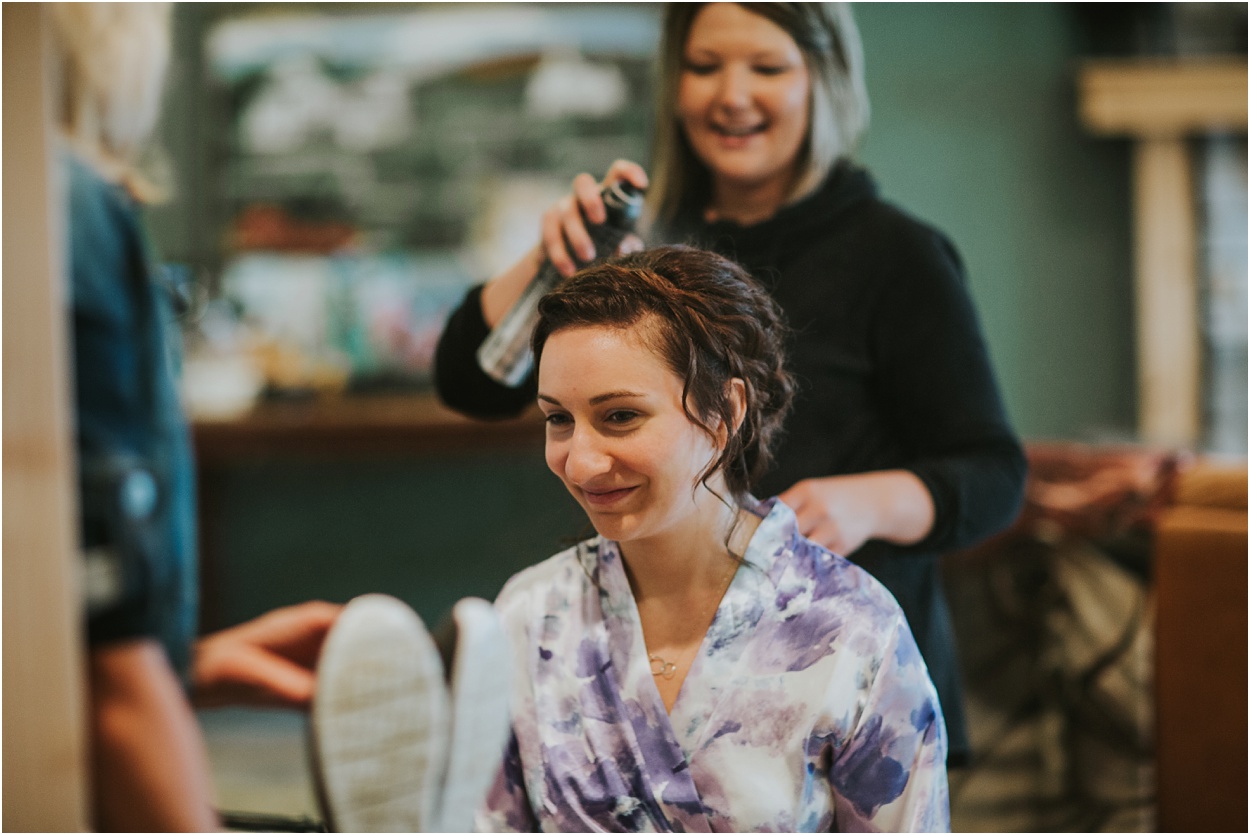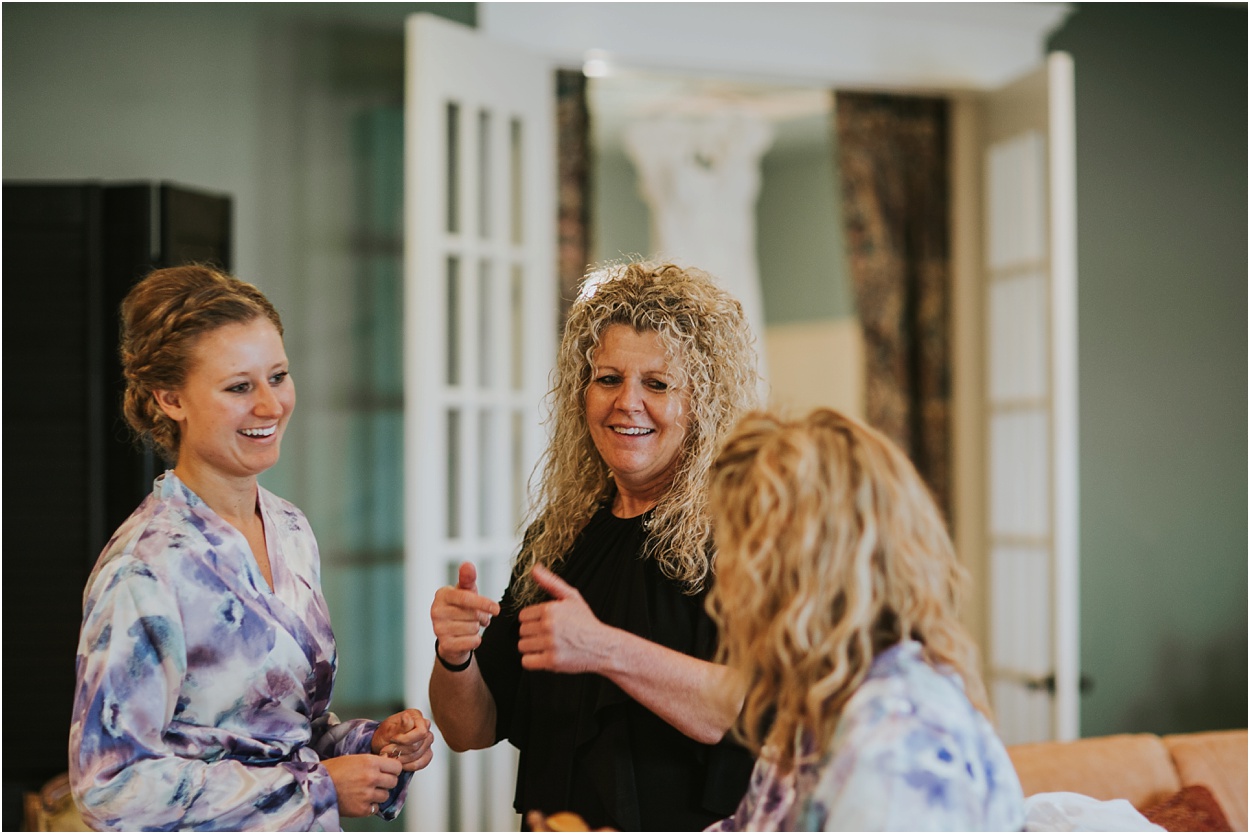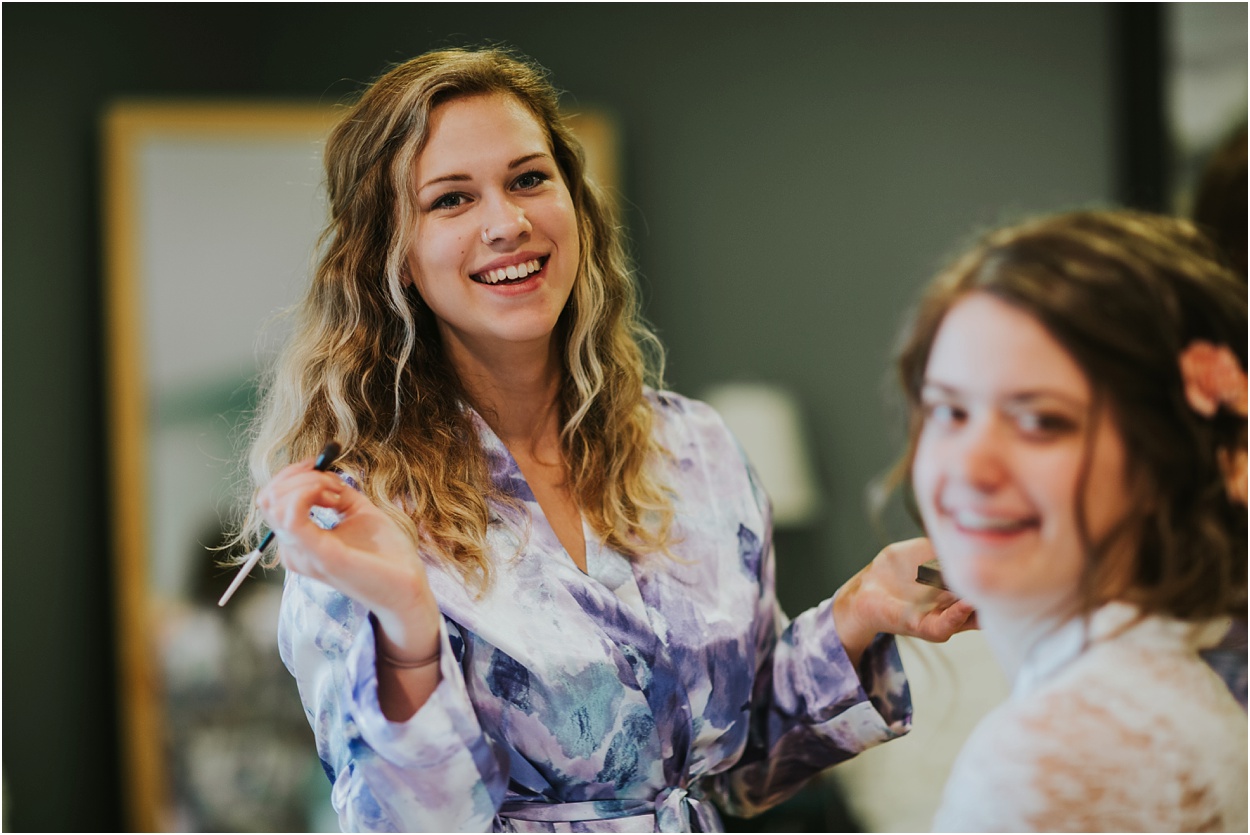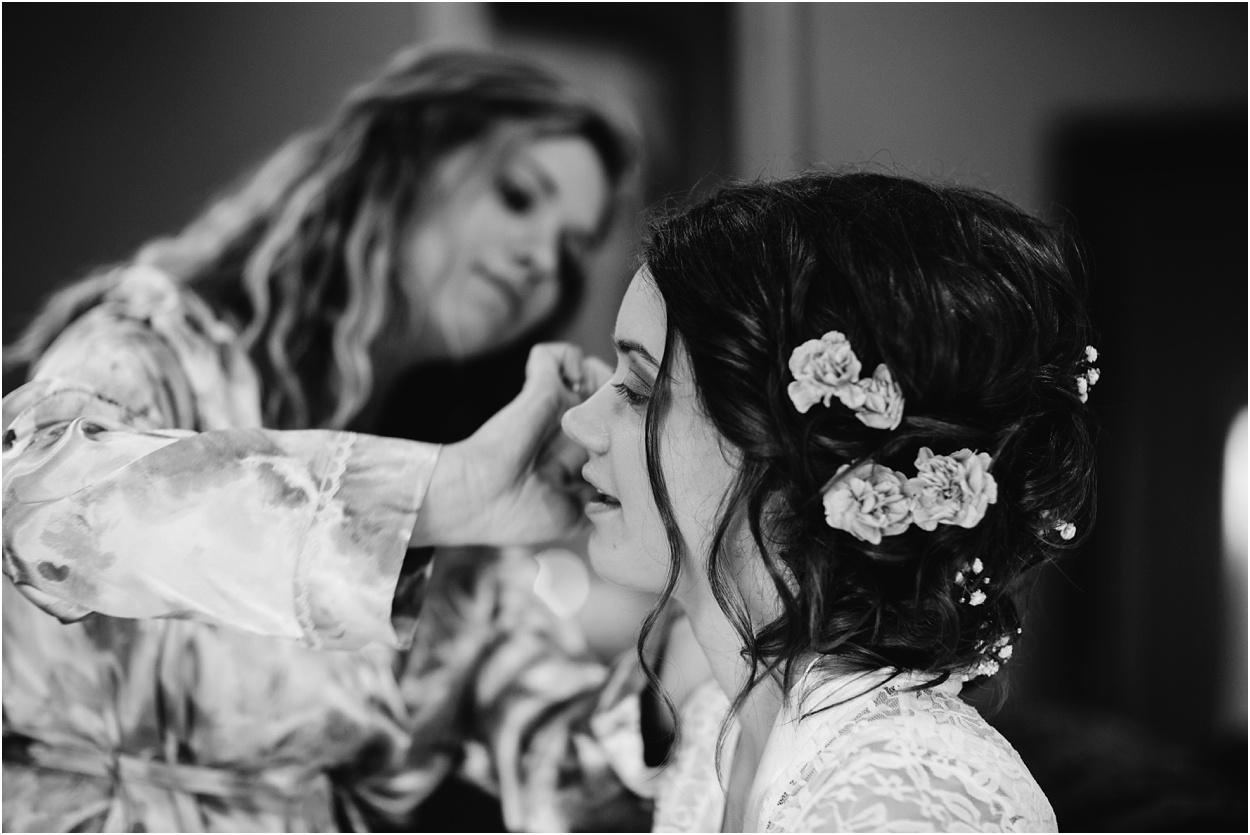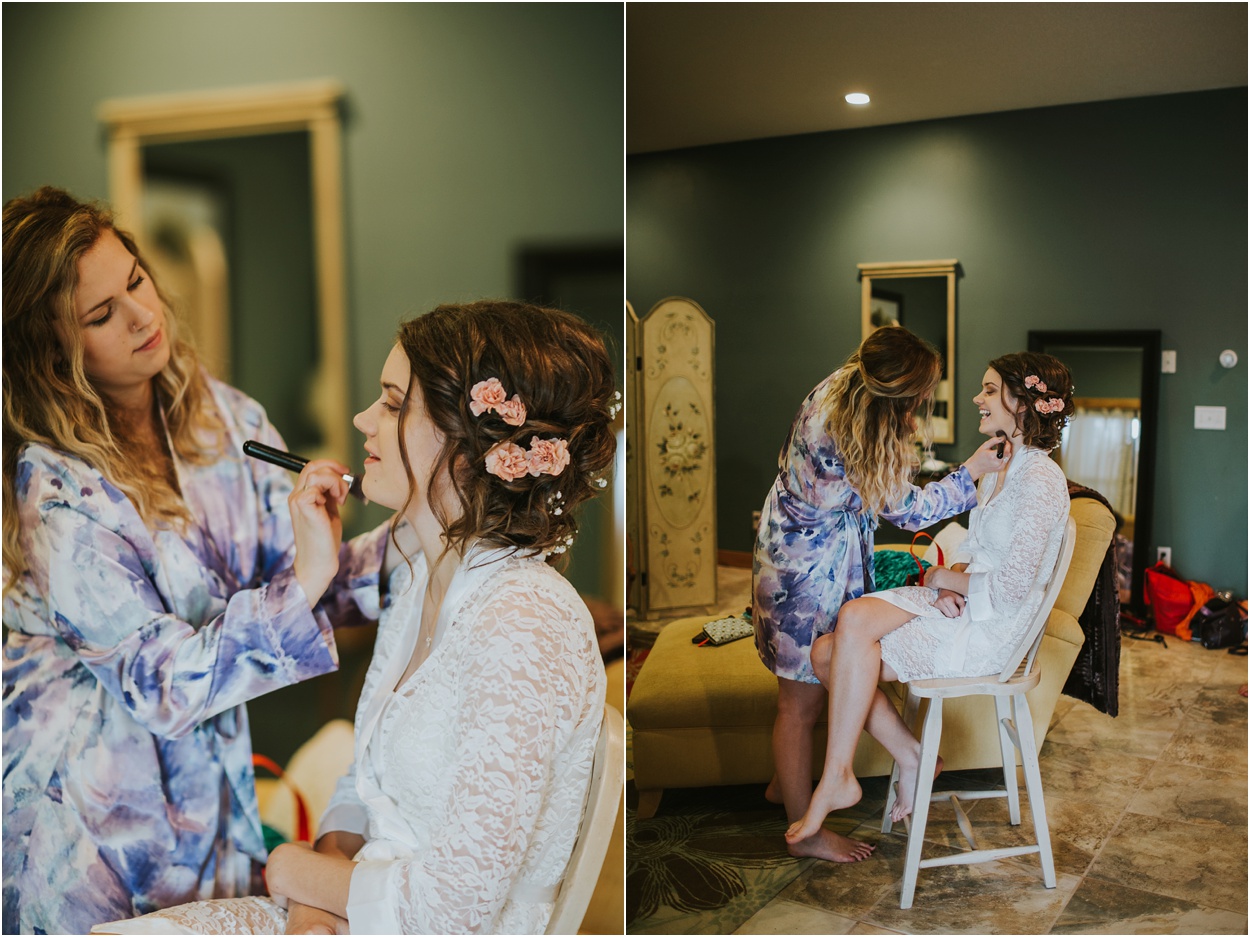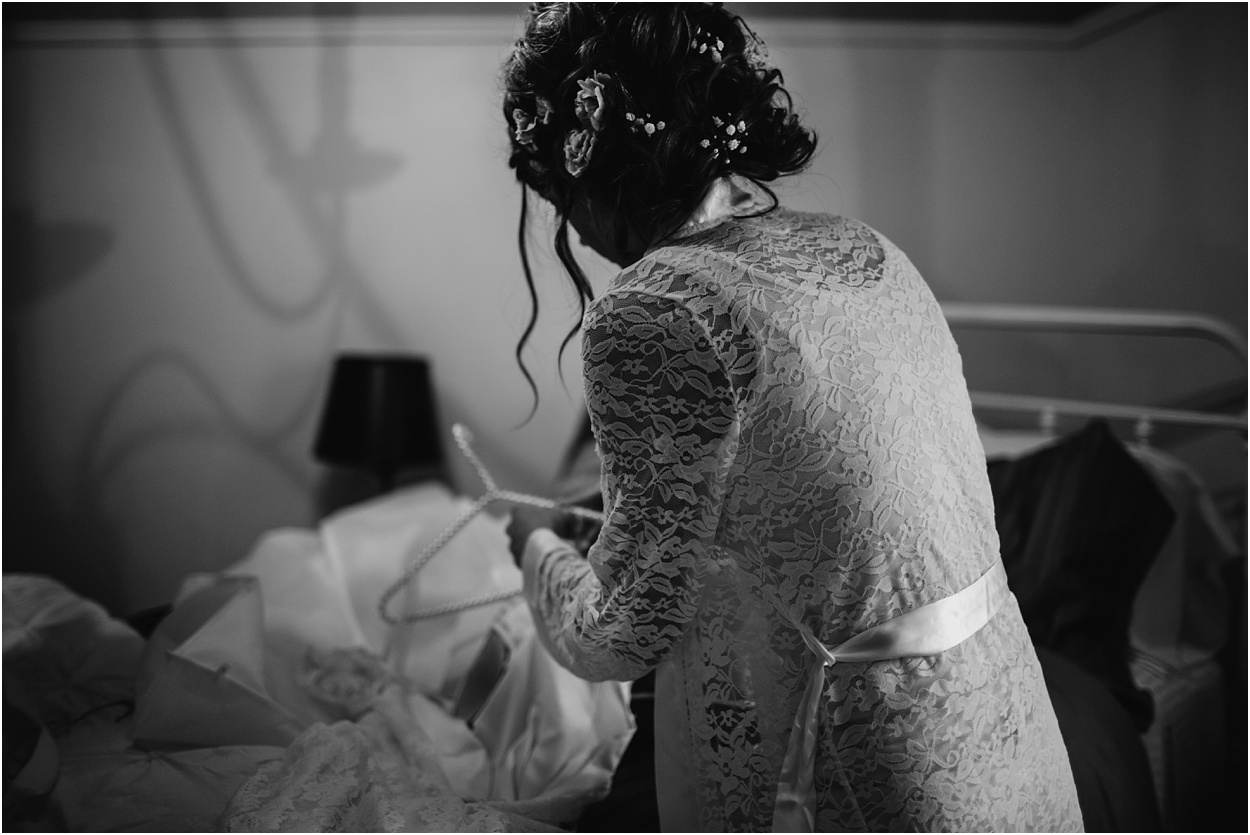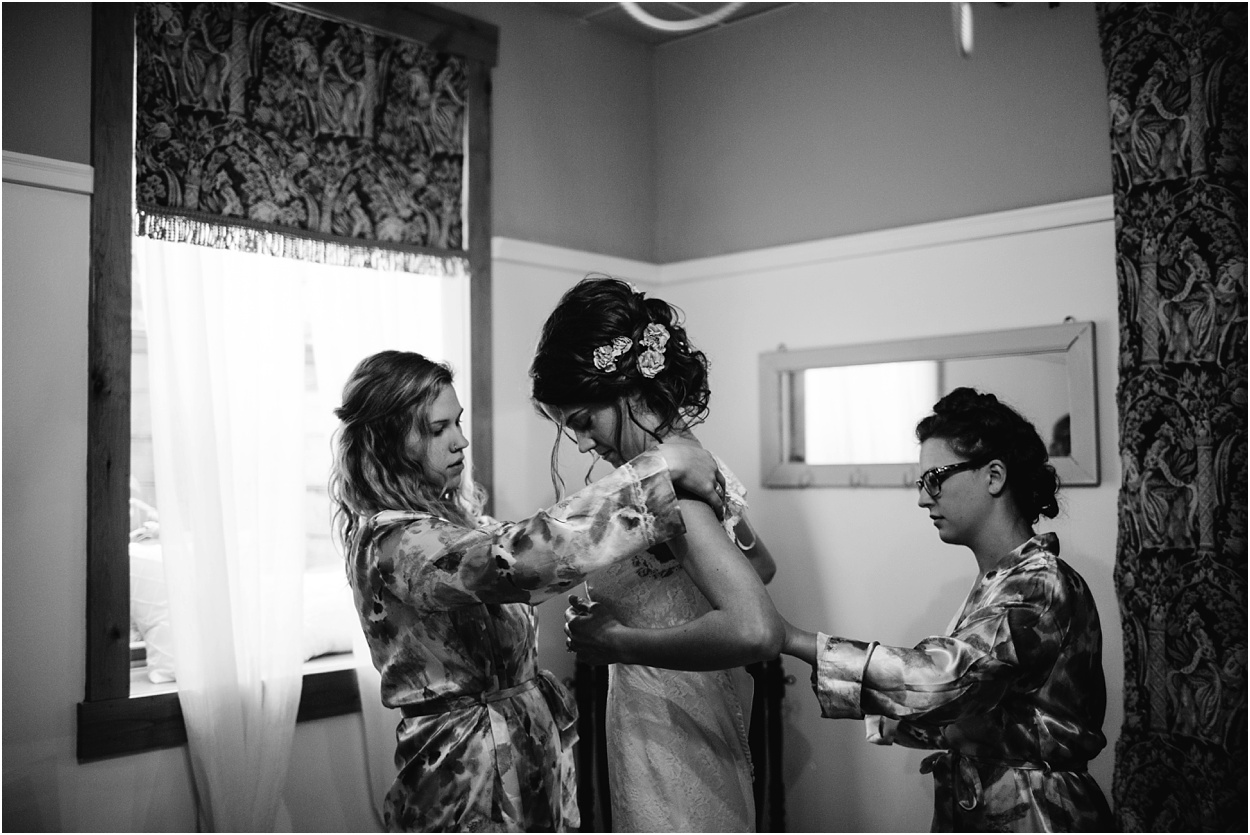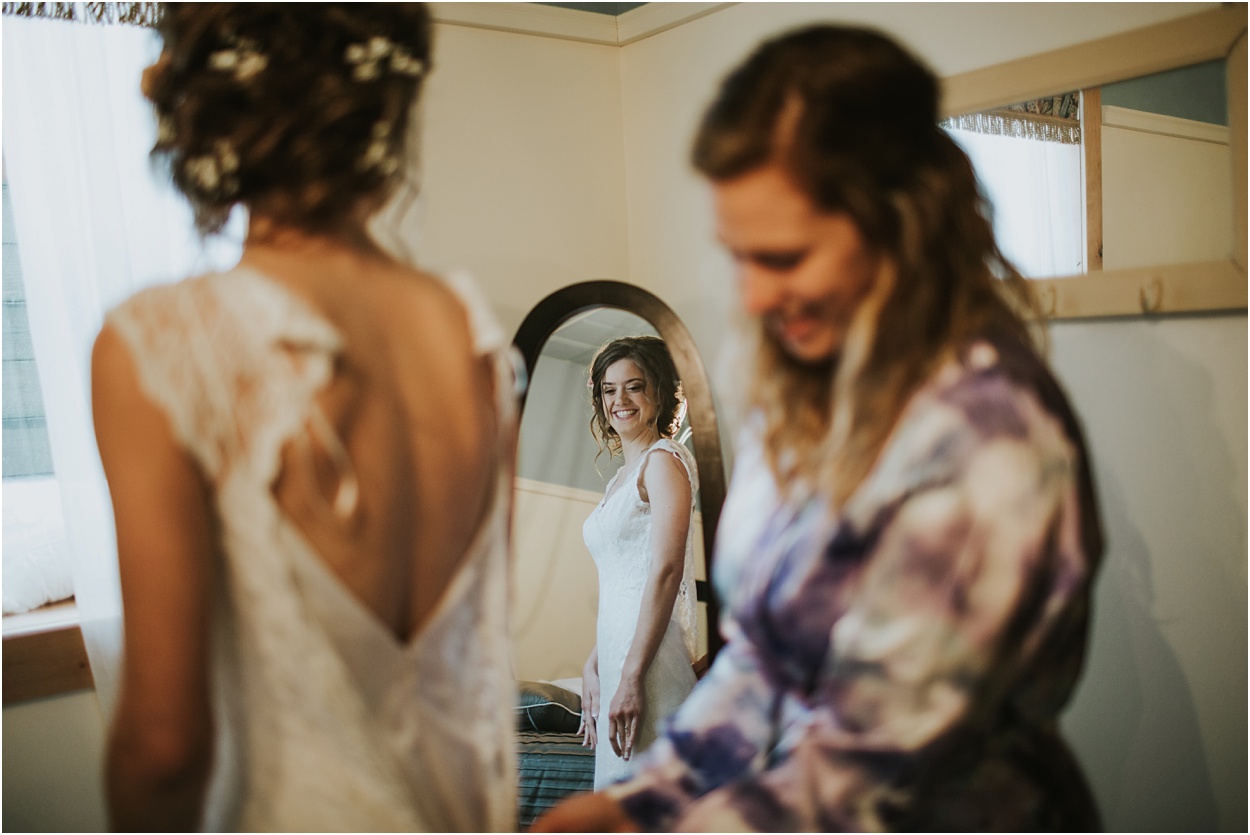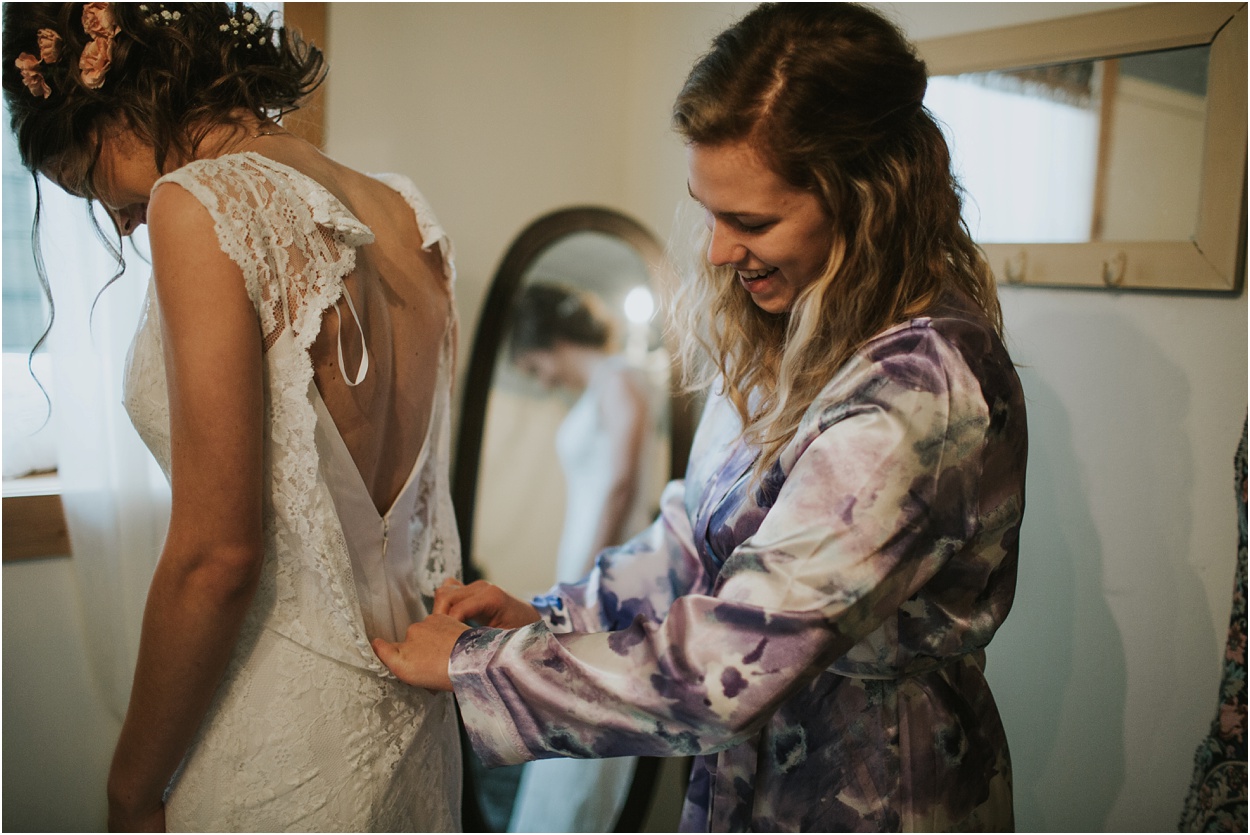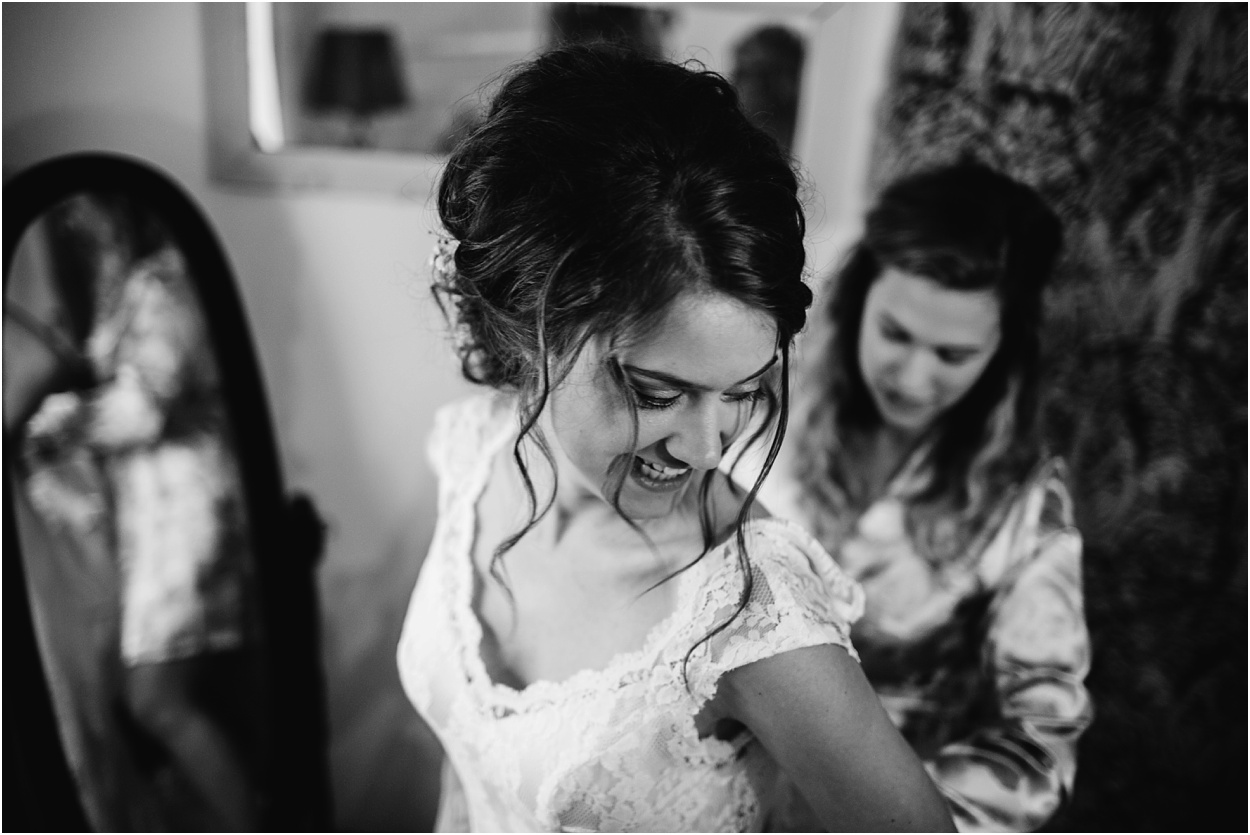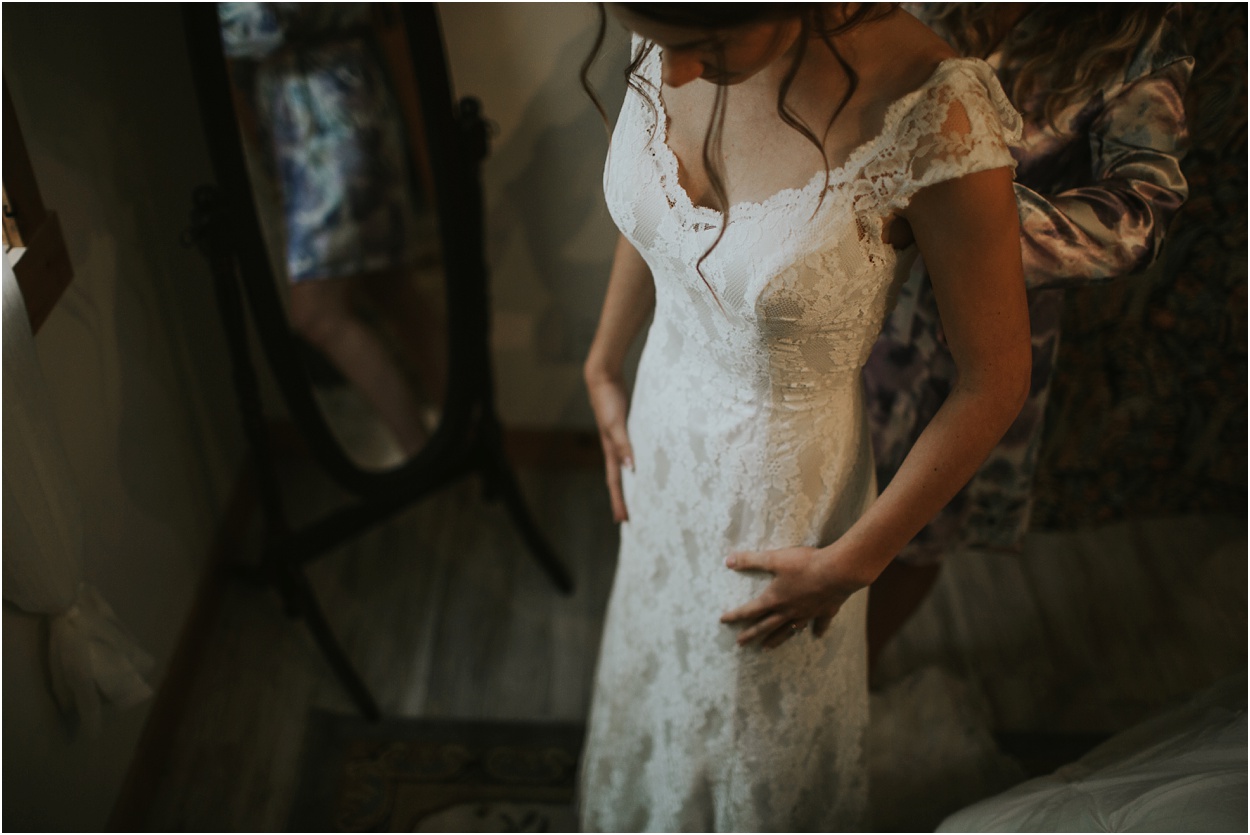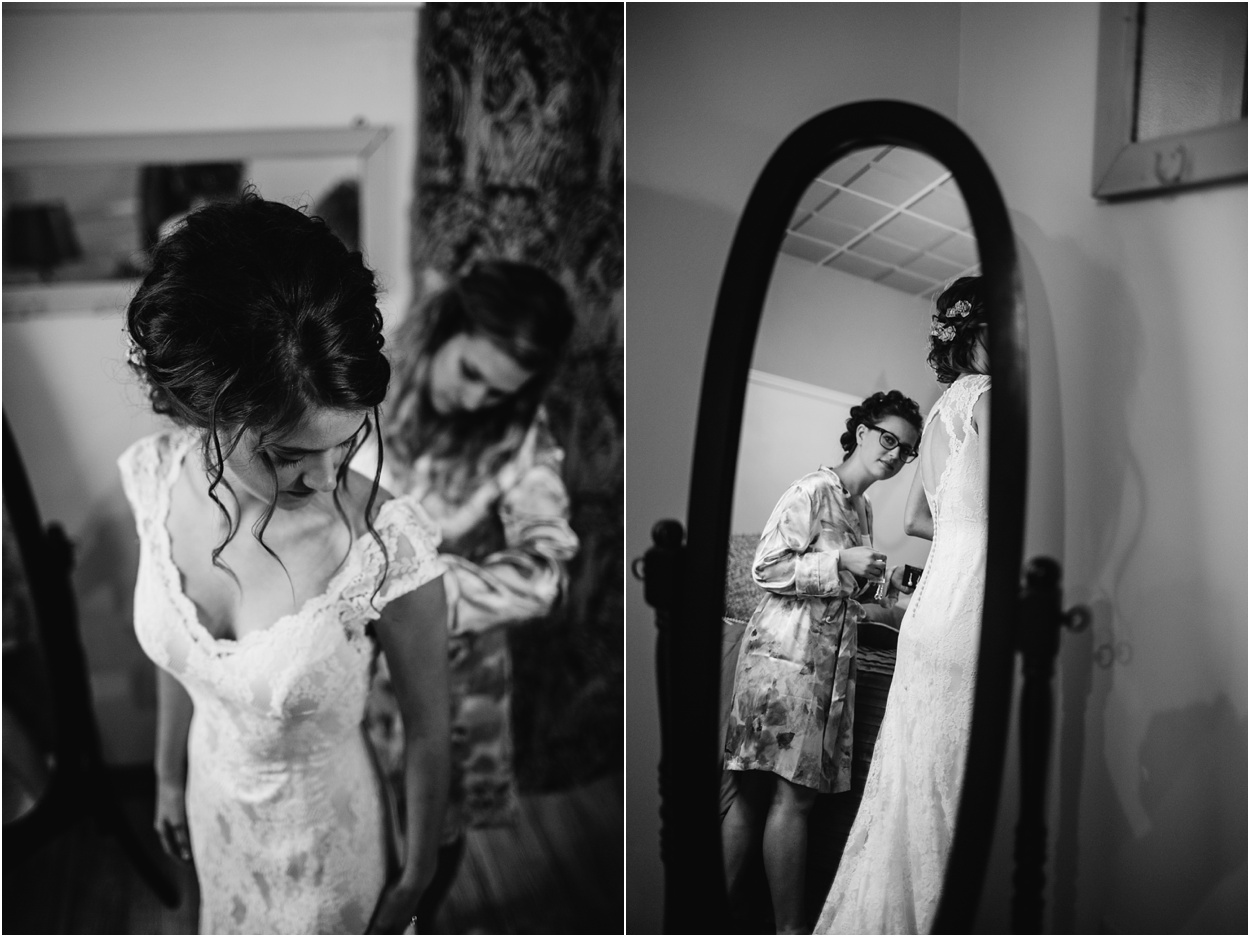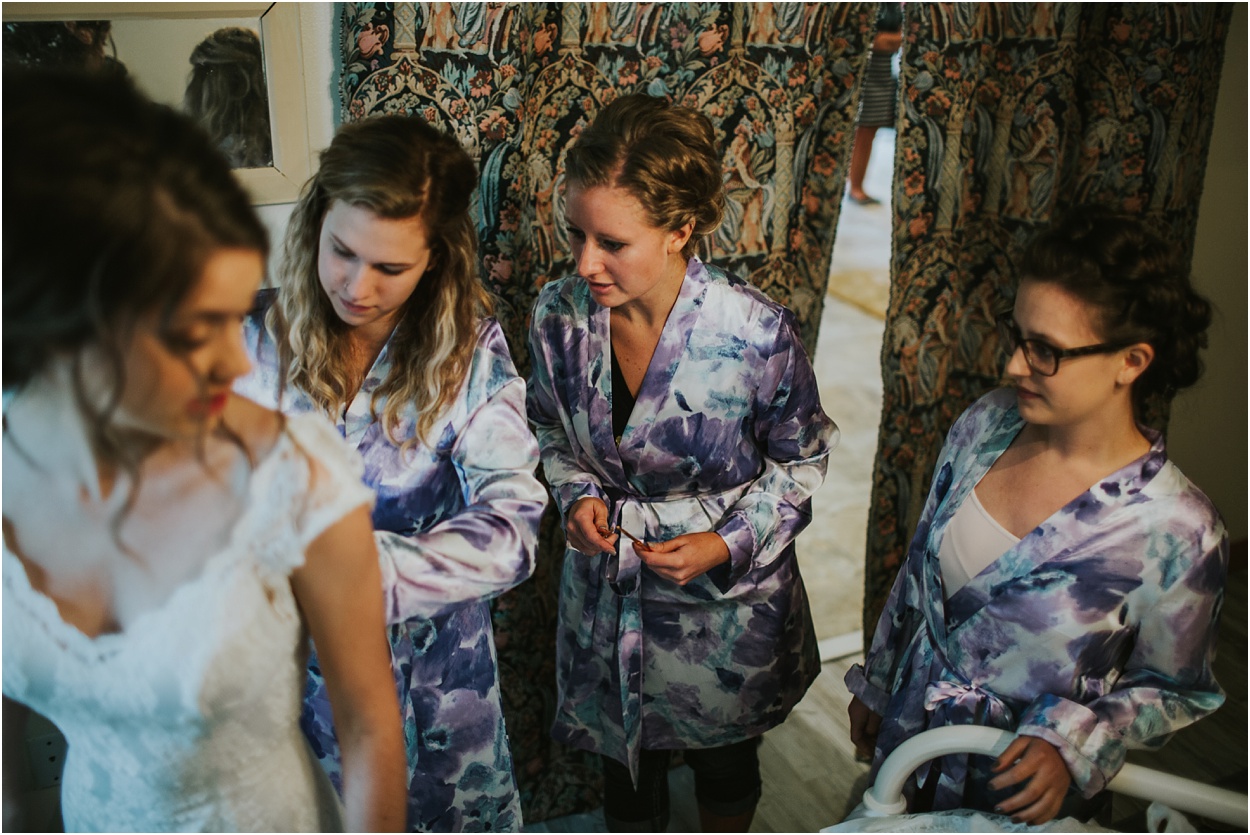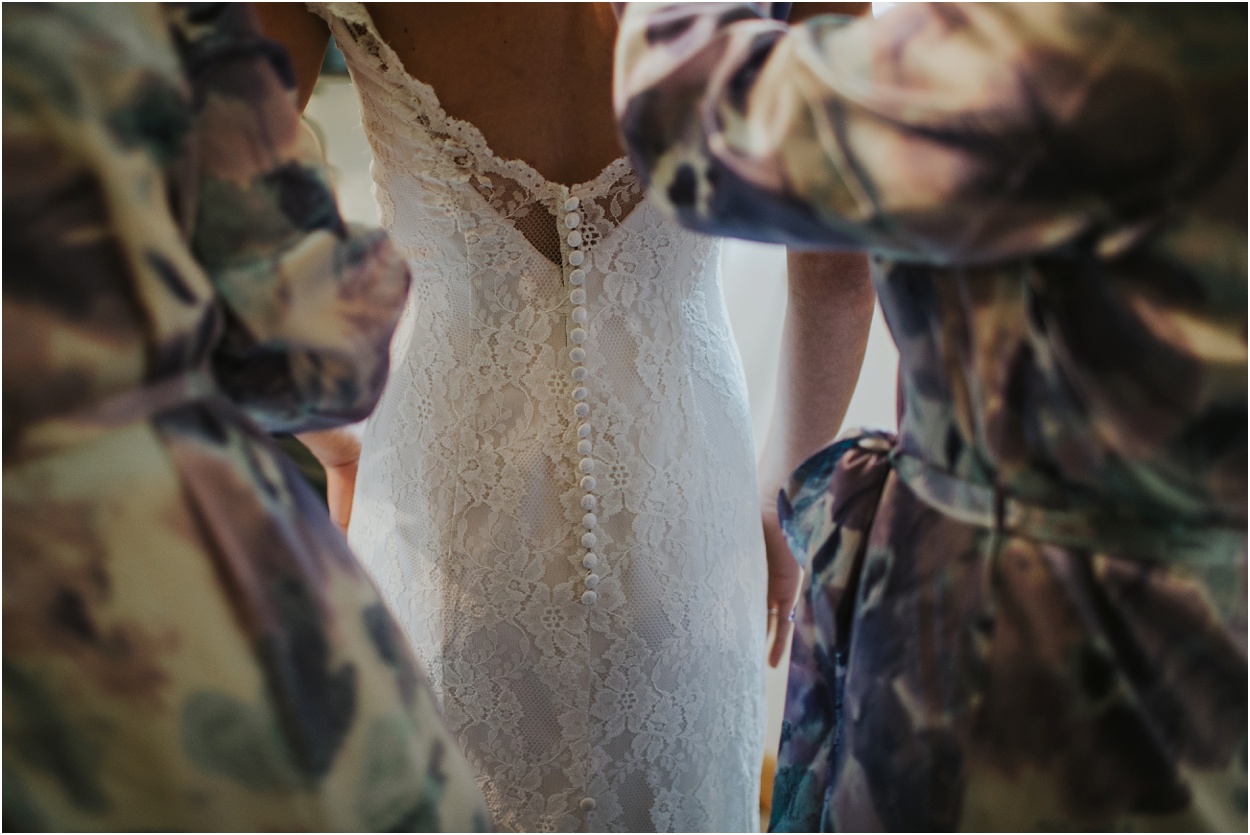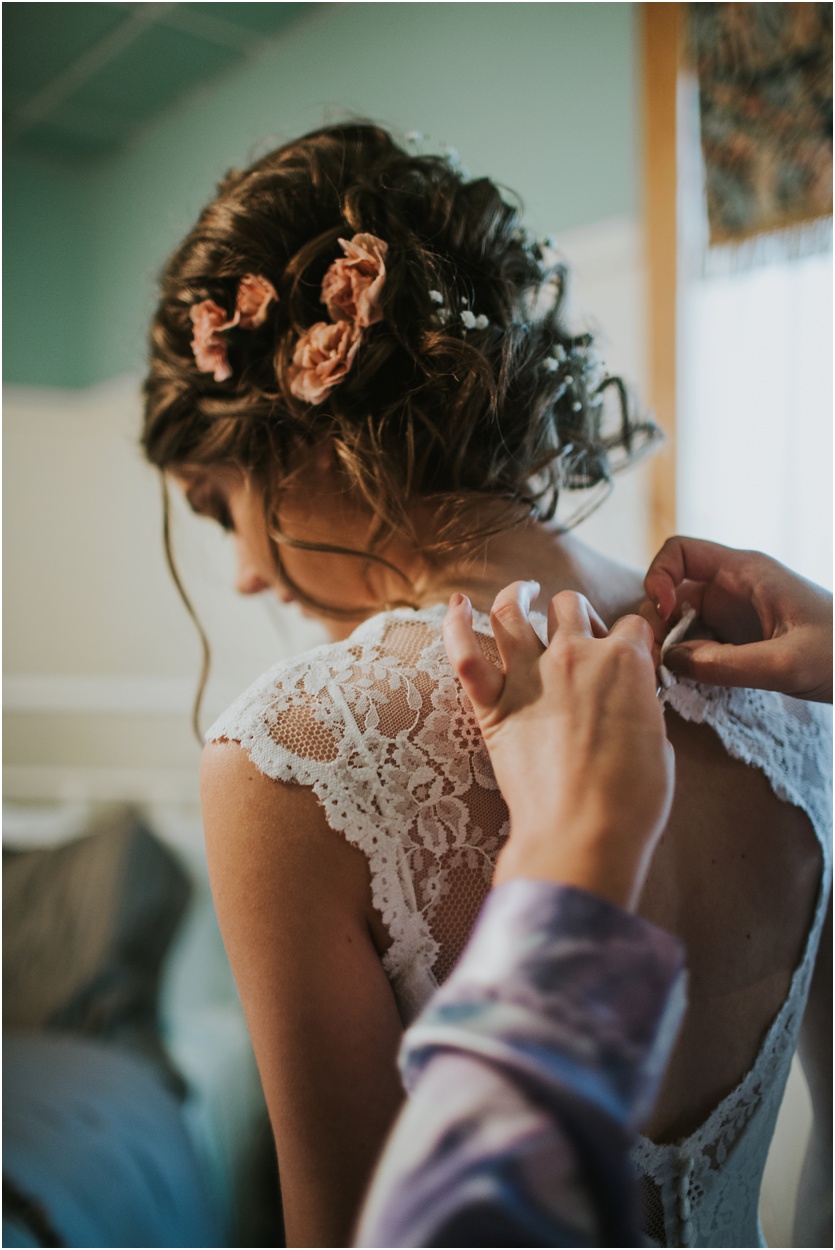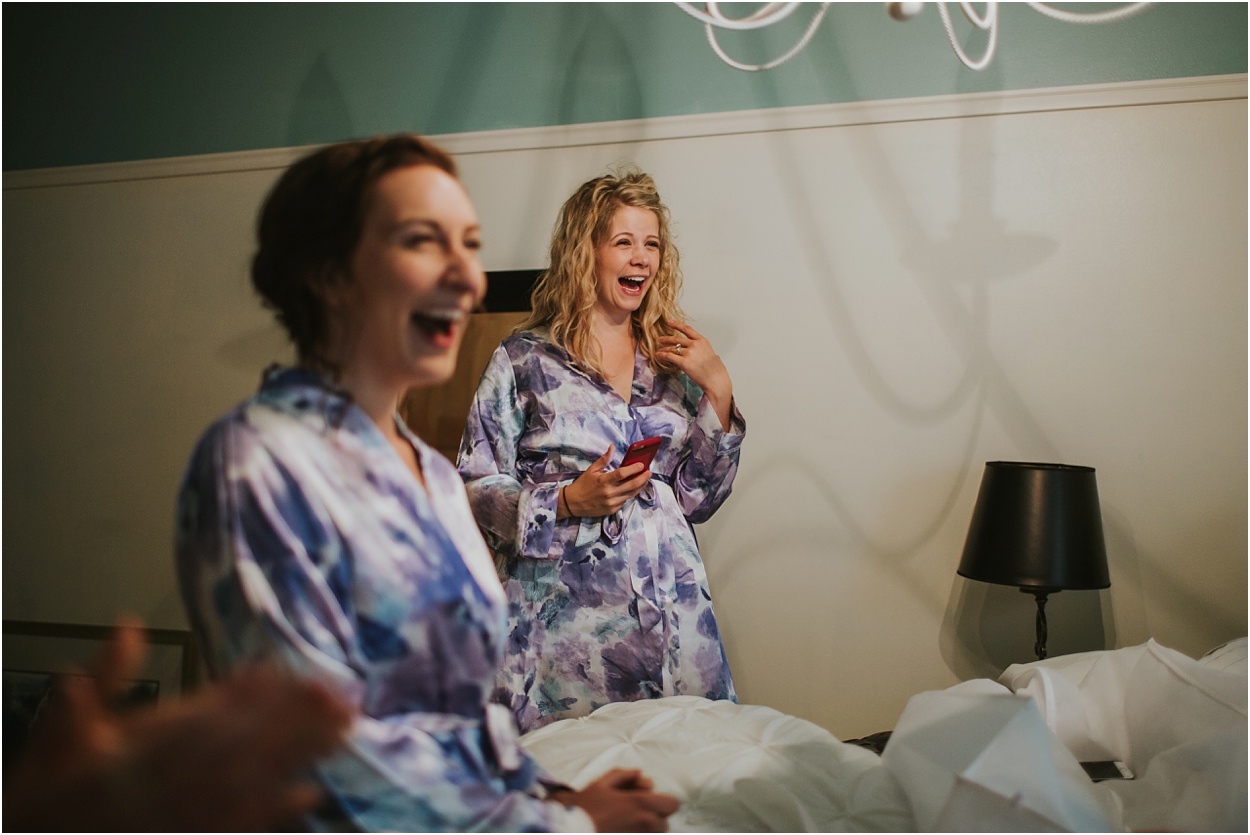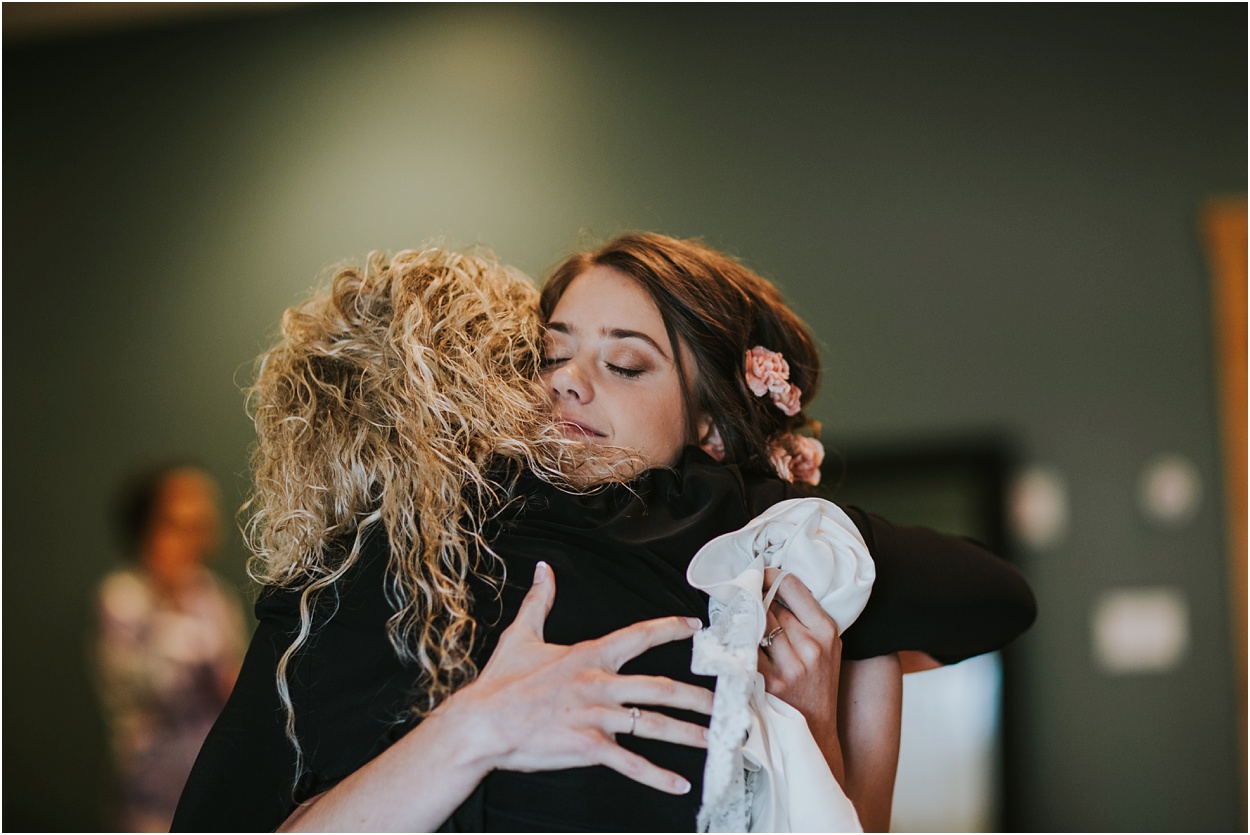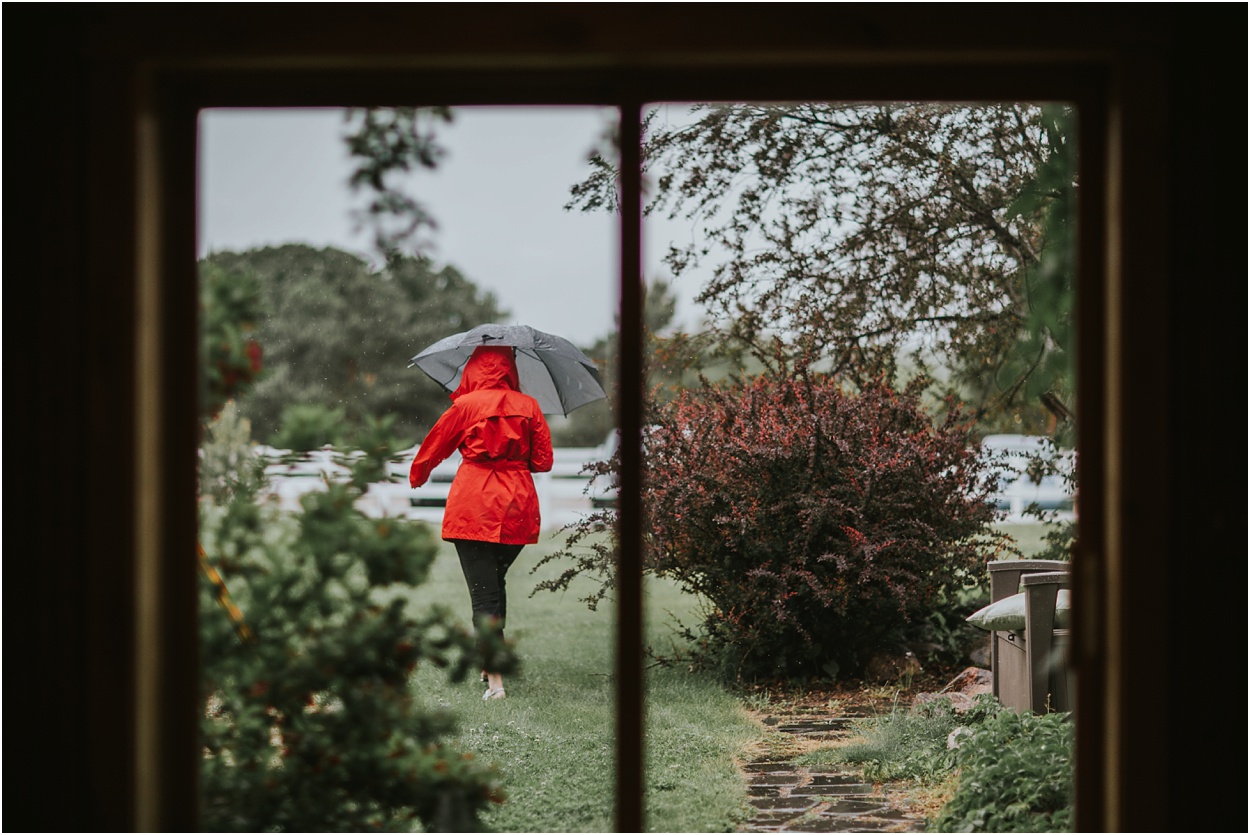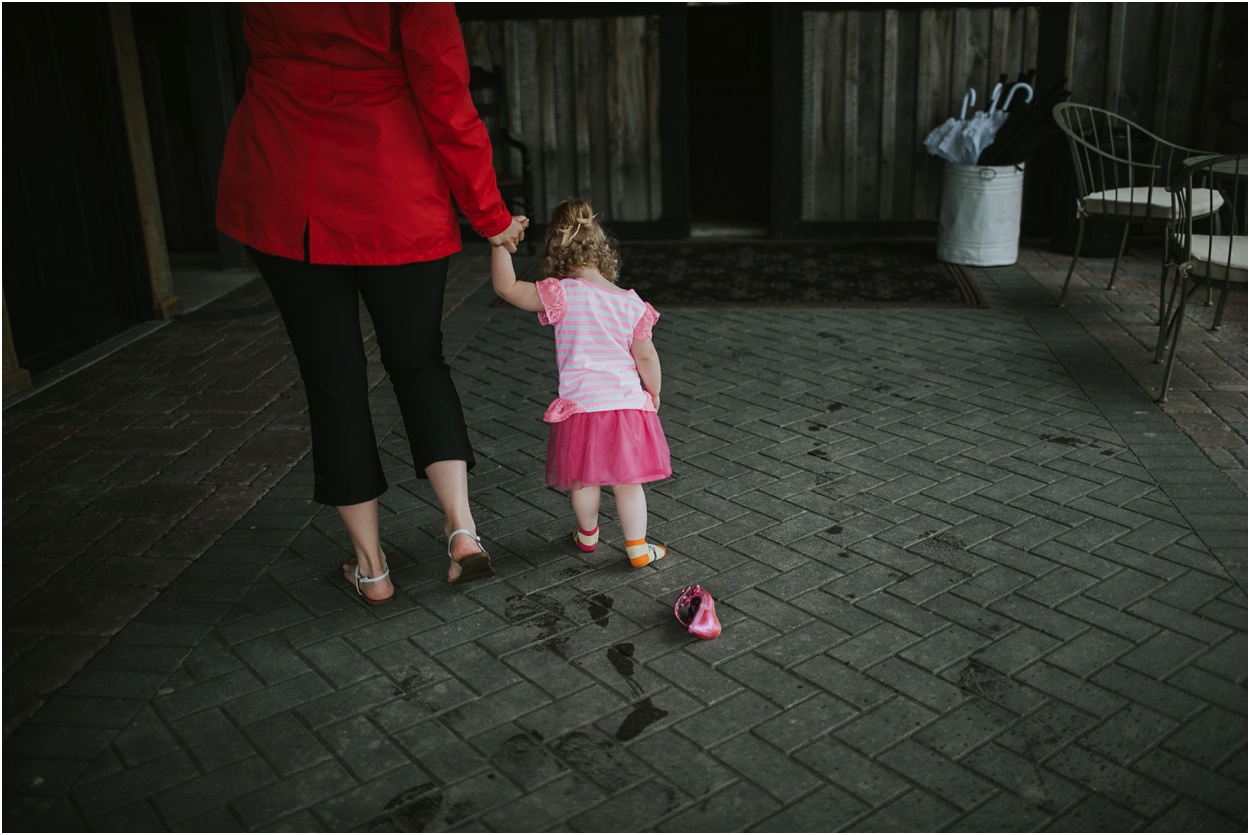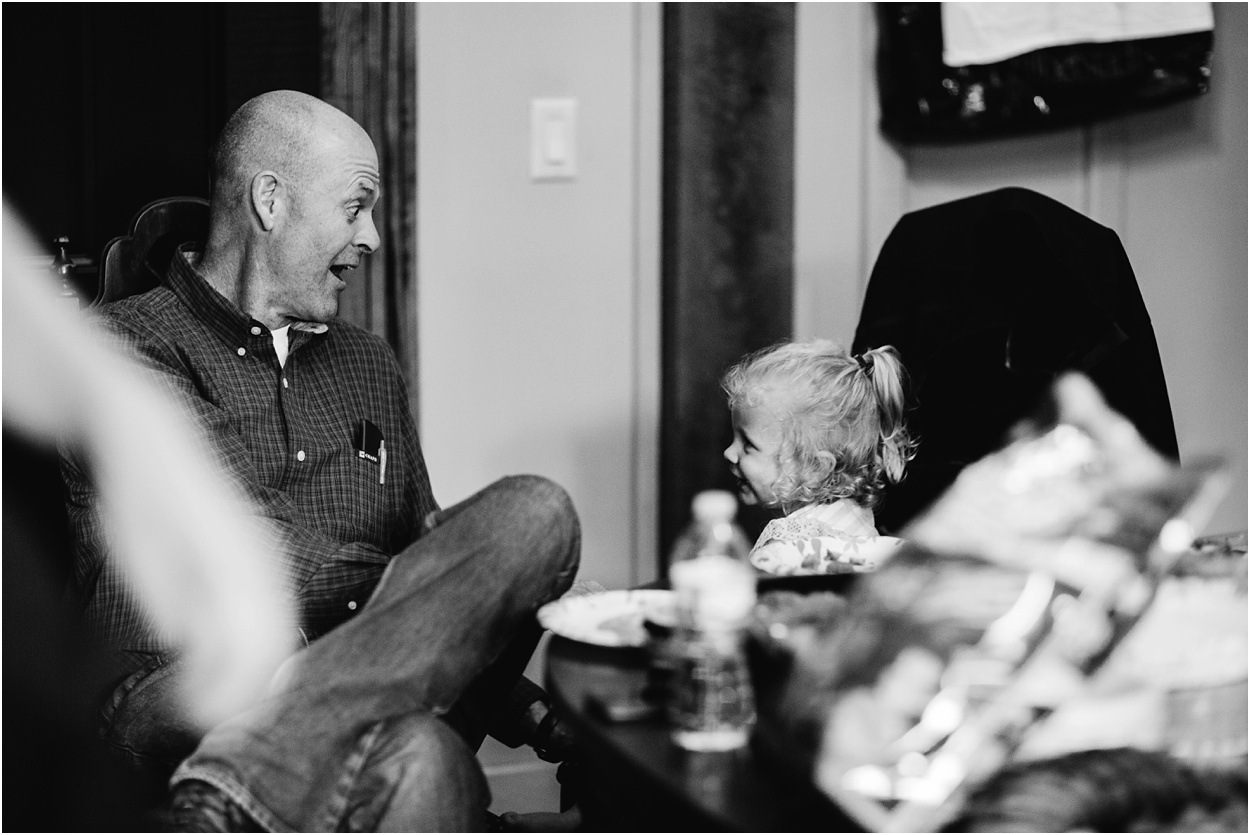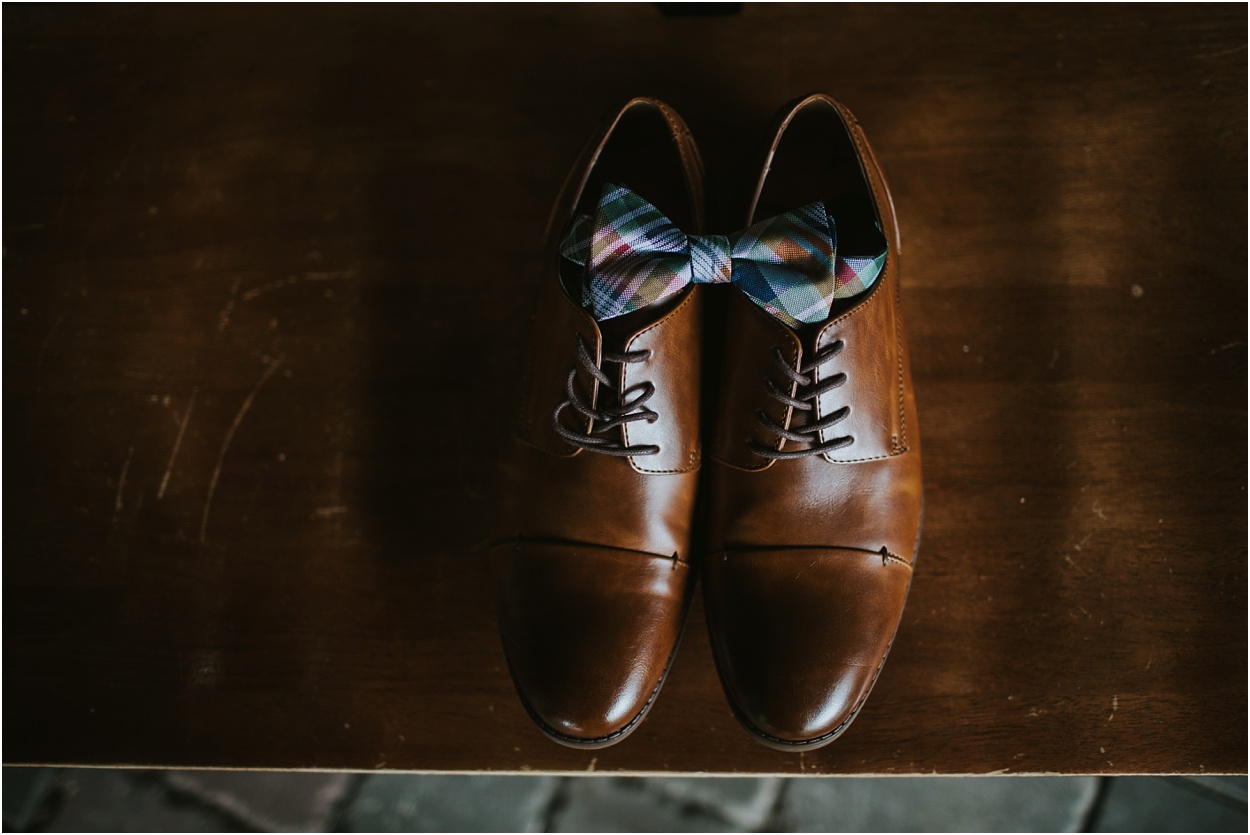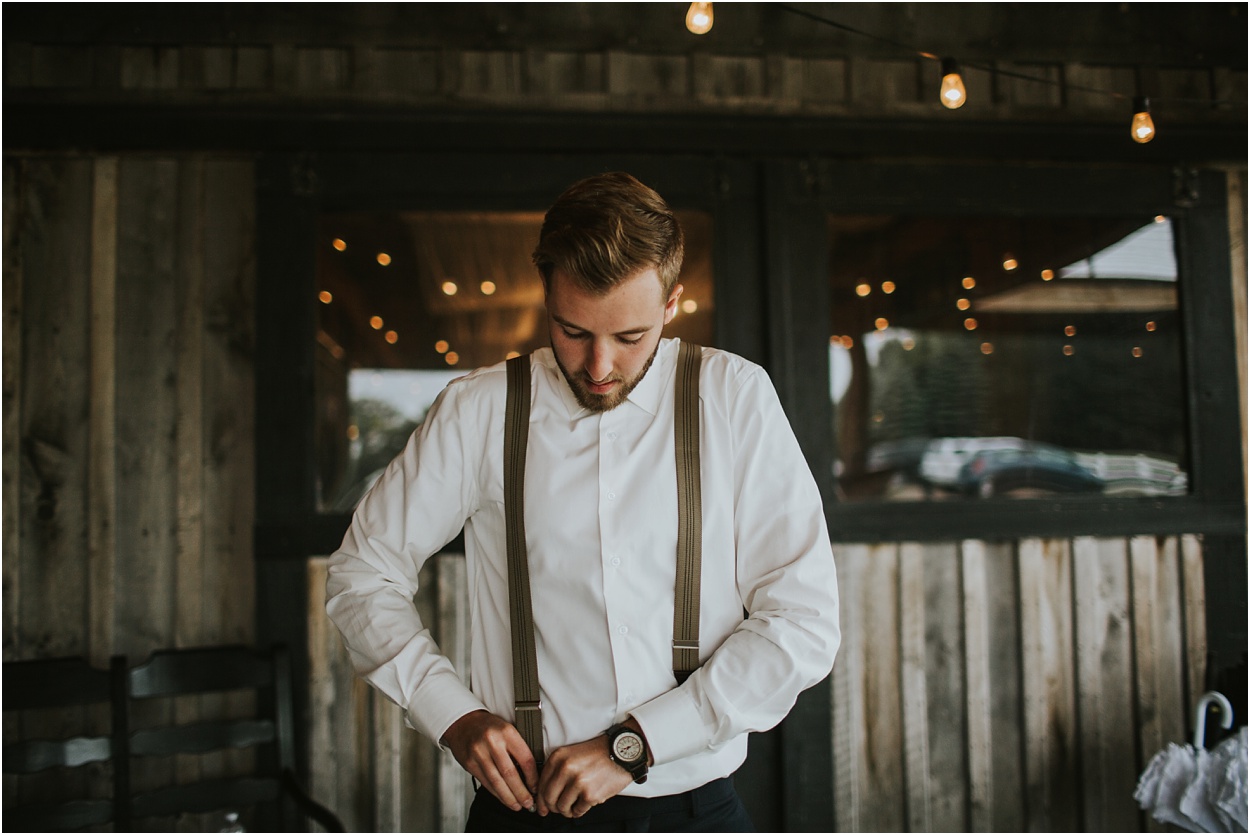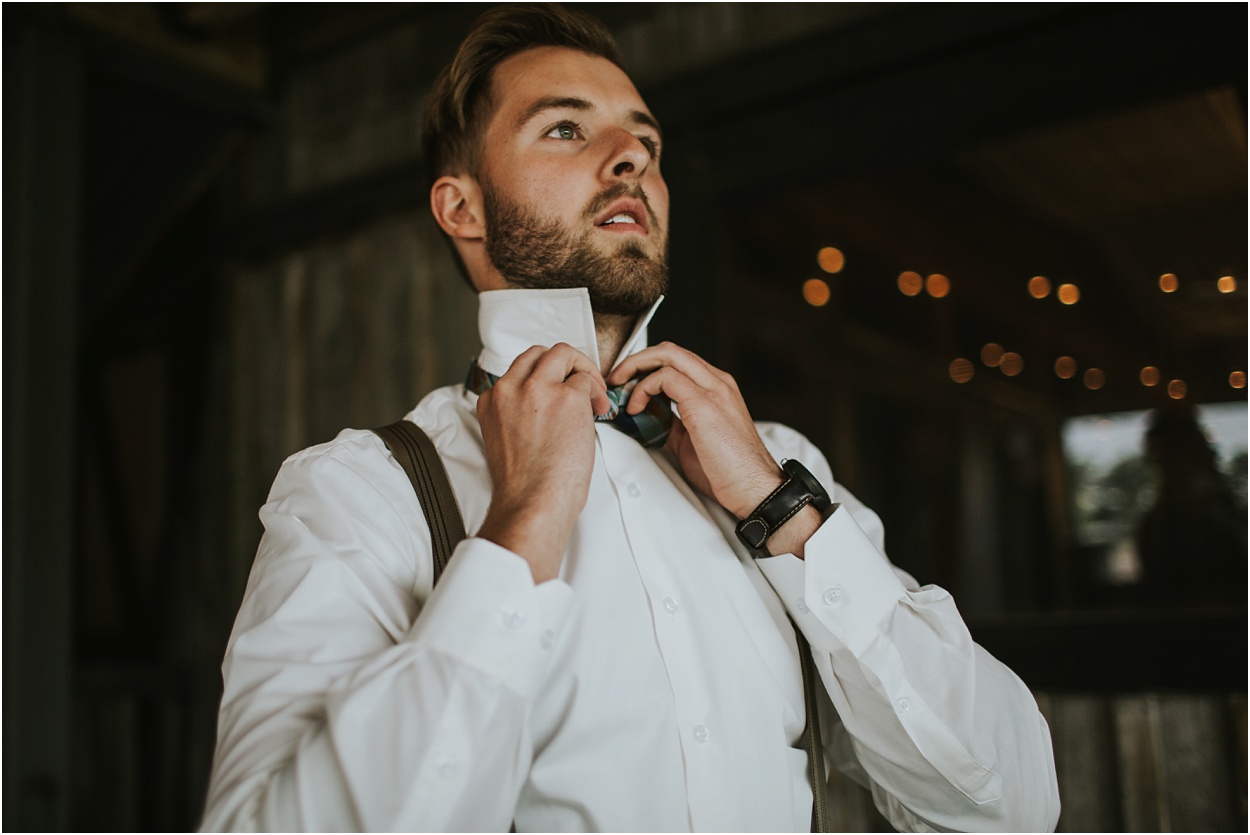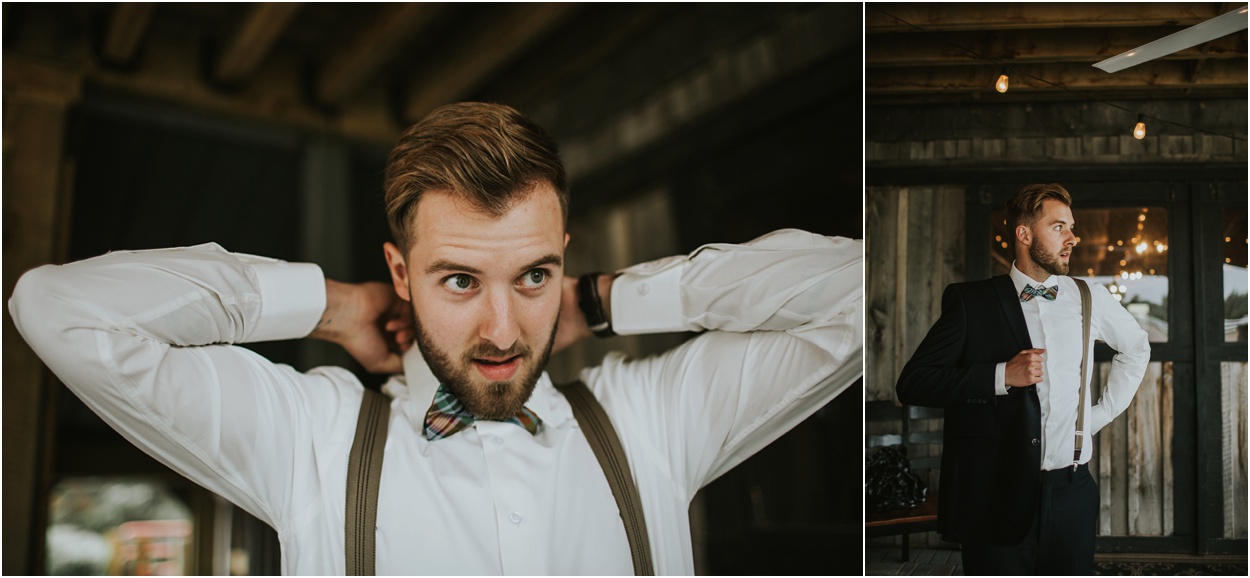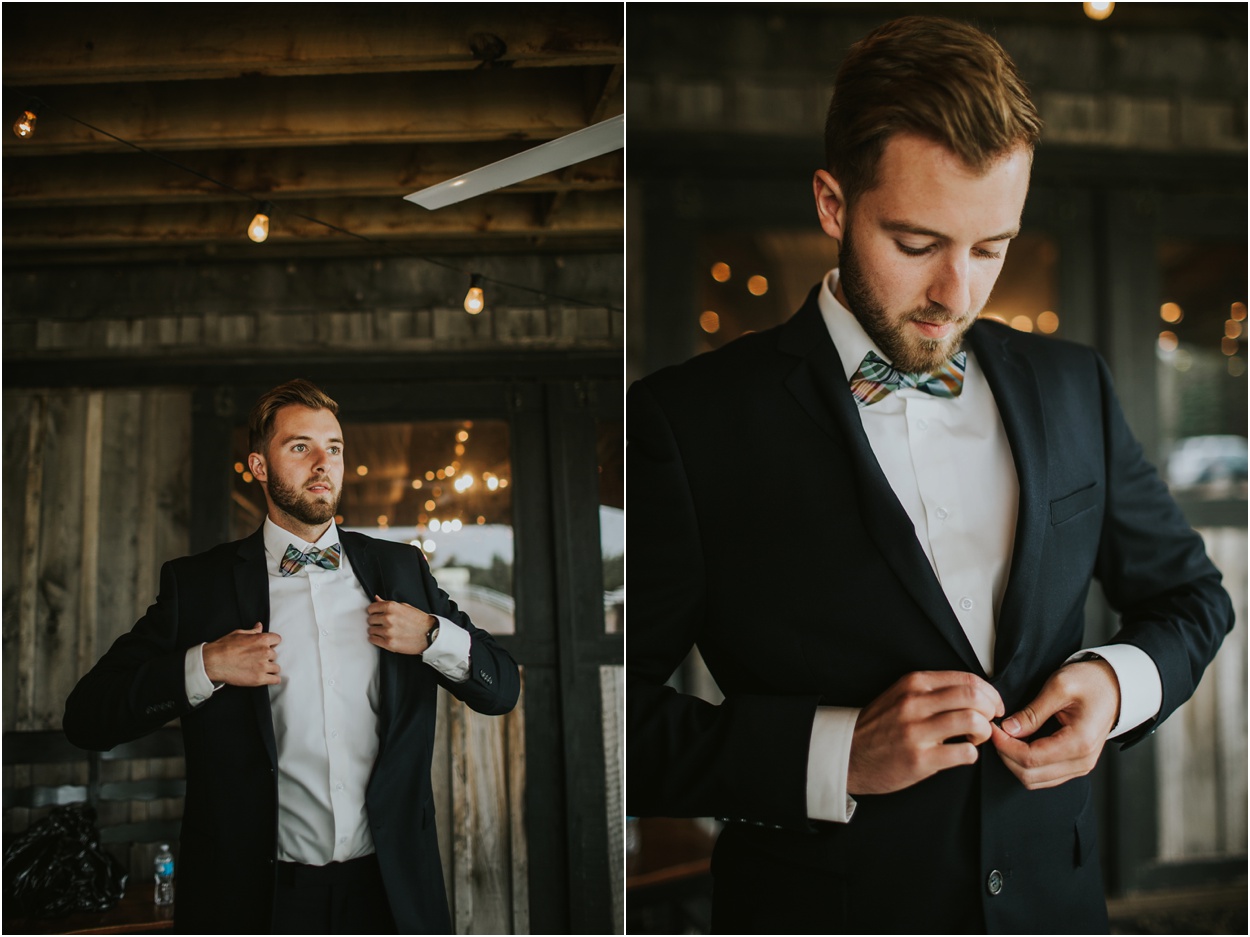 We opted to do the first look under the overhang by the barn because it was still raining pretty hard. Shortly after, the rain reduced to sprinkles, and eventually stopped all together! (Side note: I bawled through the entire first look.)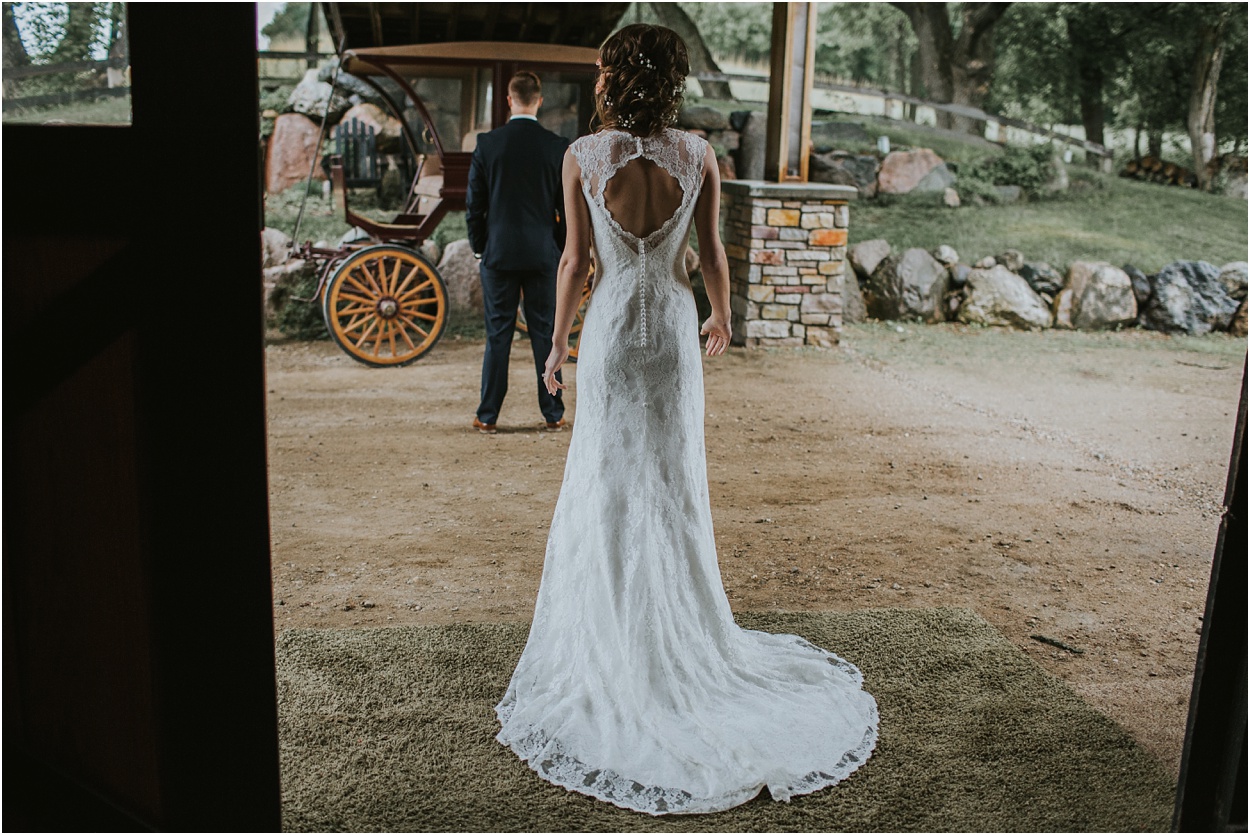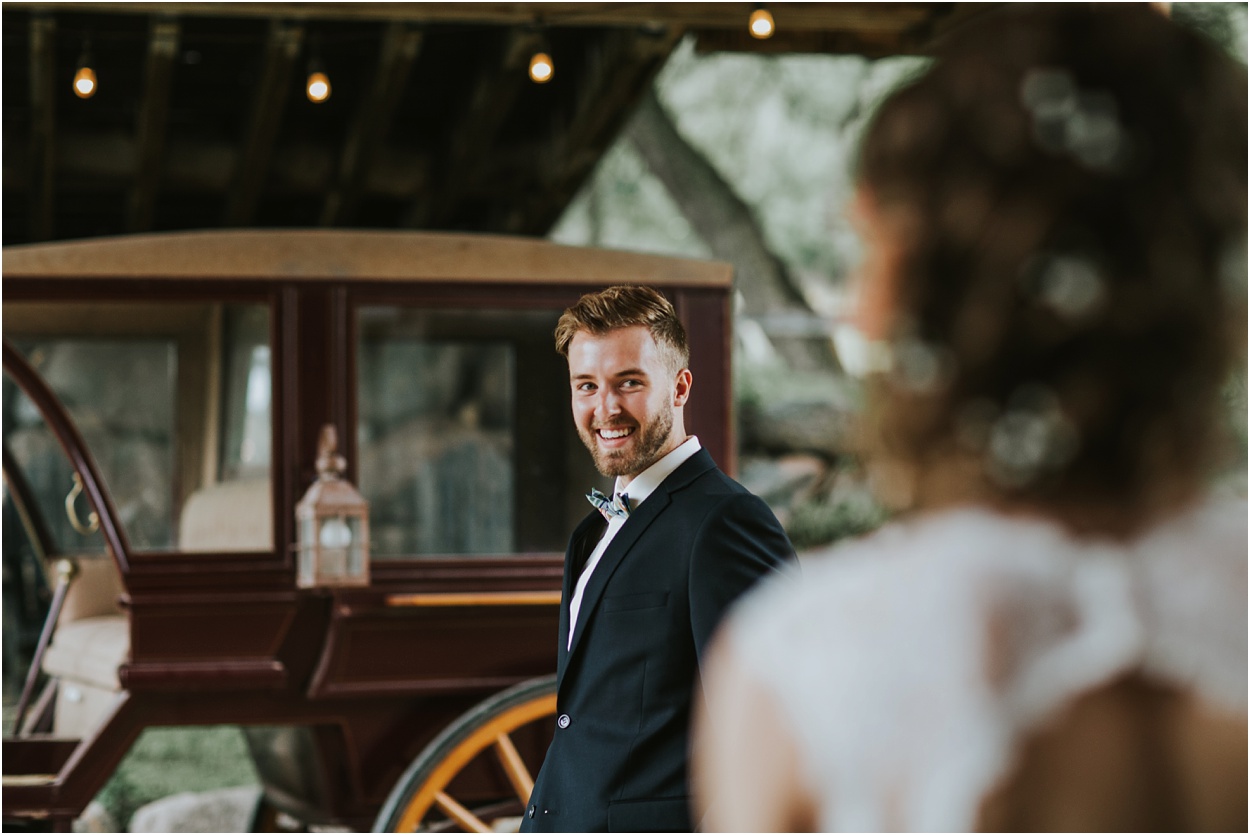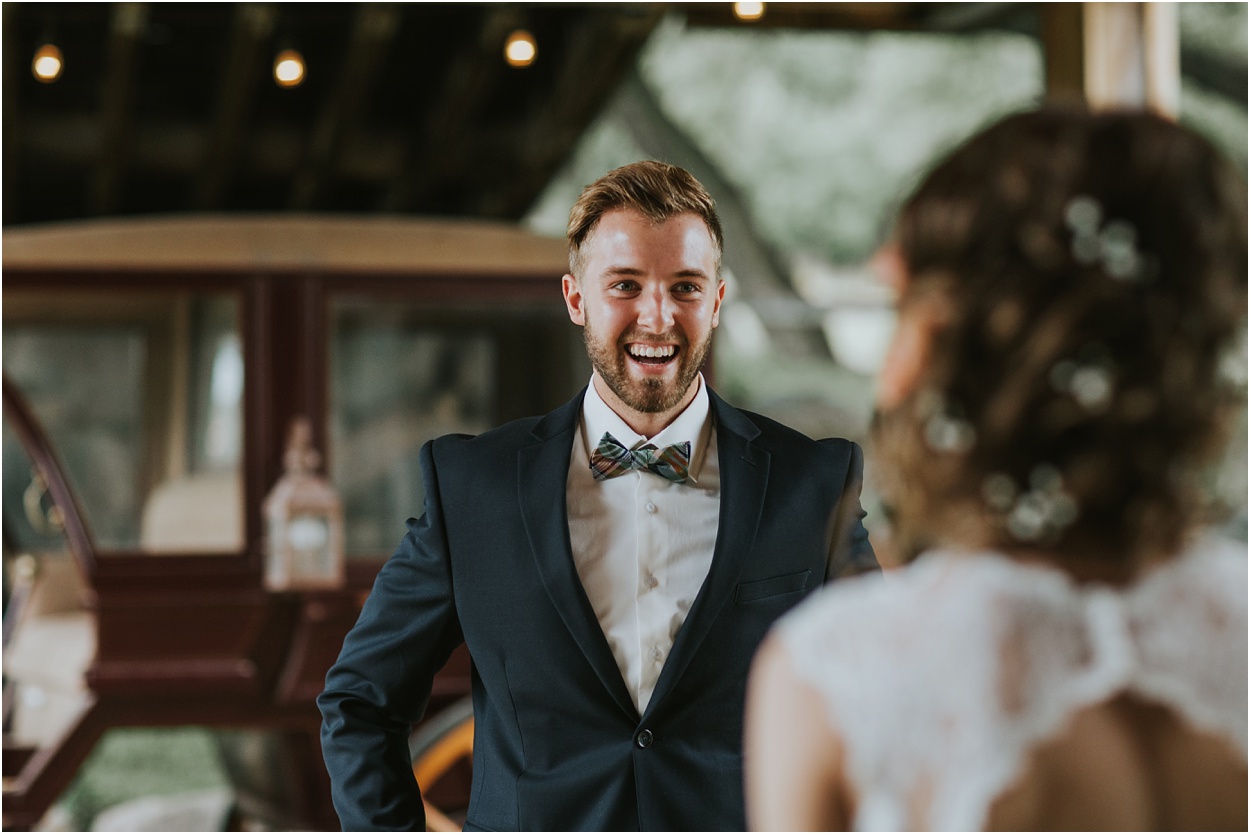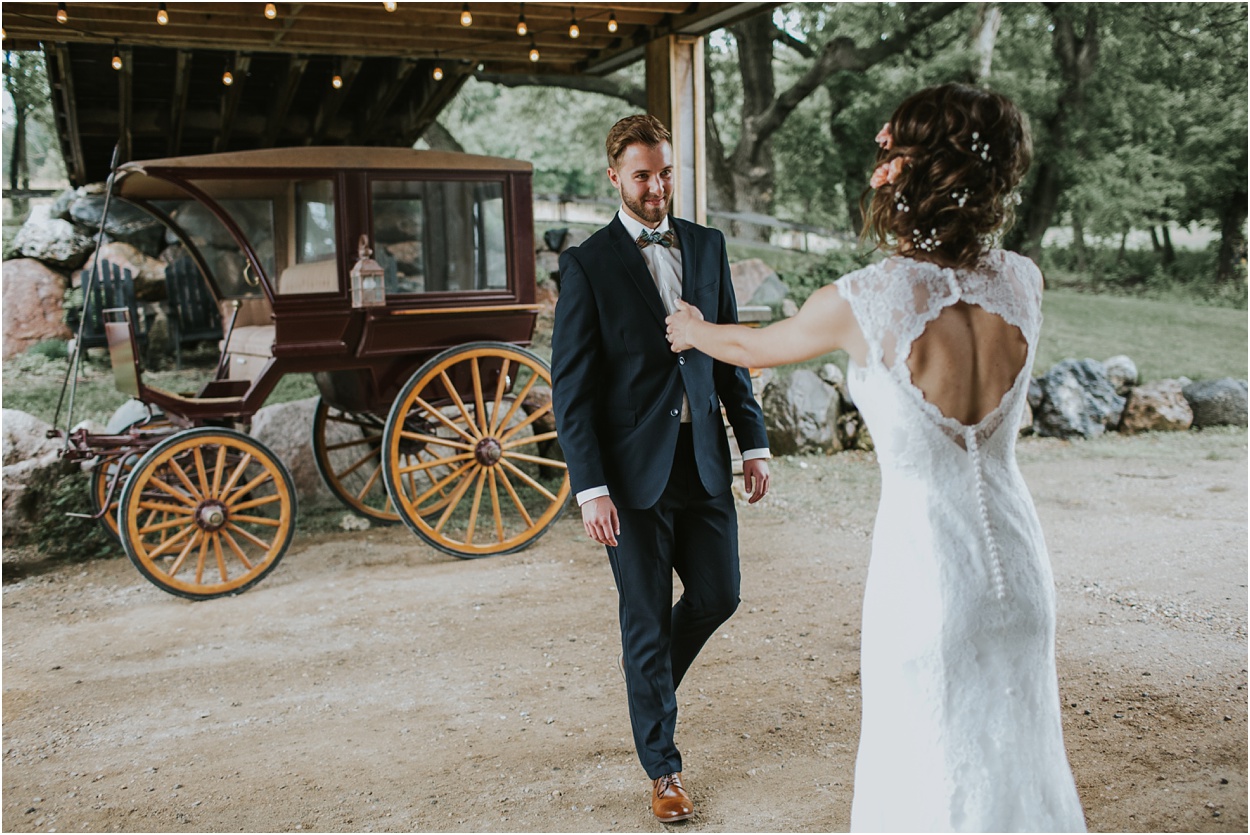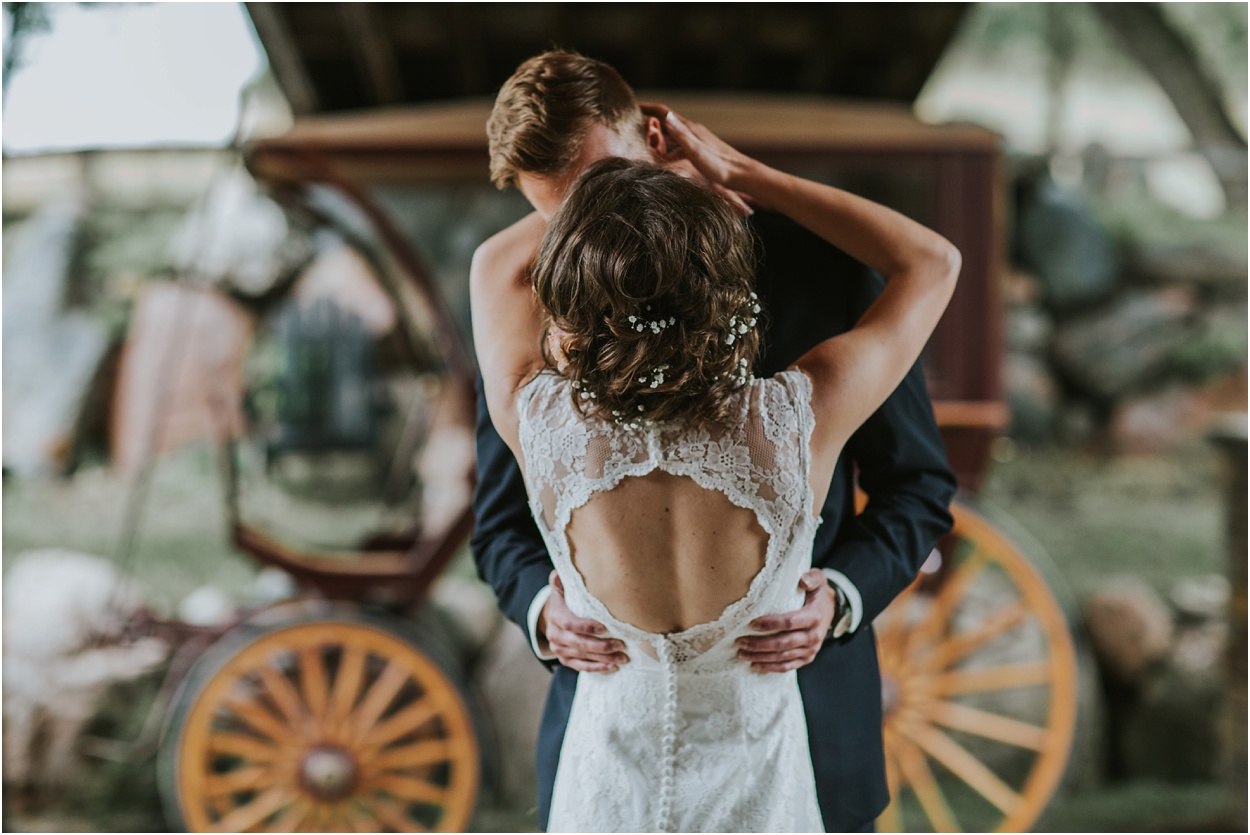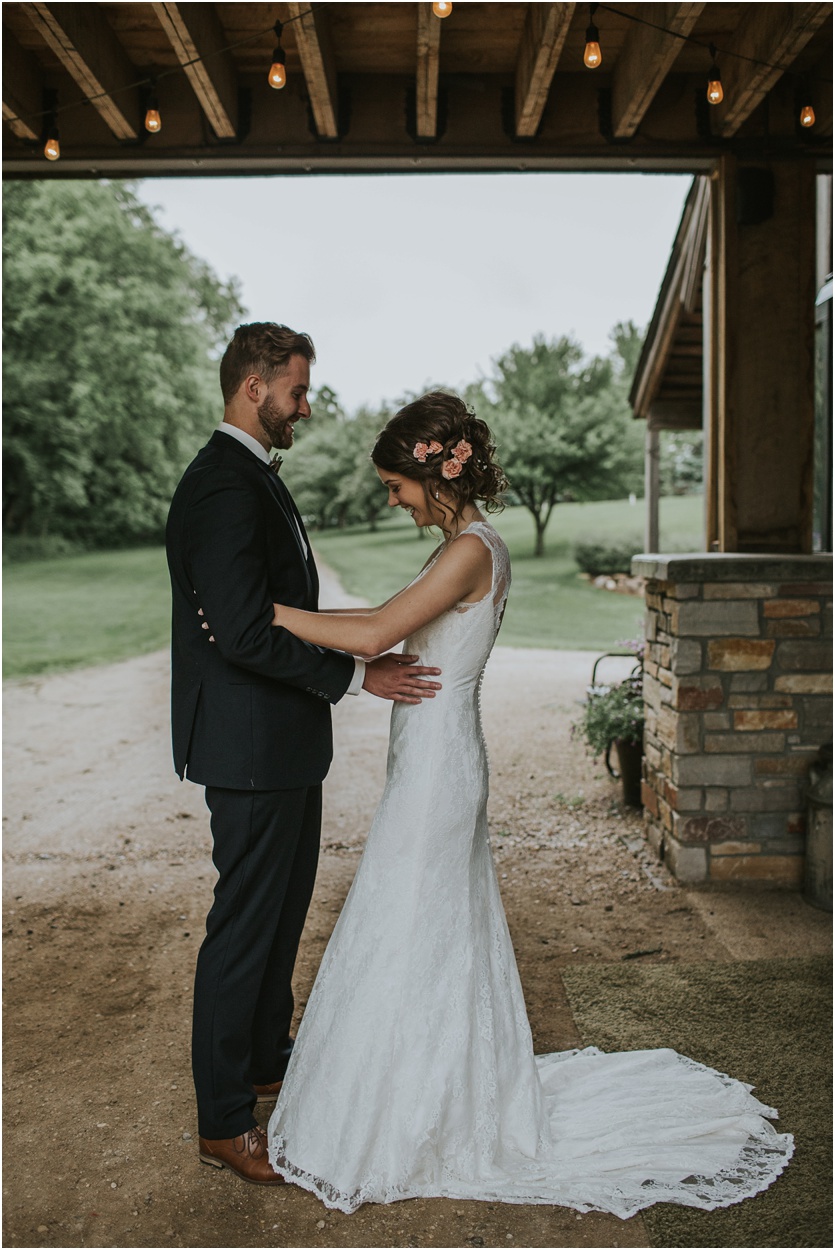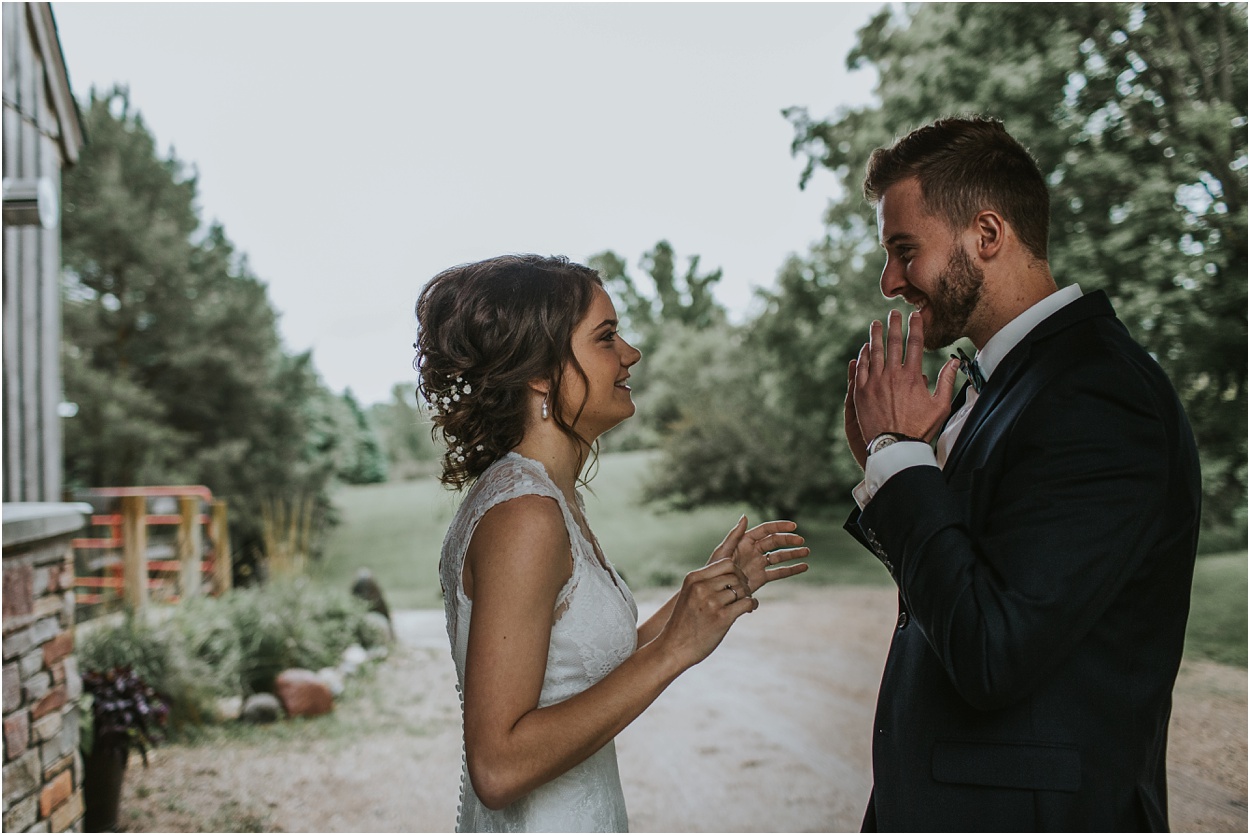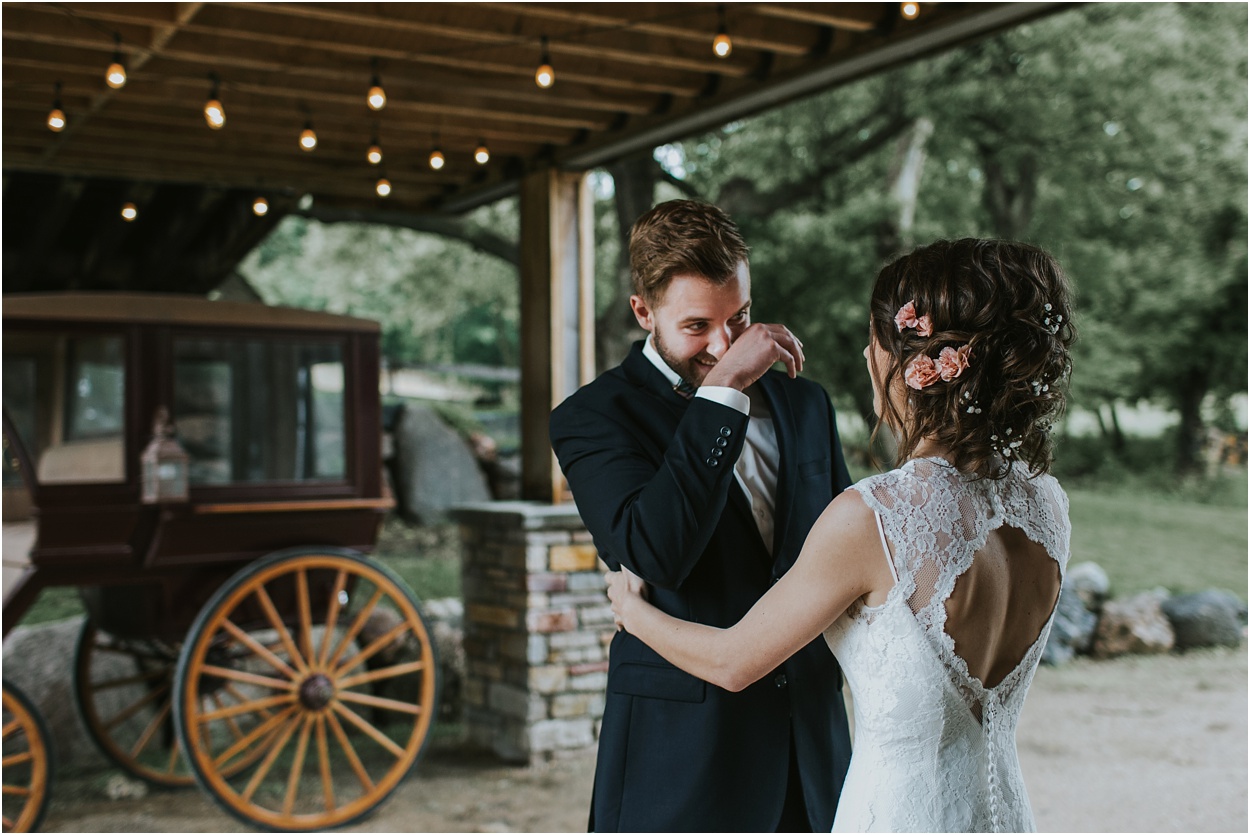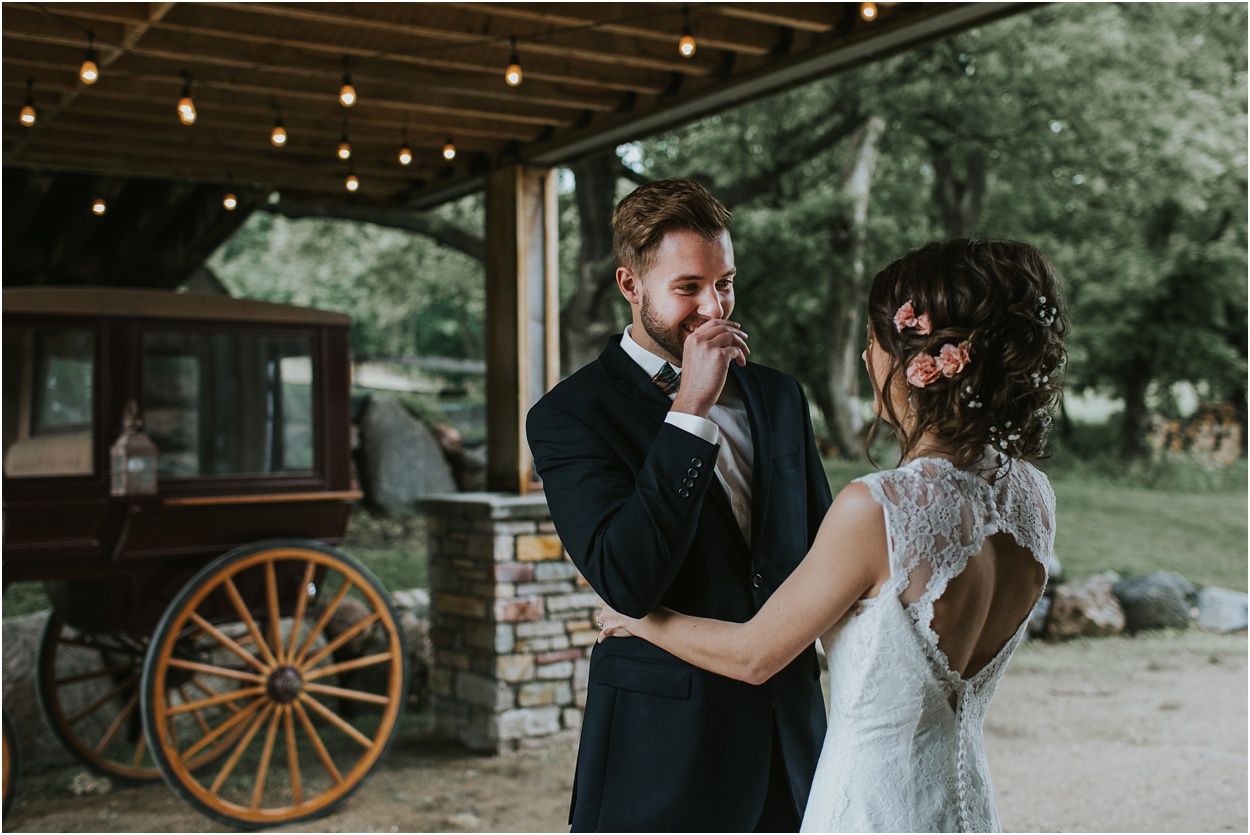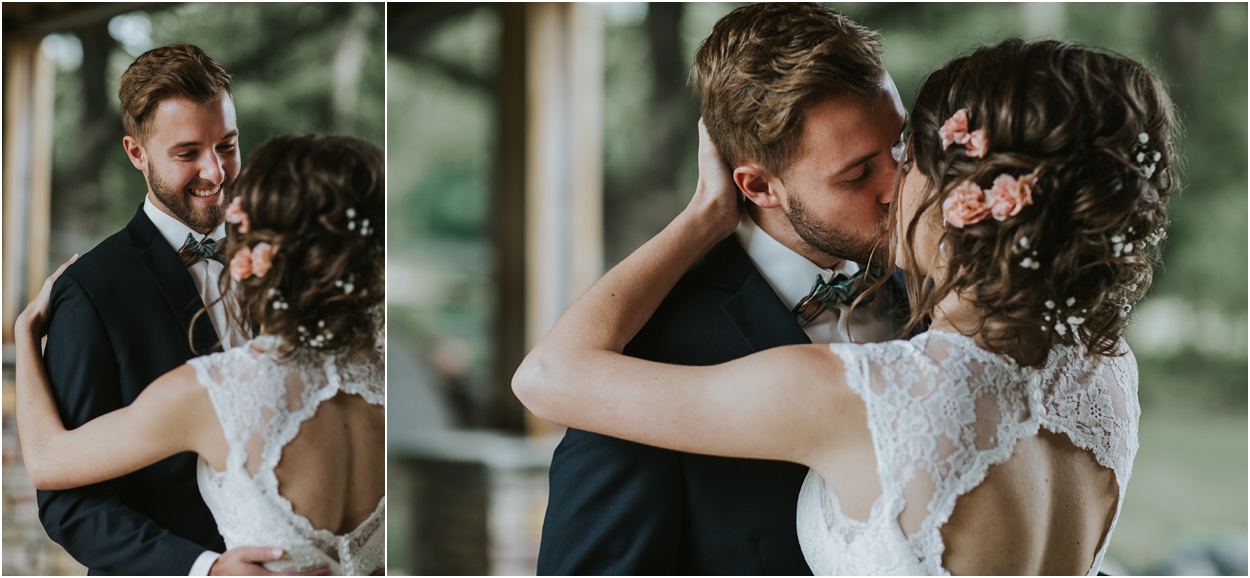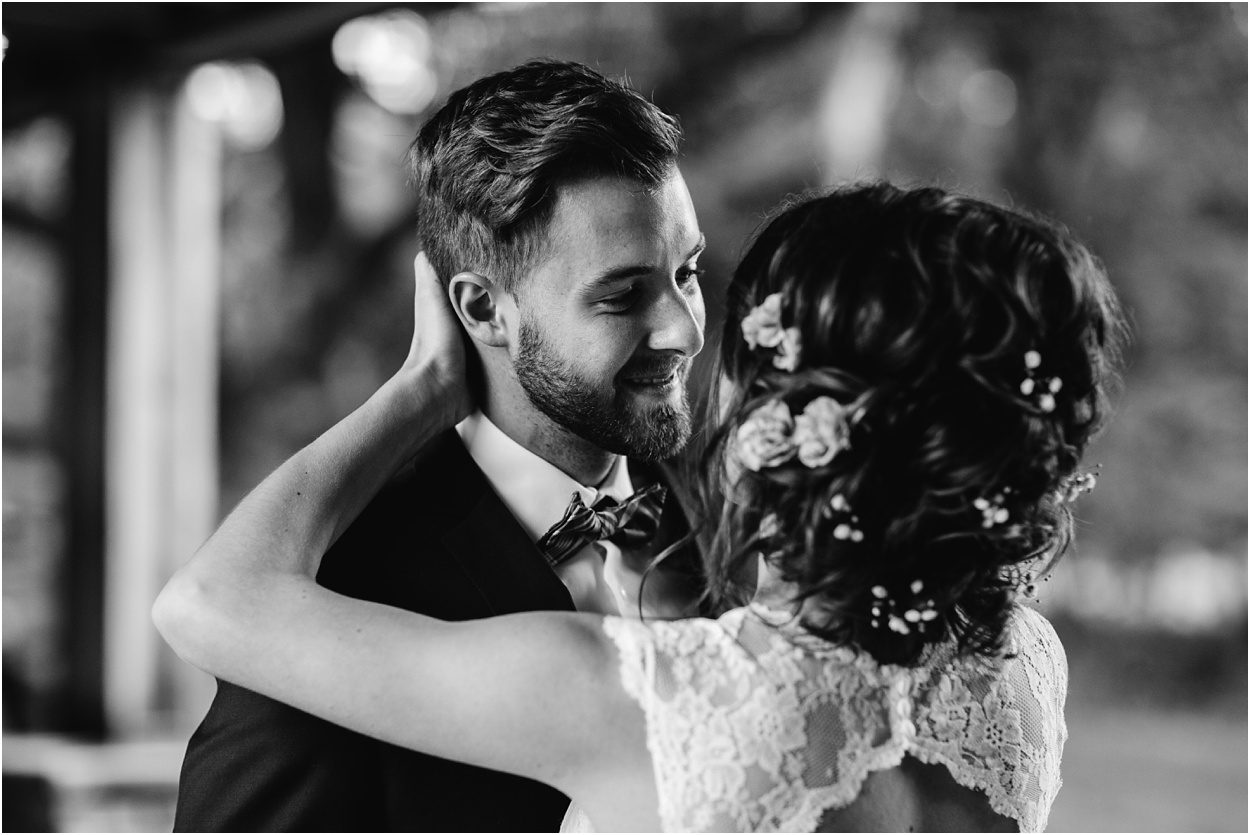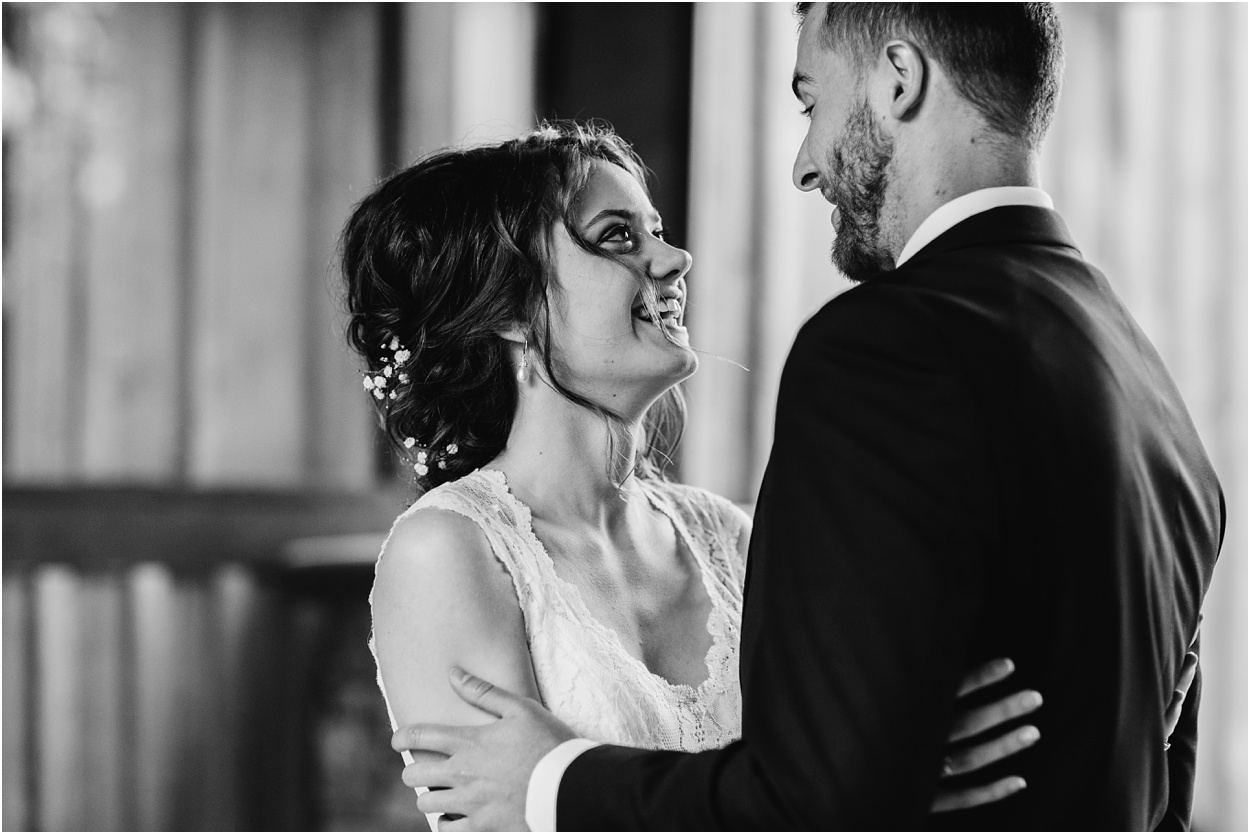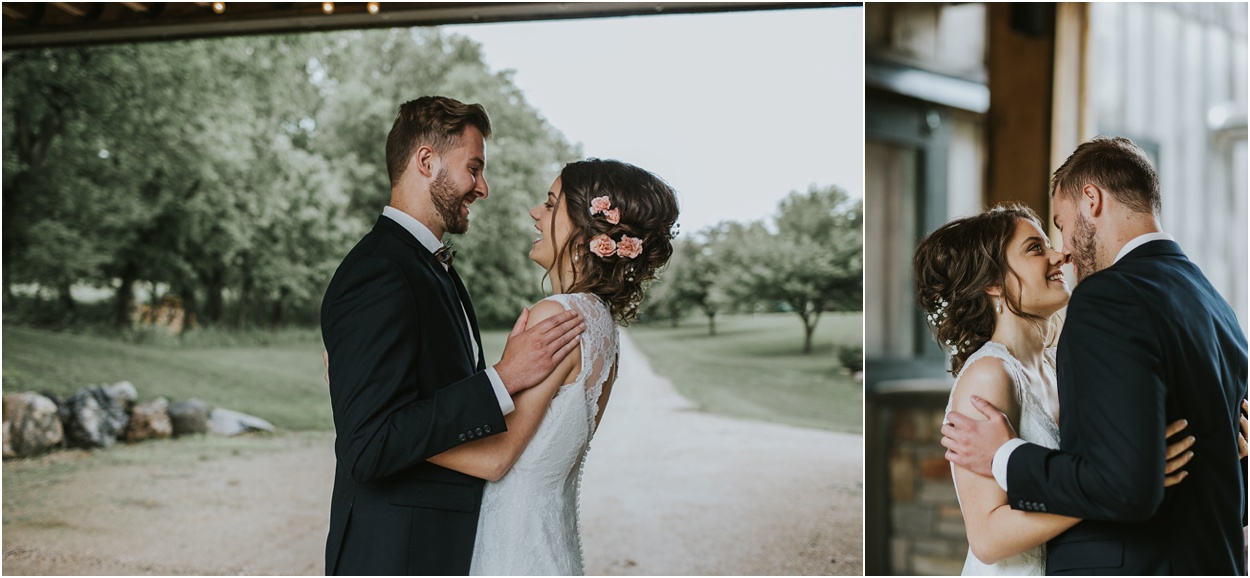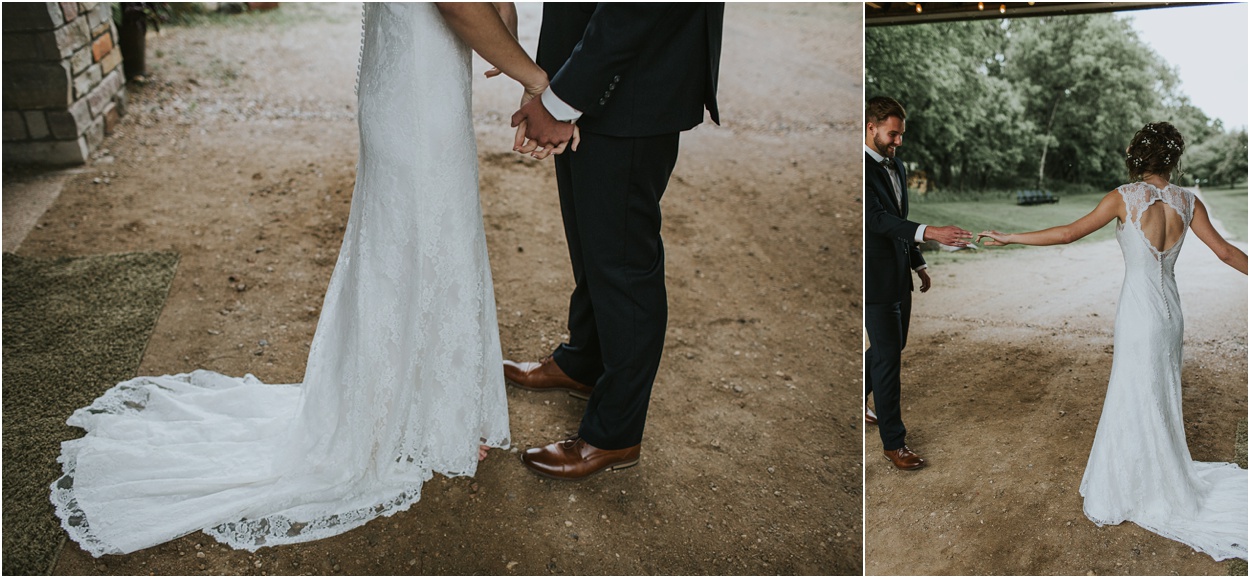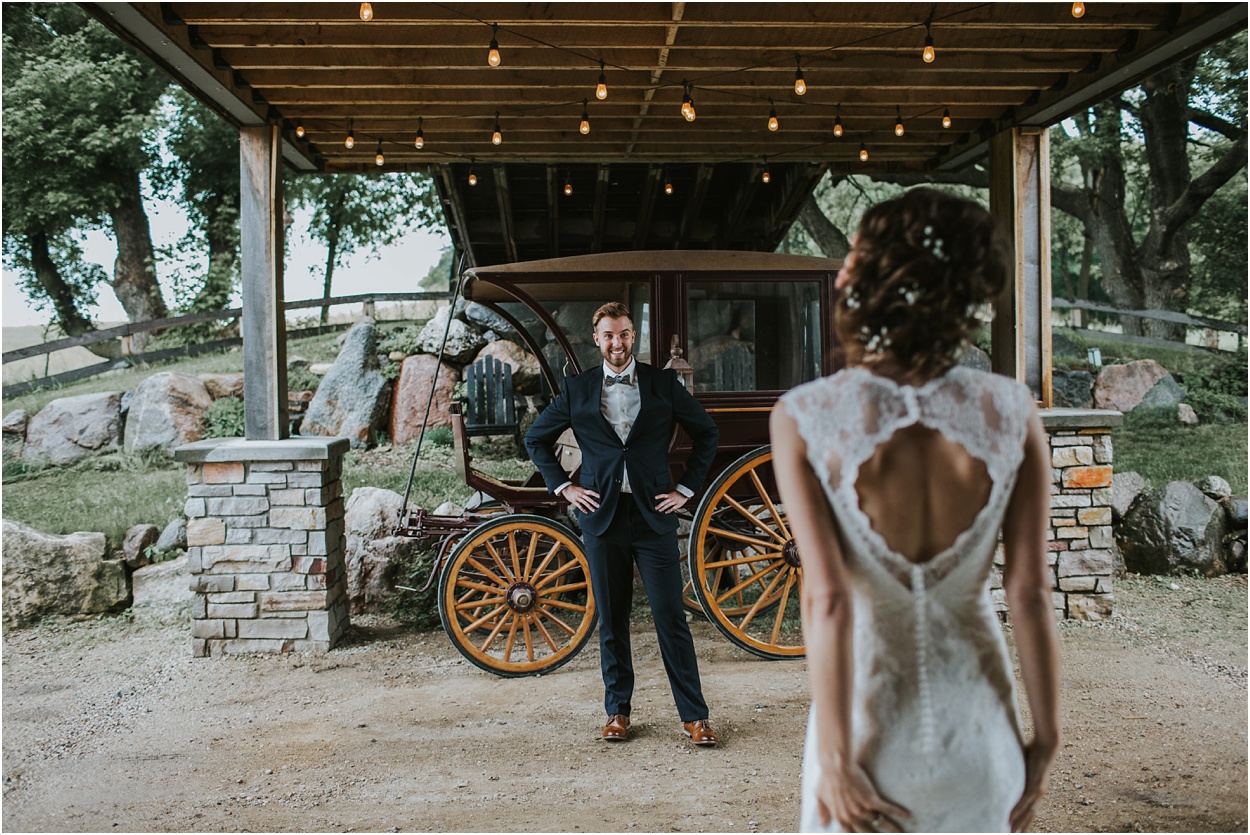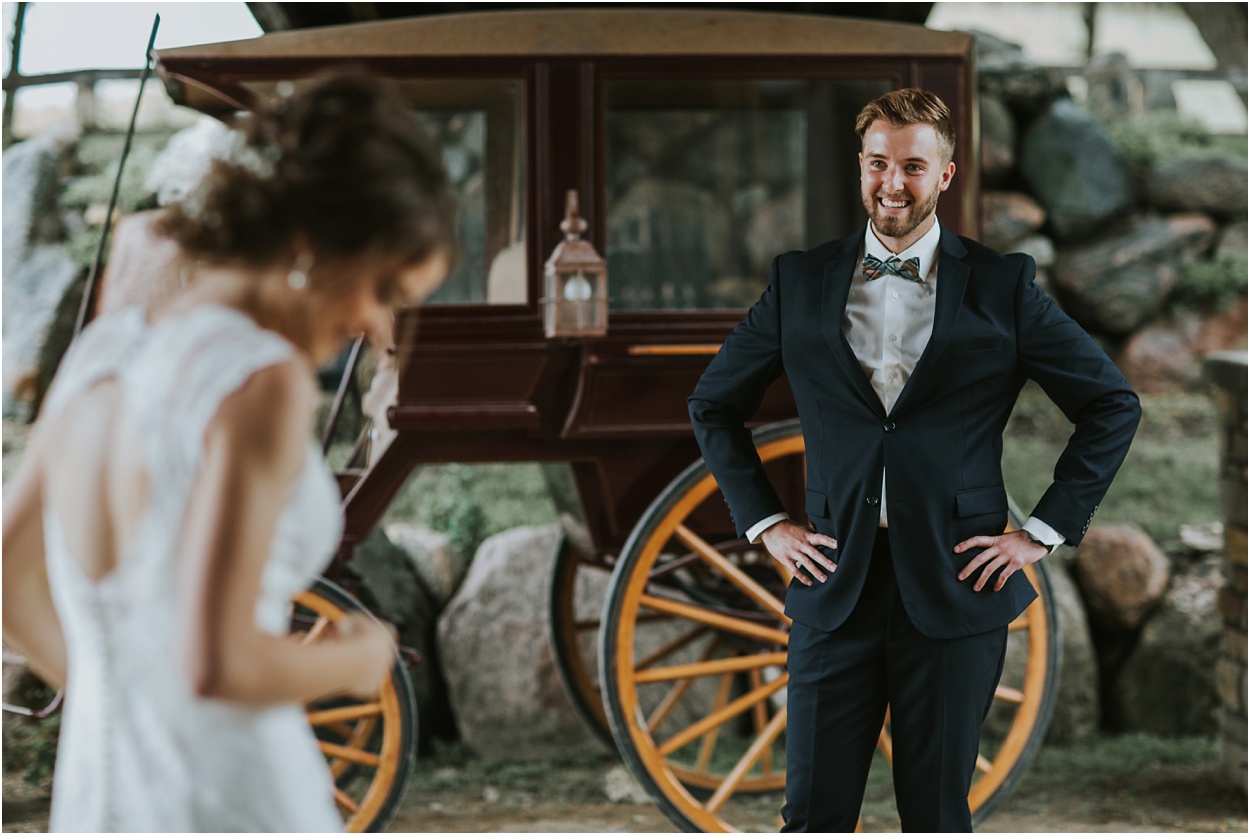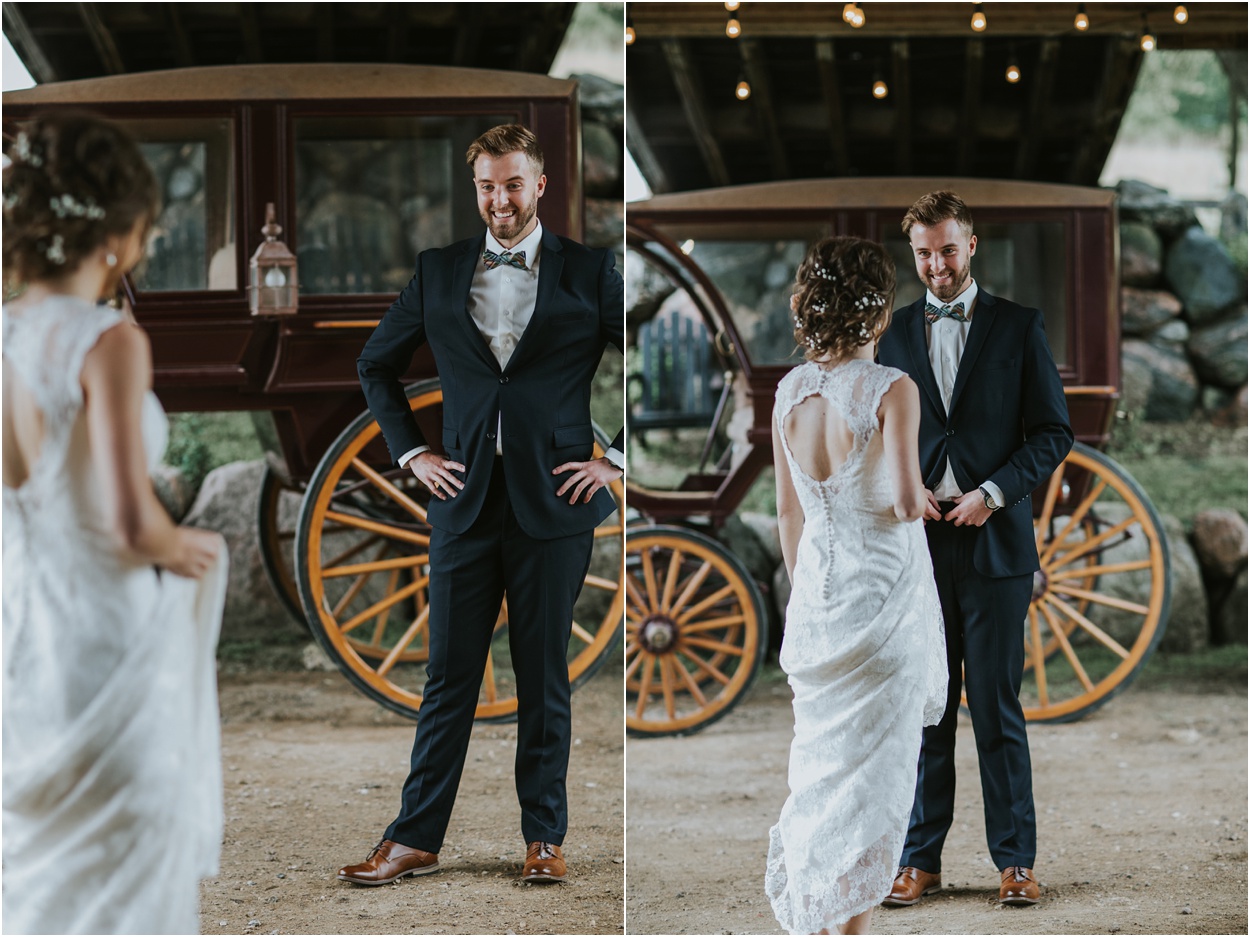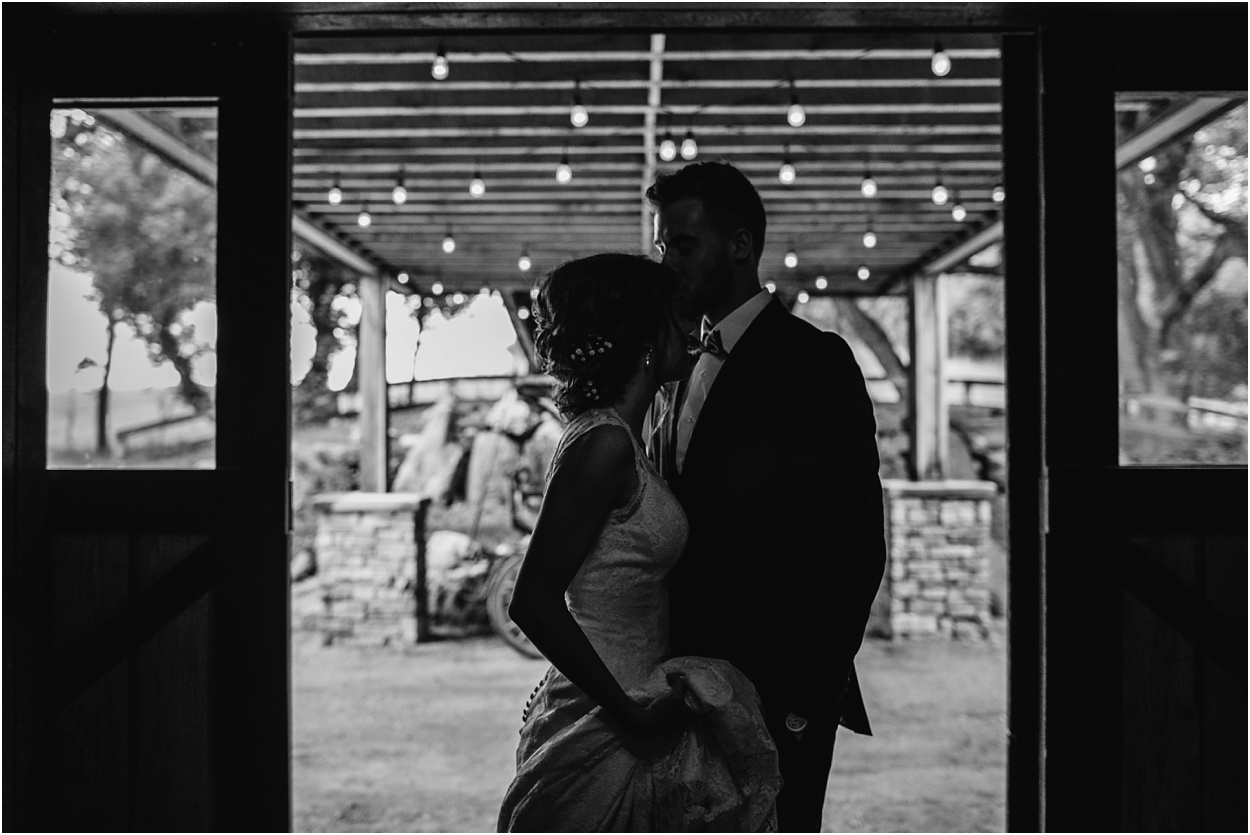 Faith decided to go barefoot for the day – and I think that was a wise decision!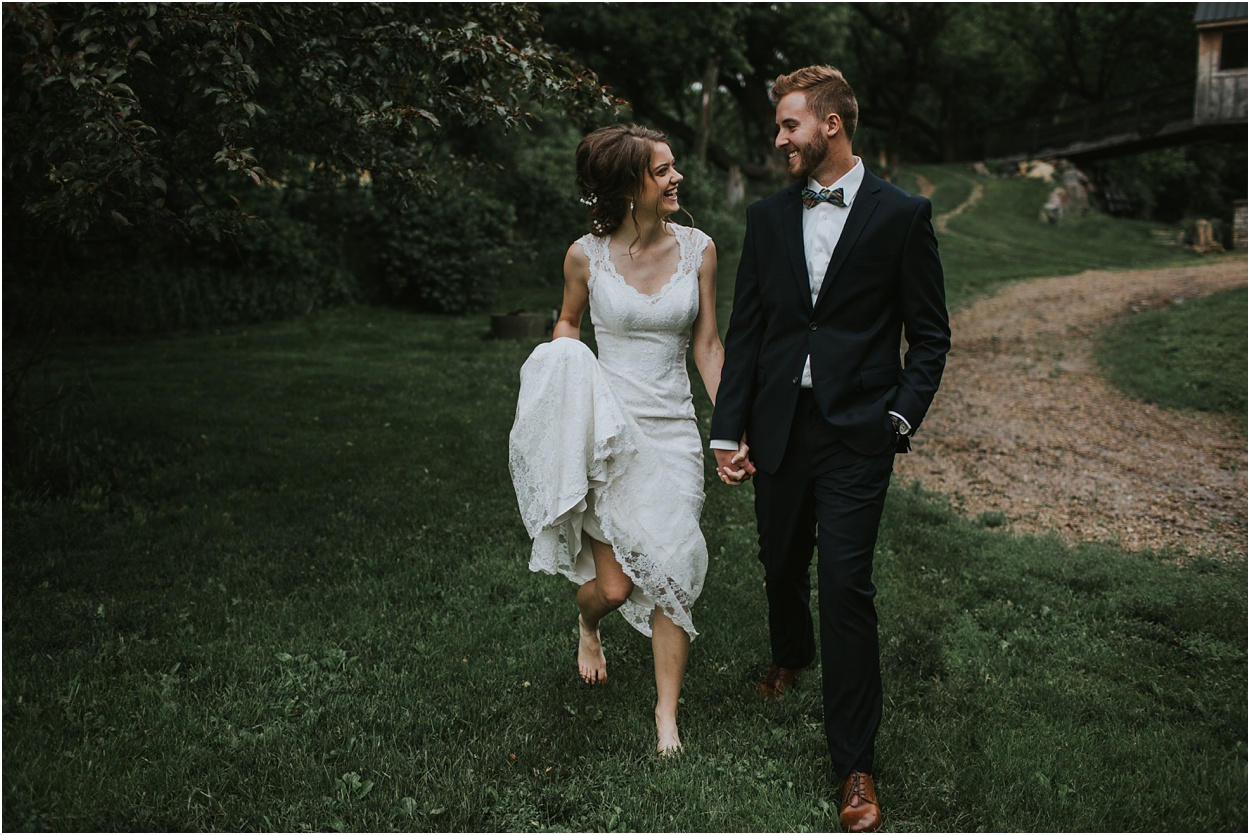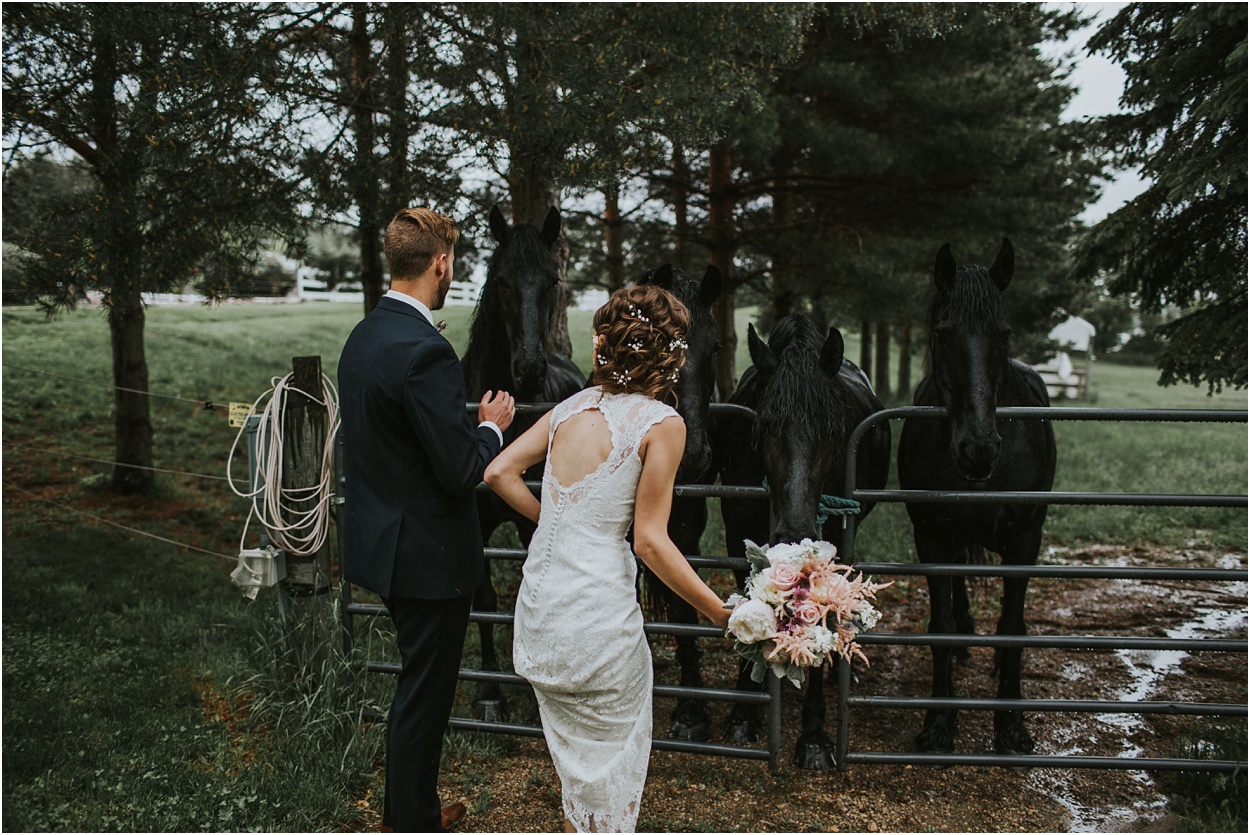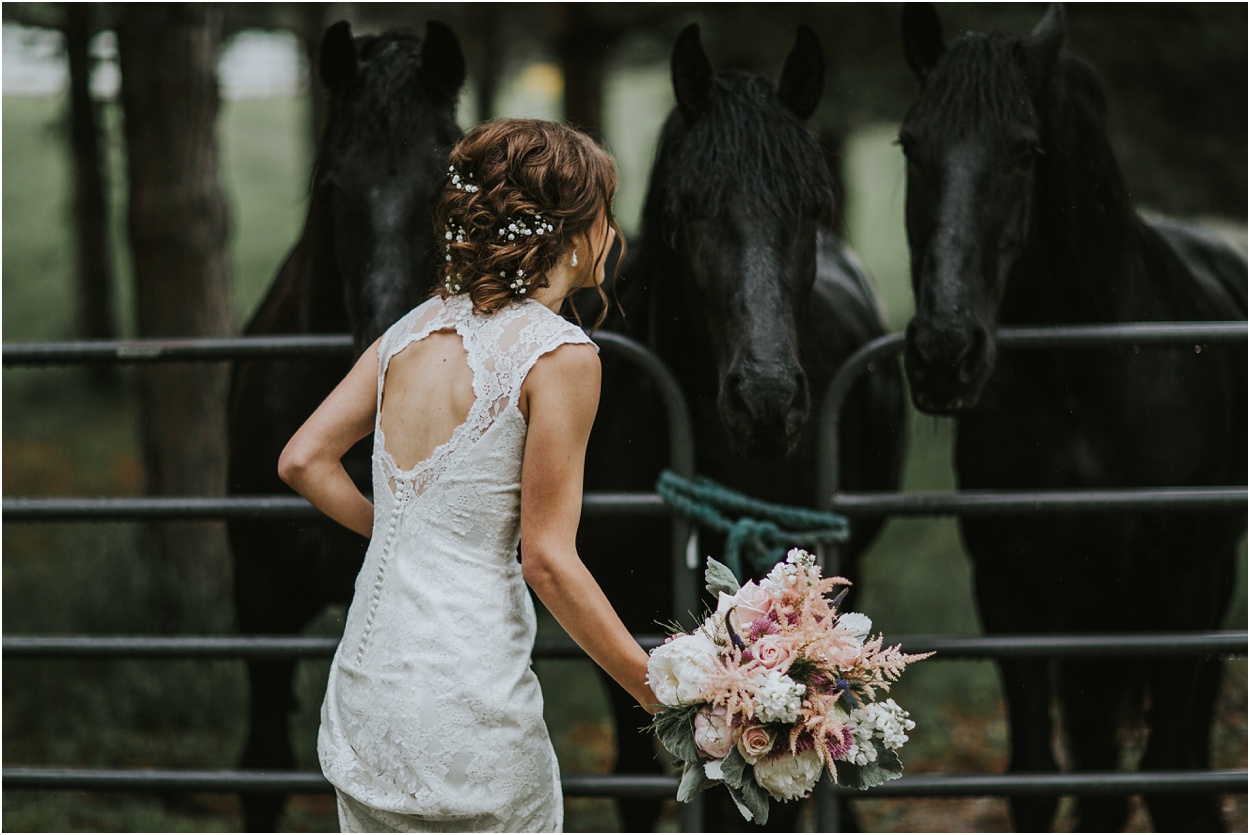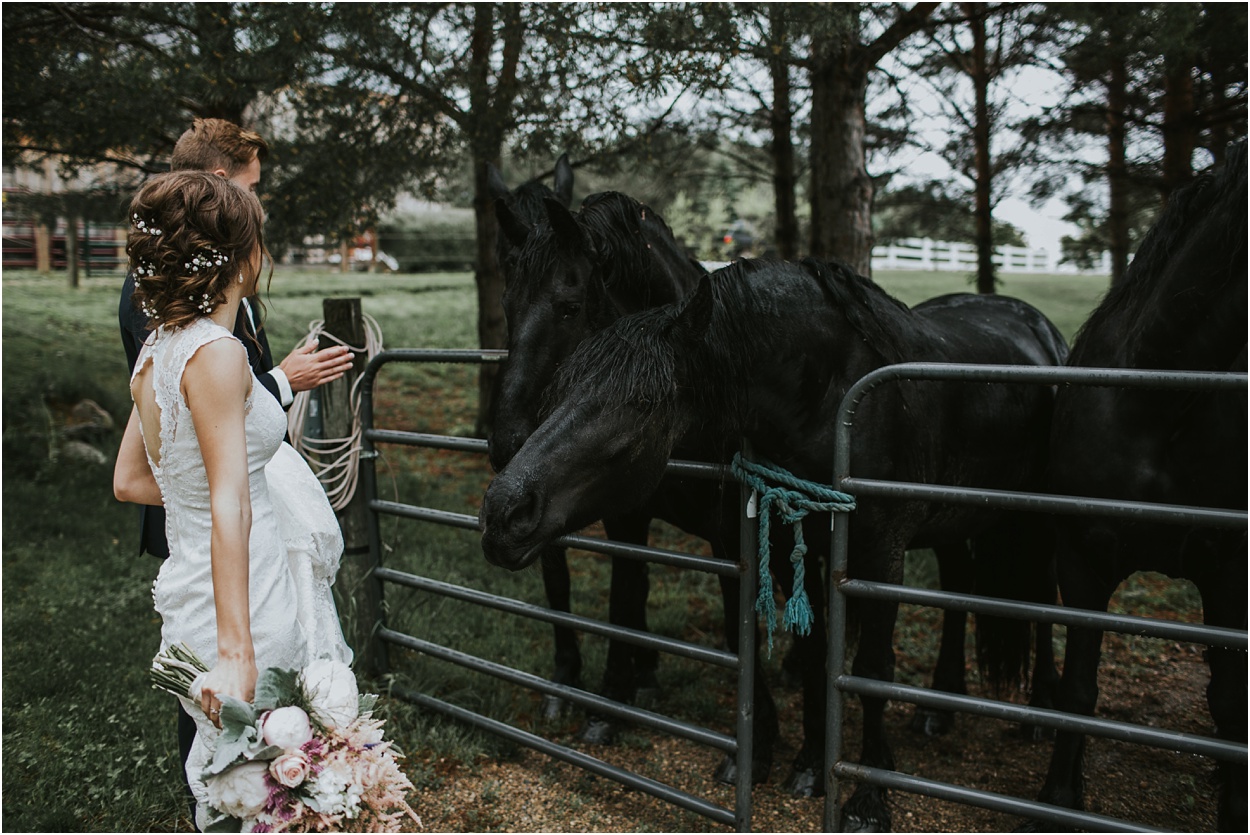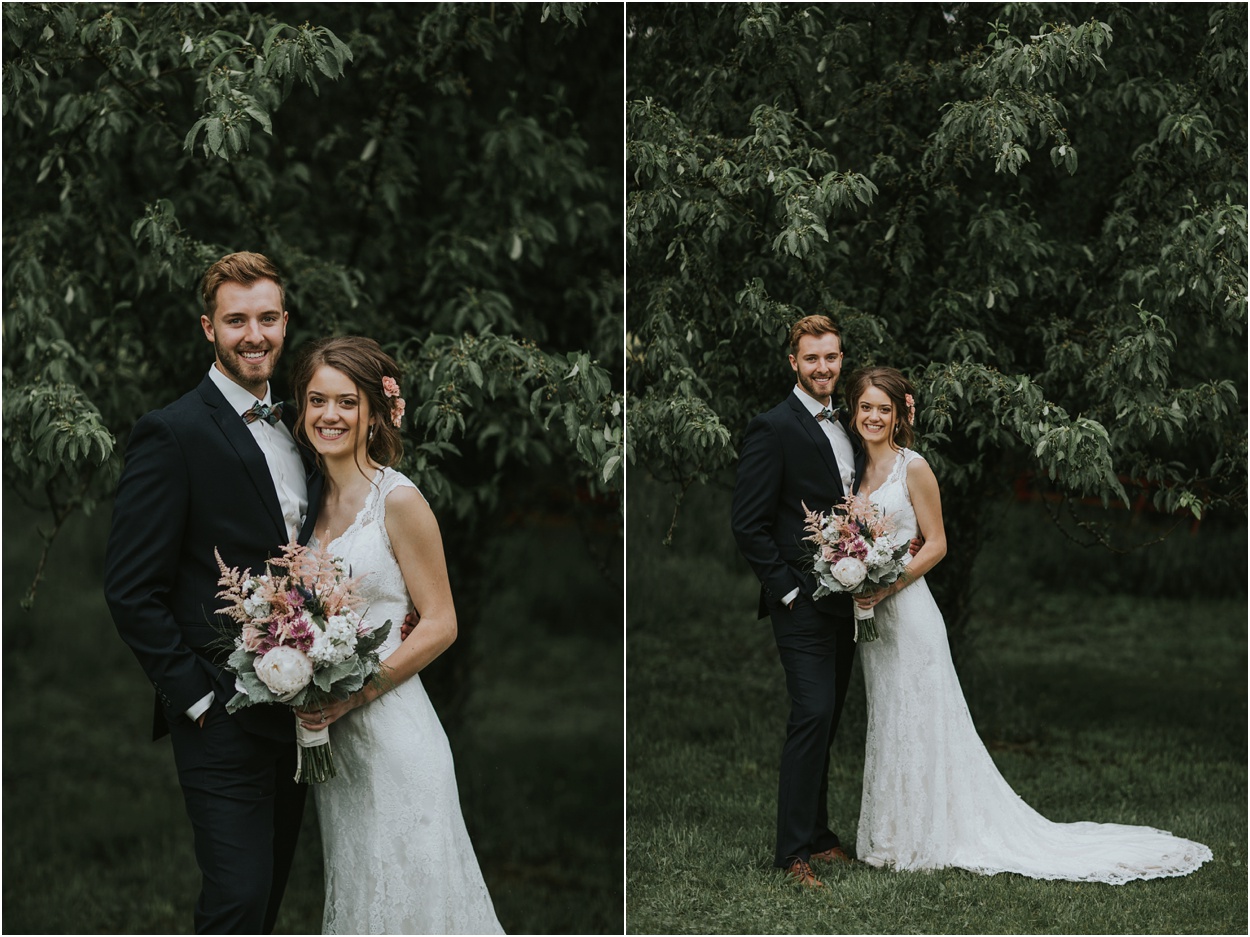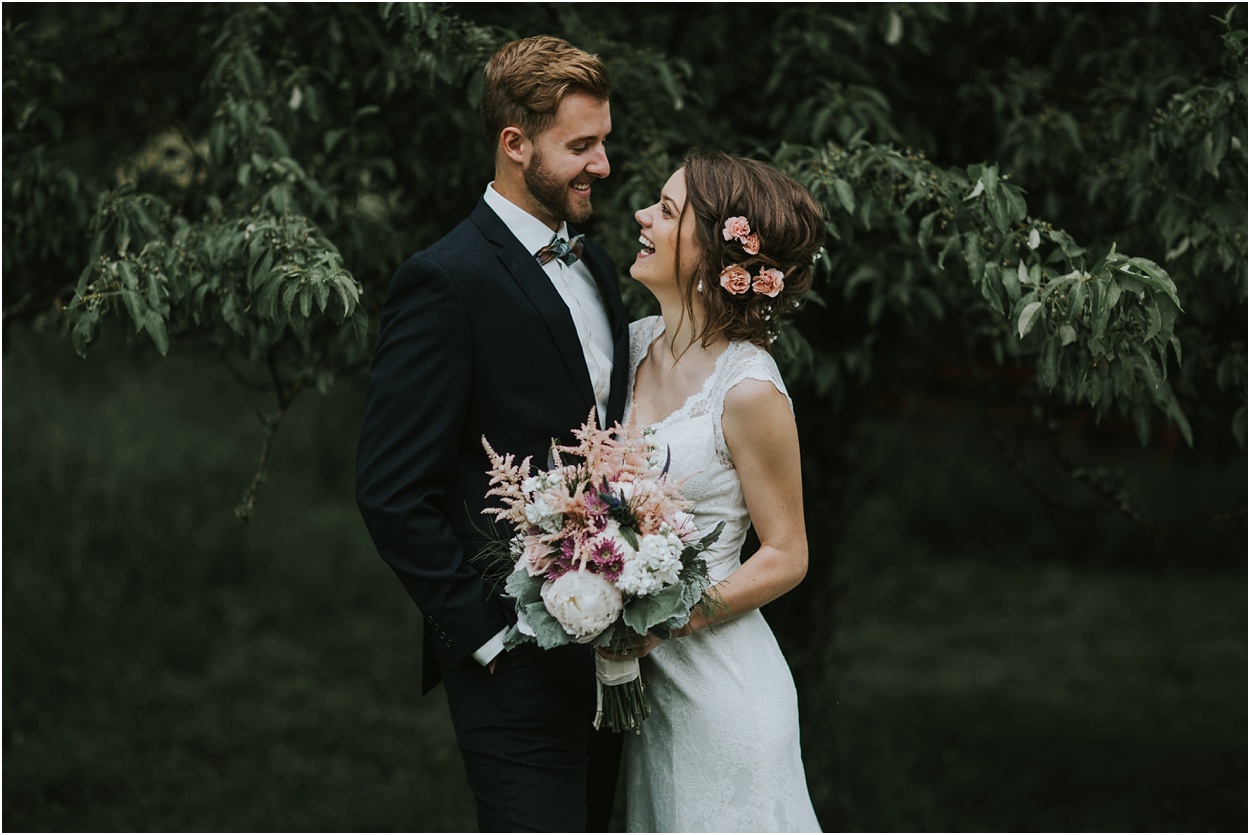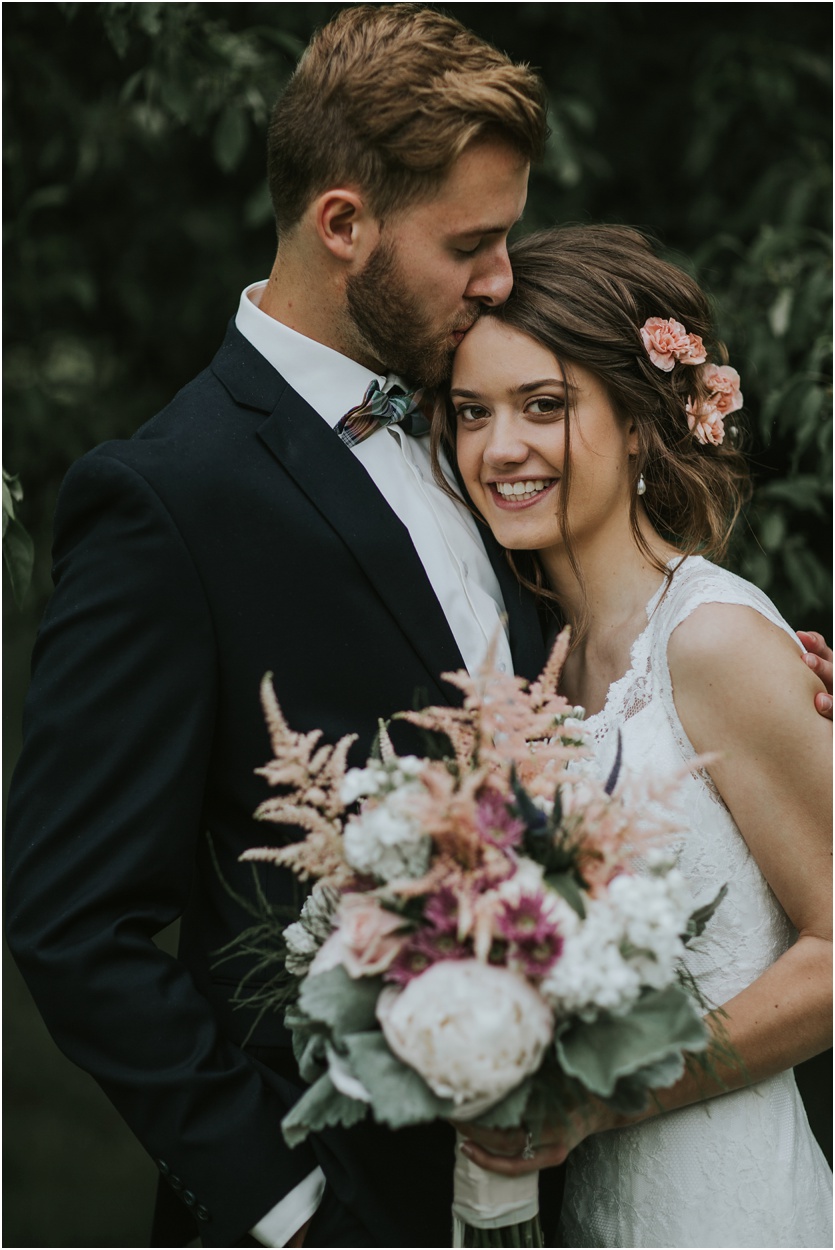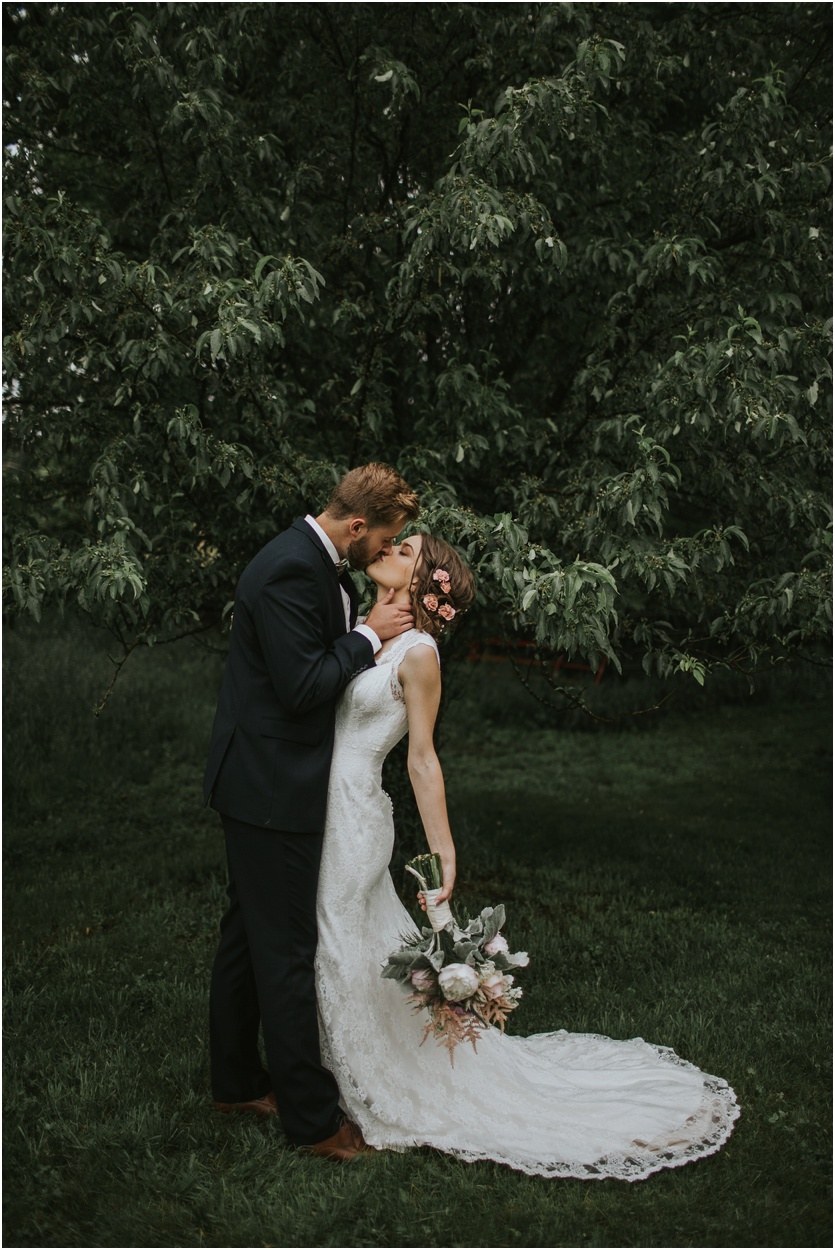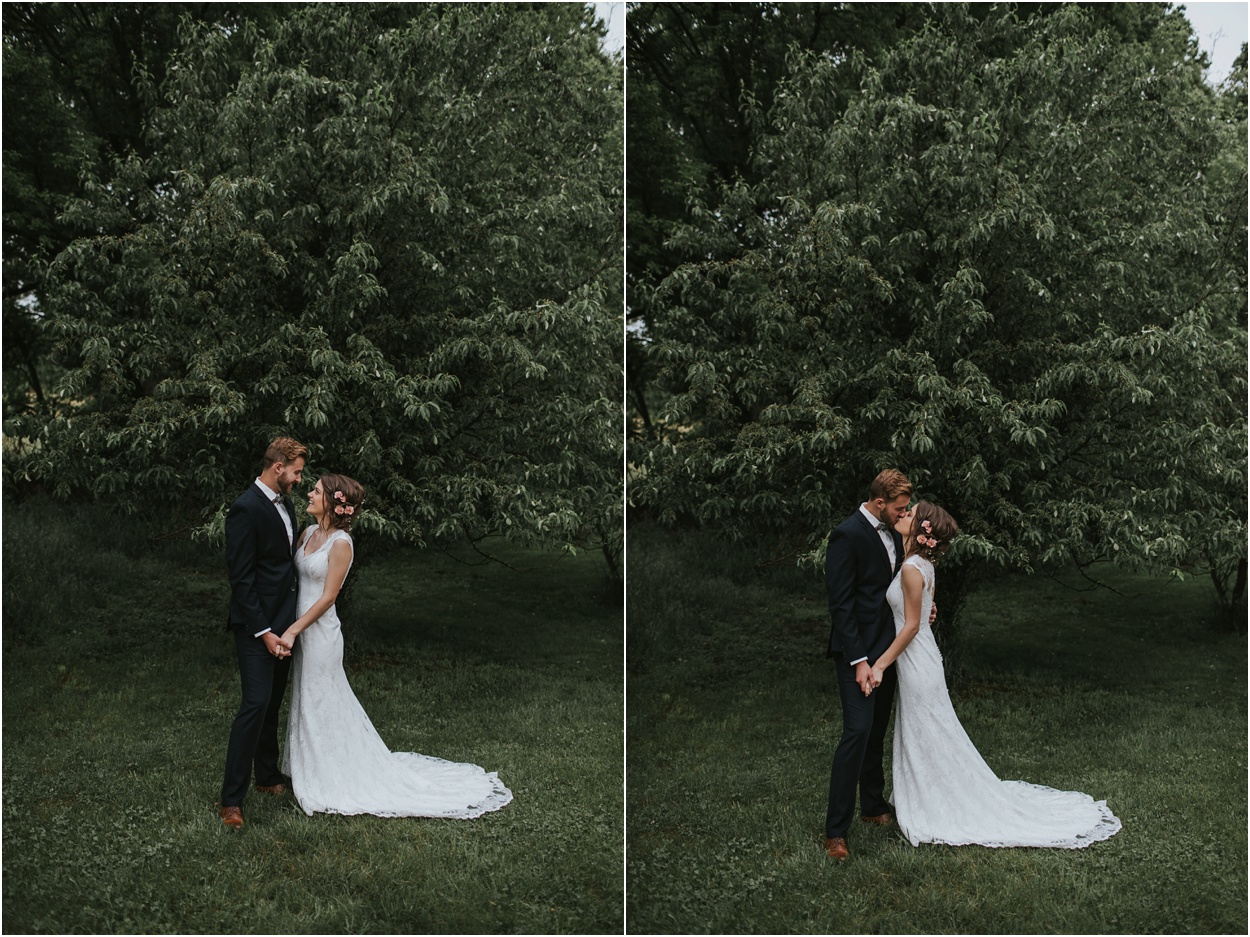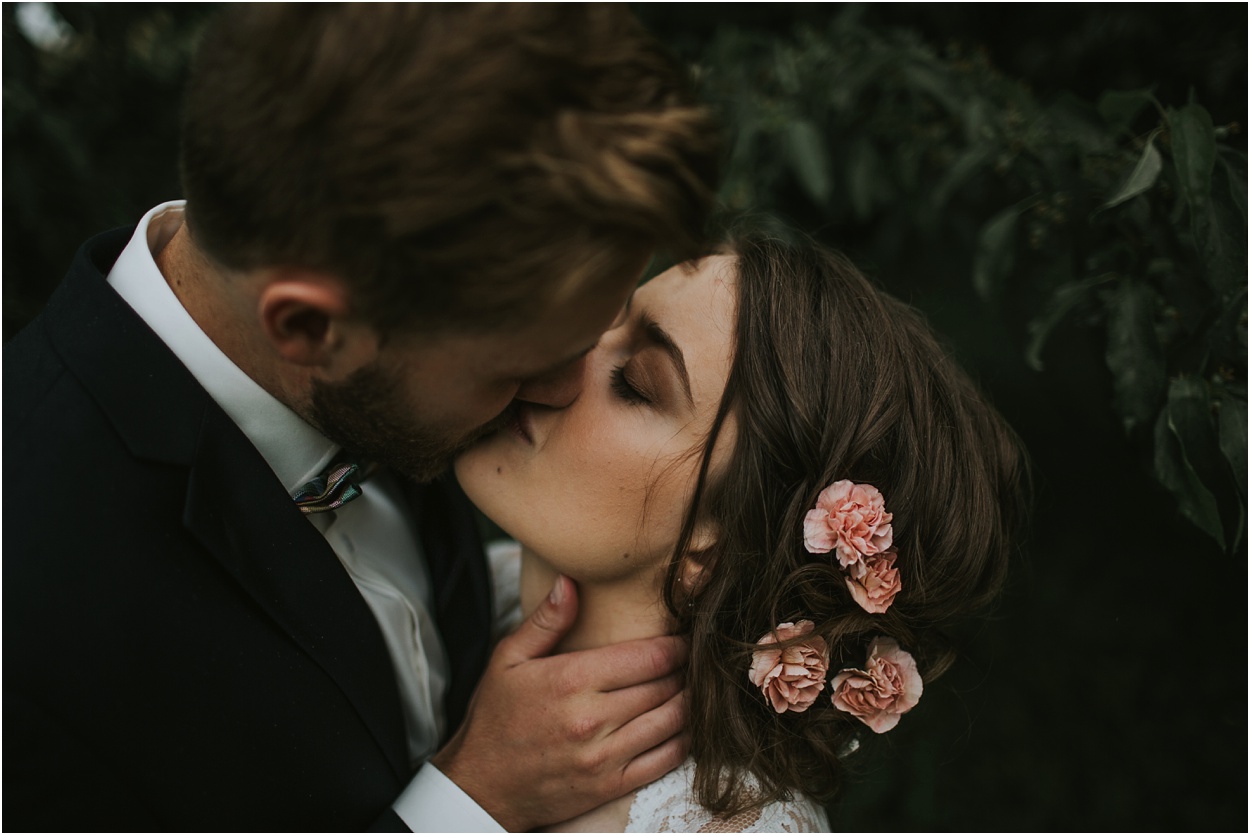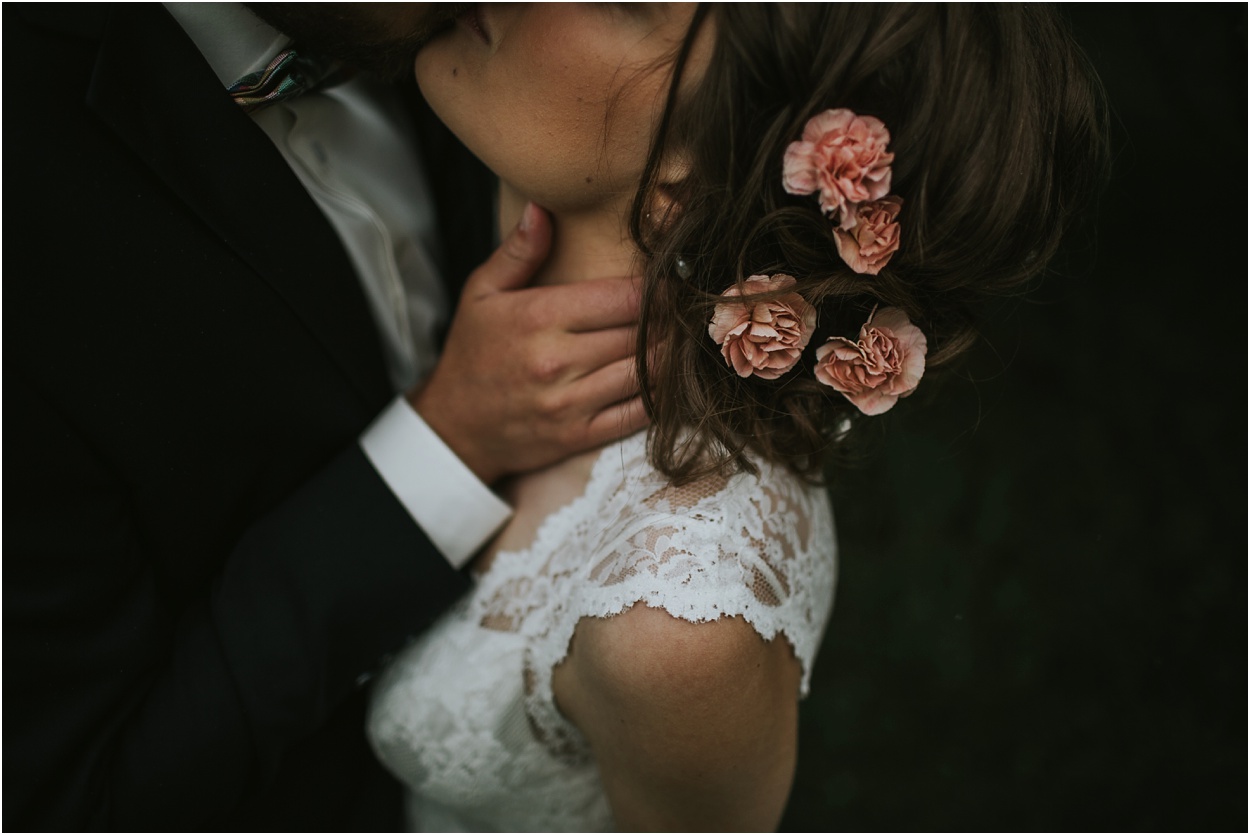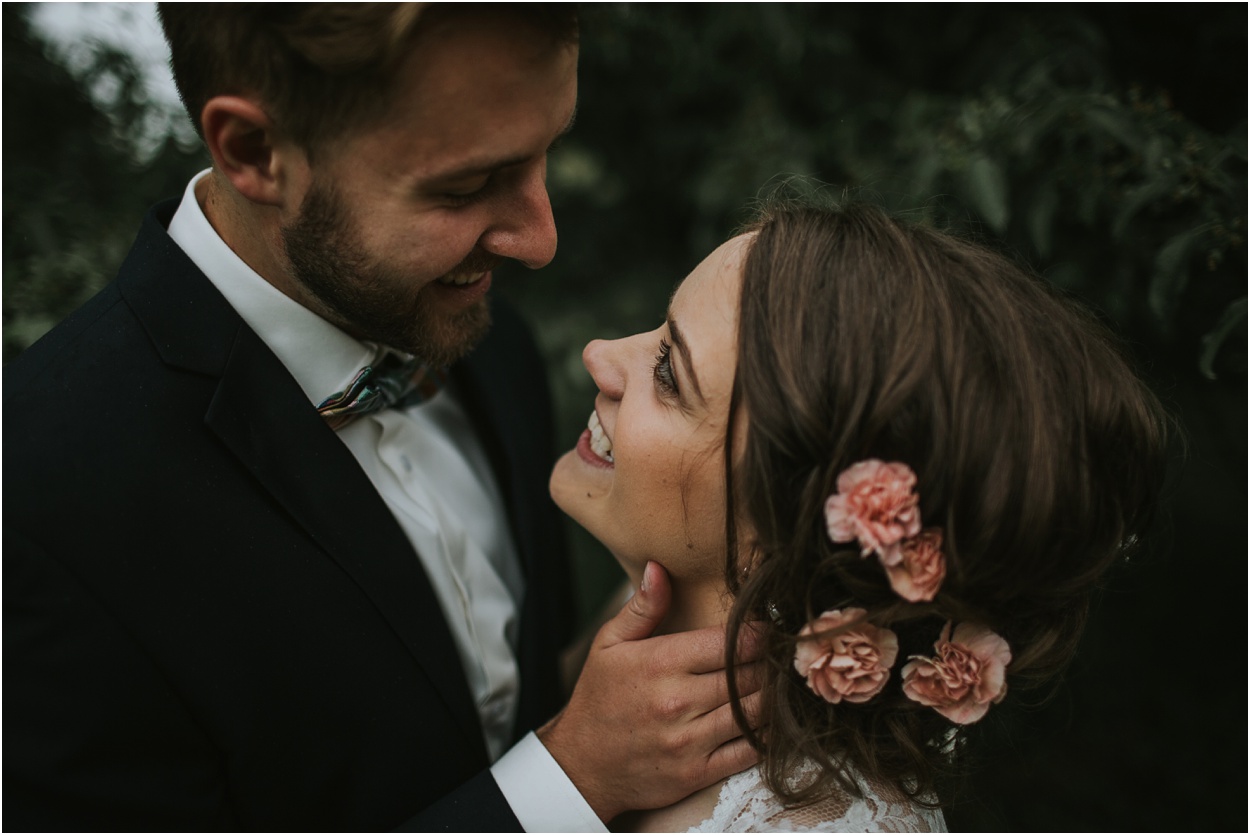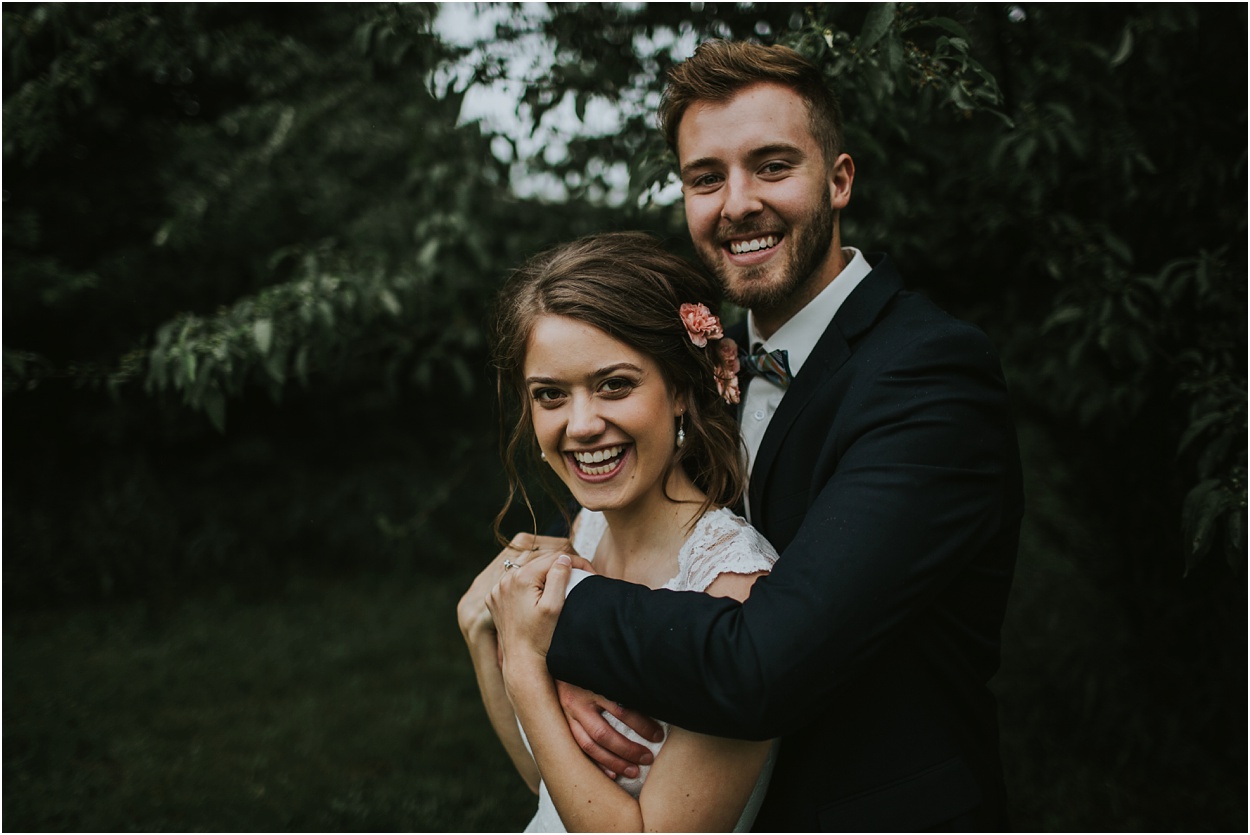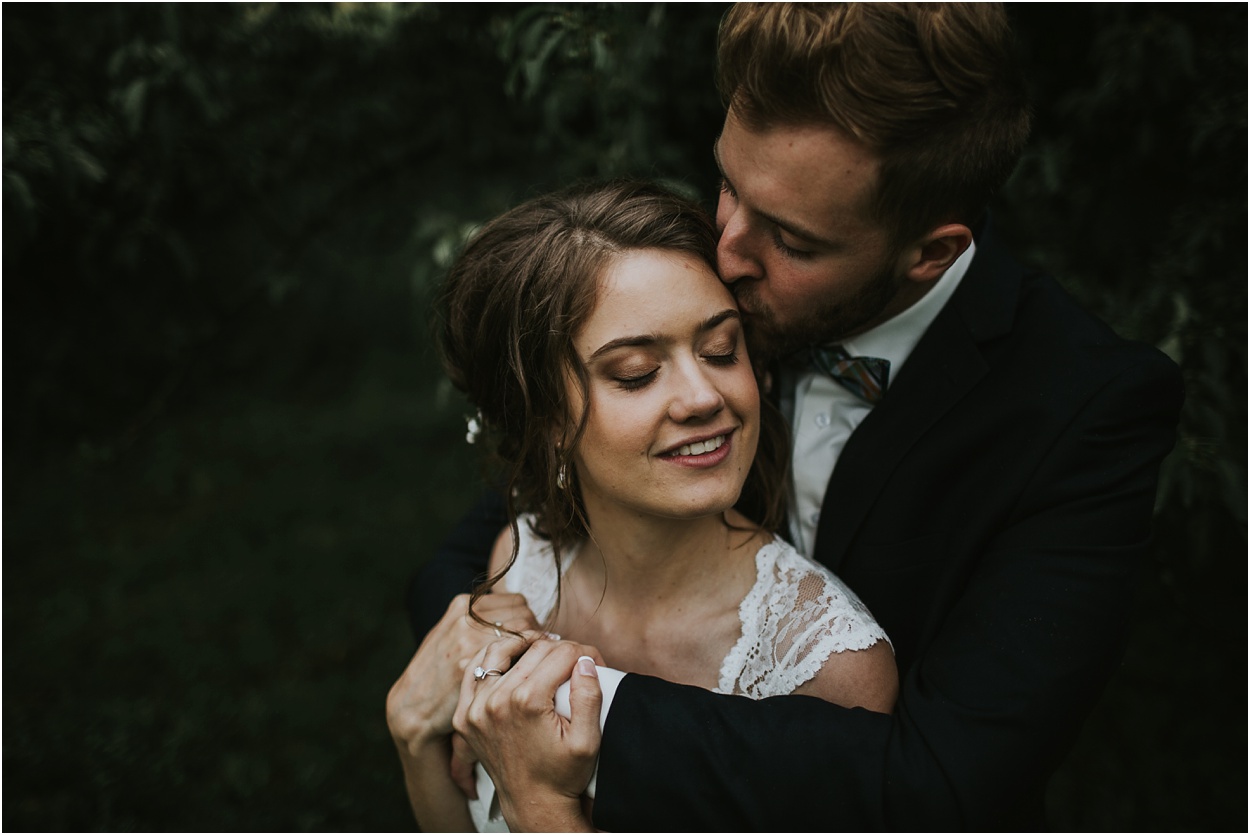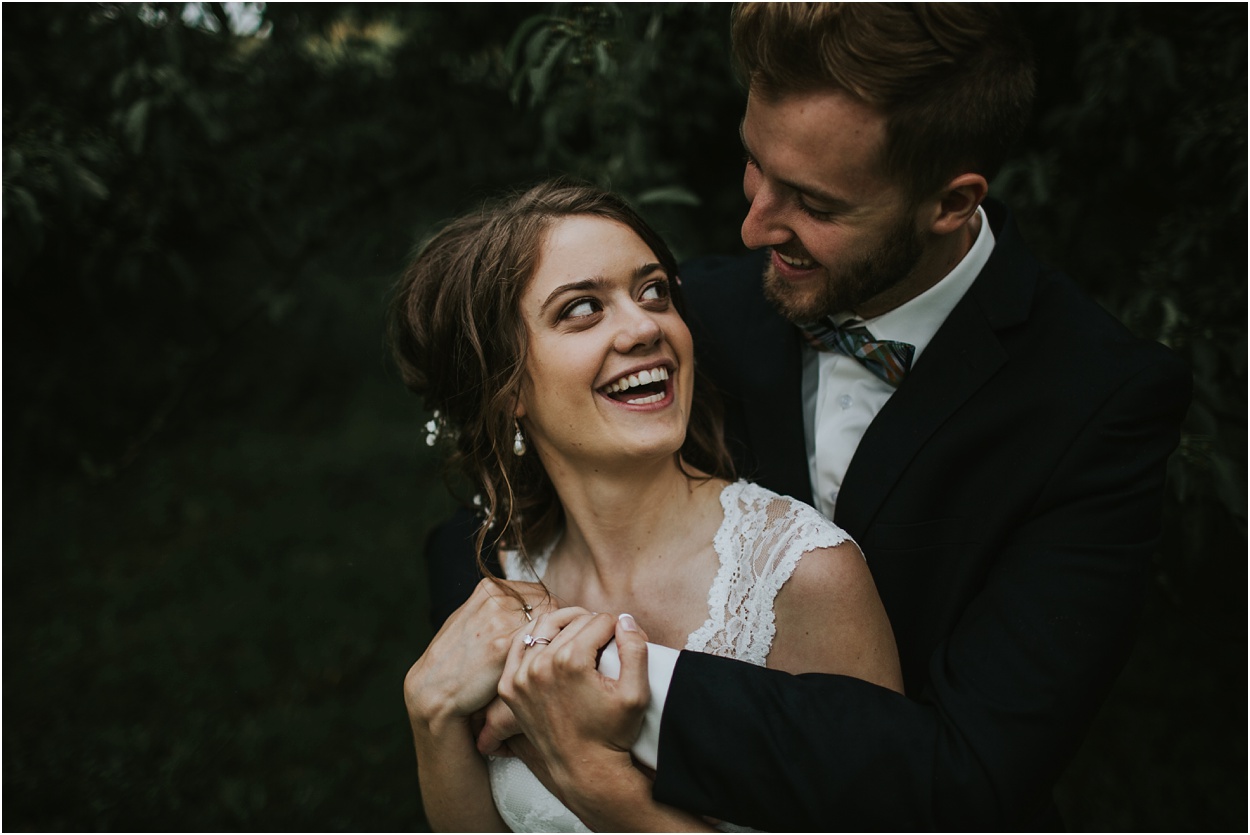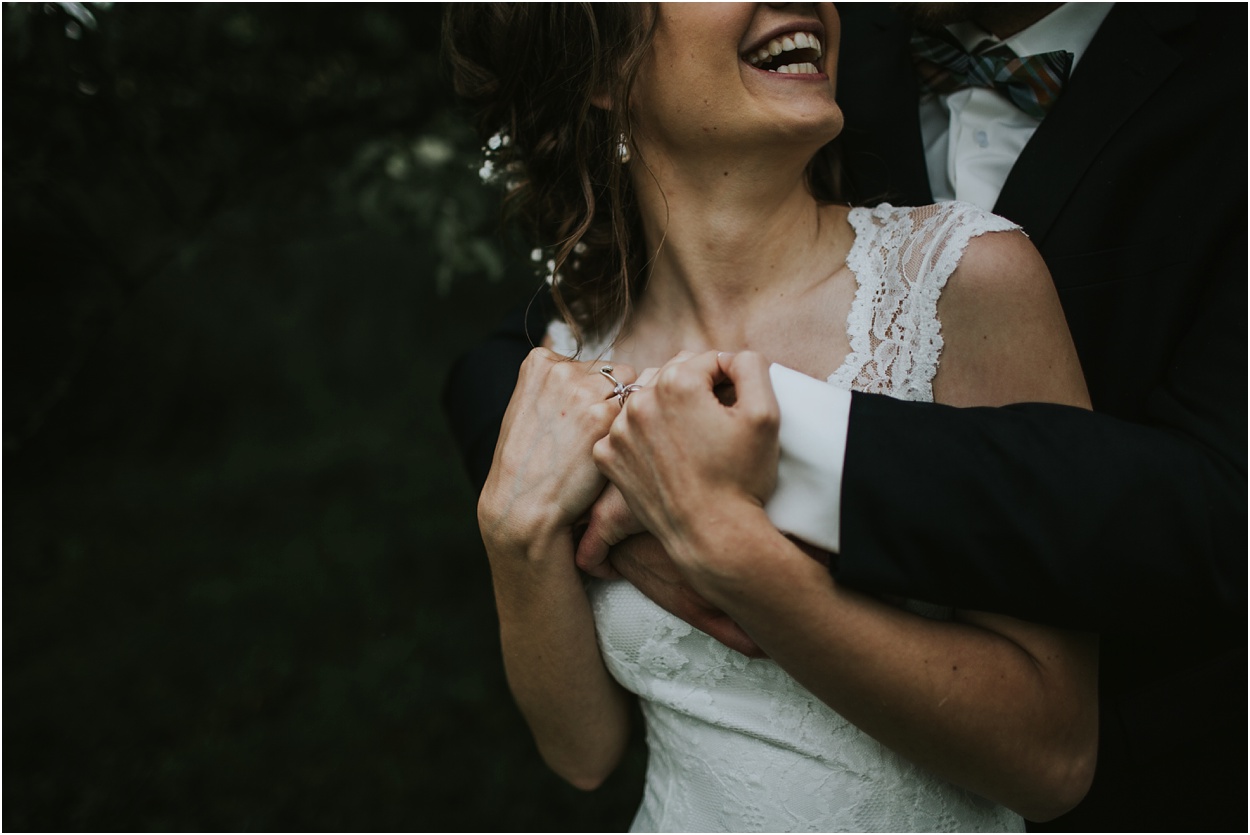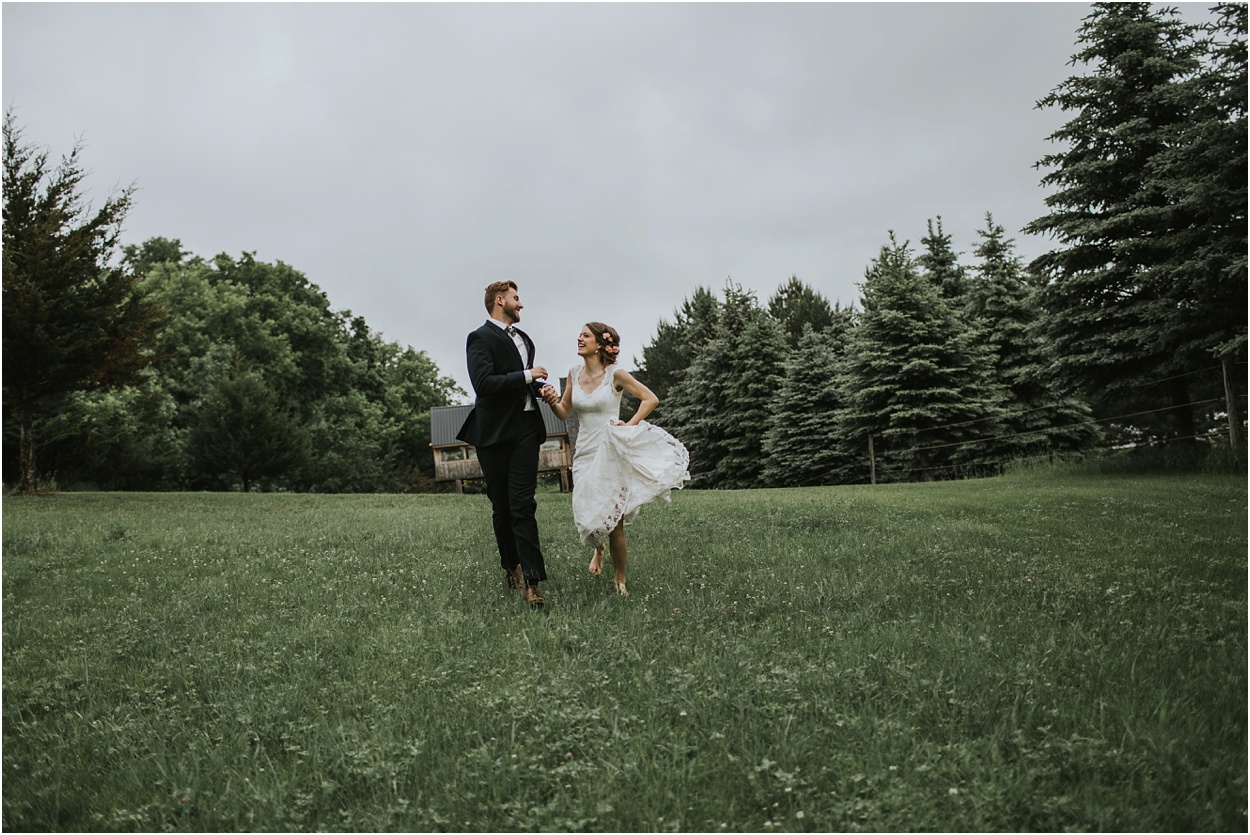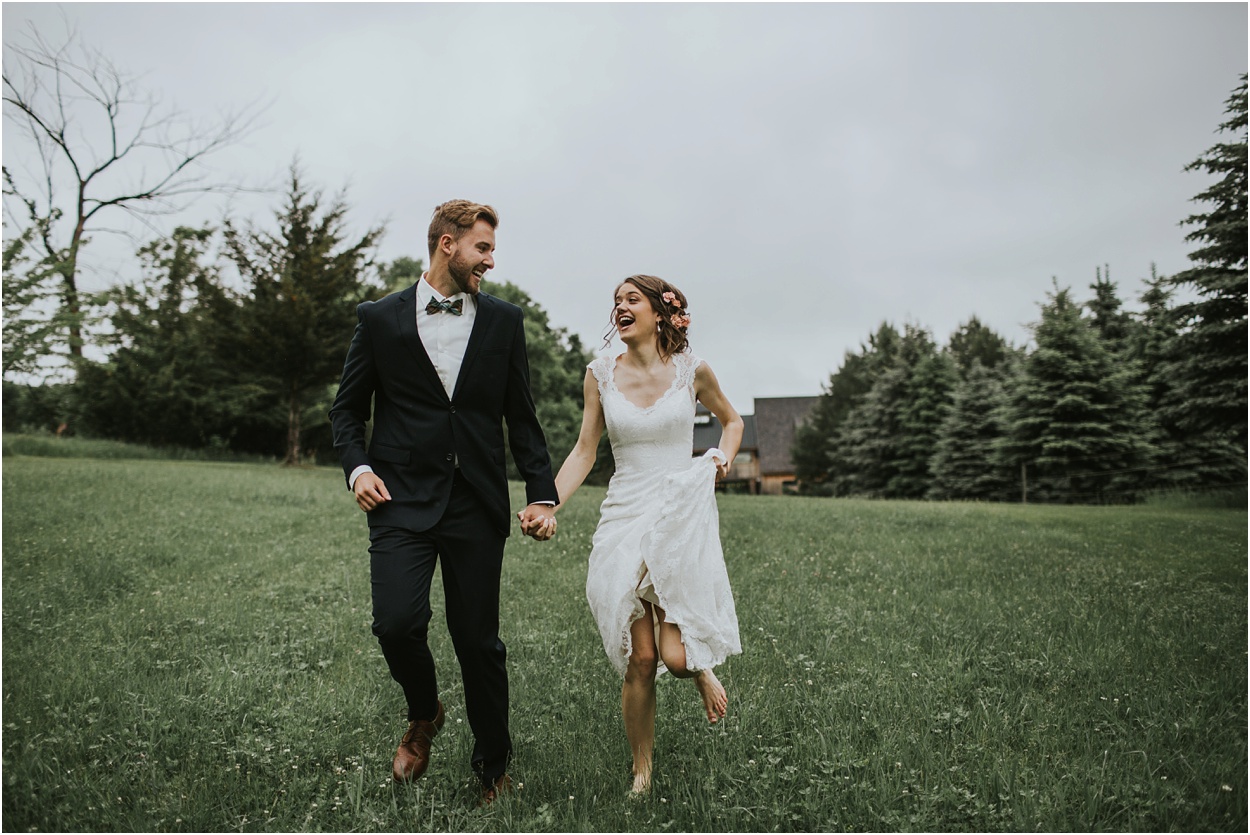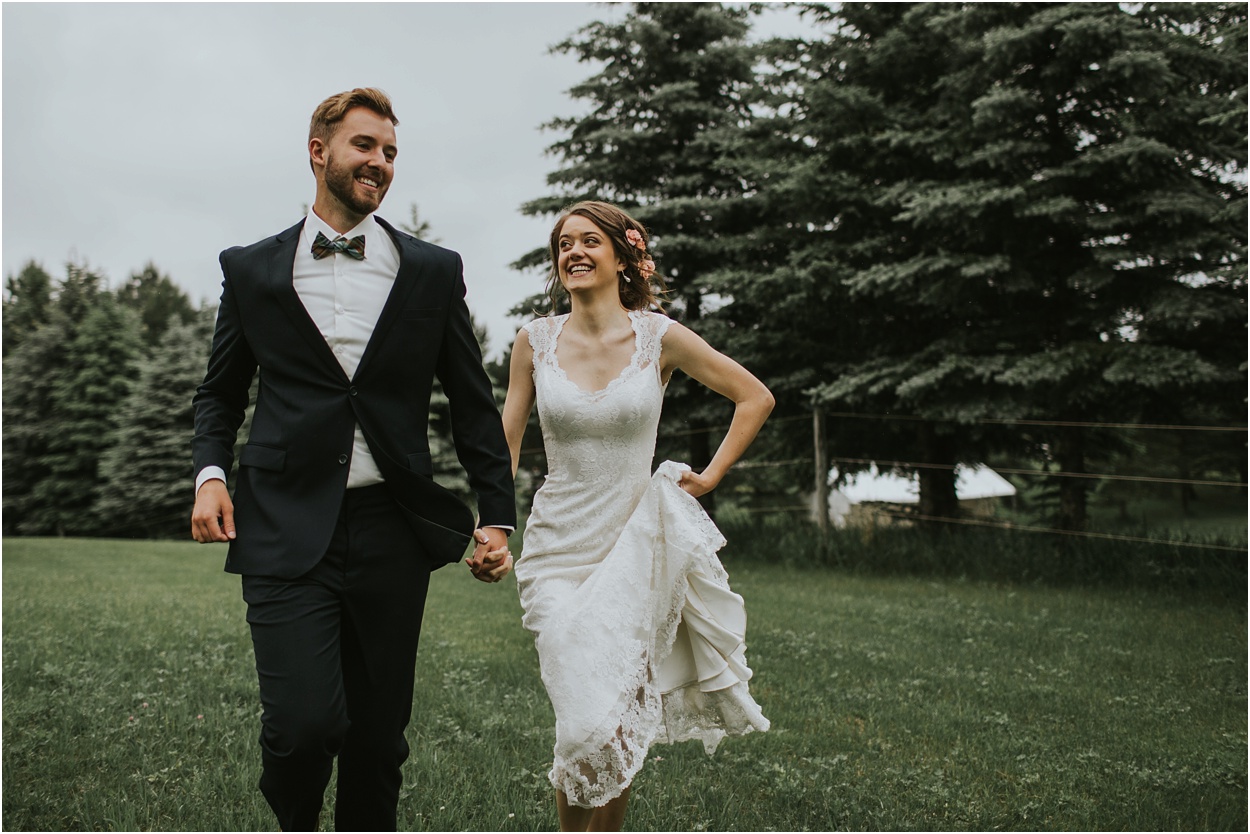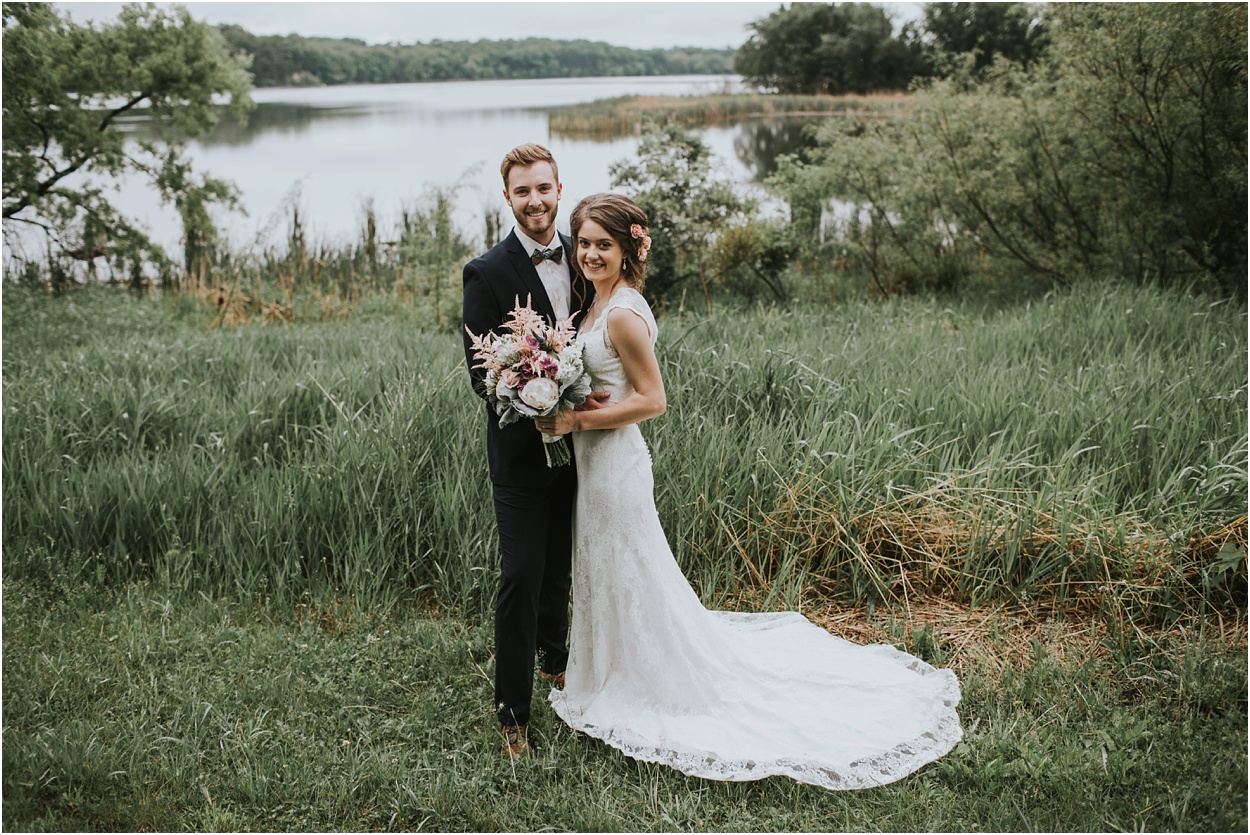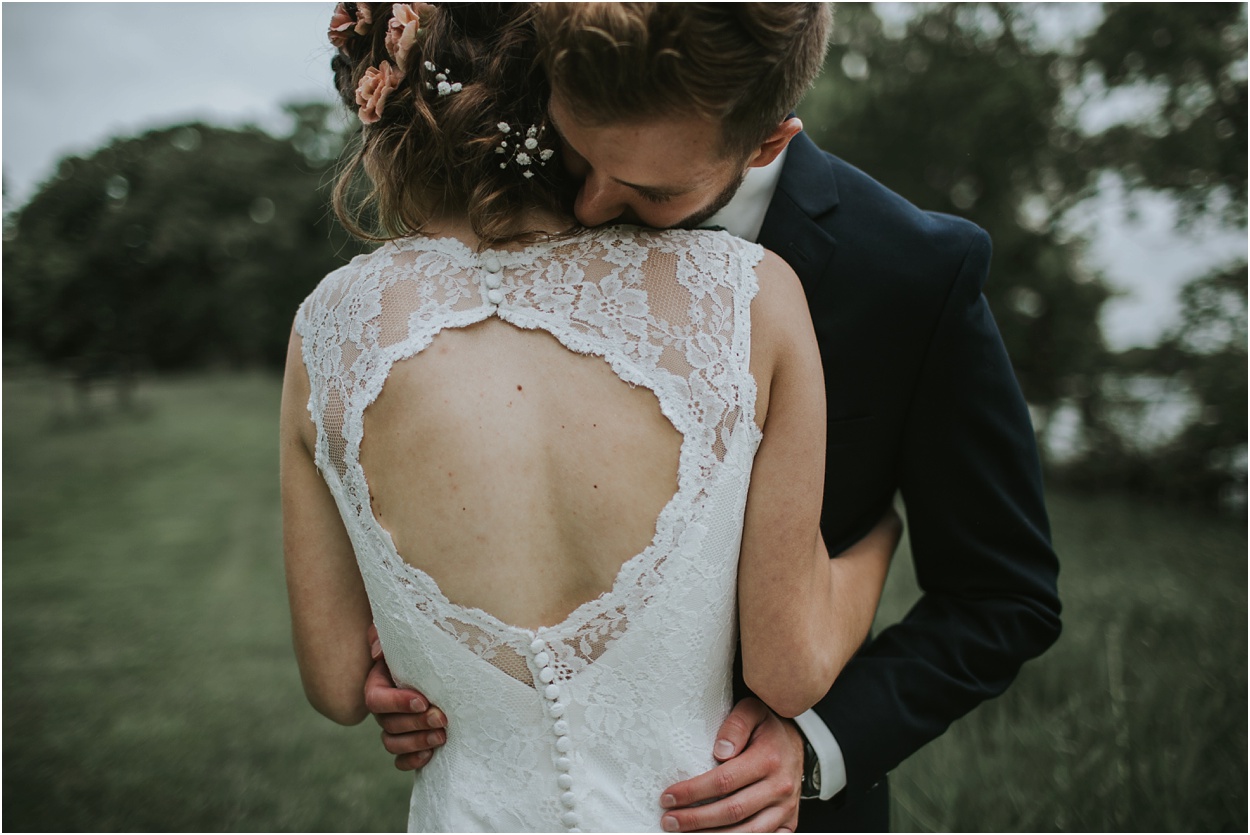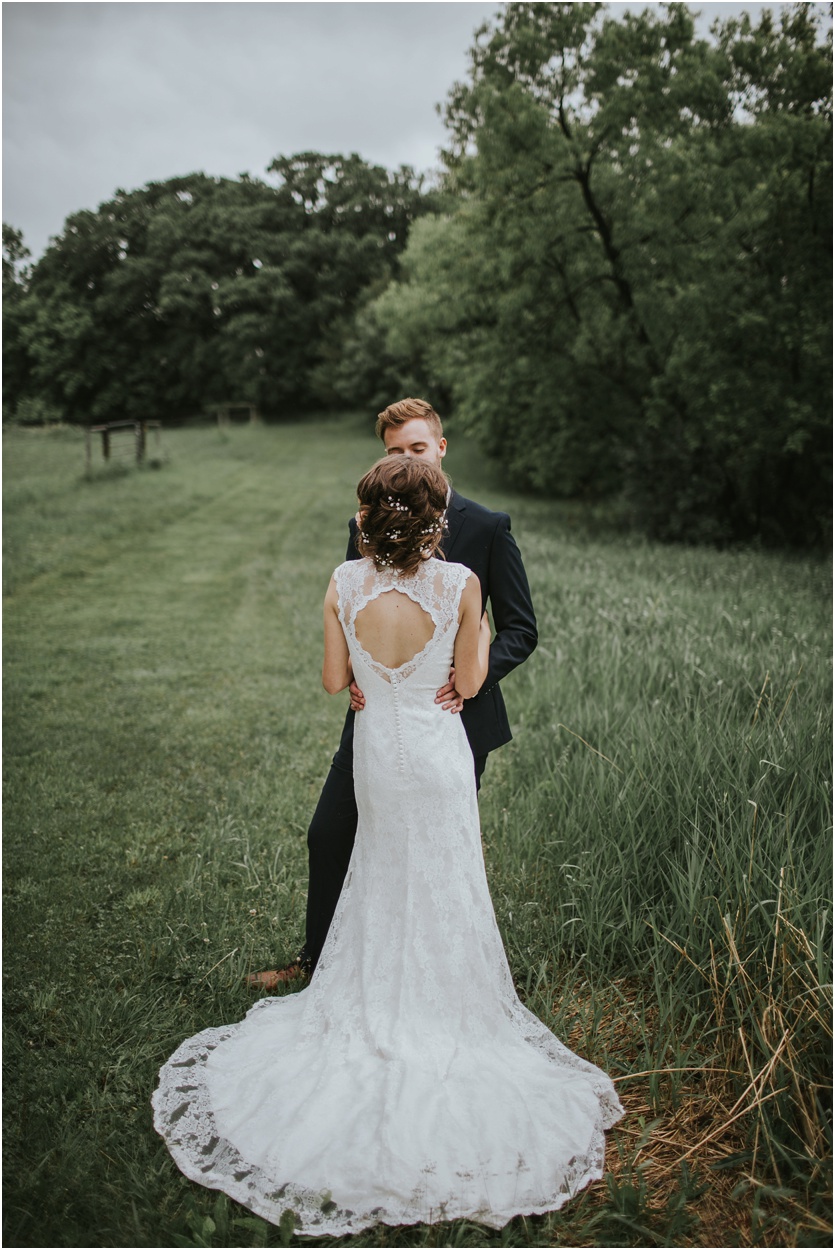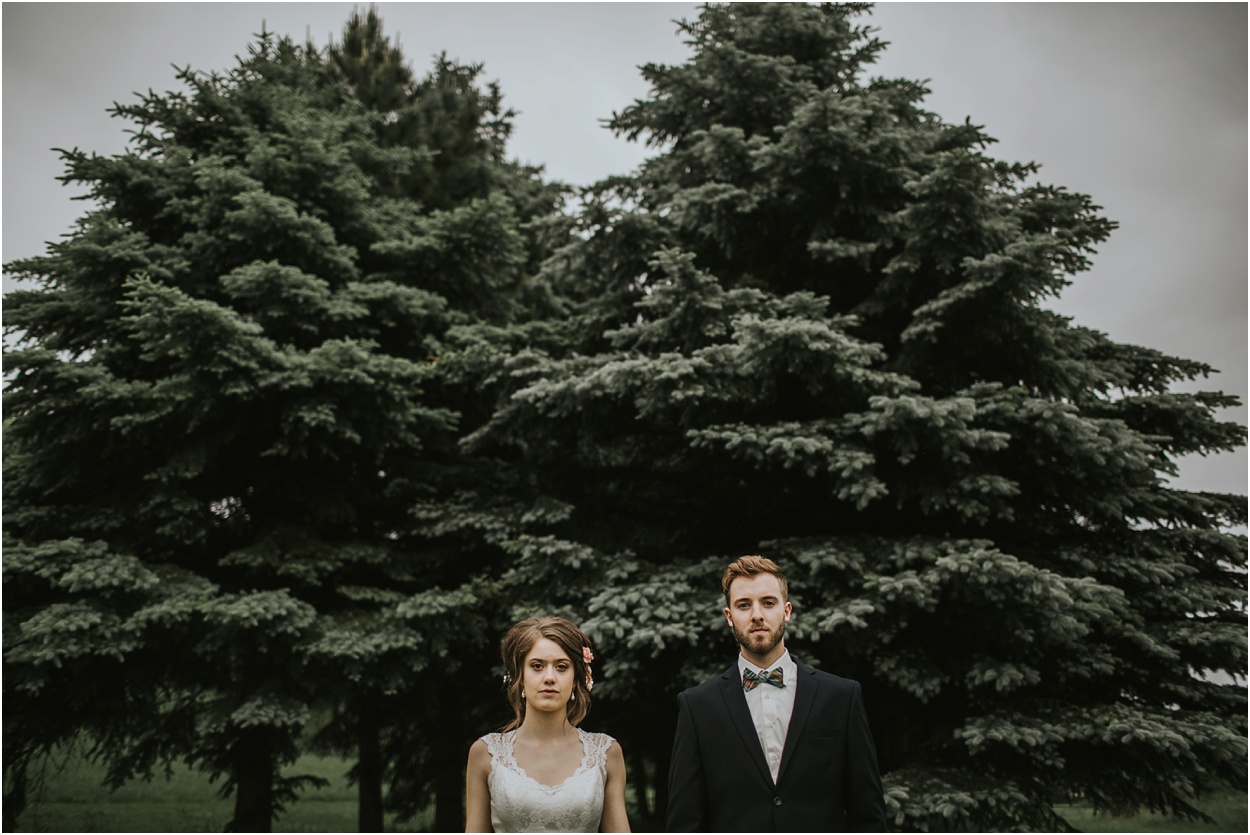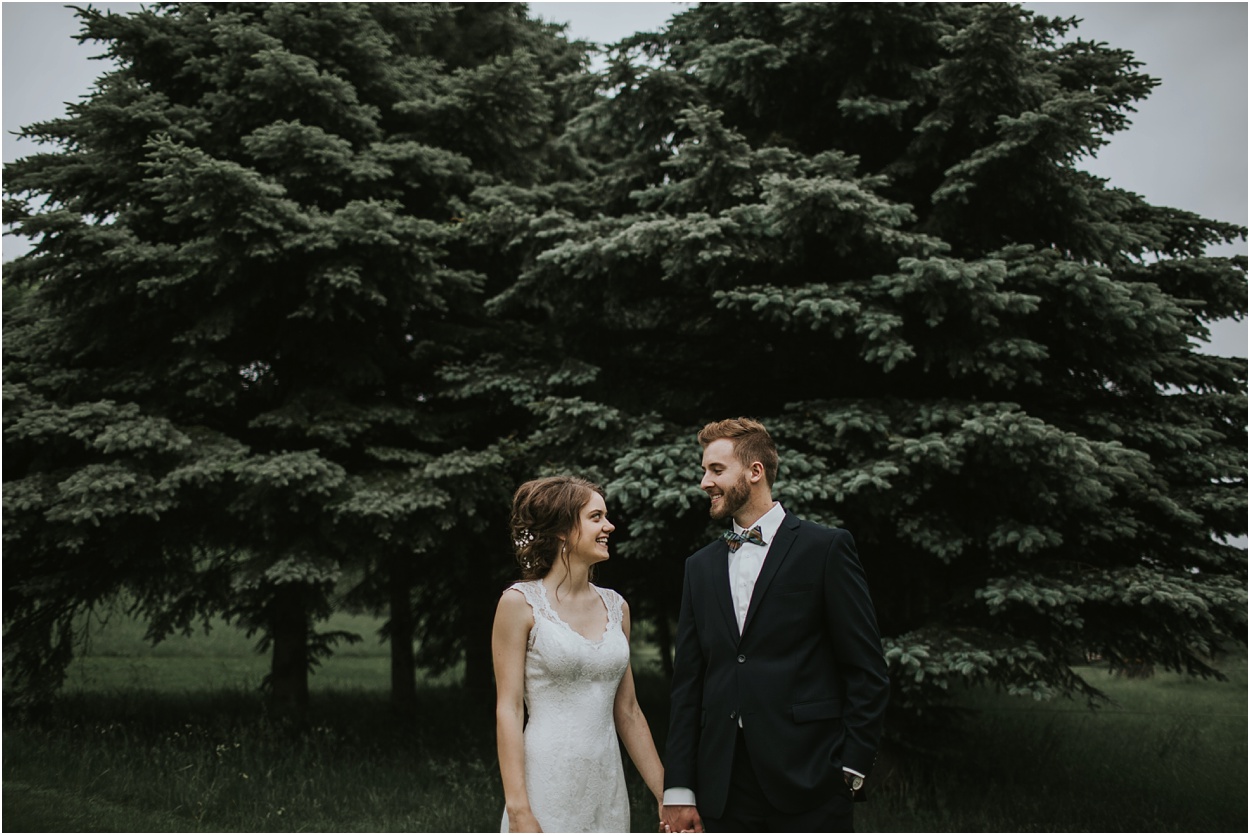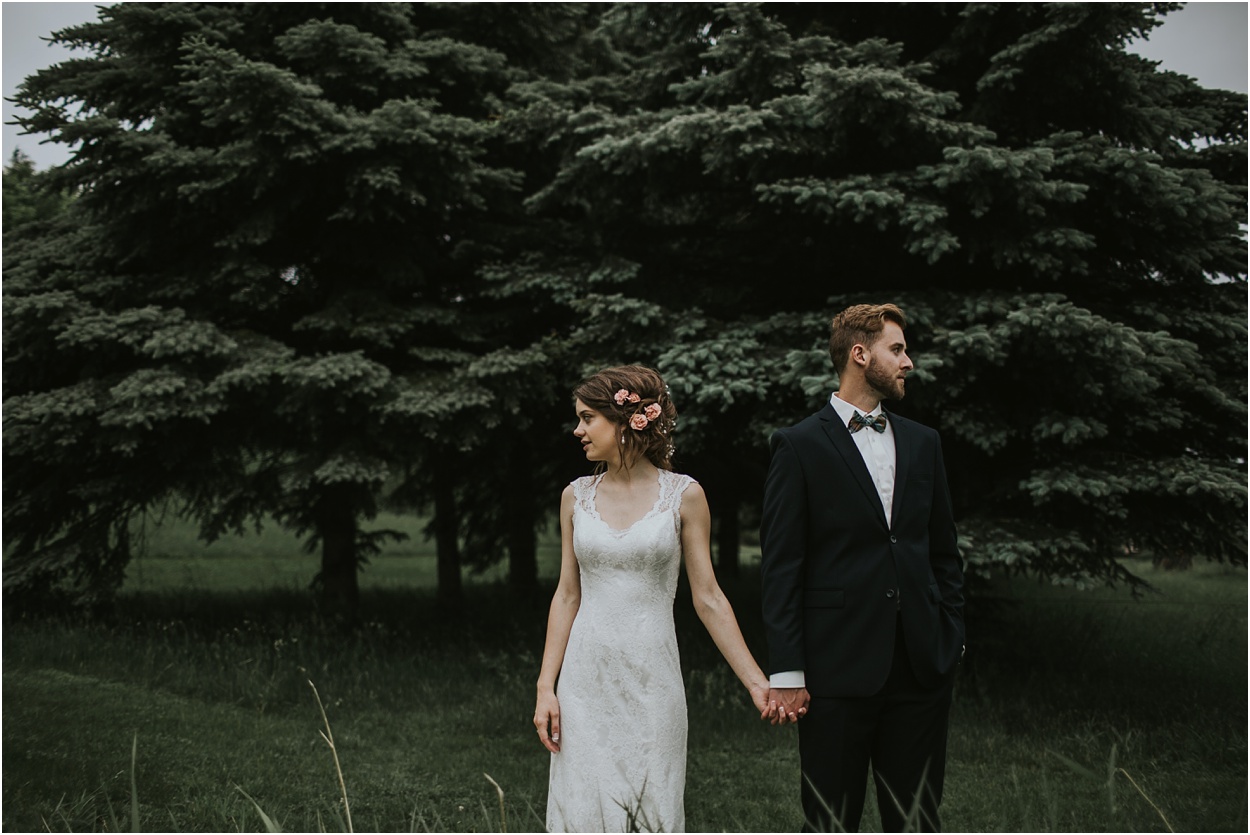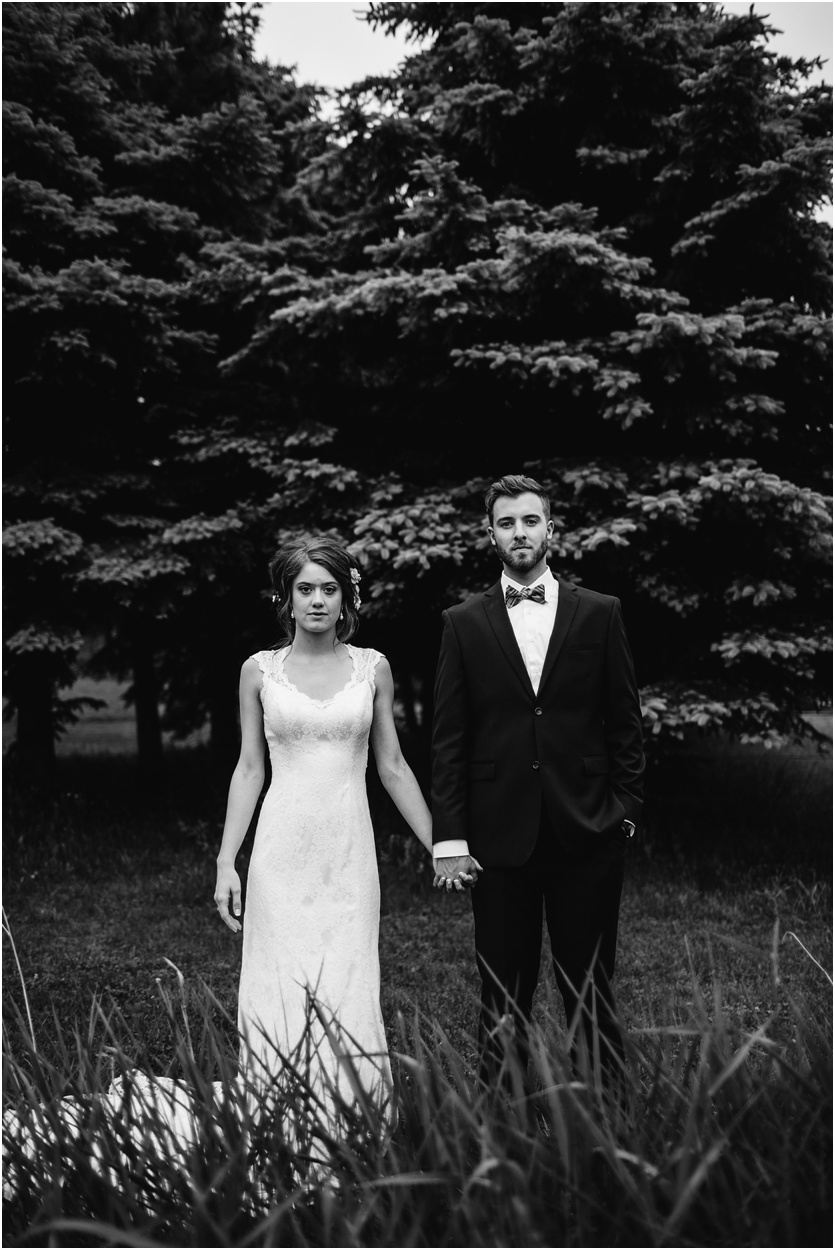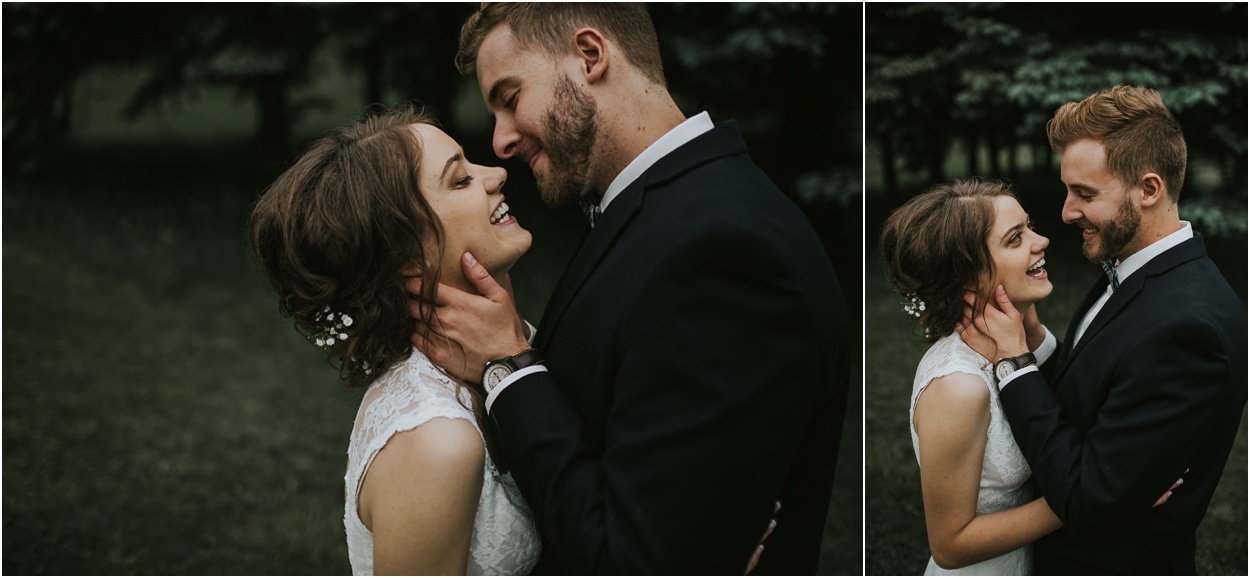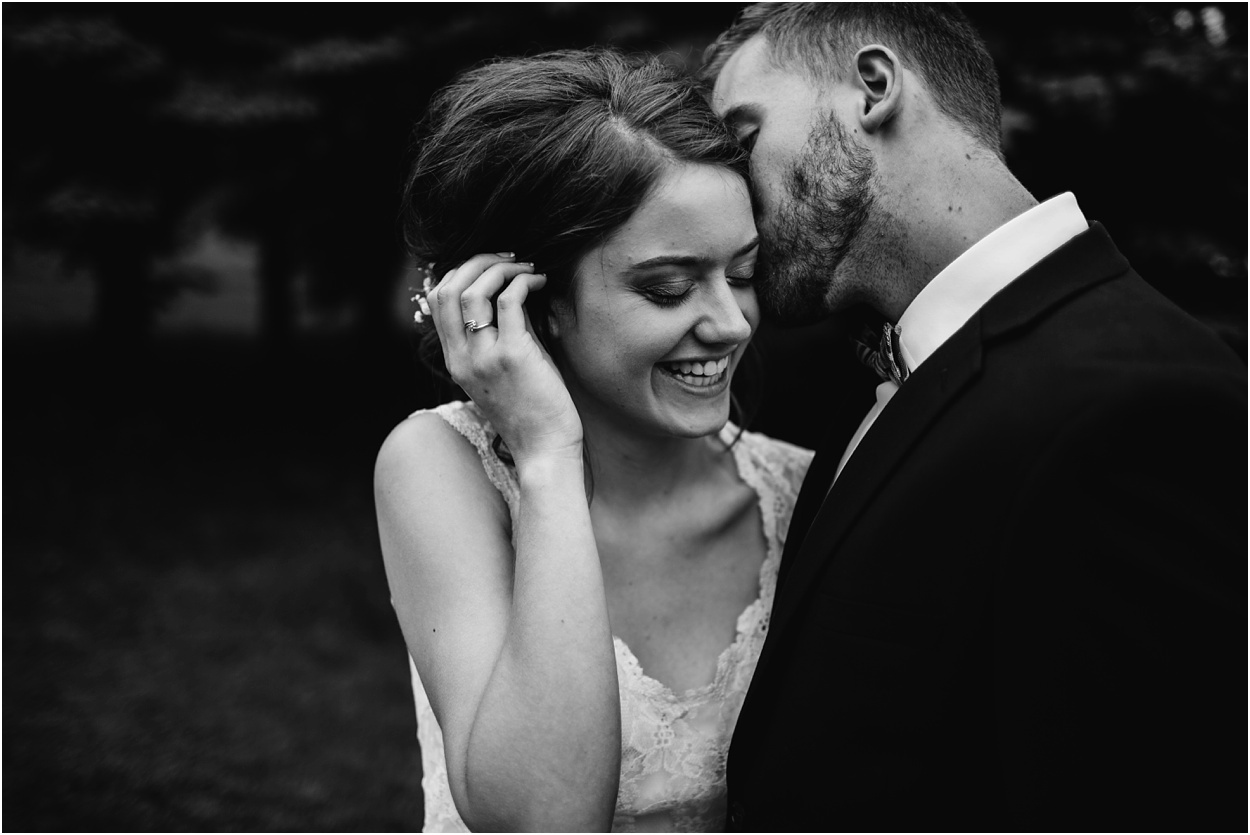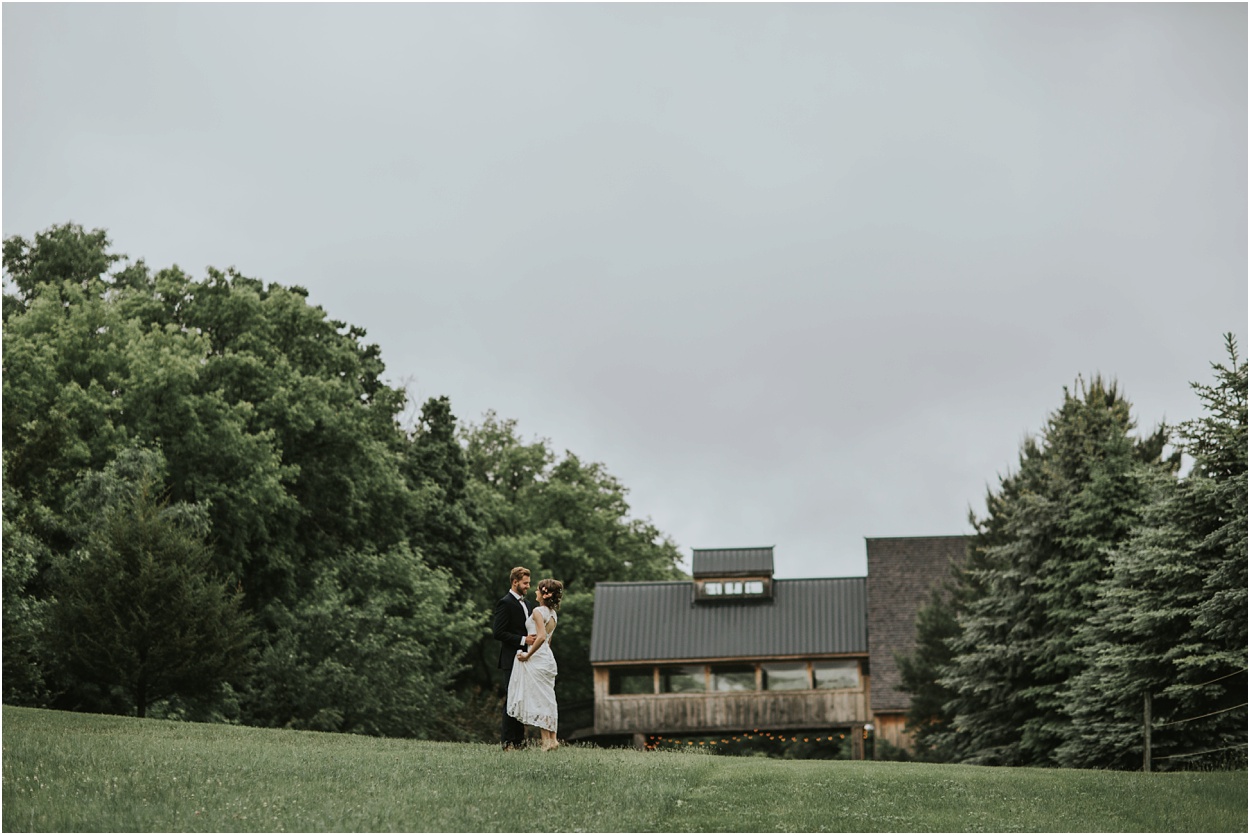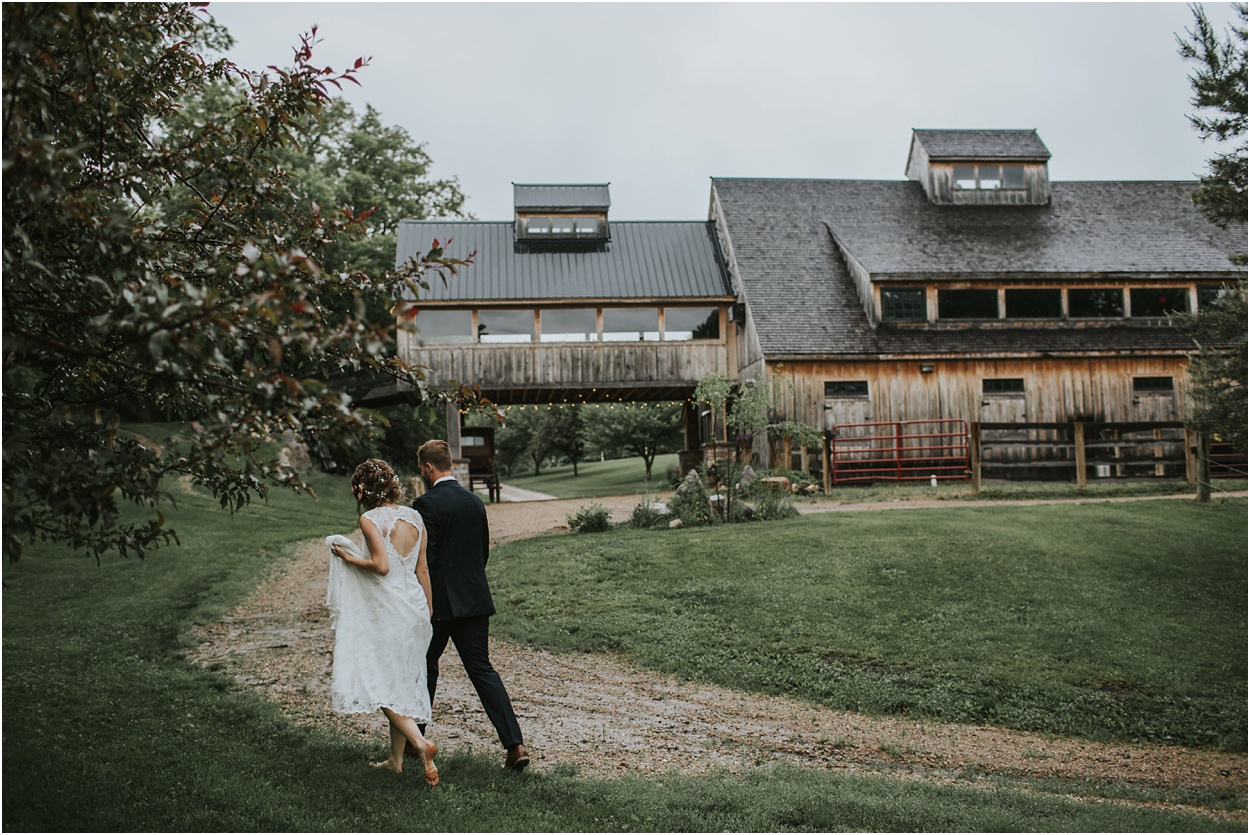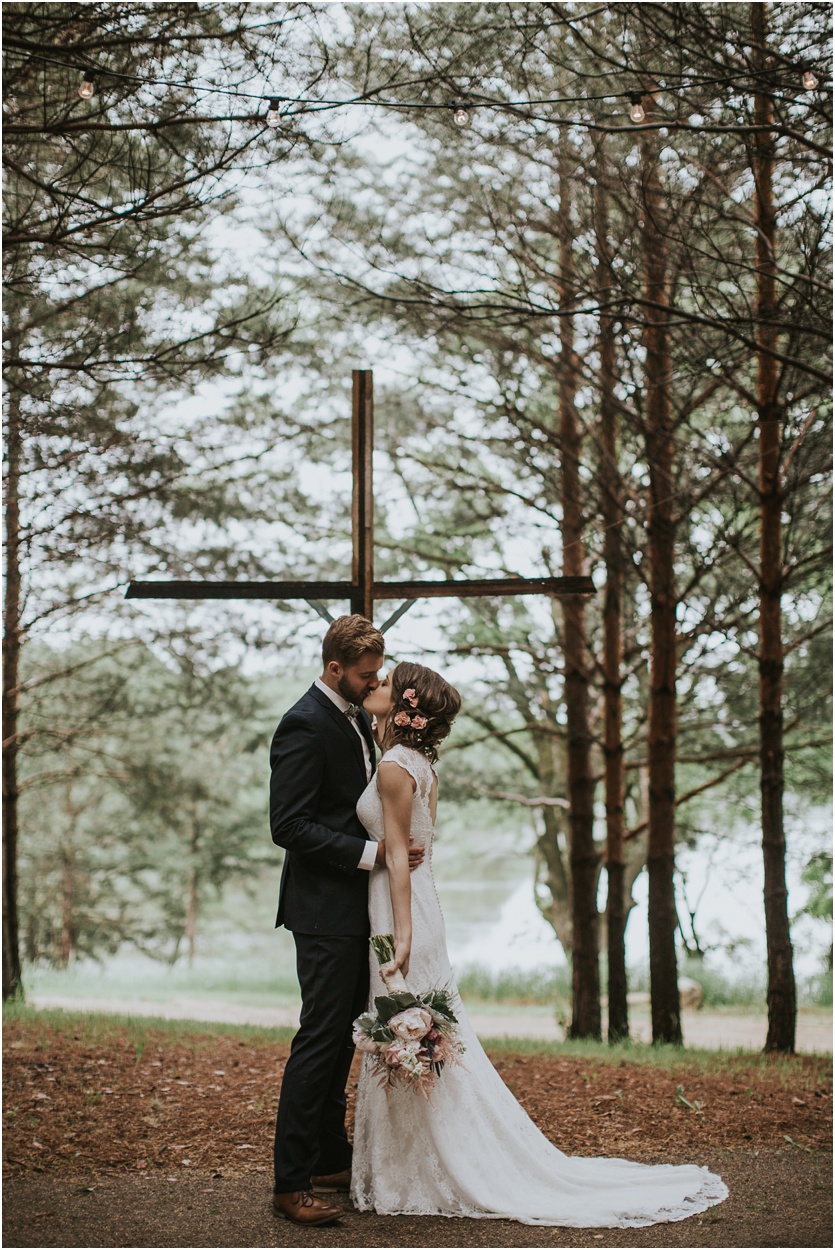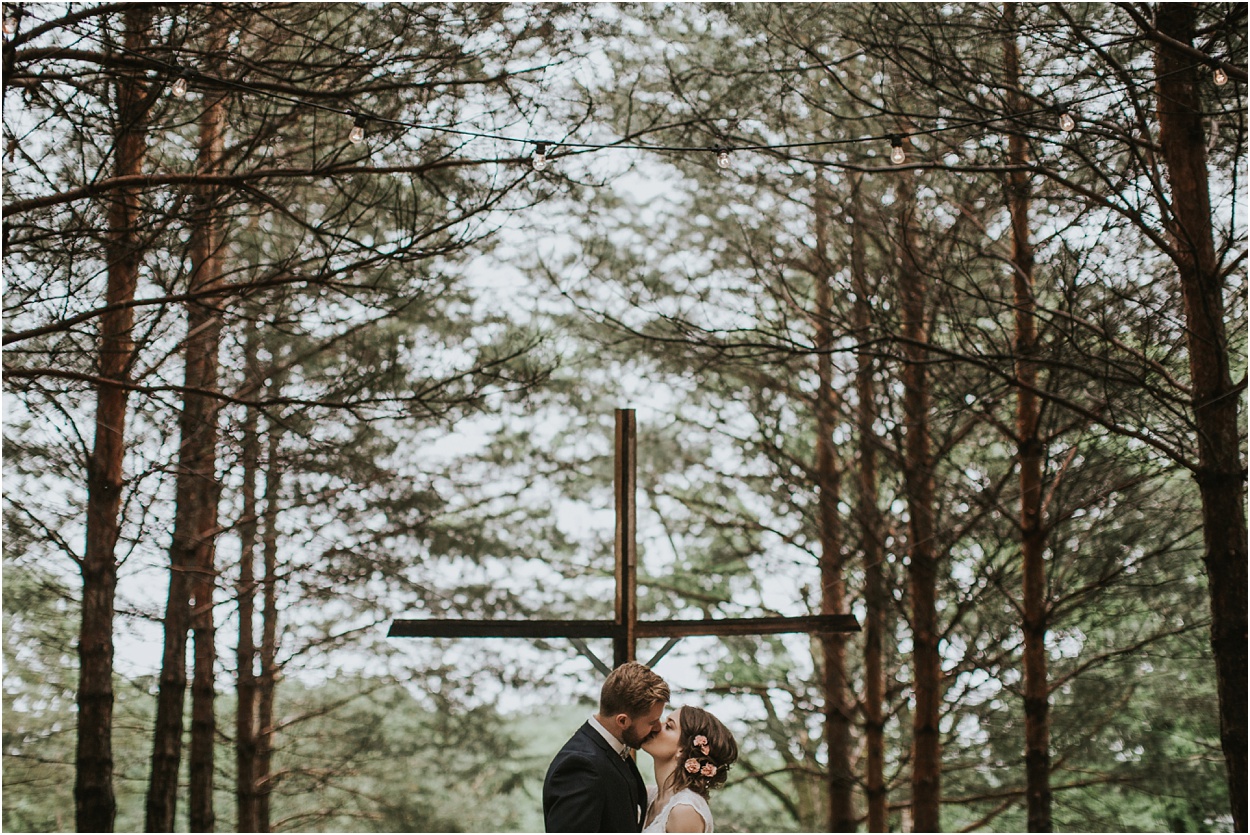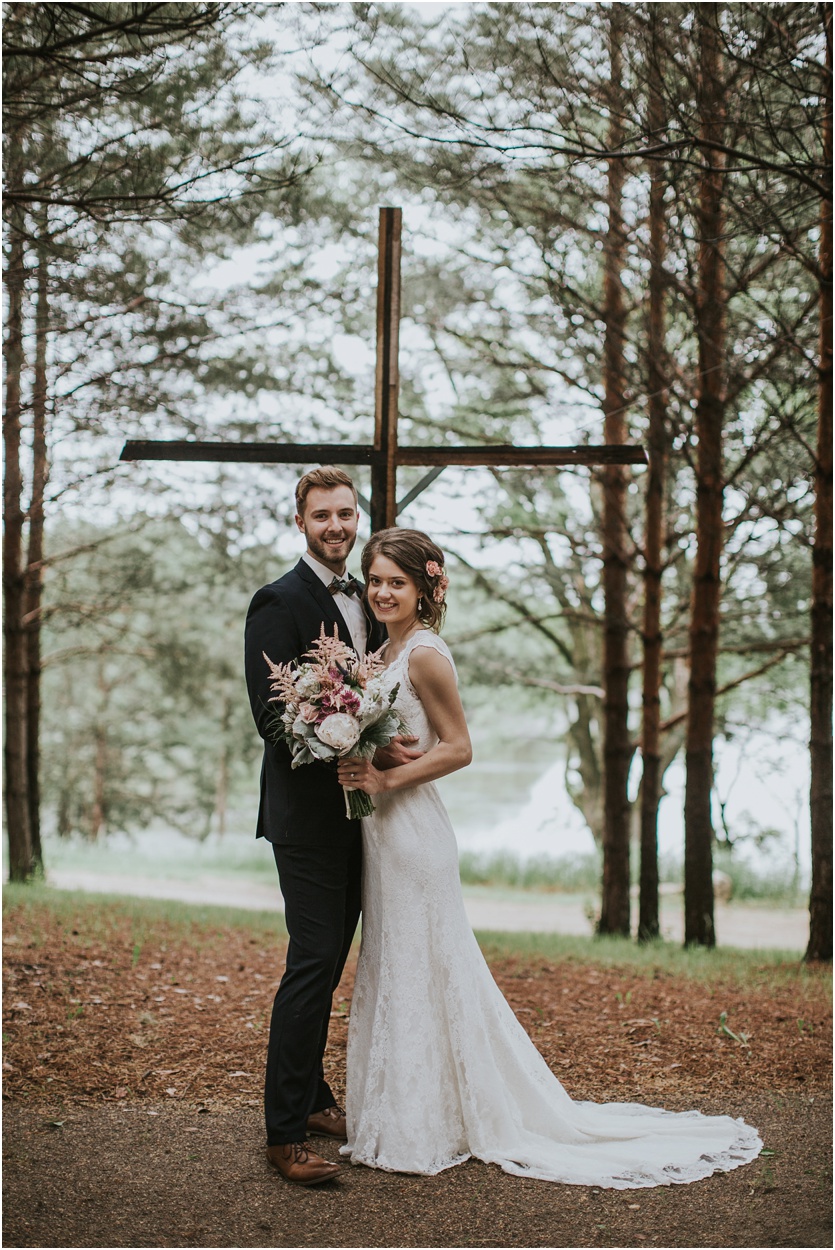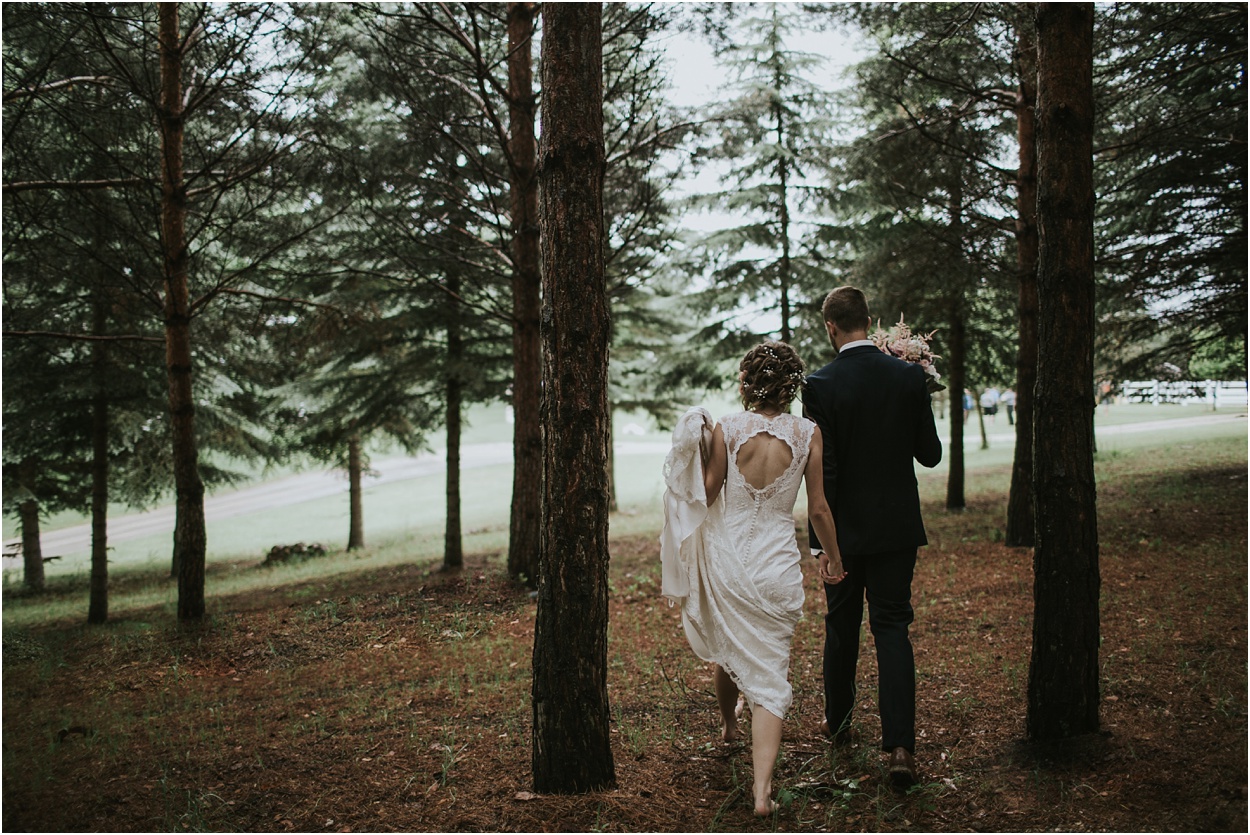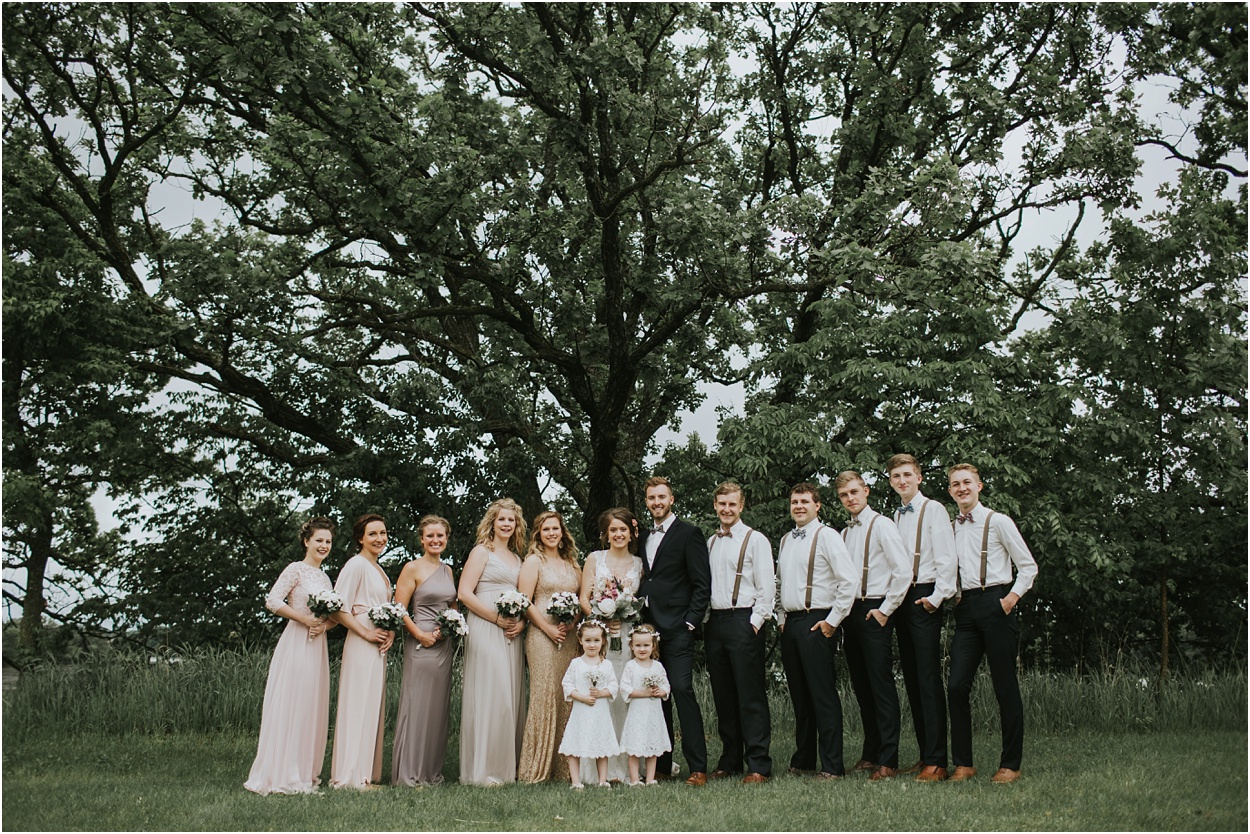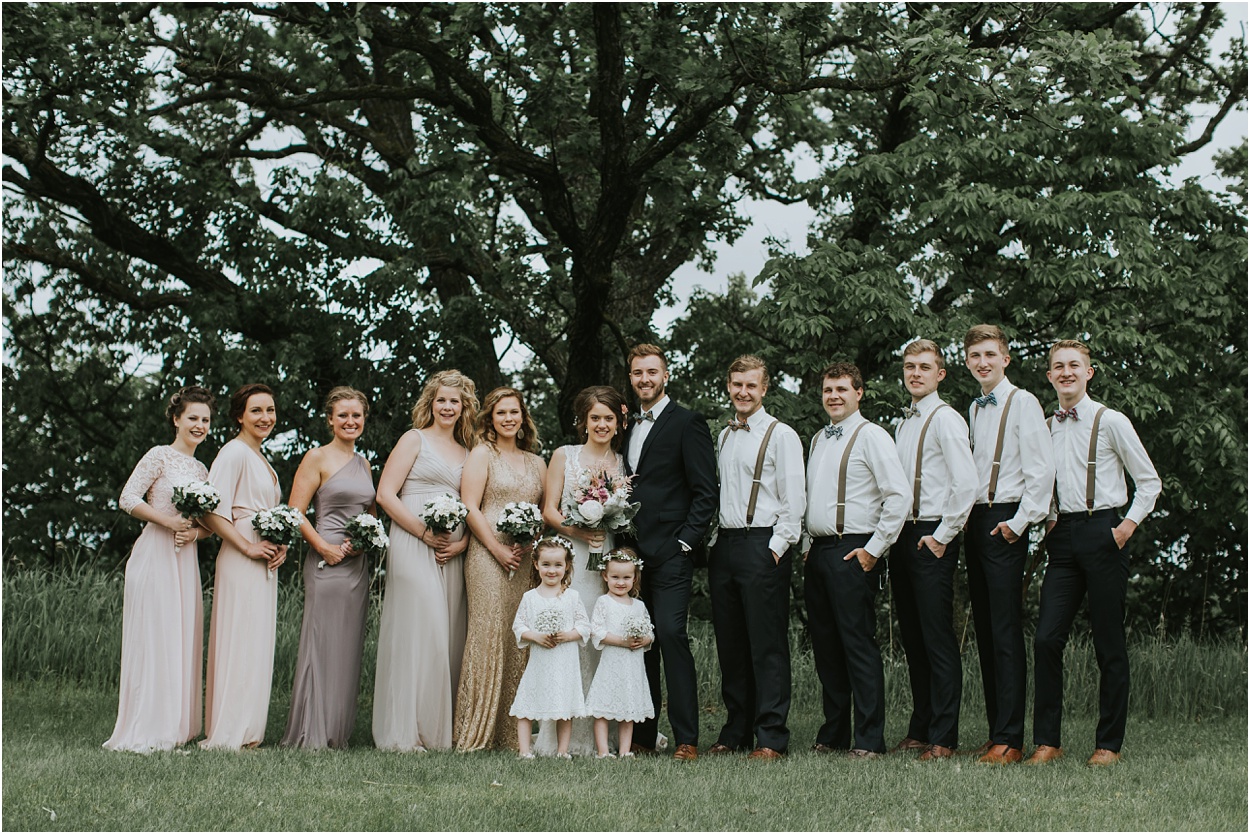 There was never a dull moment with this wedding party!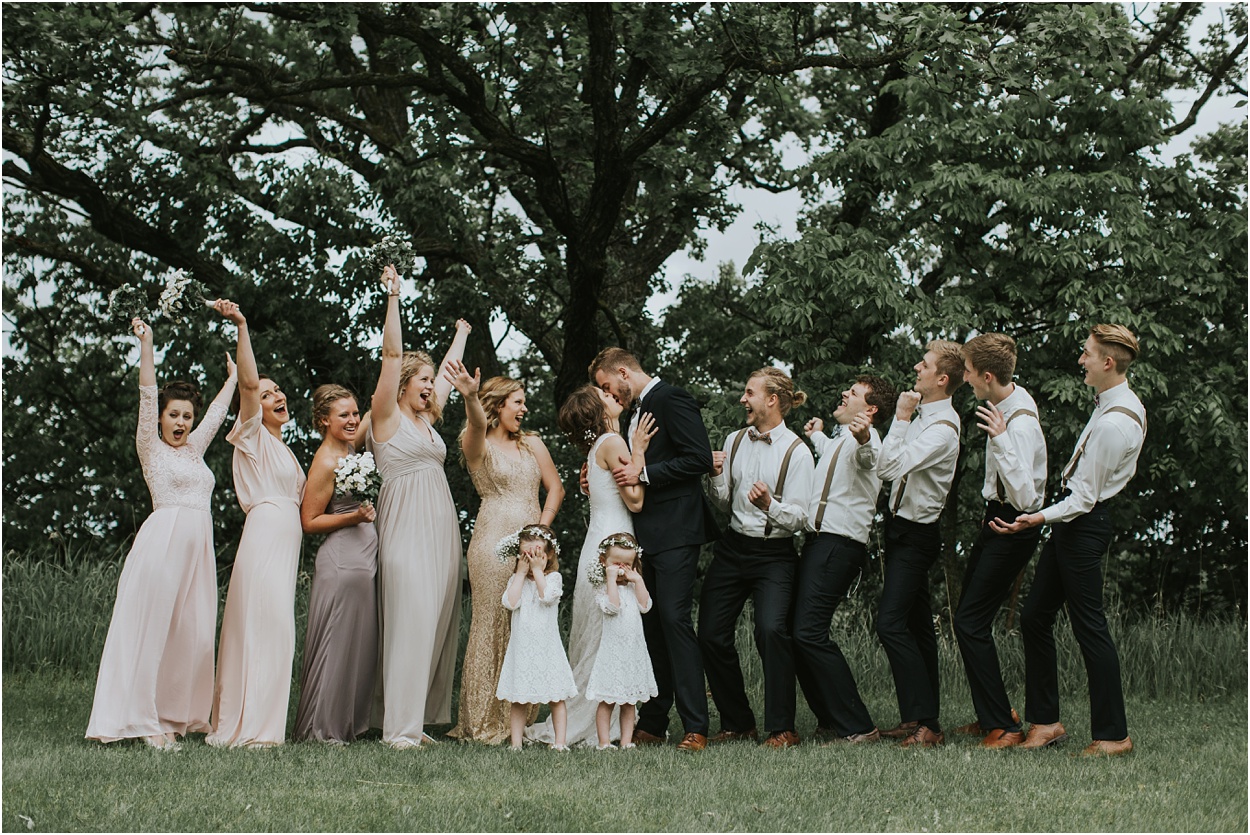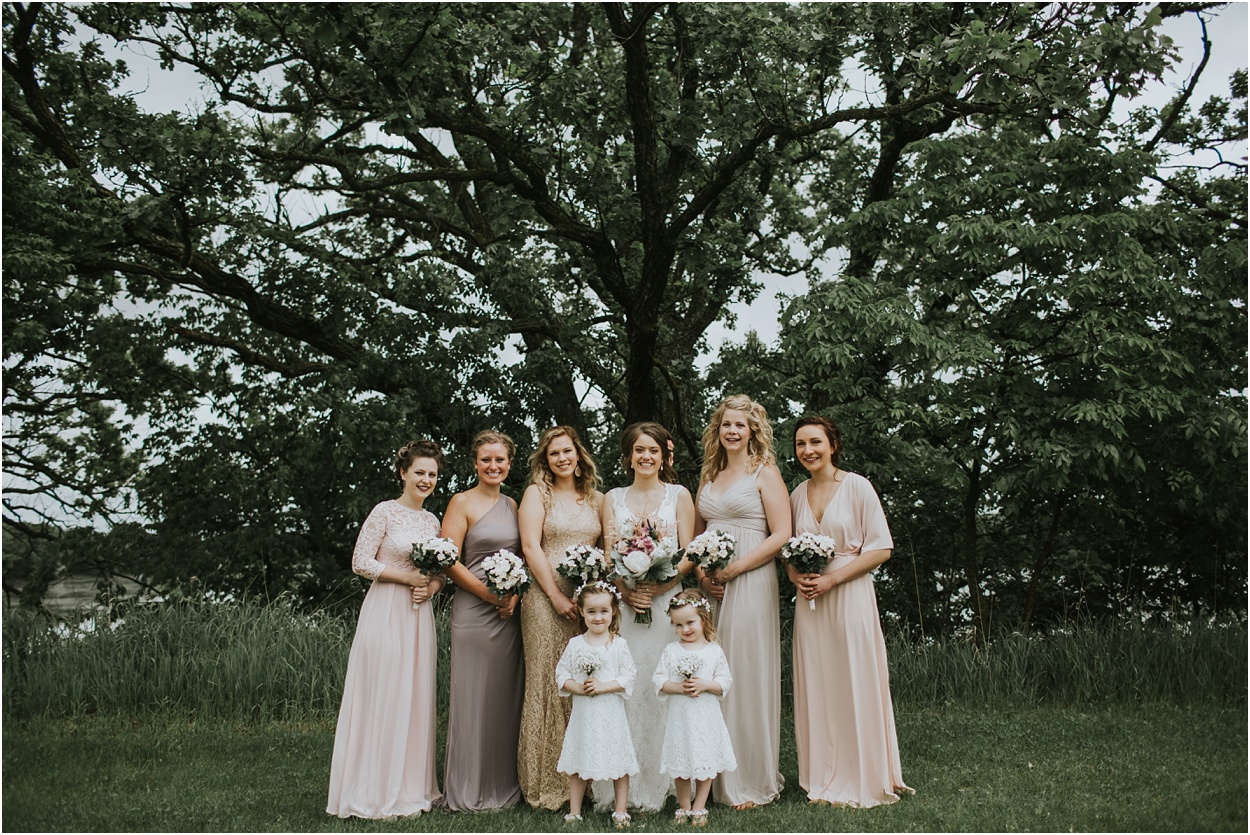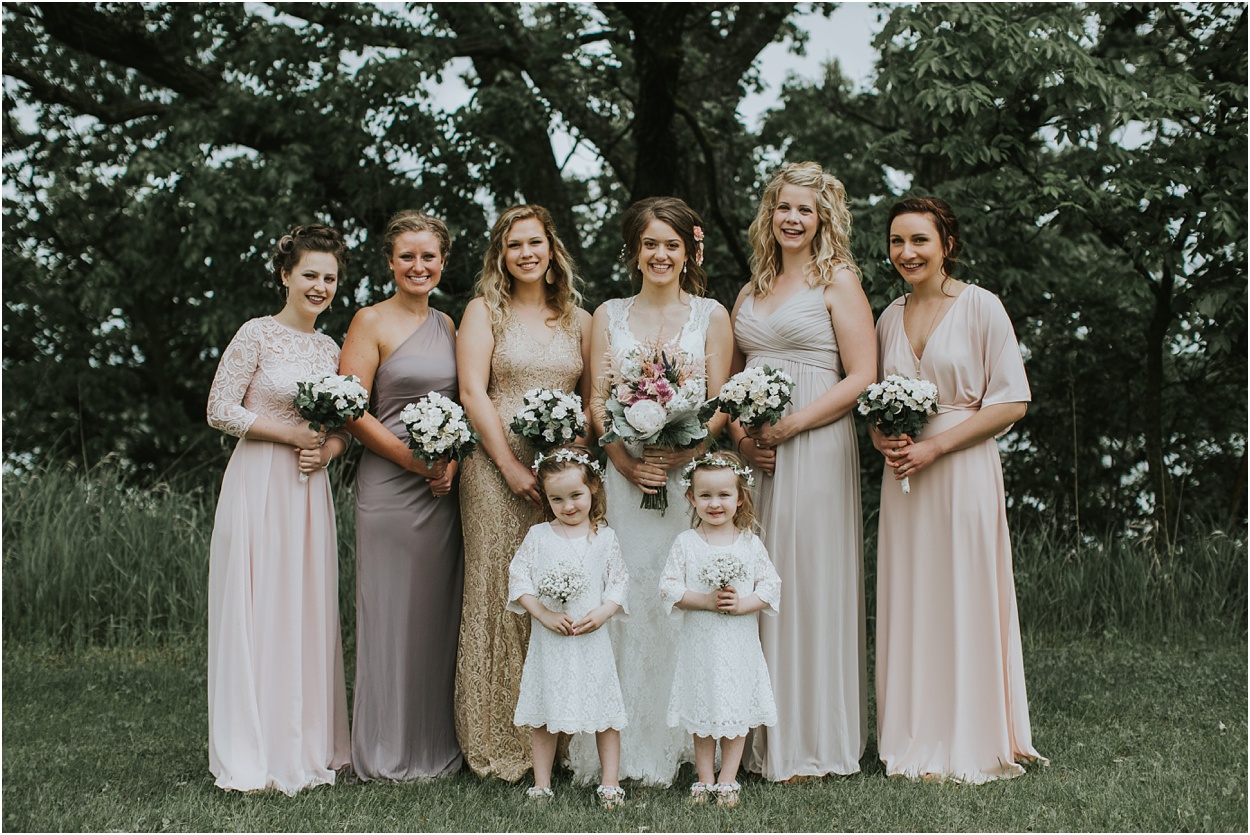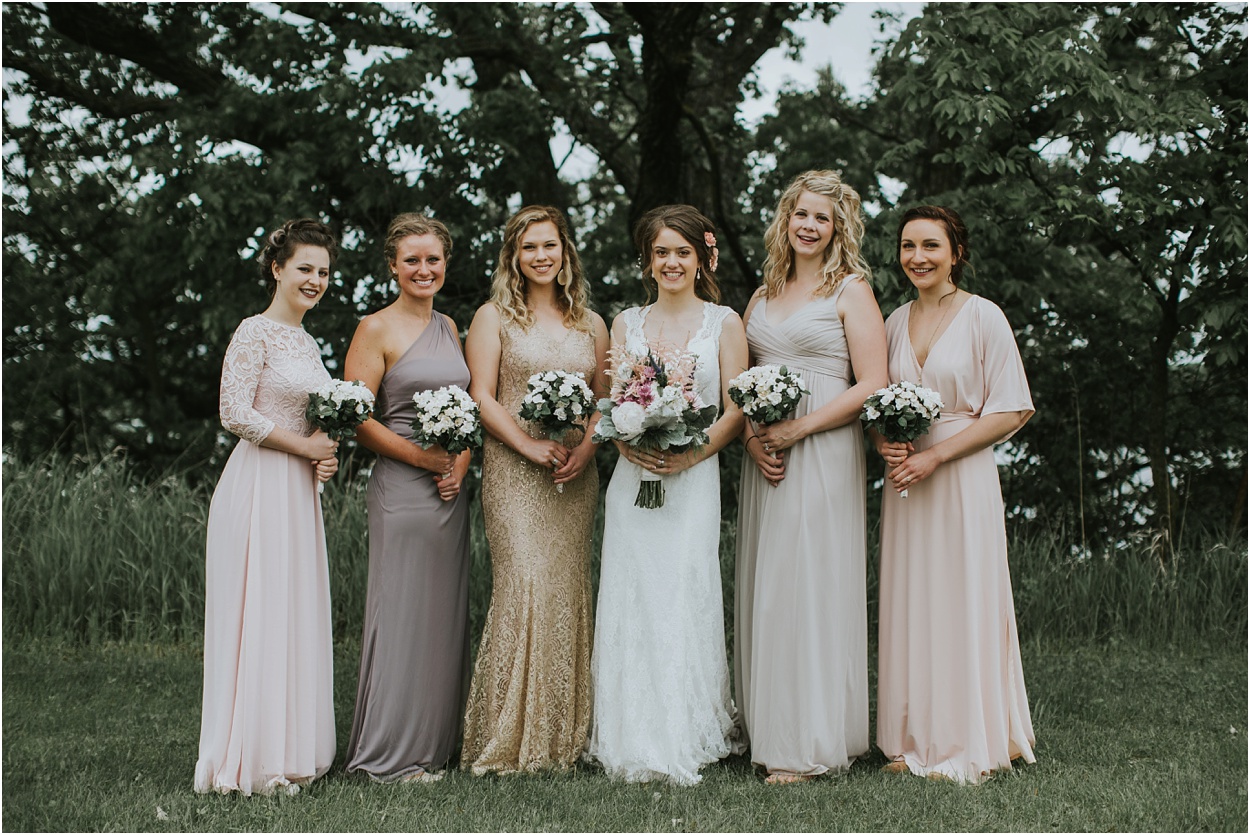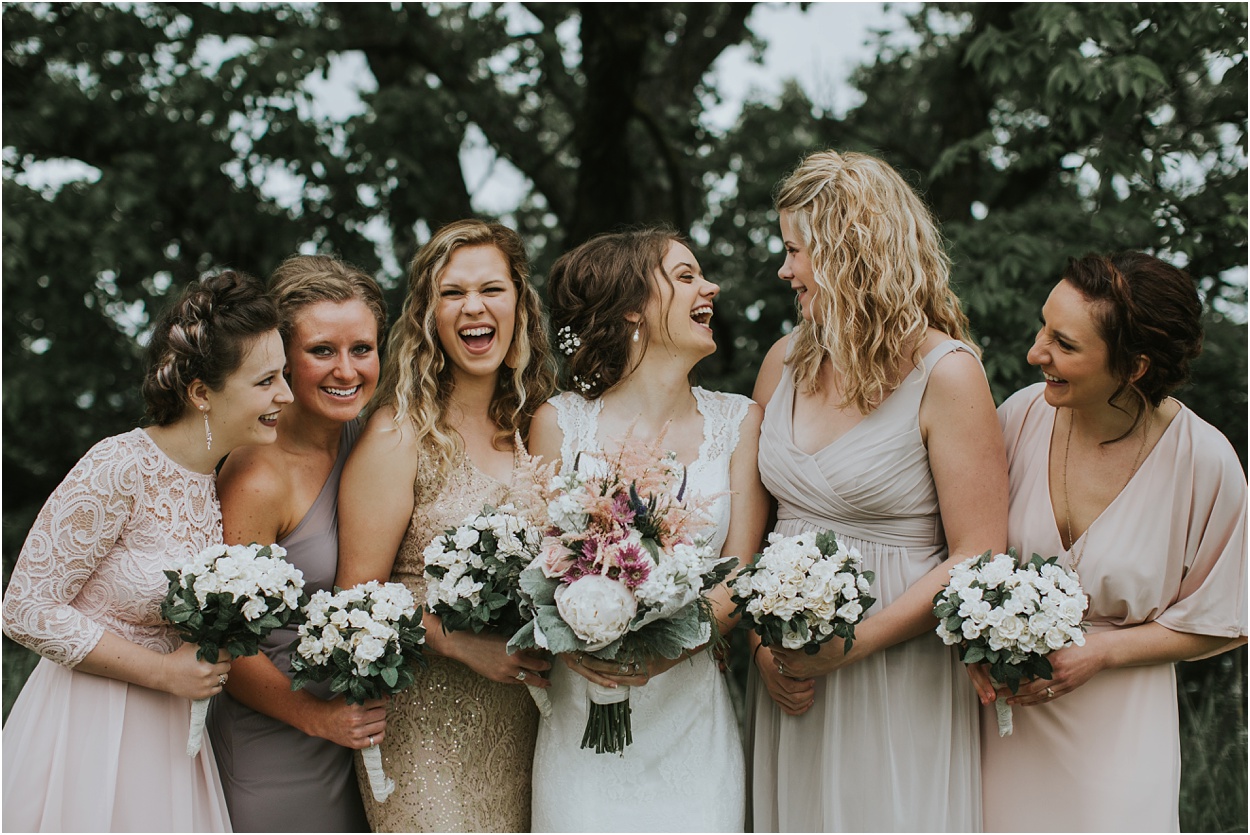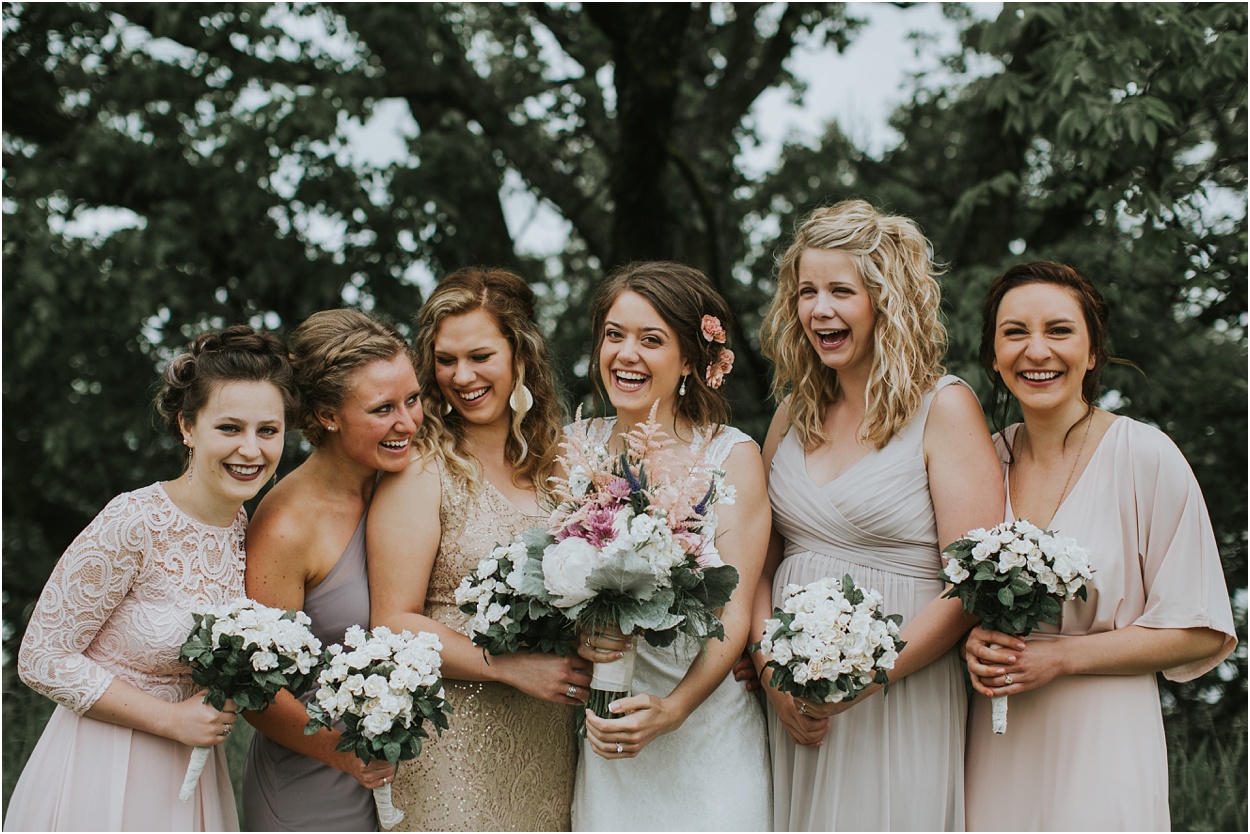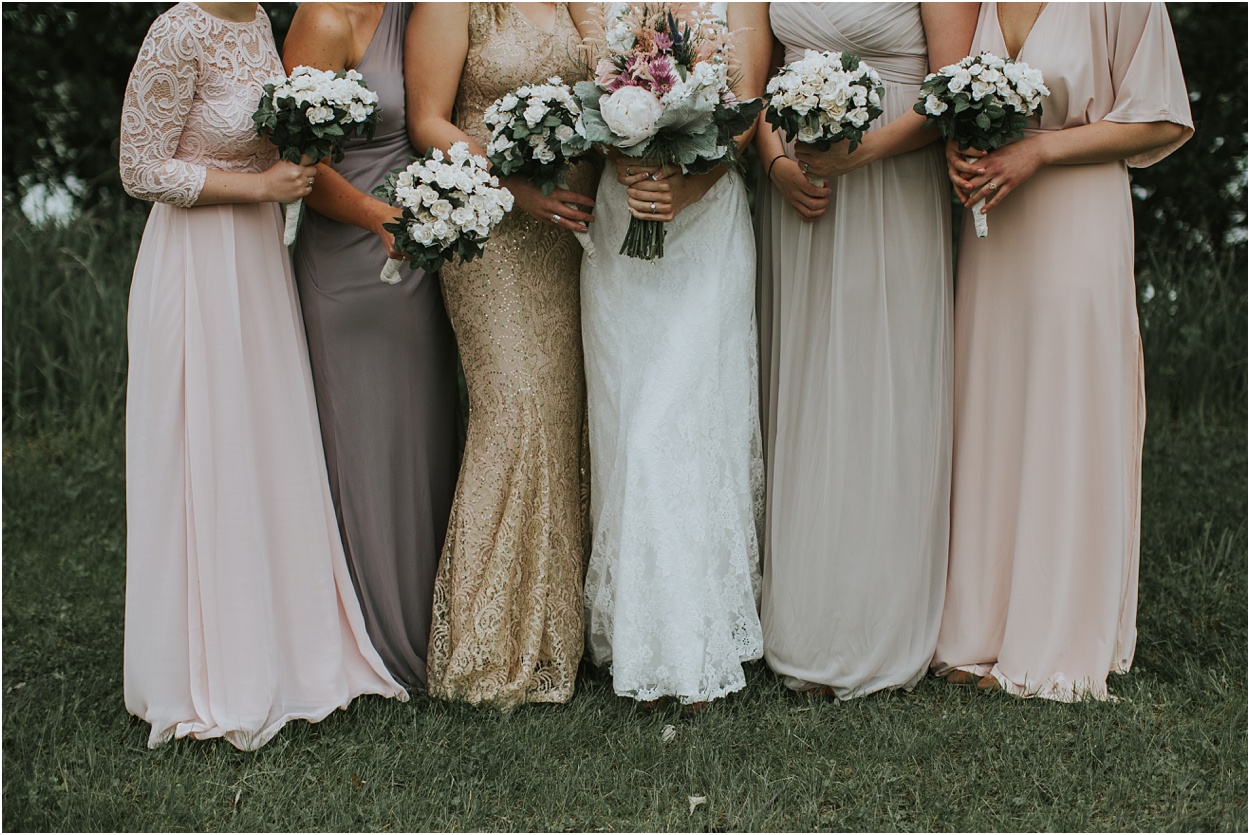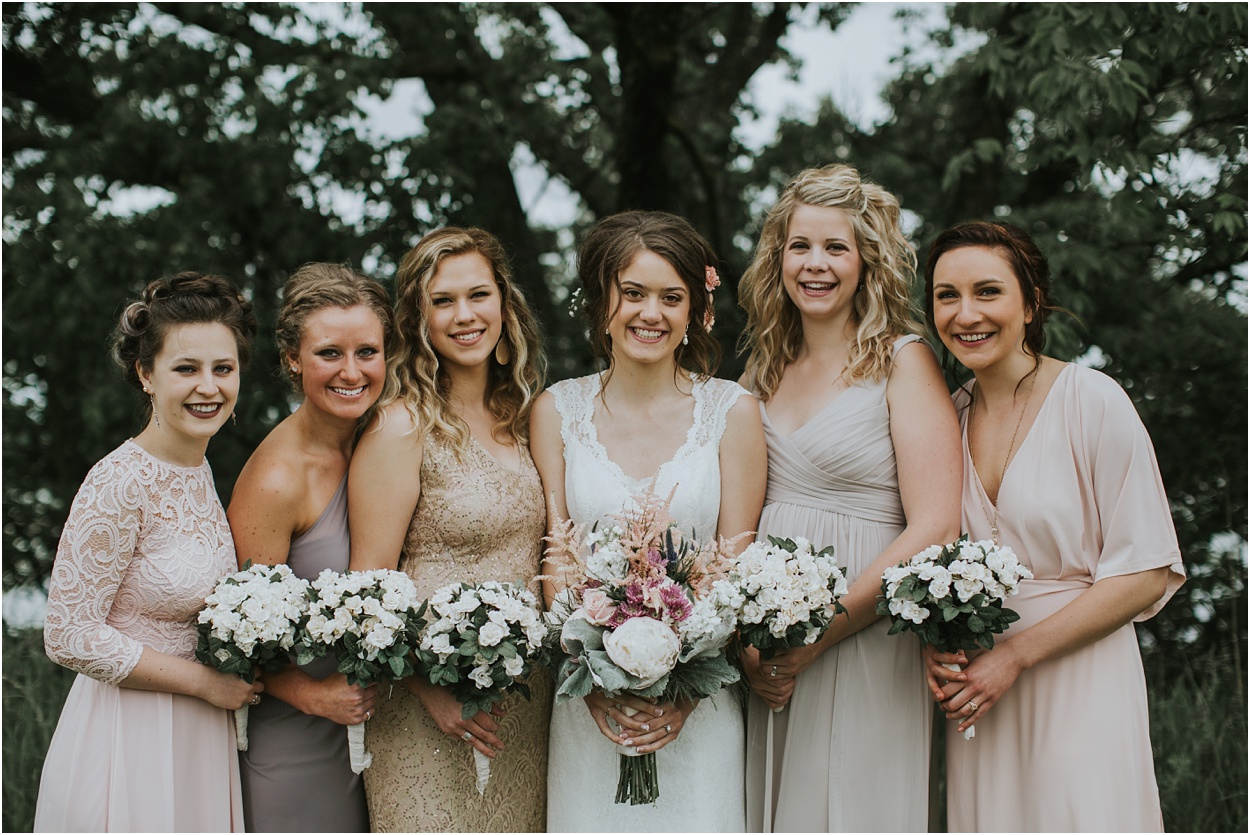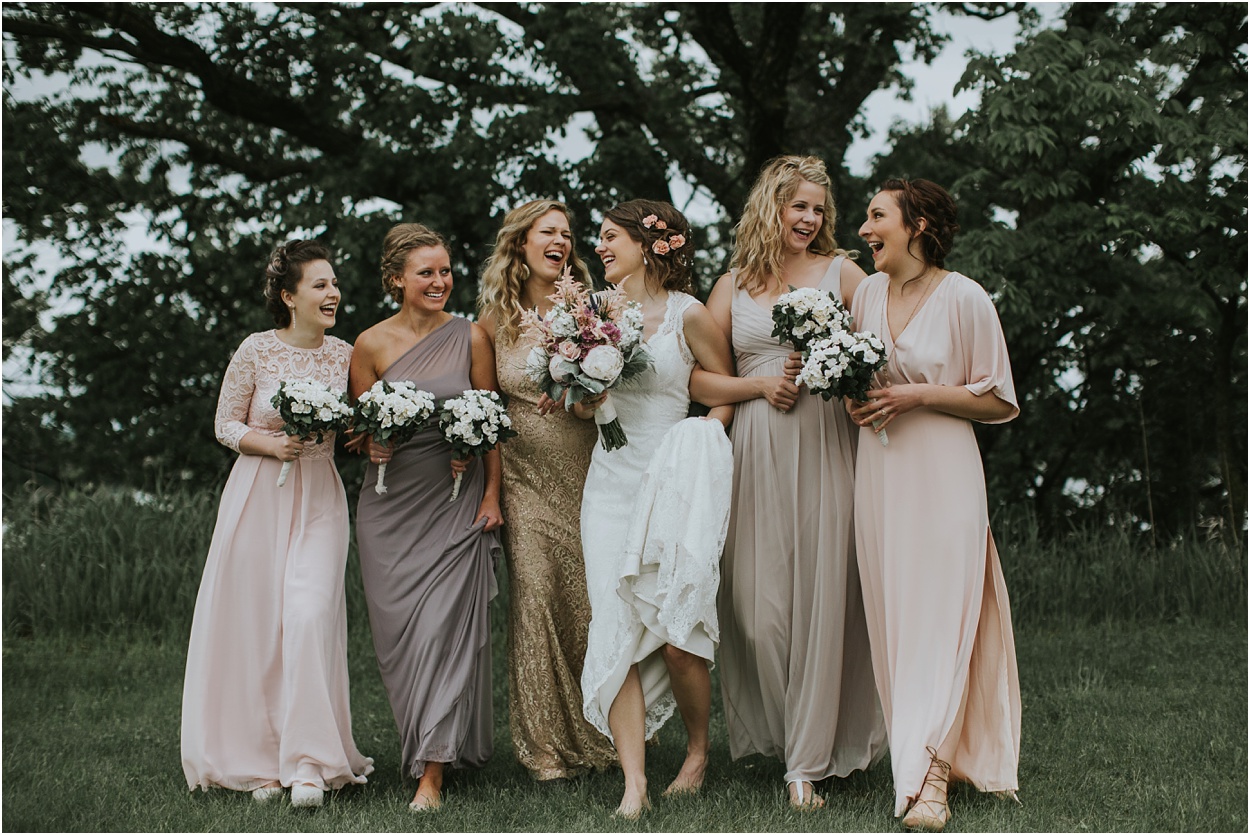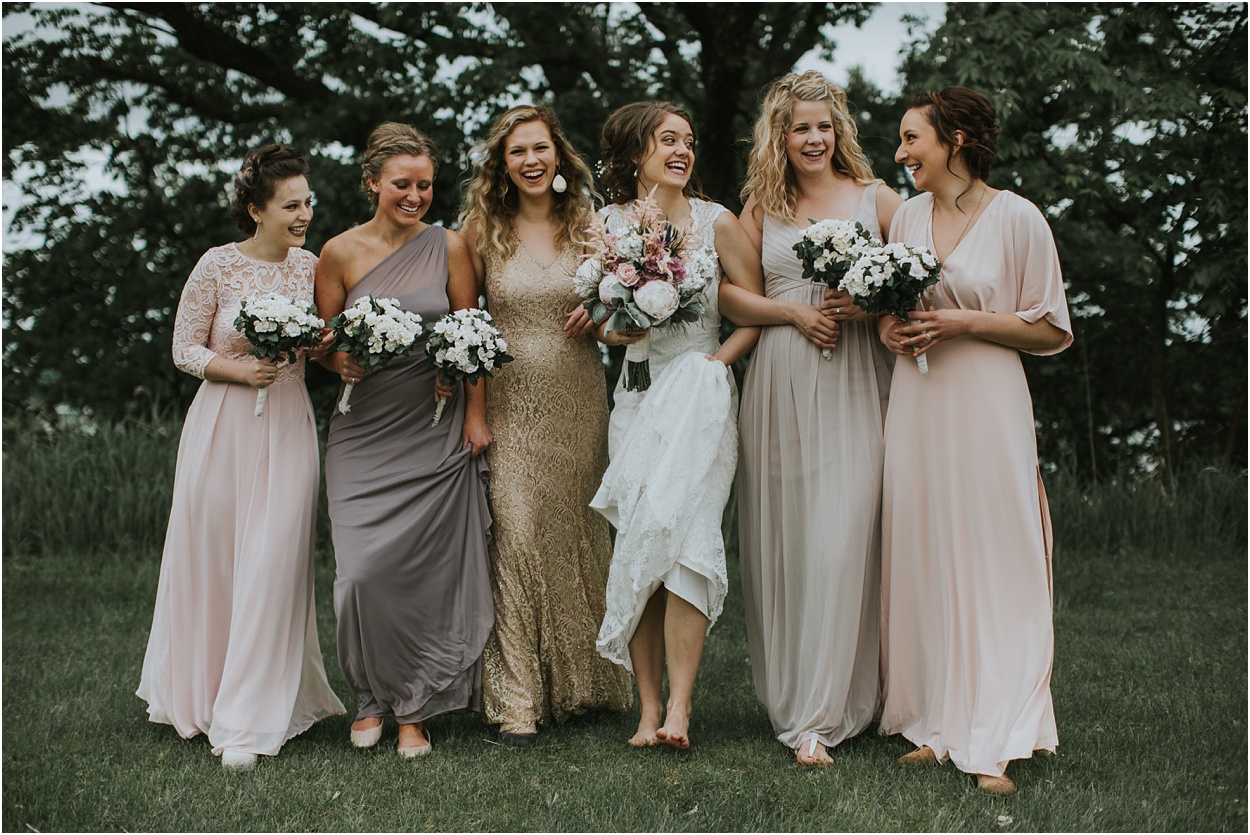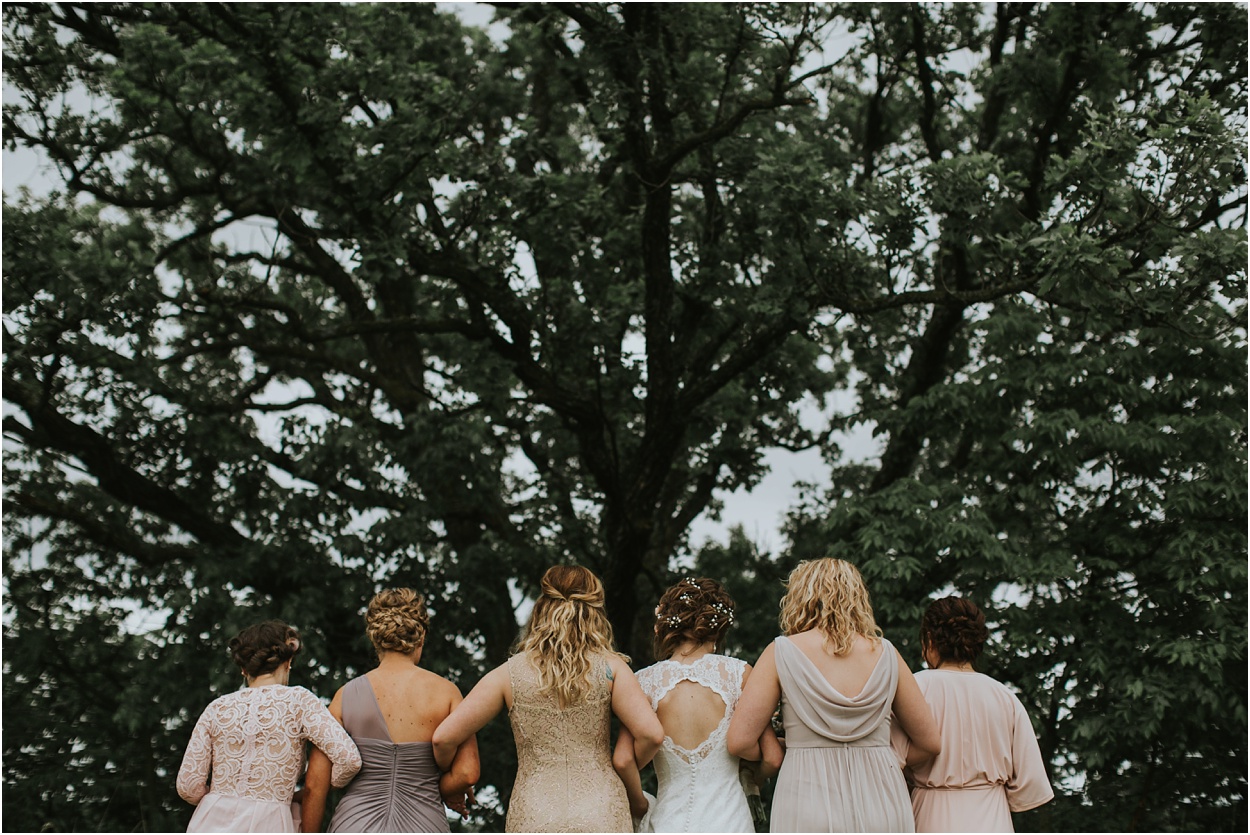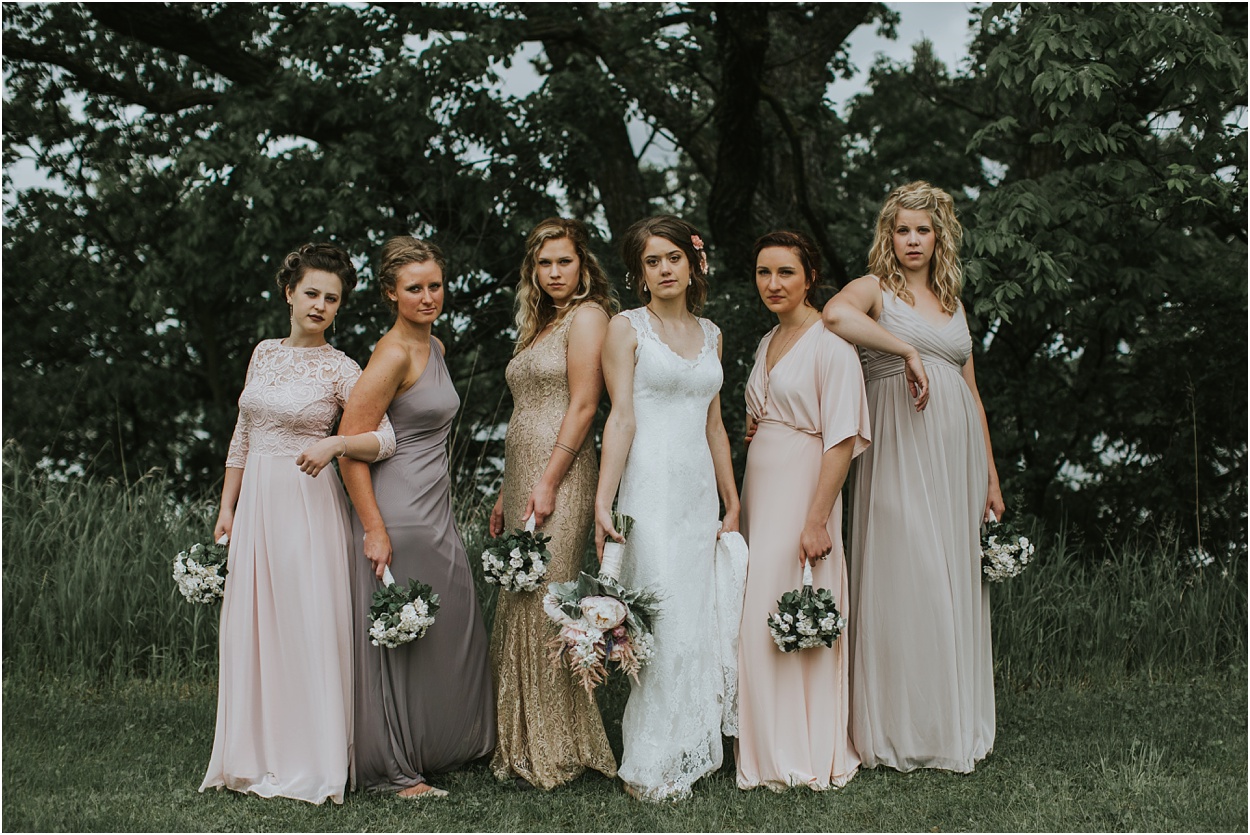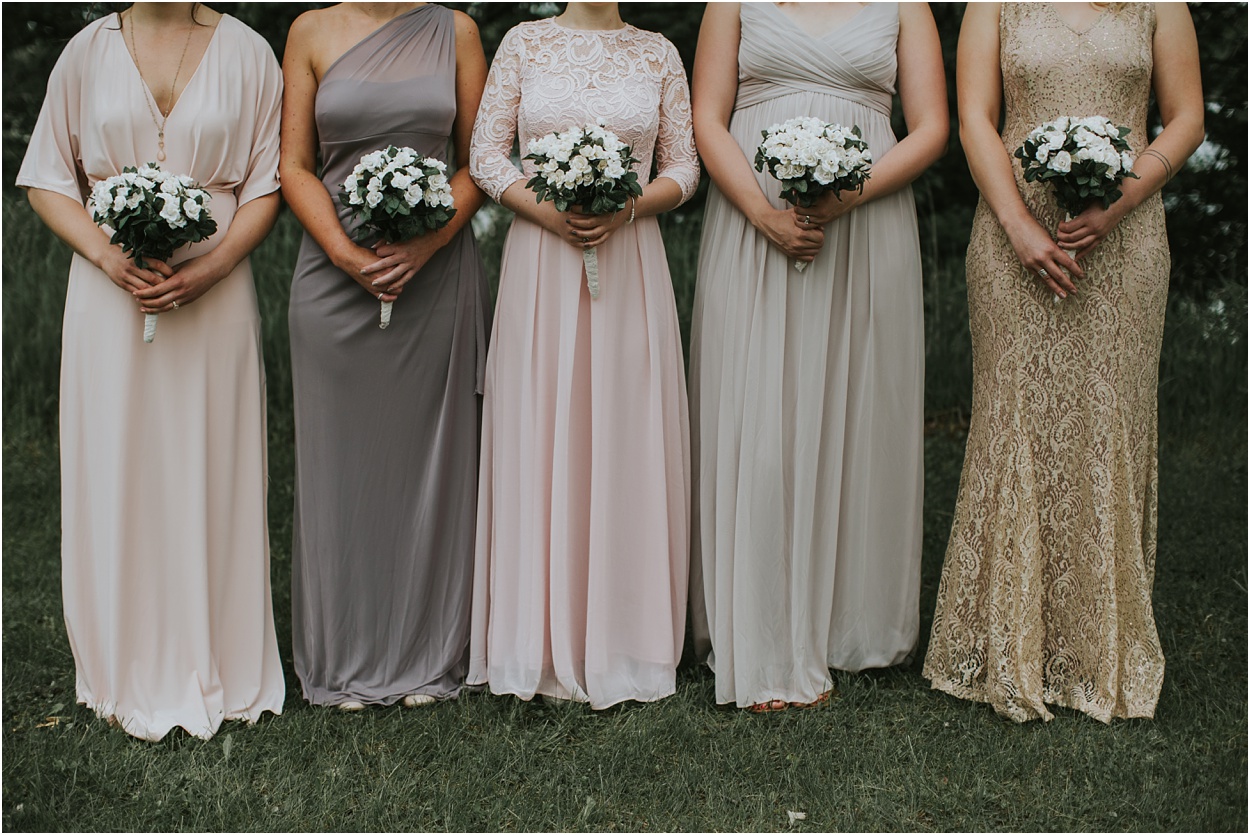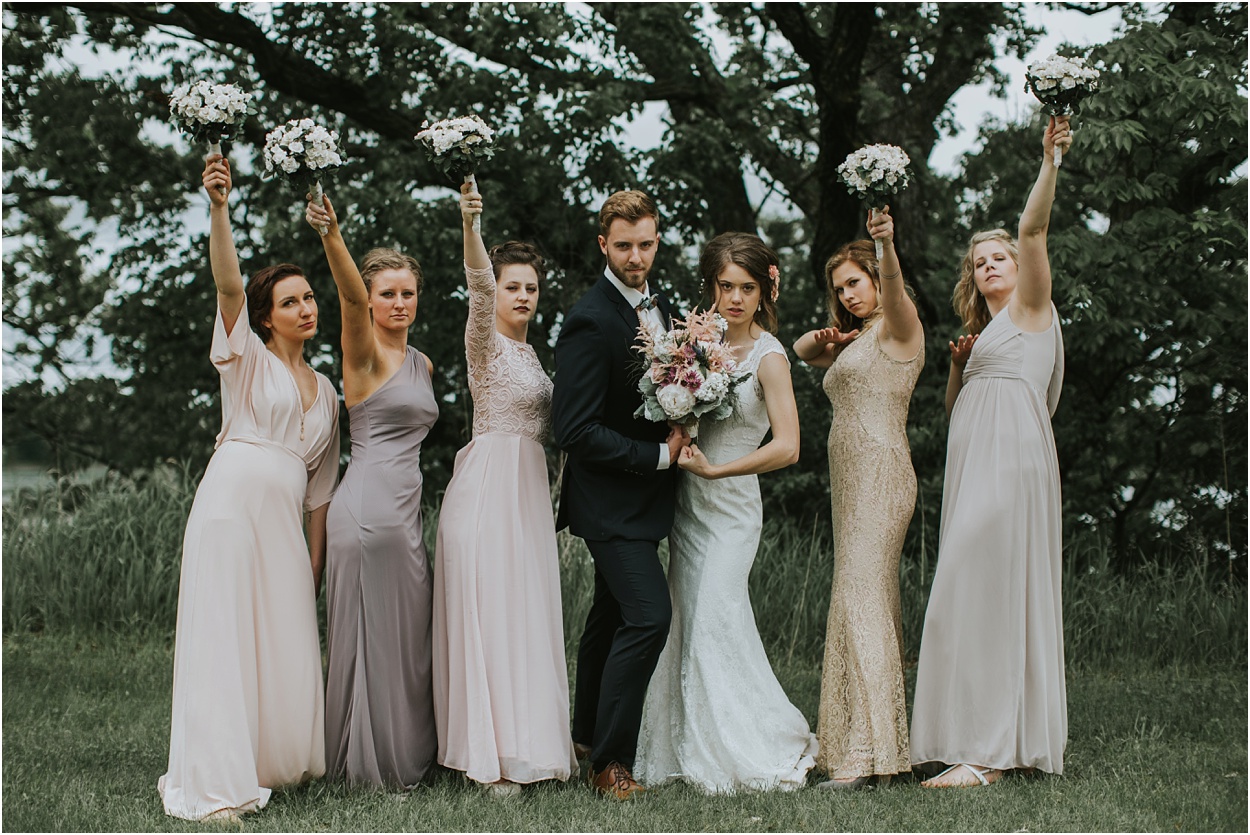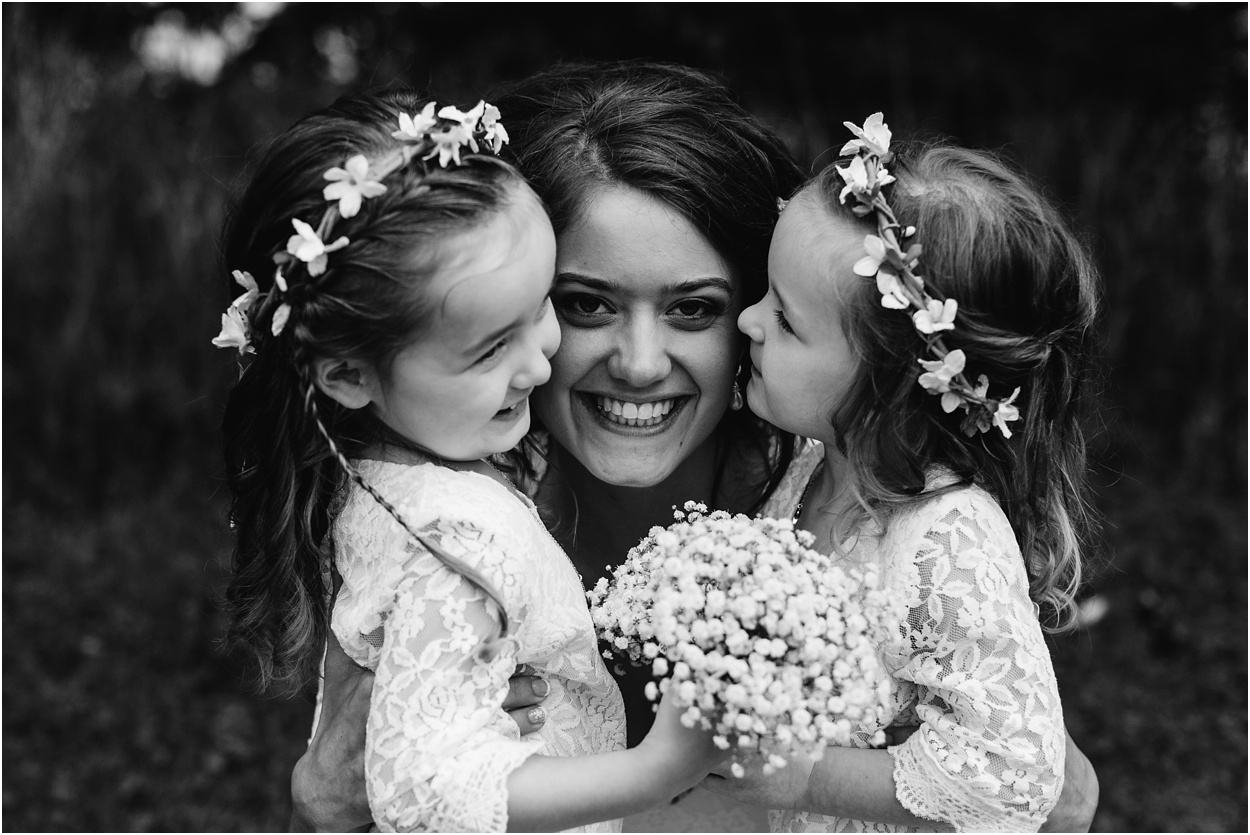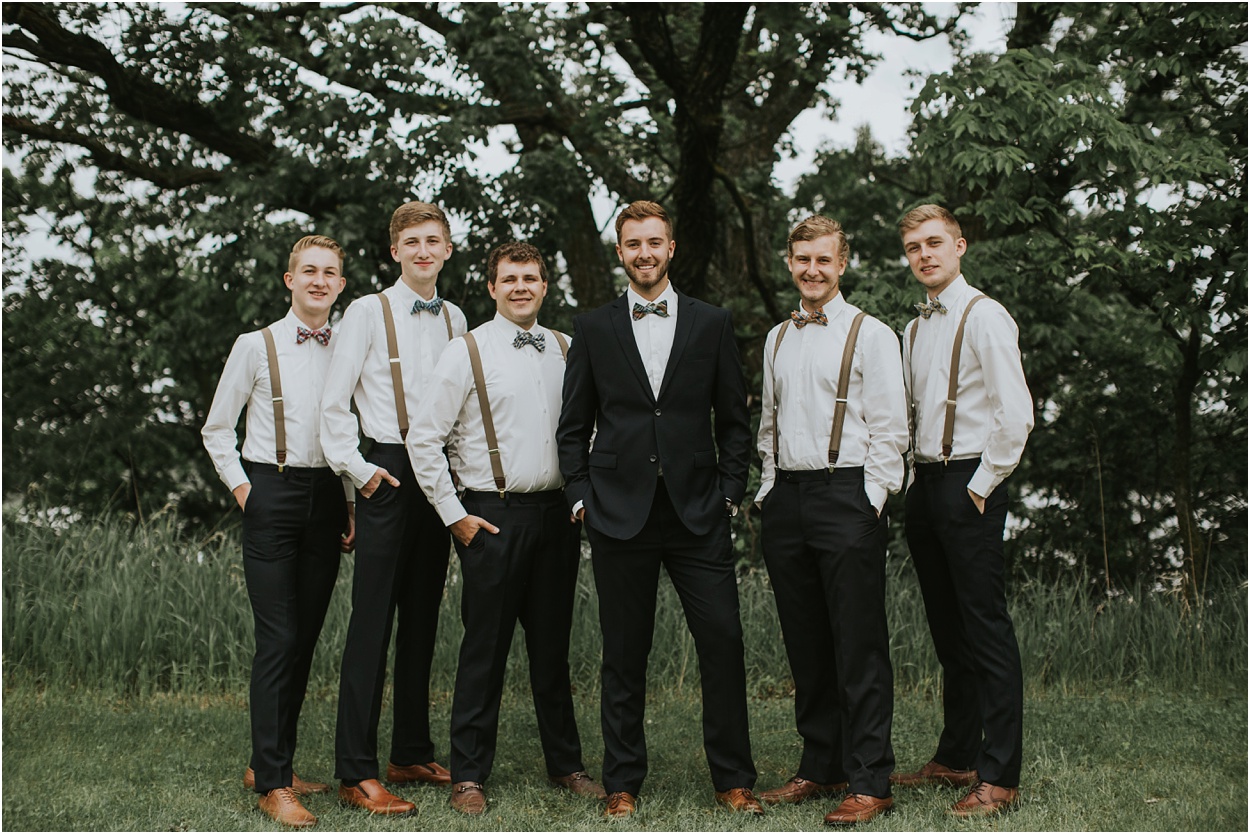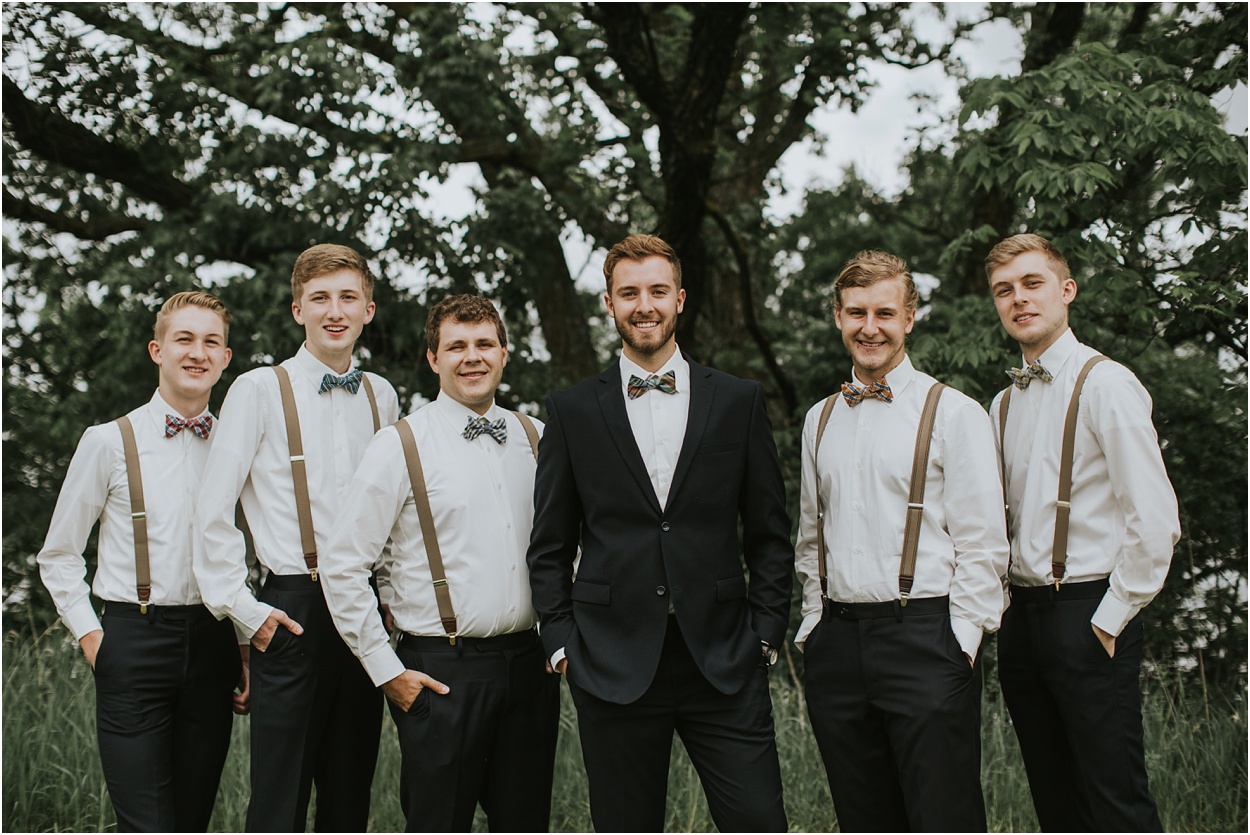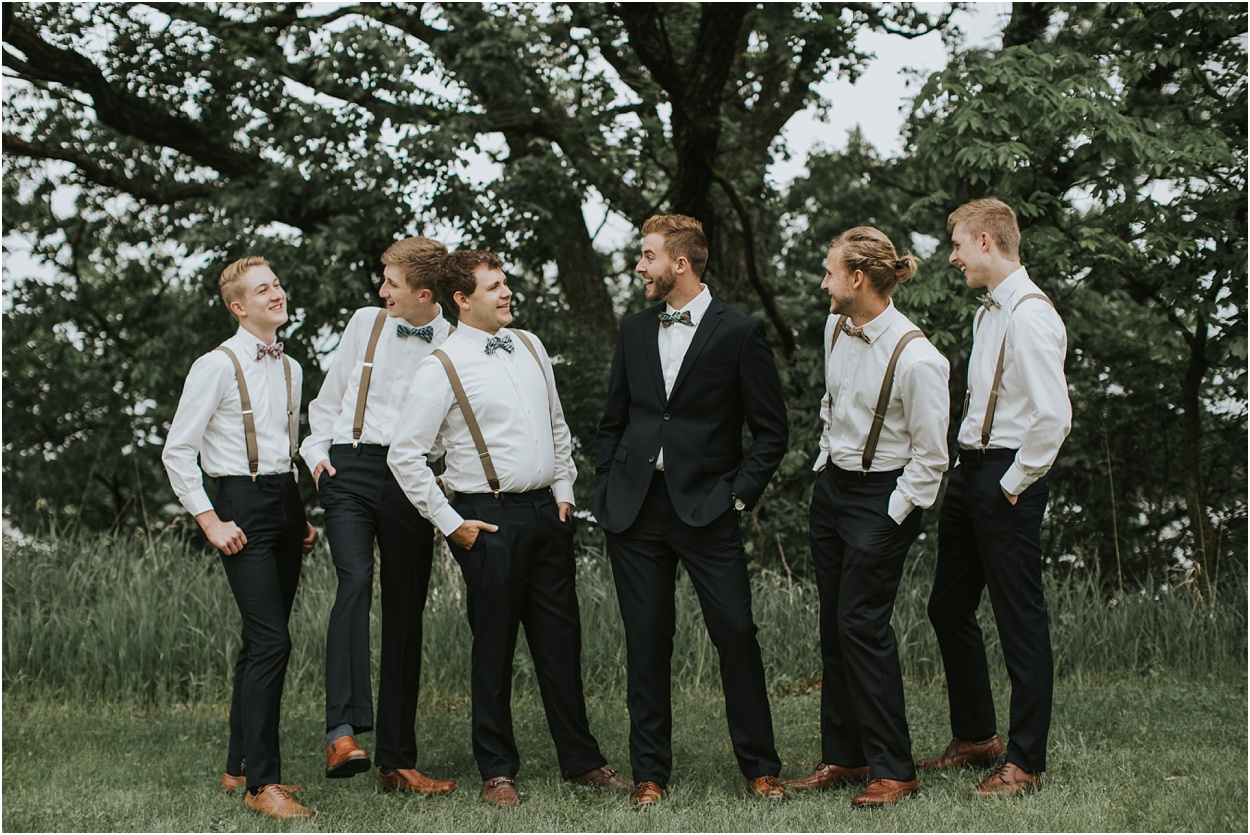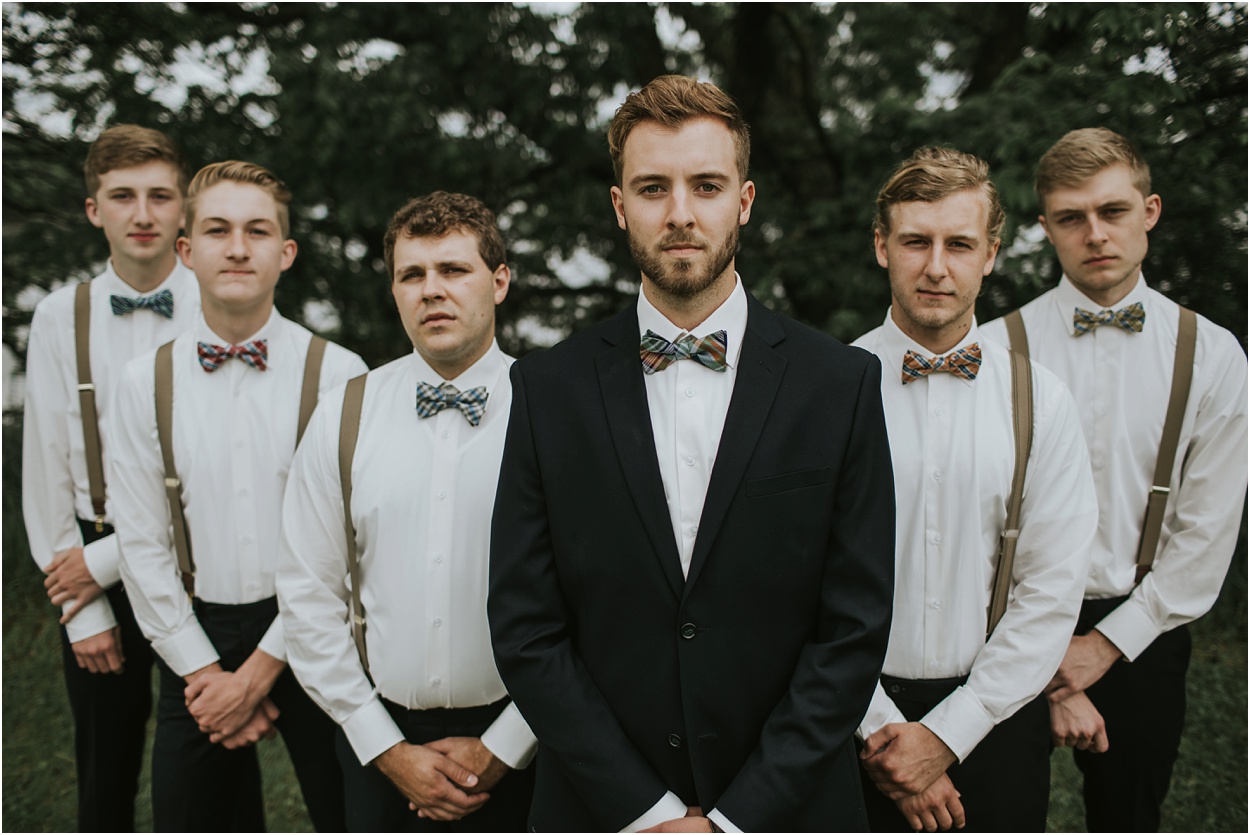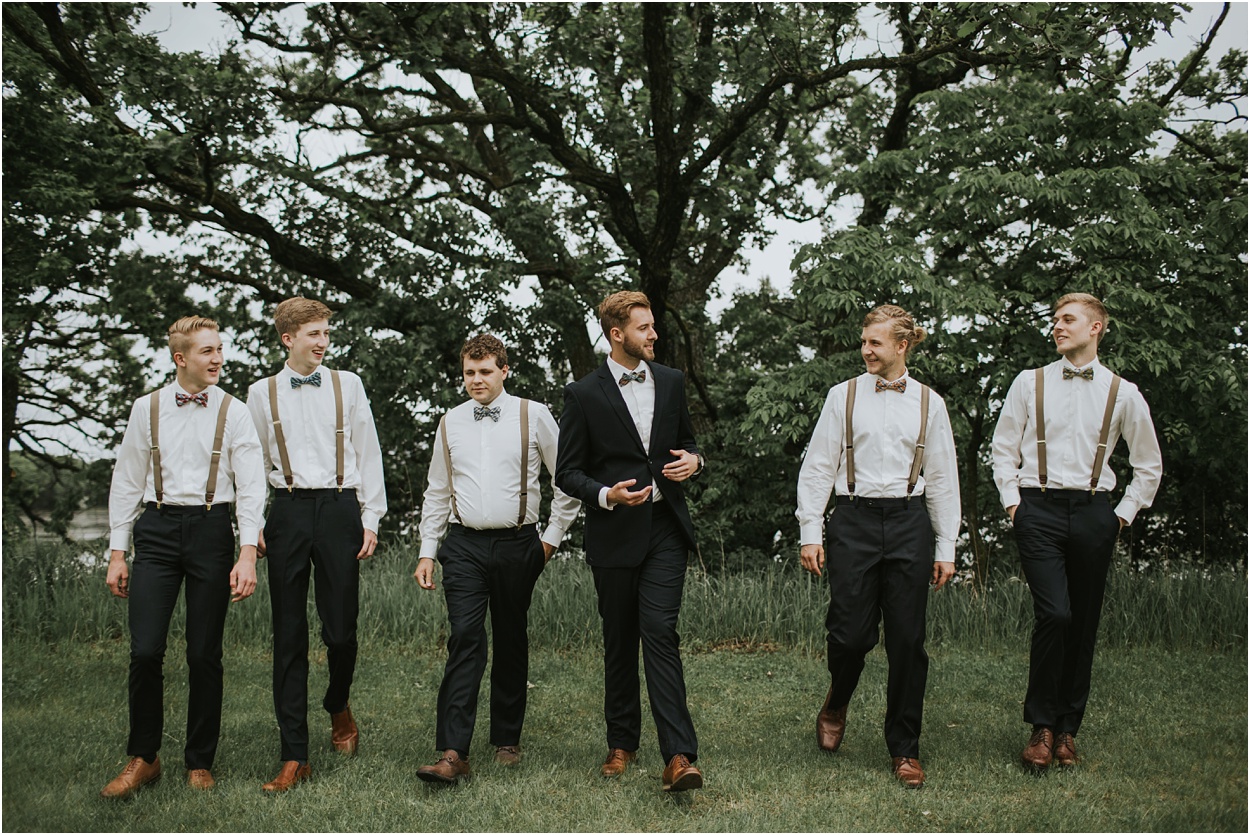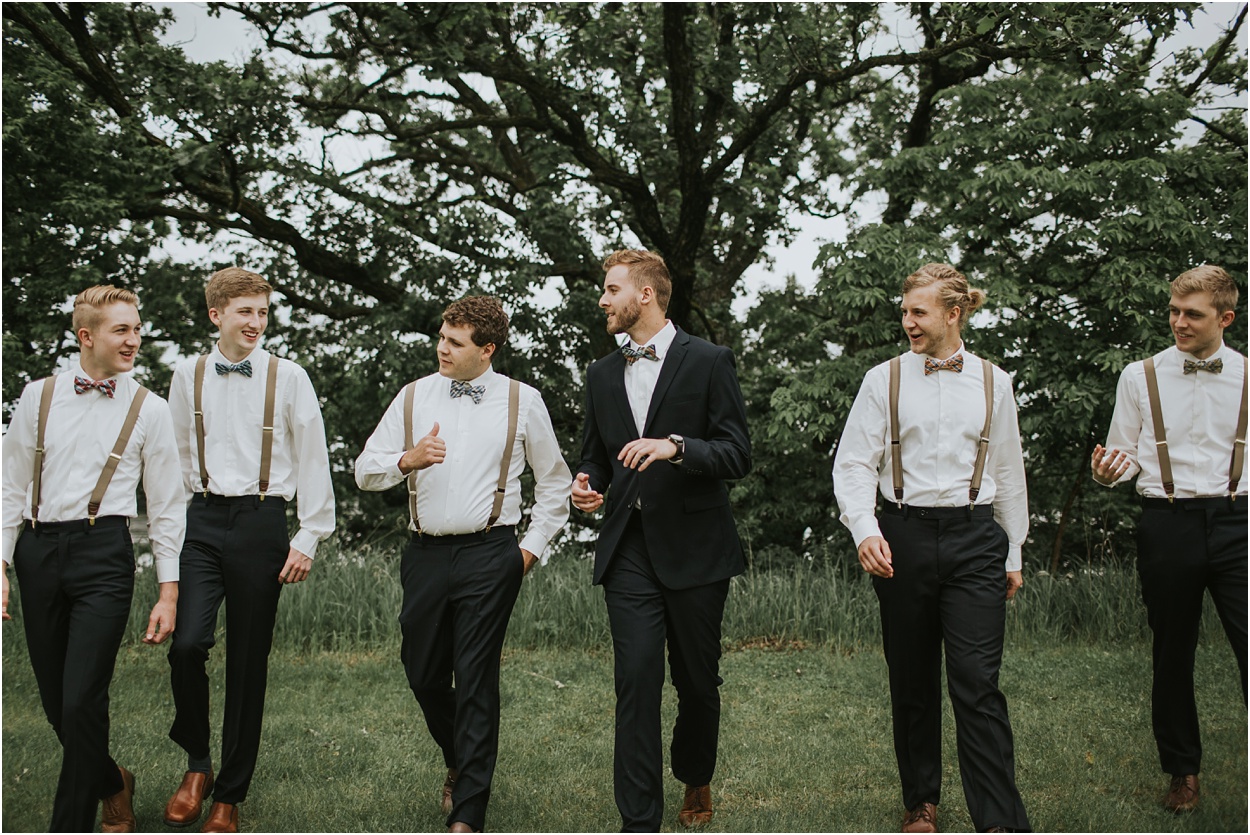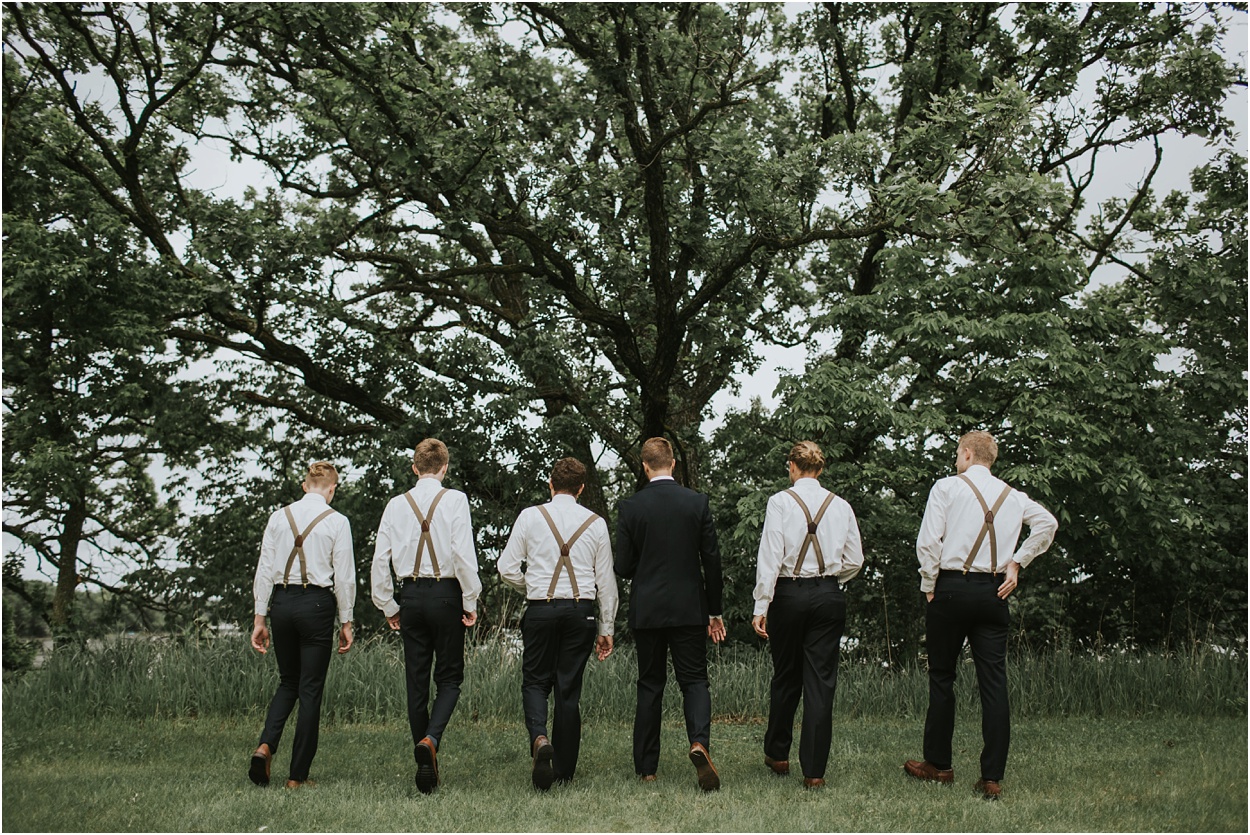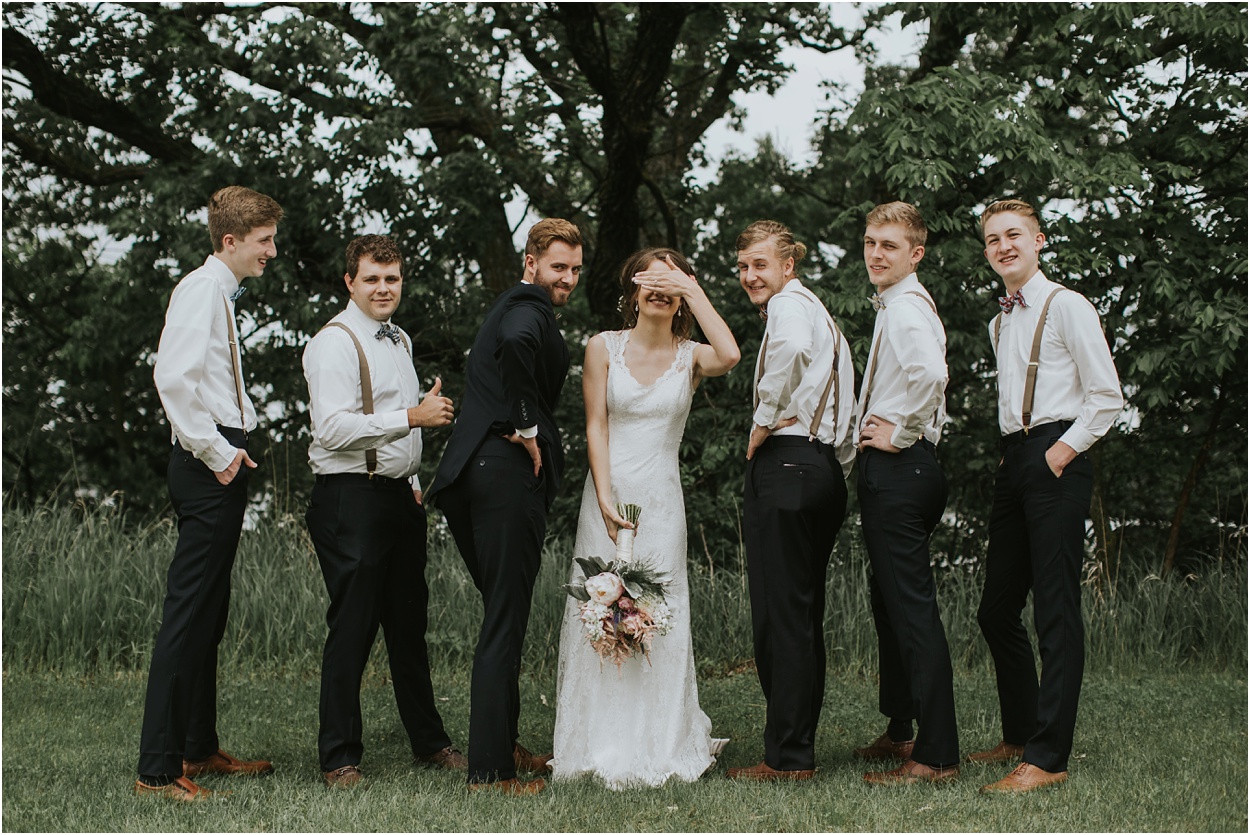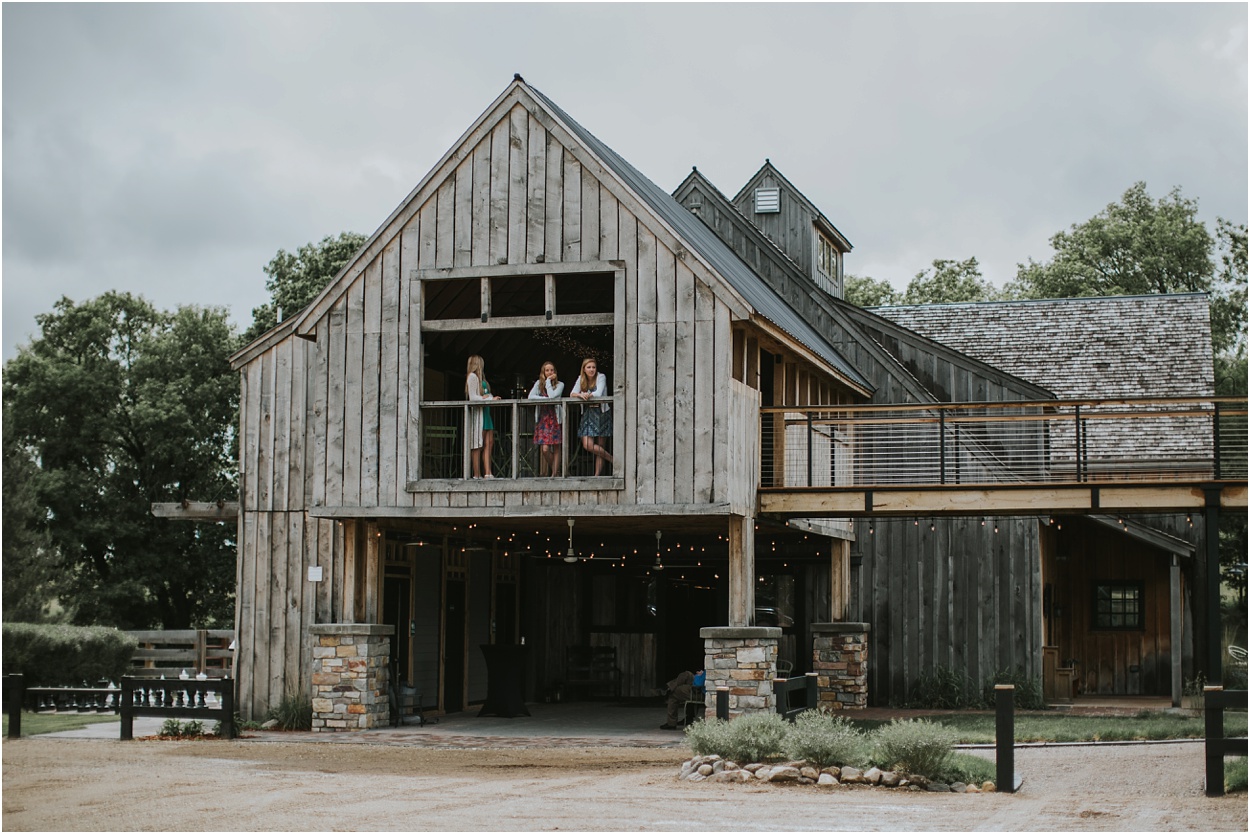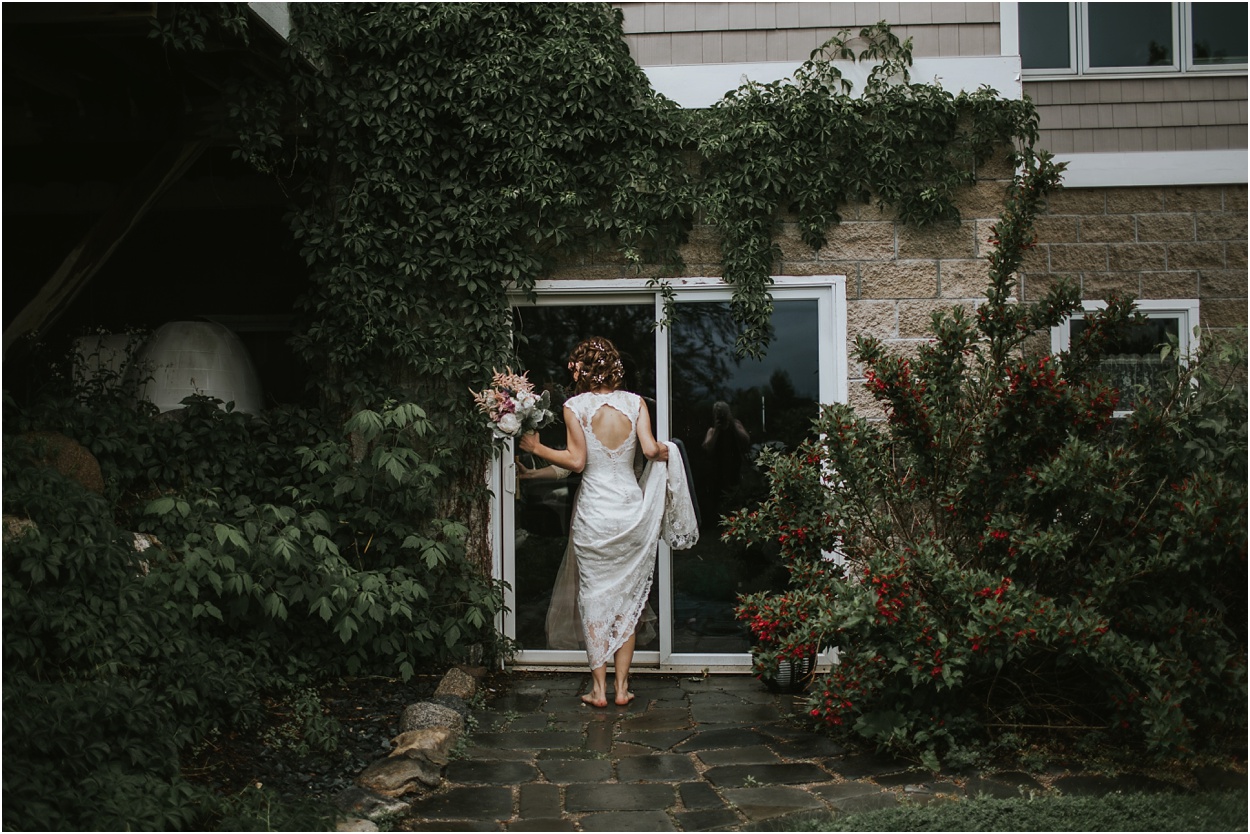 Last minute hairdo for Luke!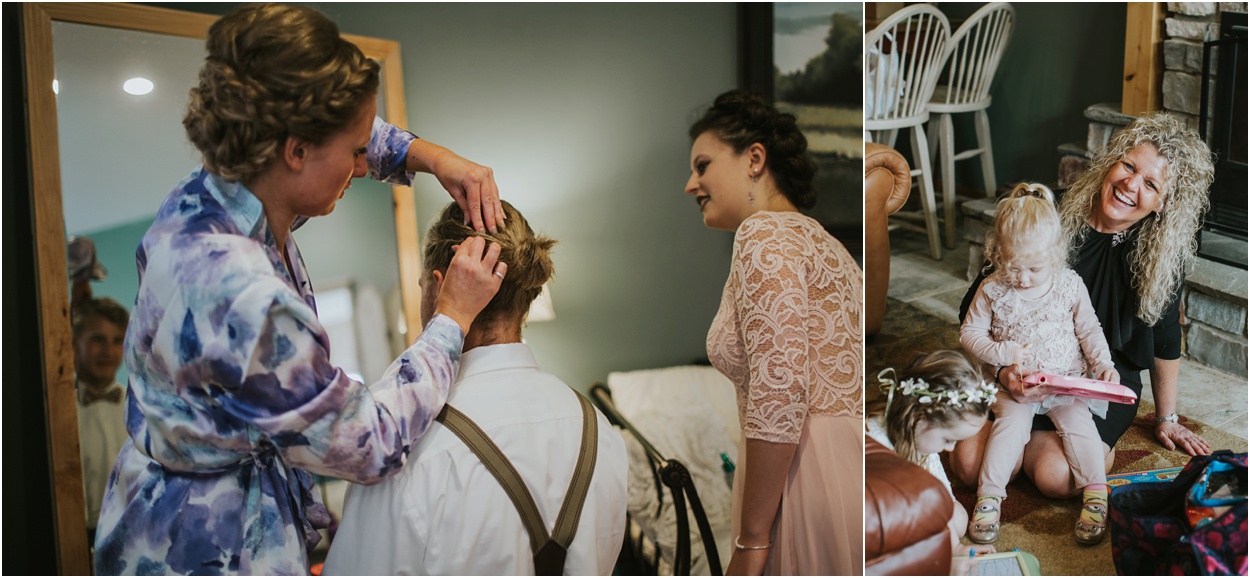 Faith writing her vows to Elijah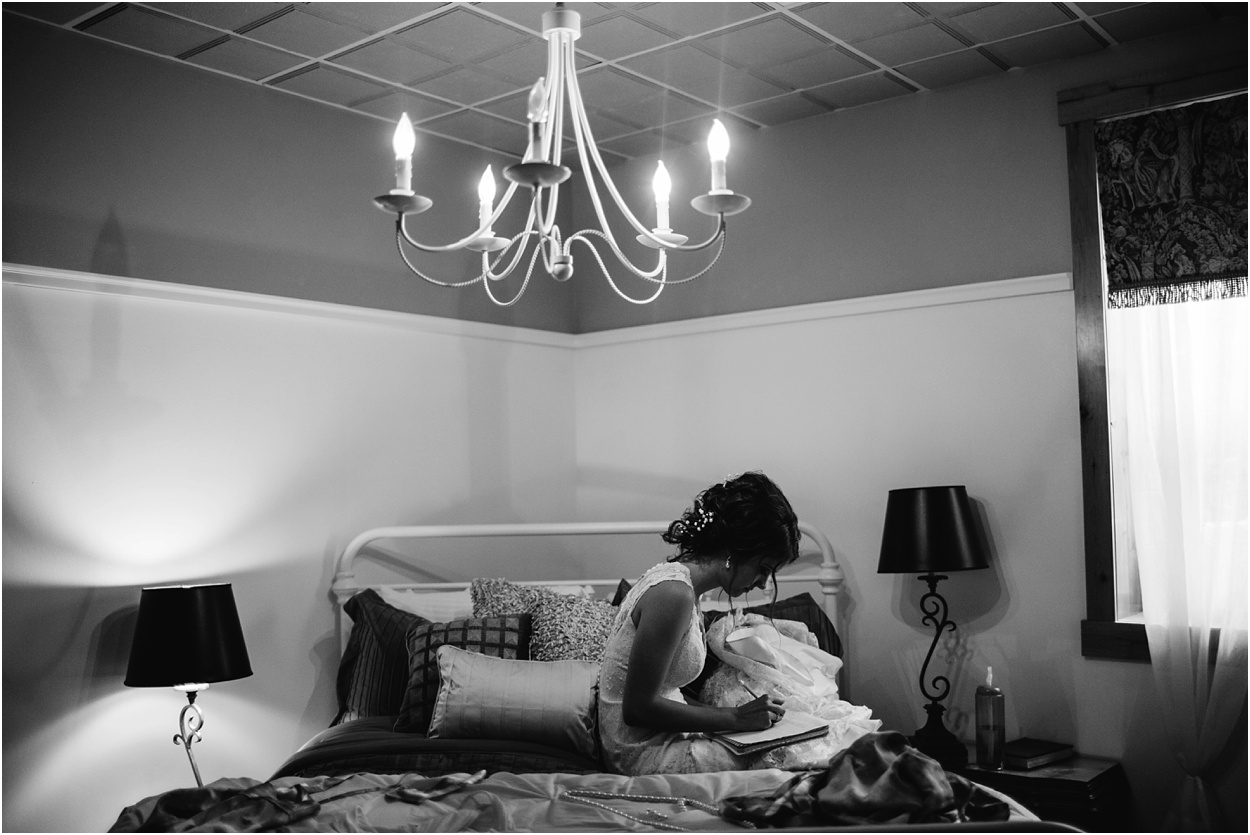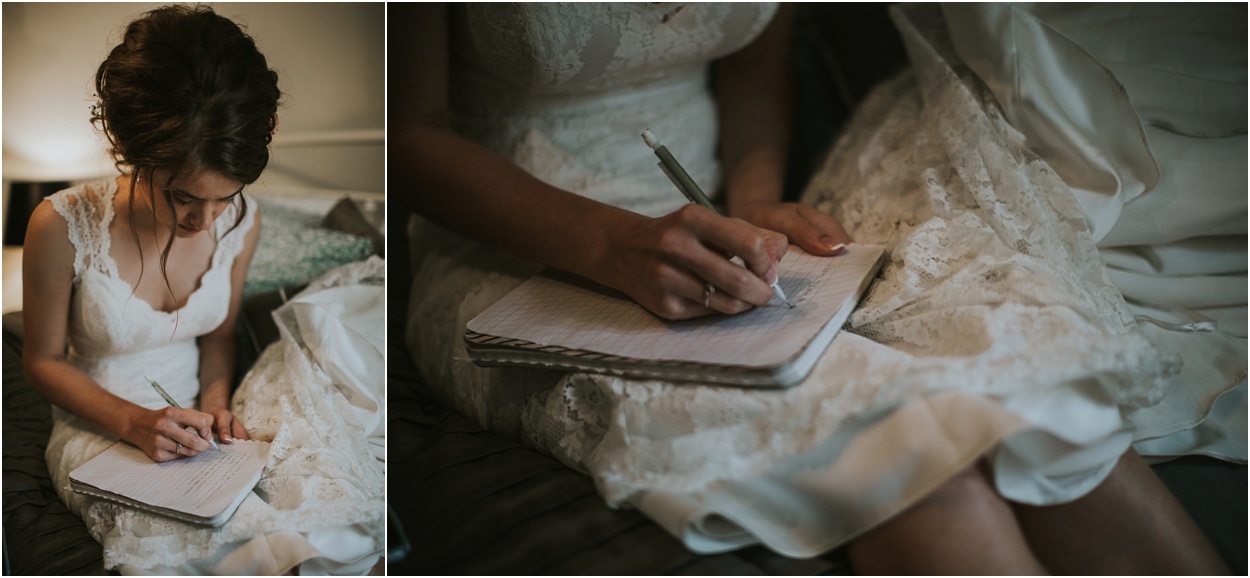 When Faith first met Elijah (long before they ever went on a date) she had texted one of her friends (jokingly at the time) that she had met her future husband. The girls proceeded to discuss wedding colors, suits, and dresses. Her friend had saved the texts, and they re-read them right before the ceremony!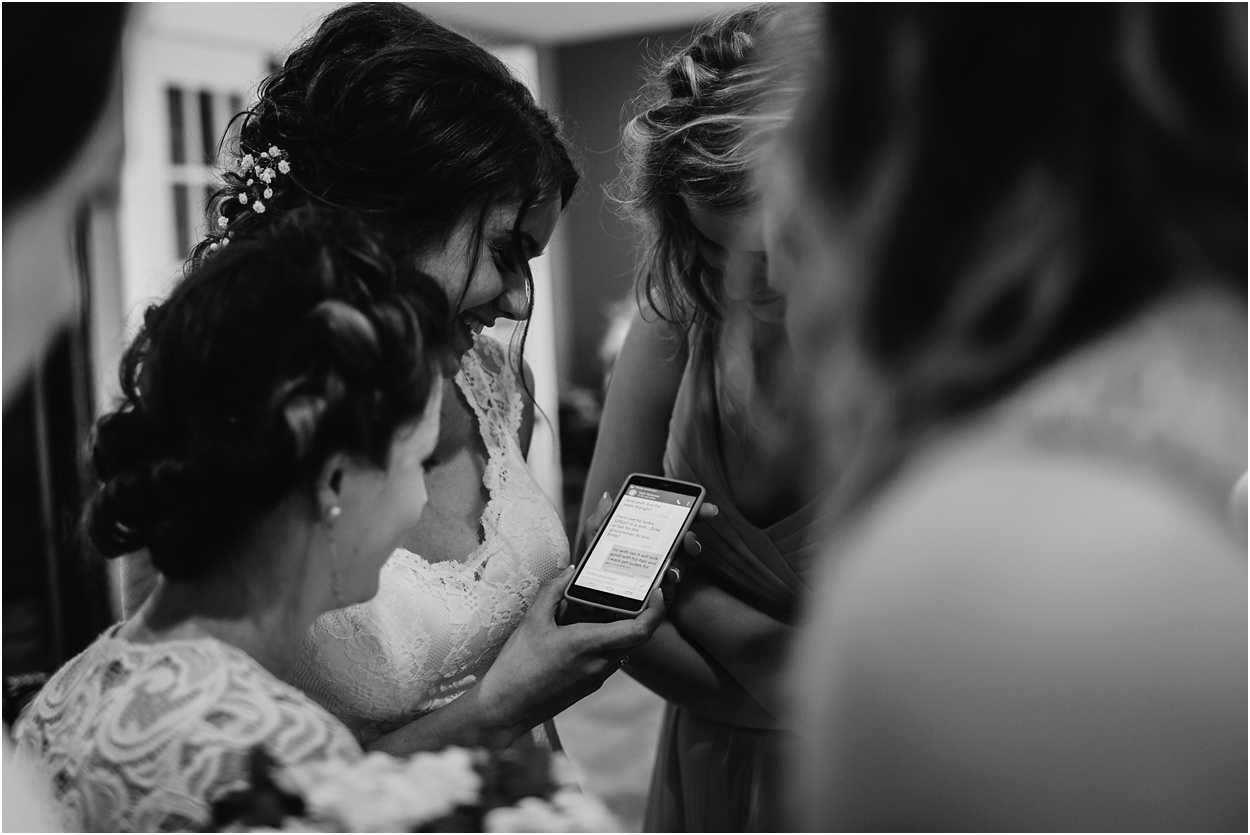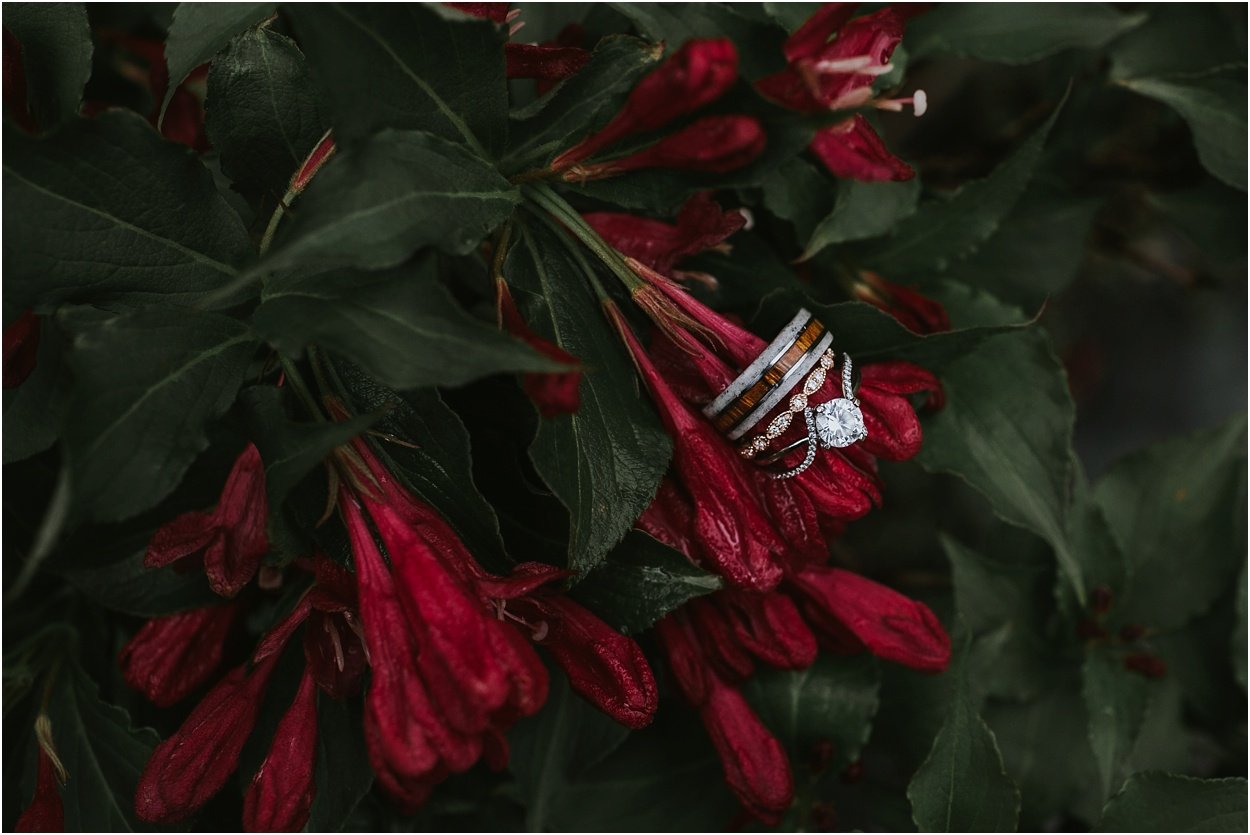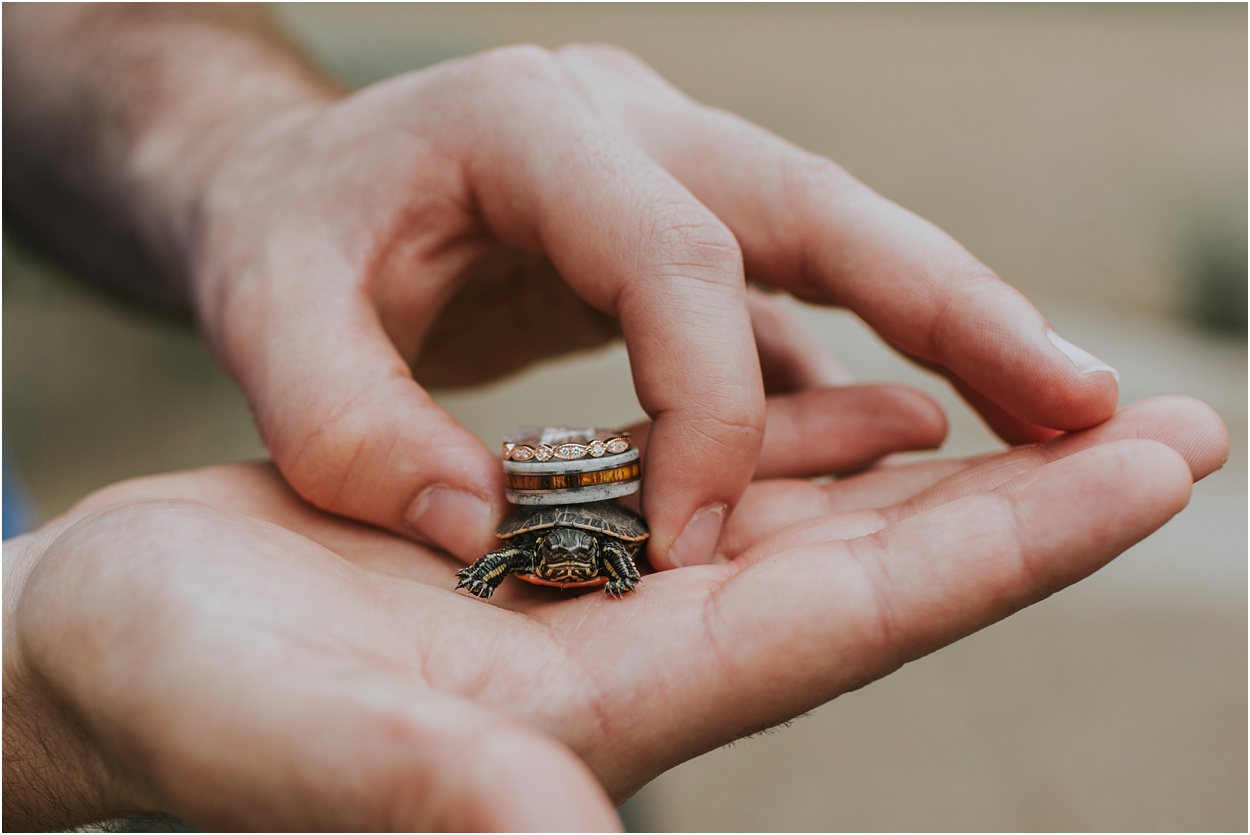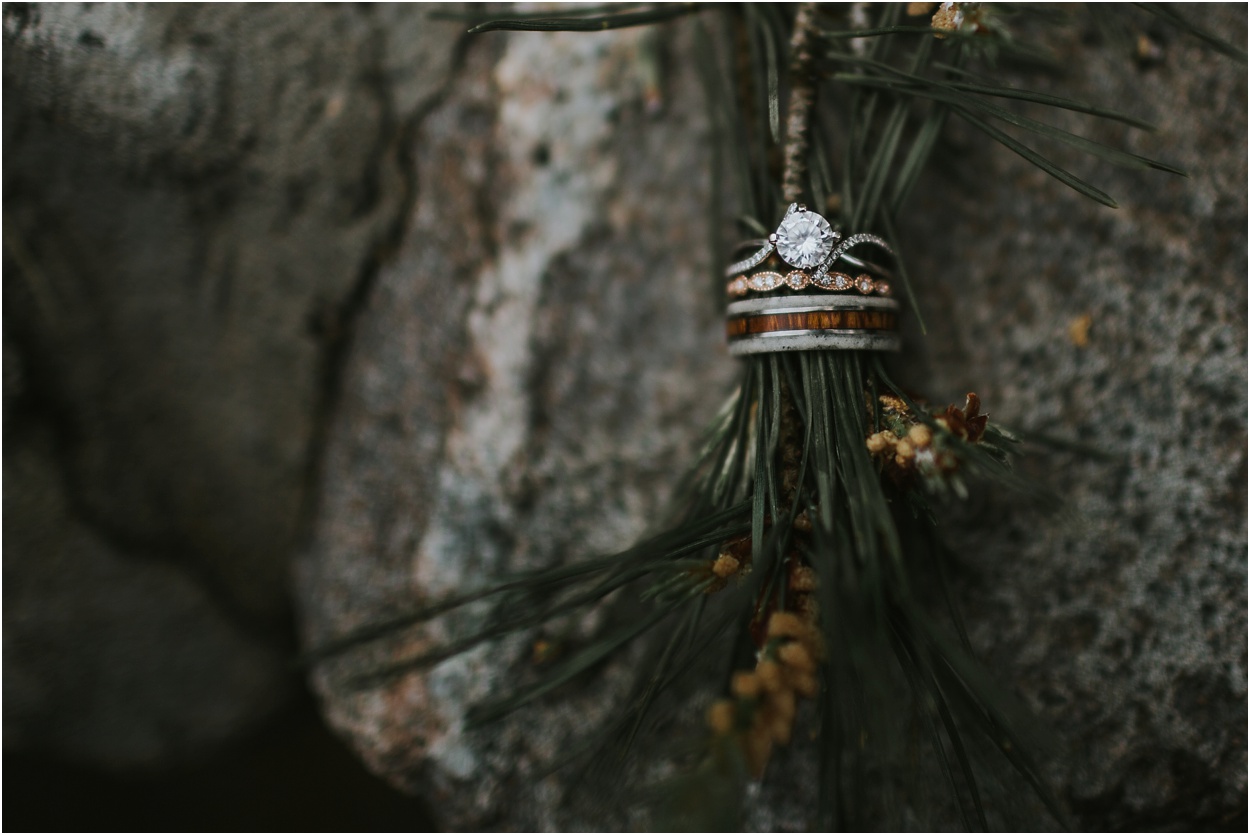 Faith and Elijah debated all day whether to get married in the pine trees or in the barn. Even though it was a little damp, they chose to go ahead and get married outside – and they were glad they did!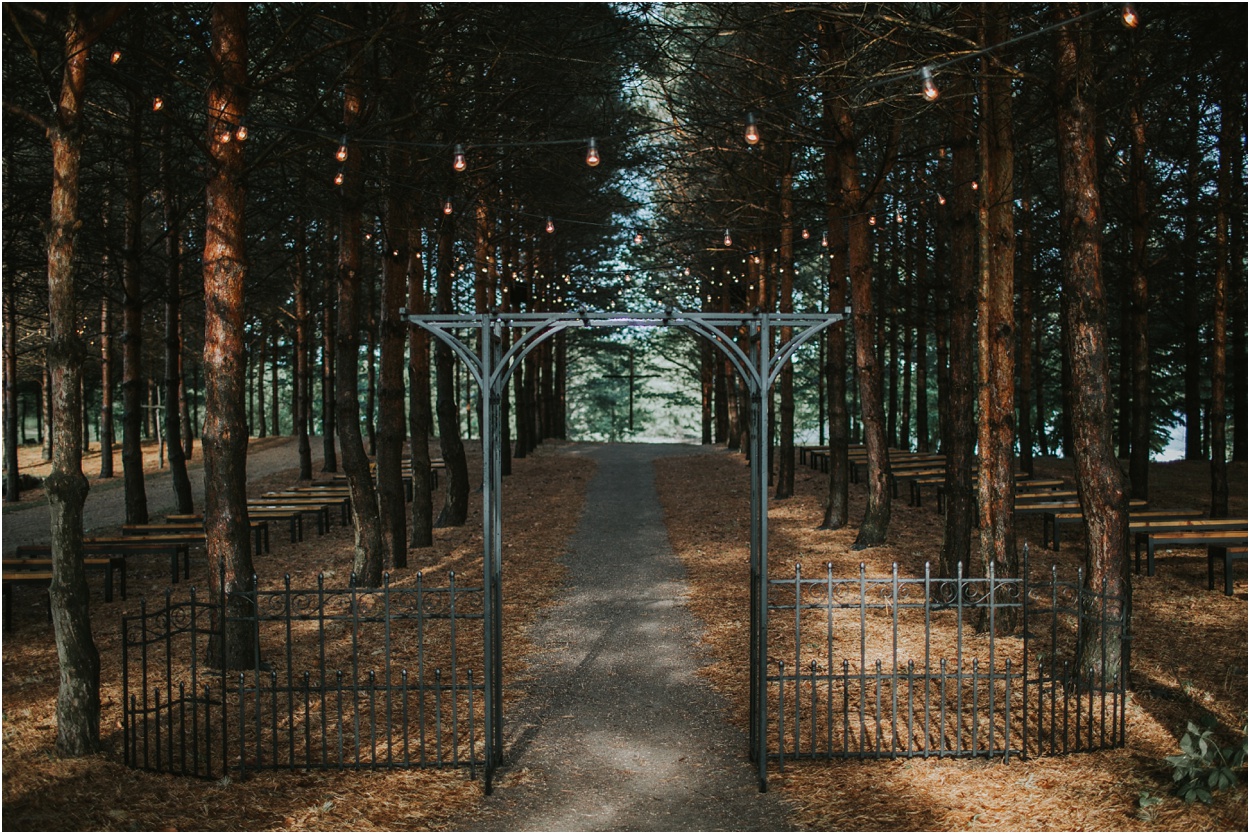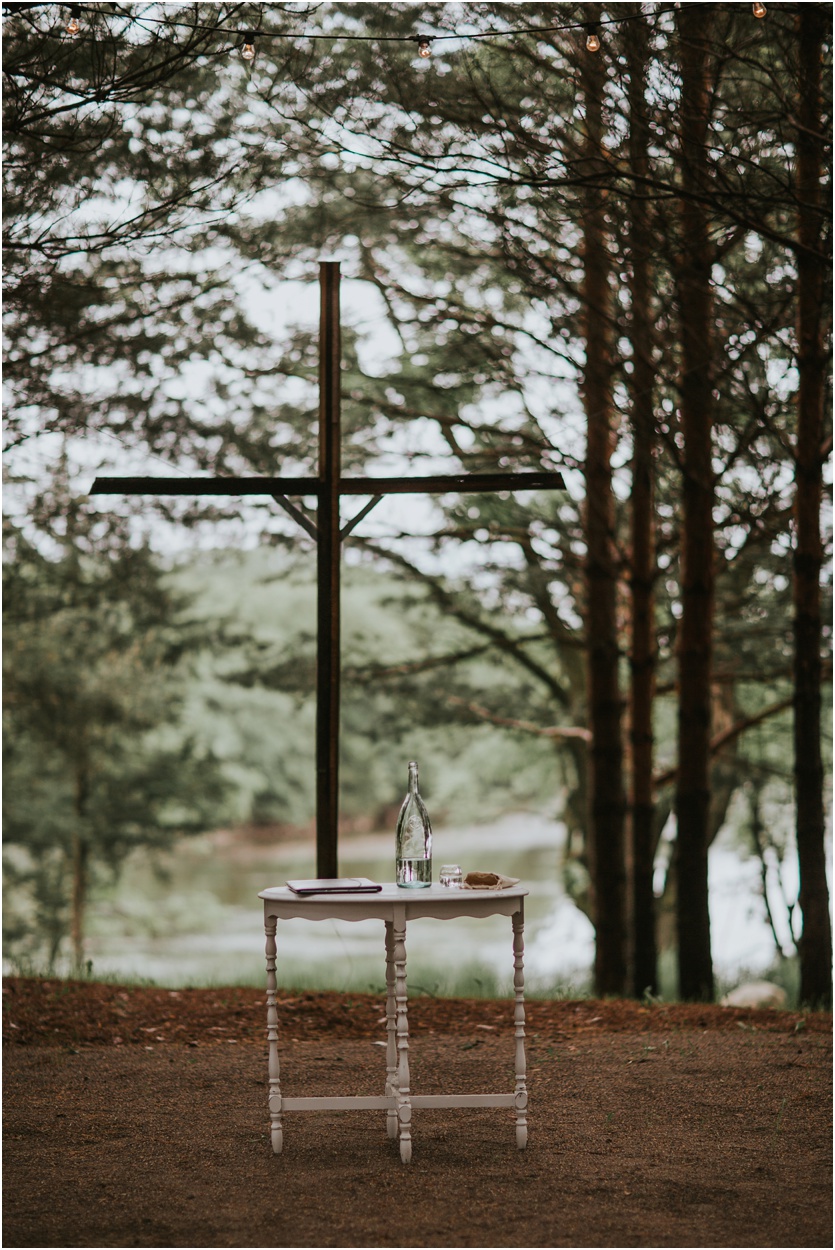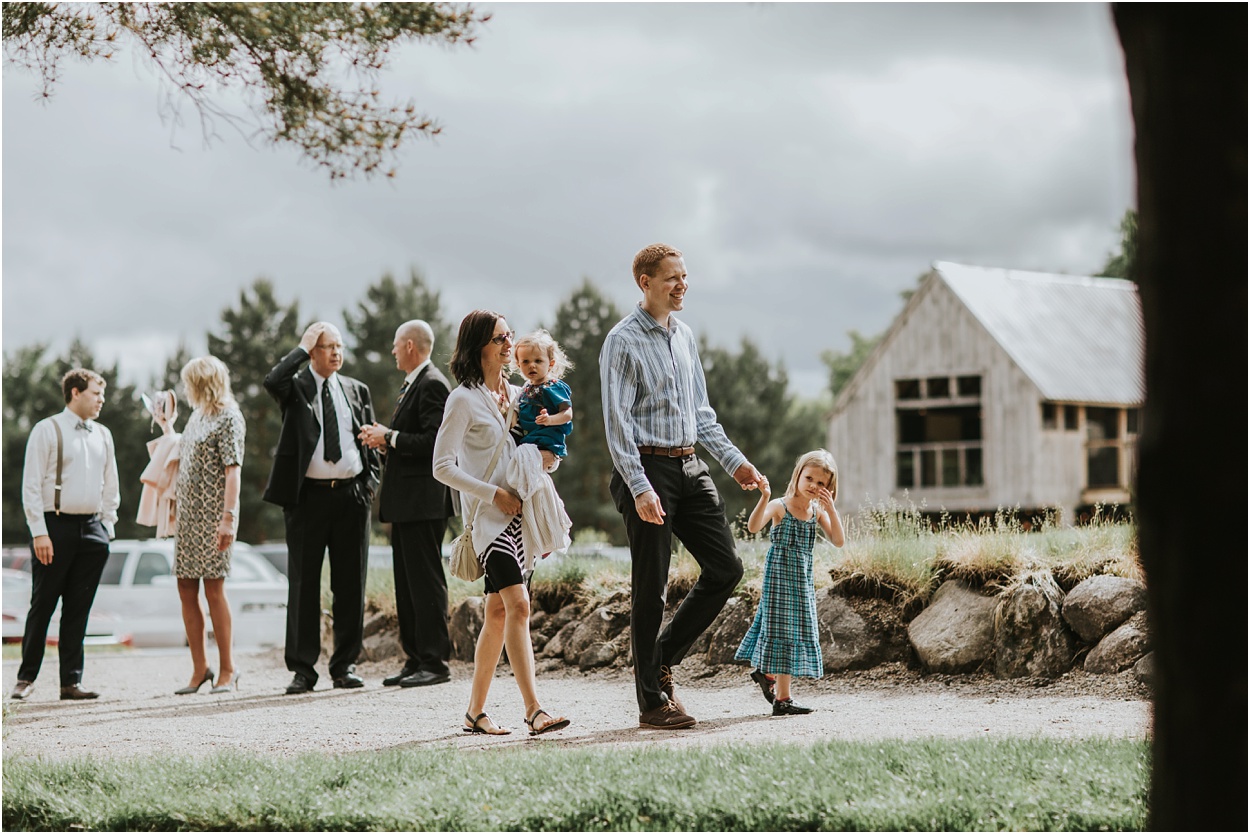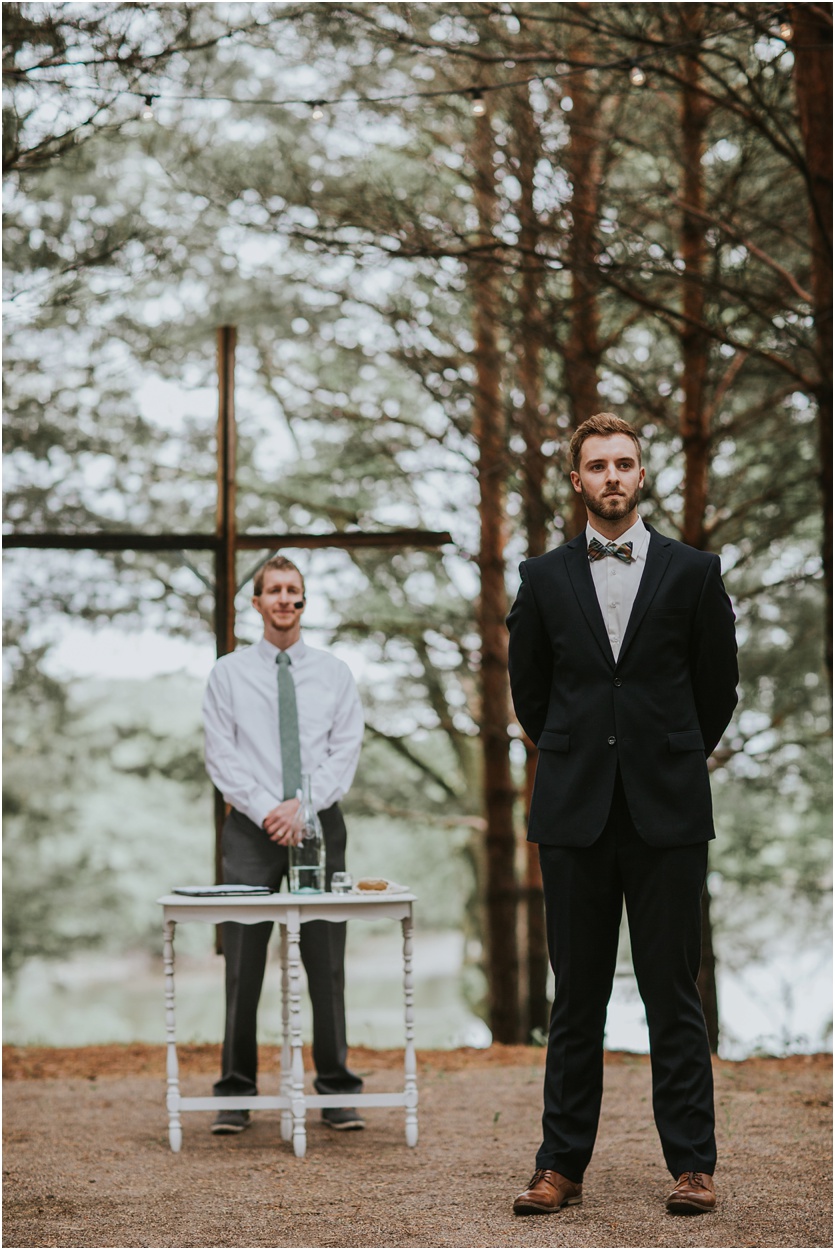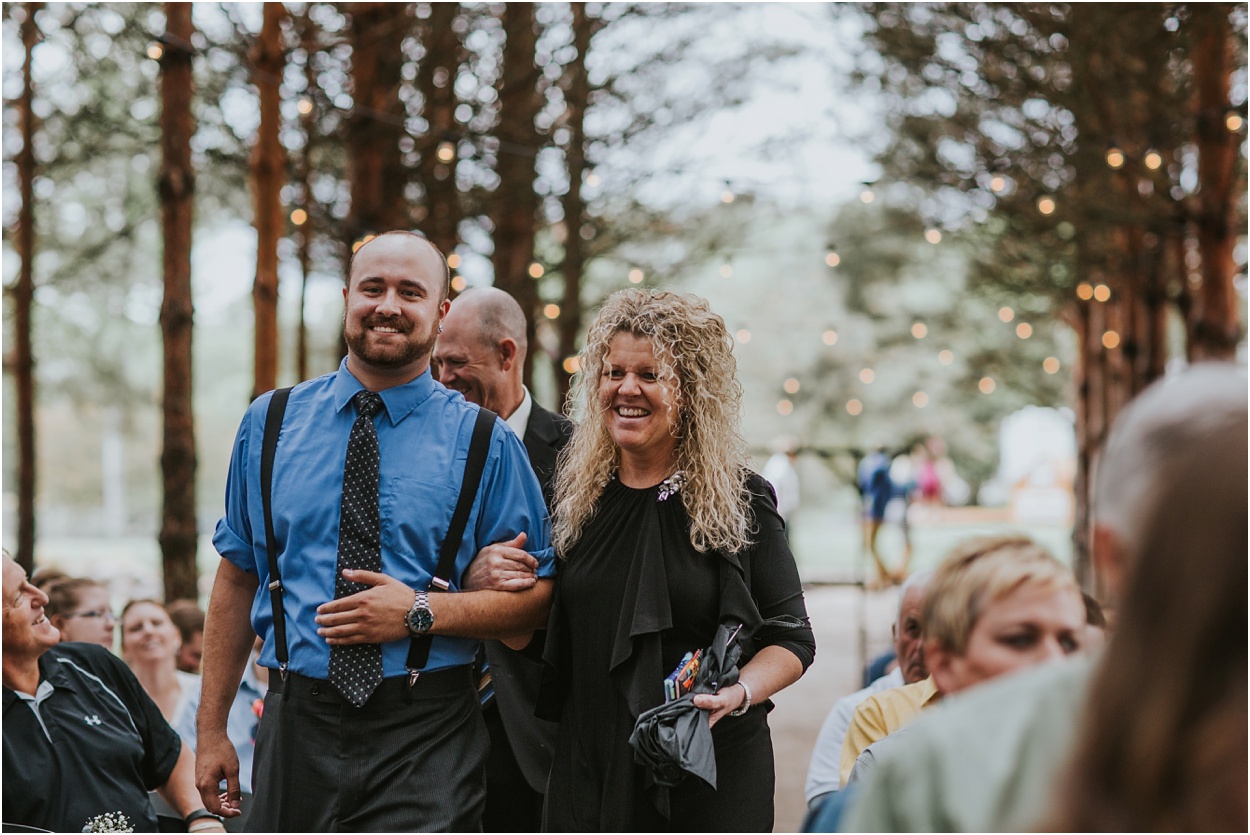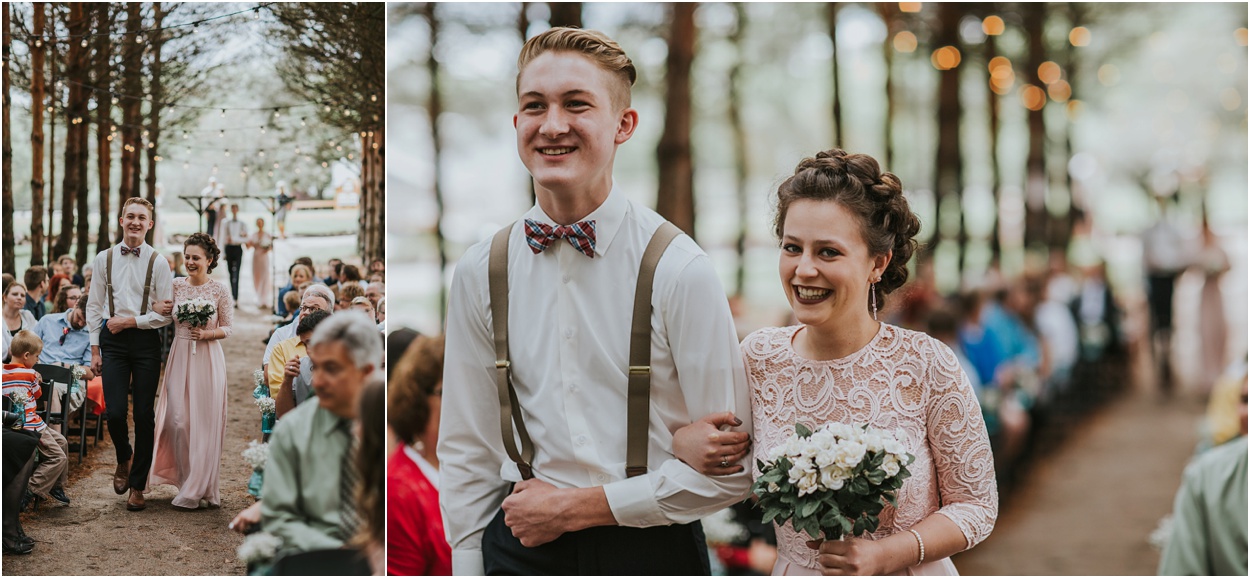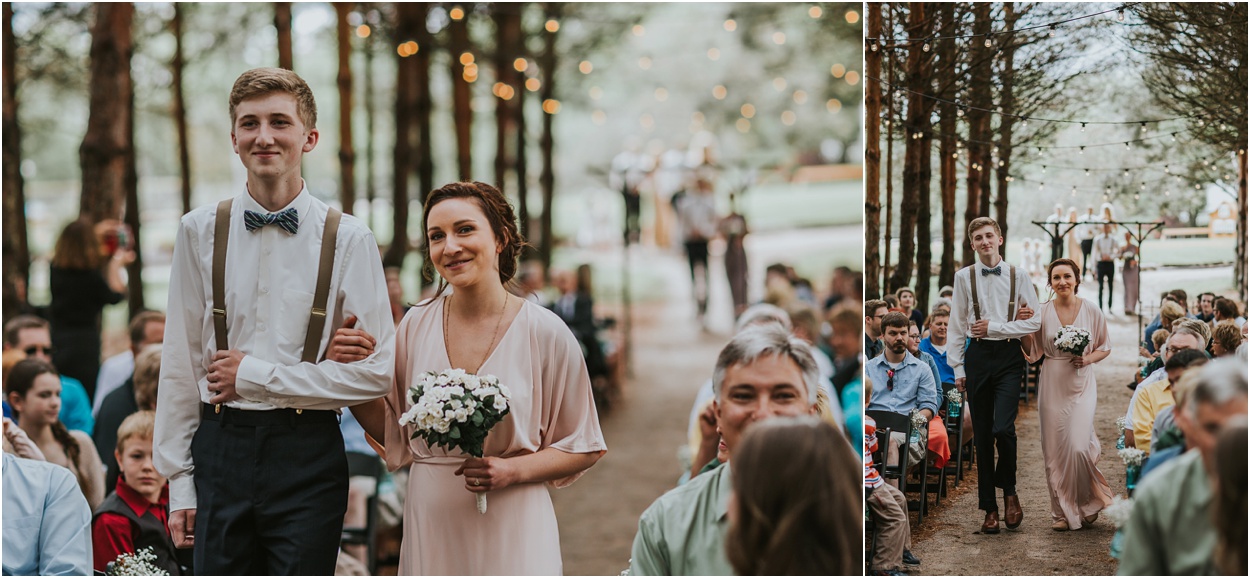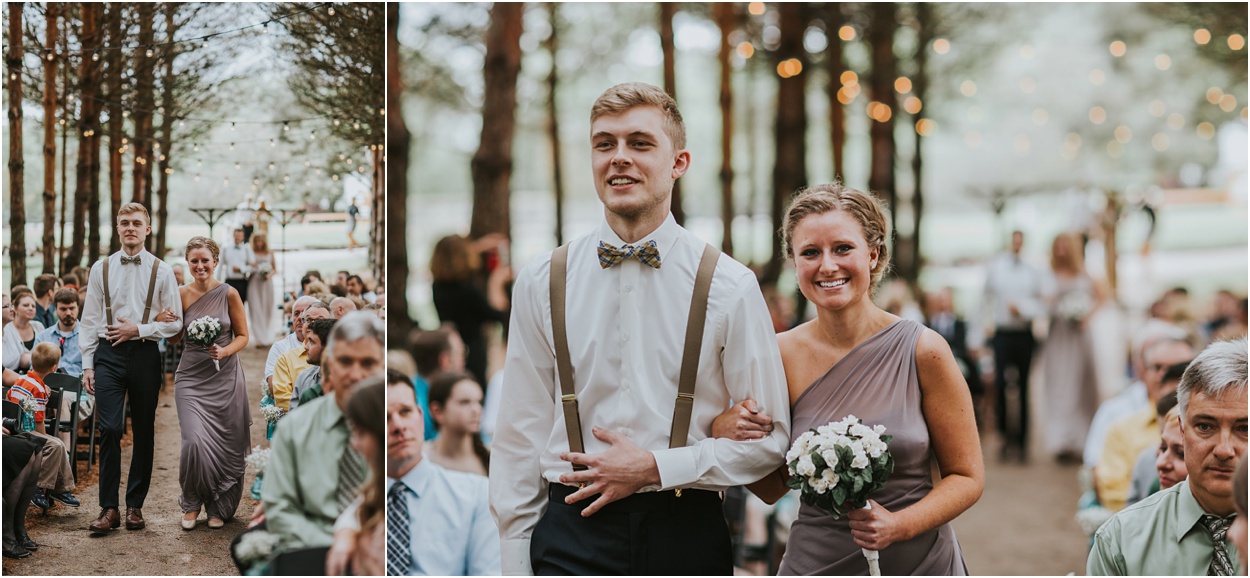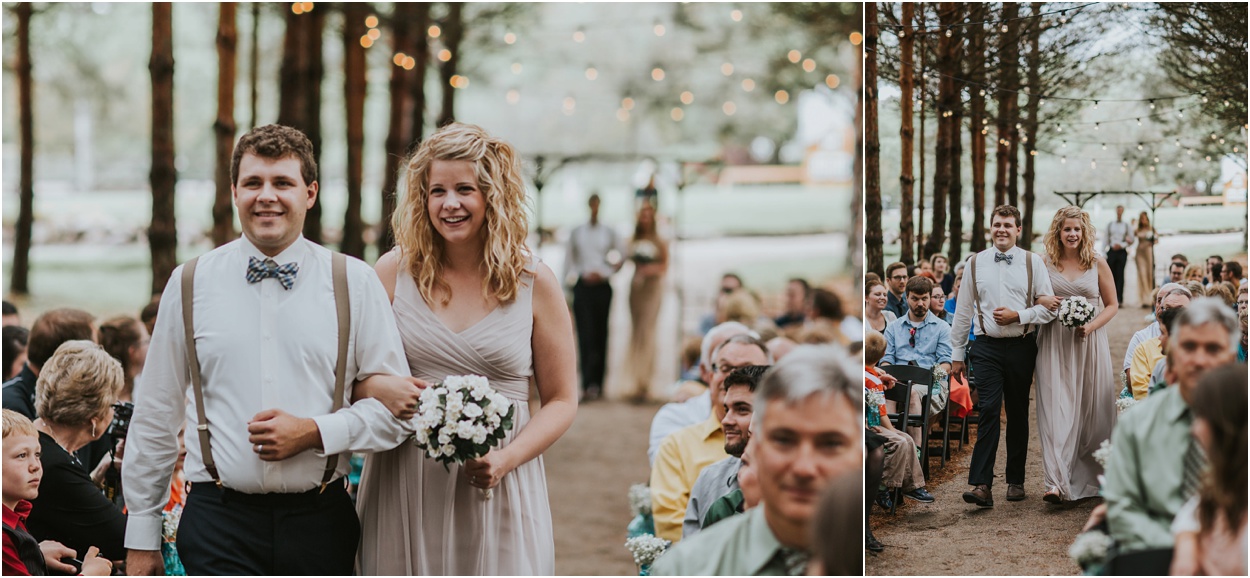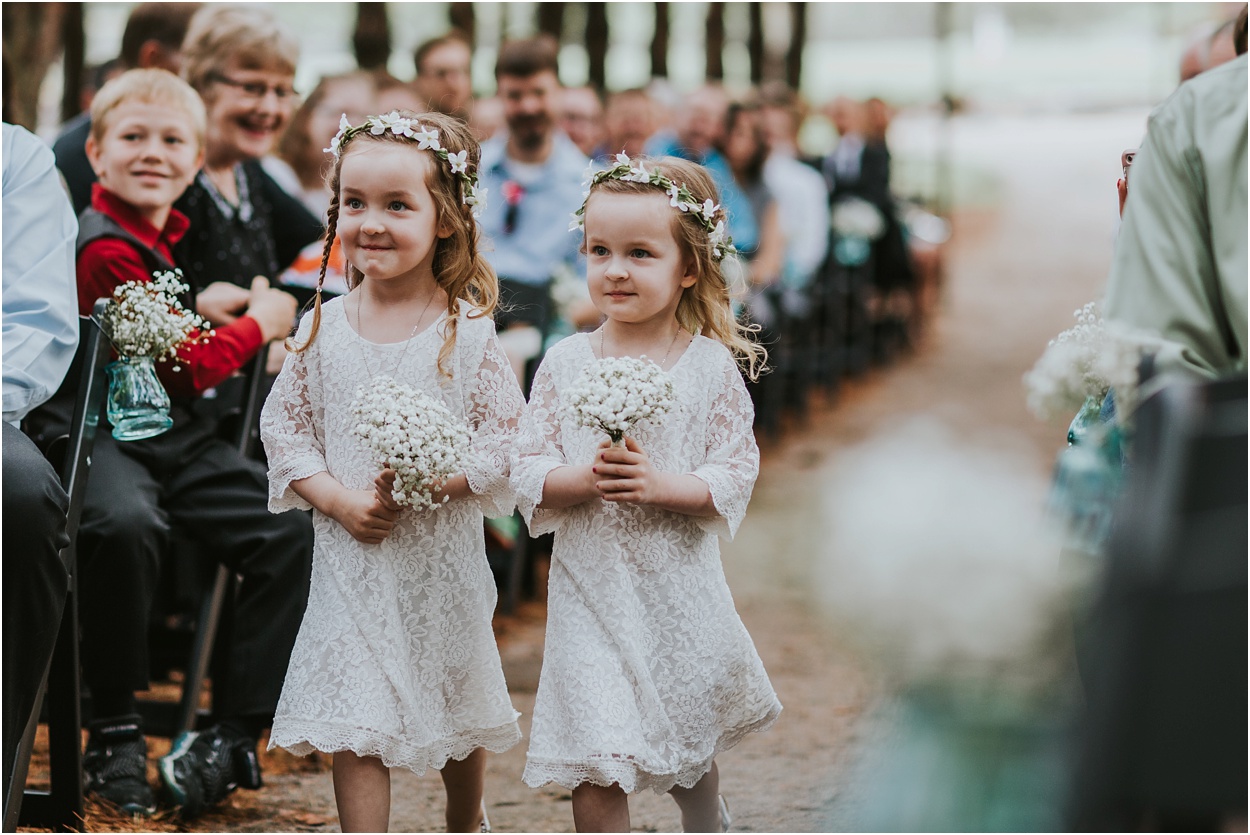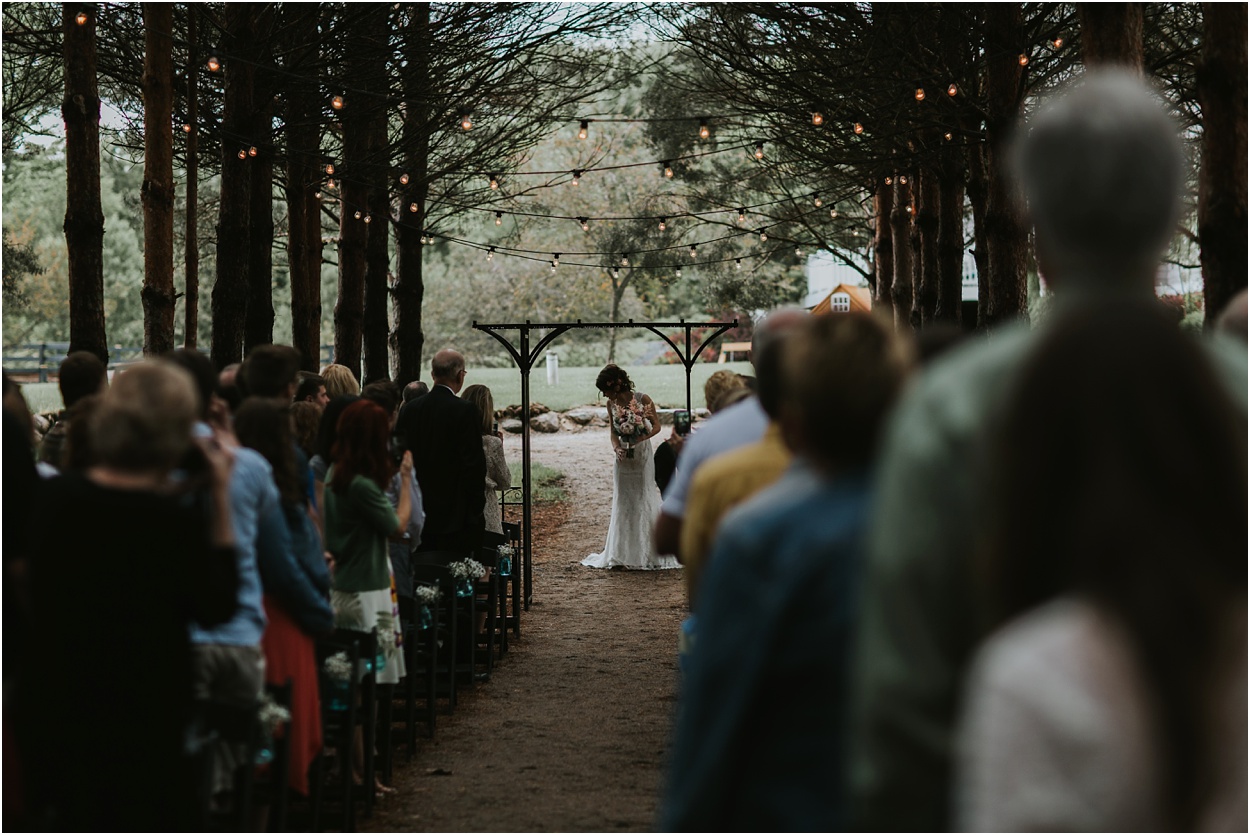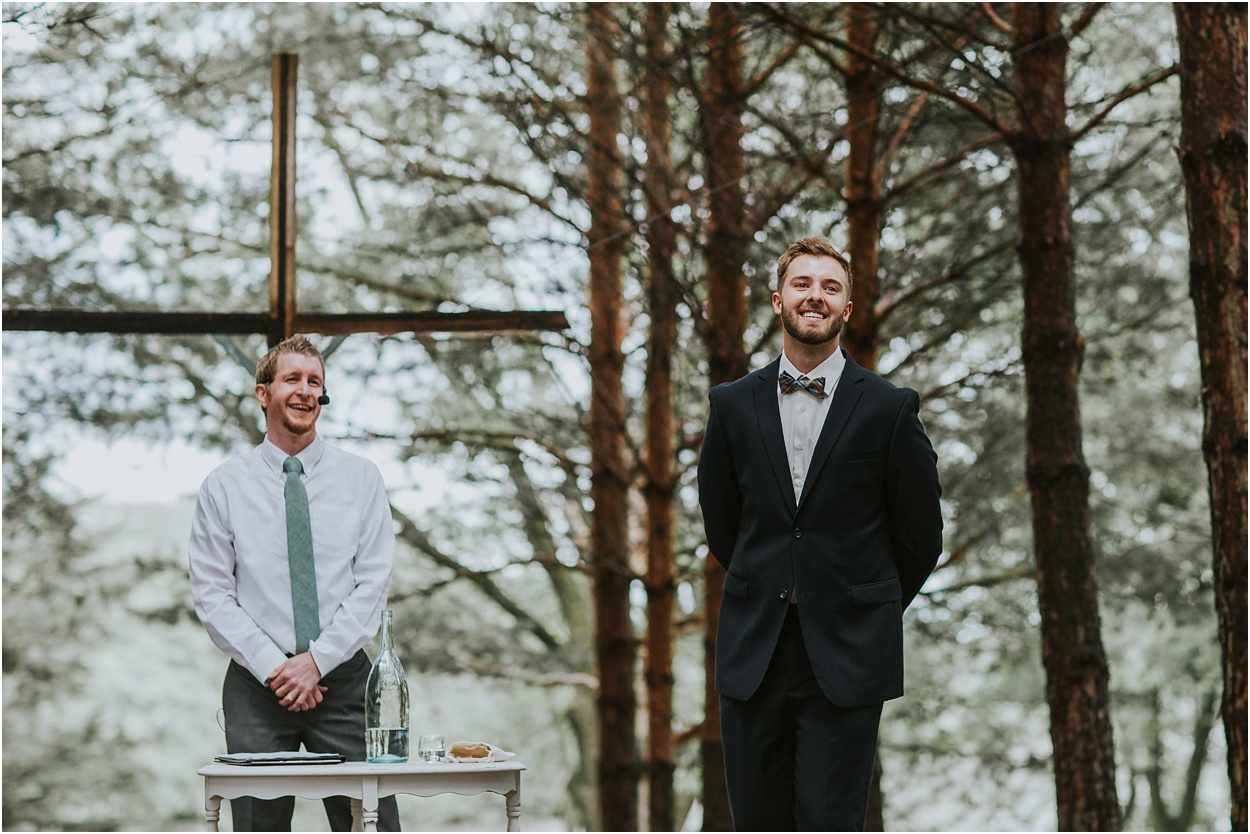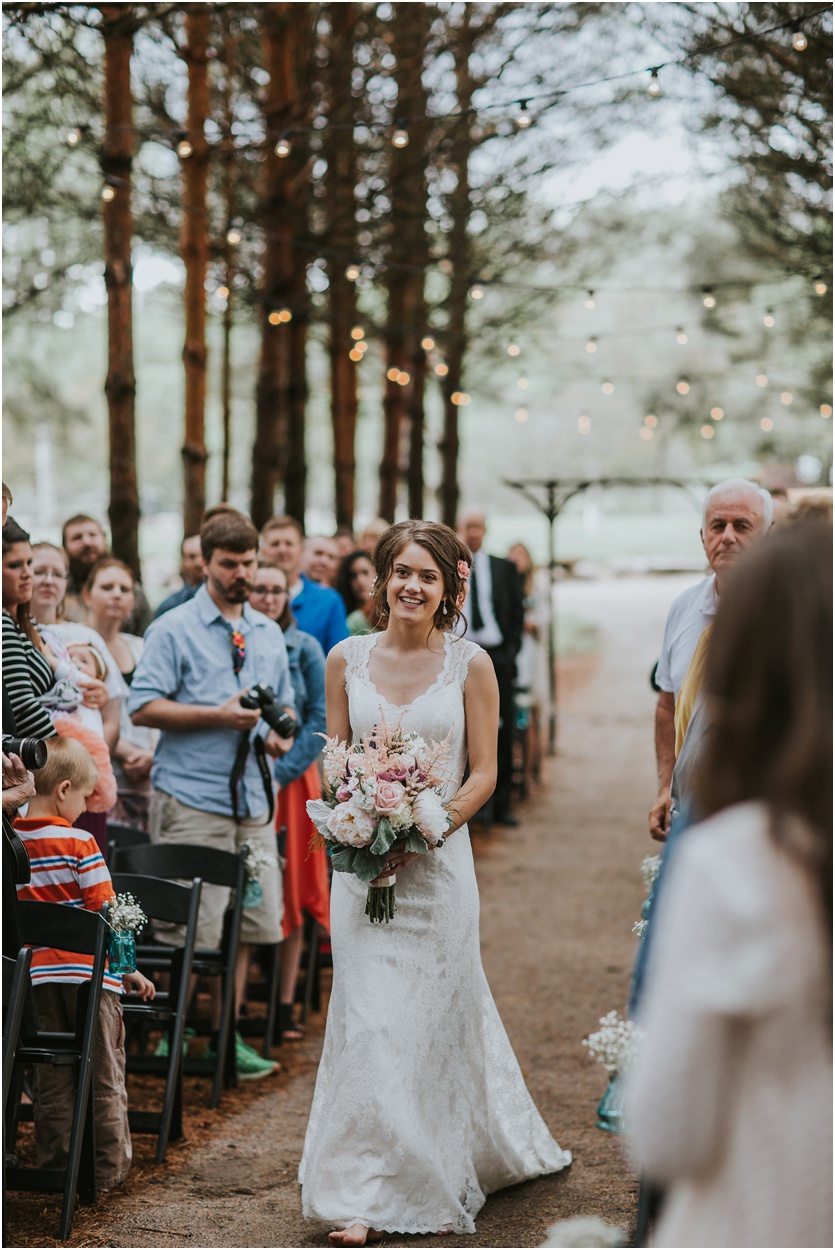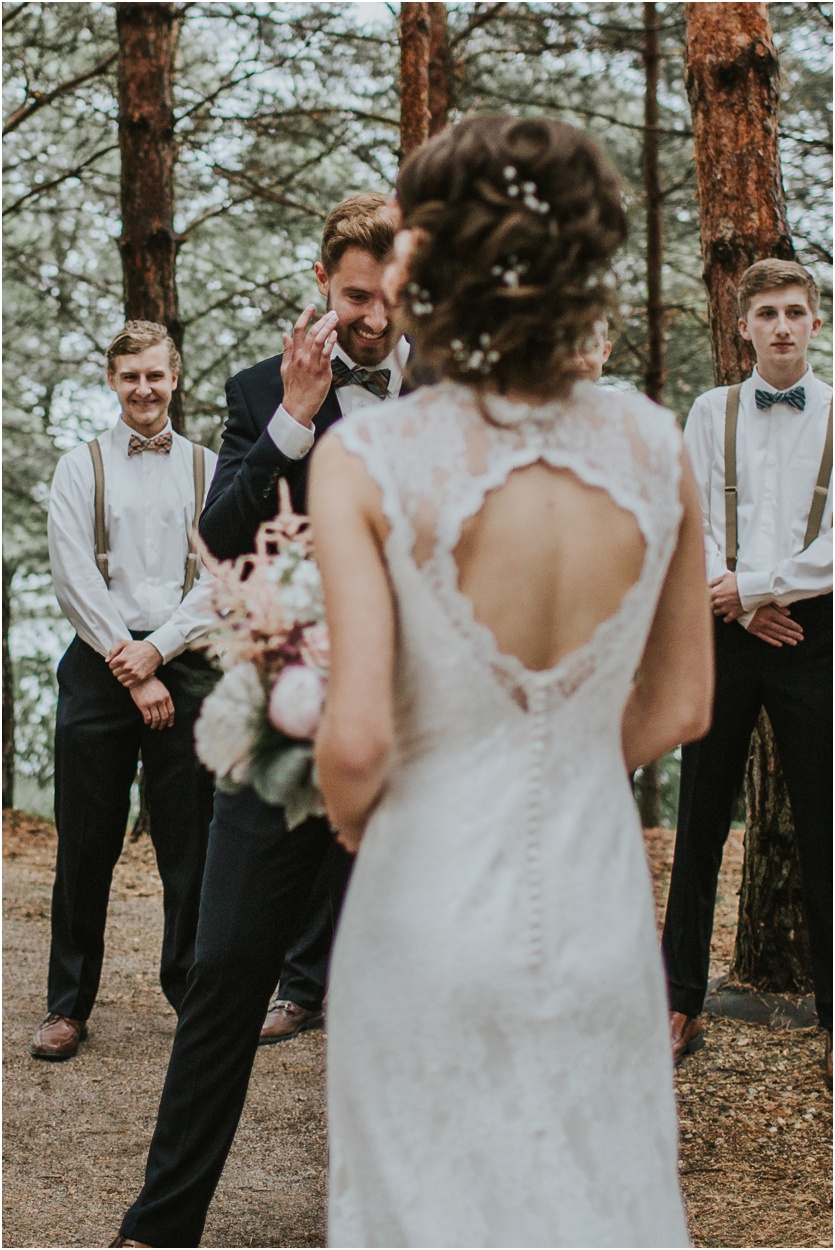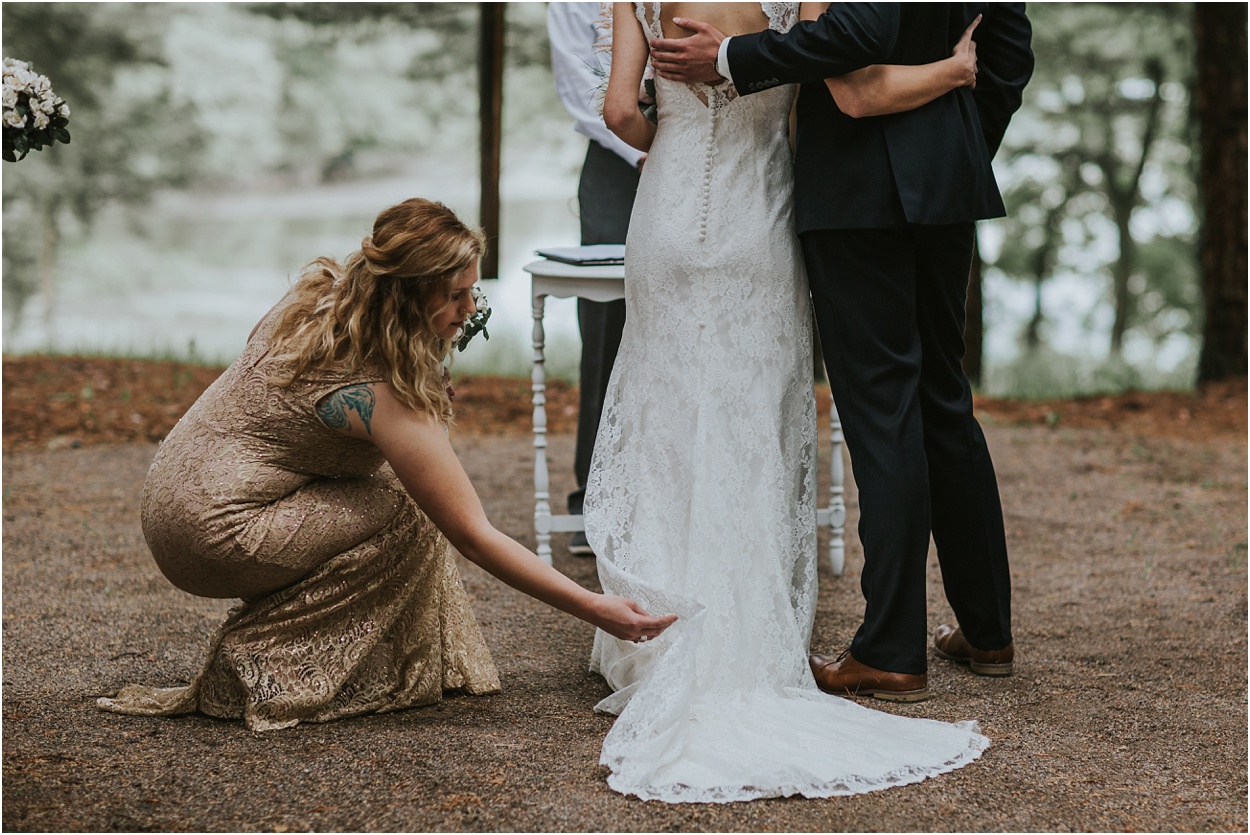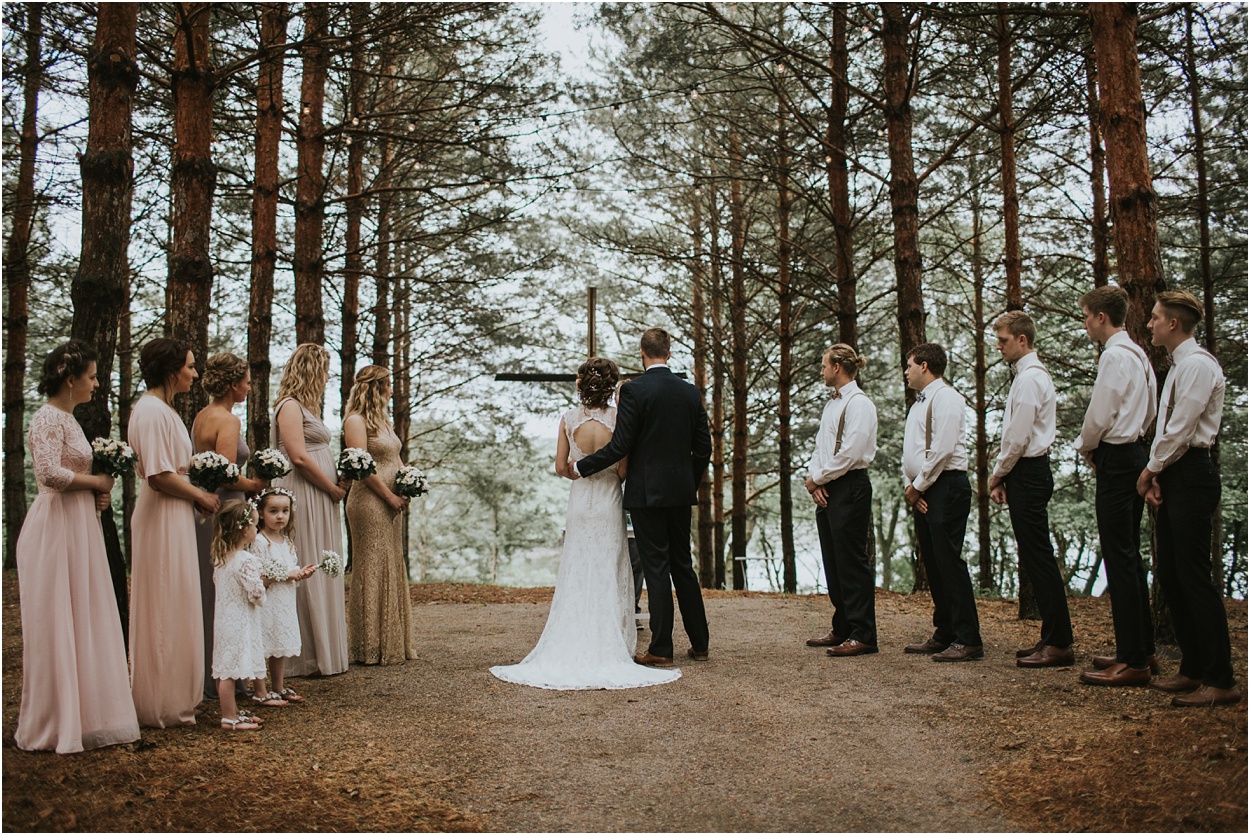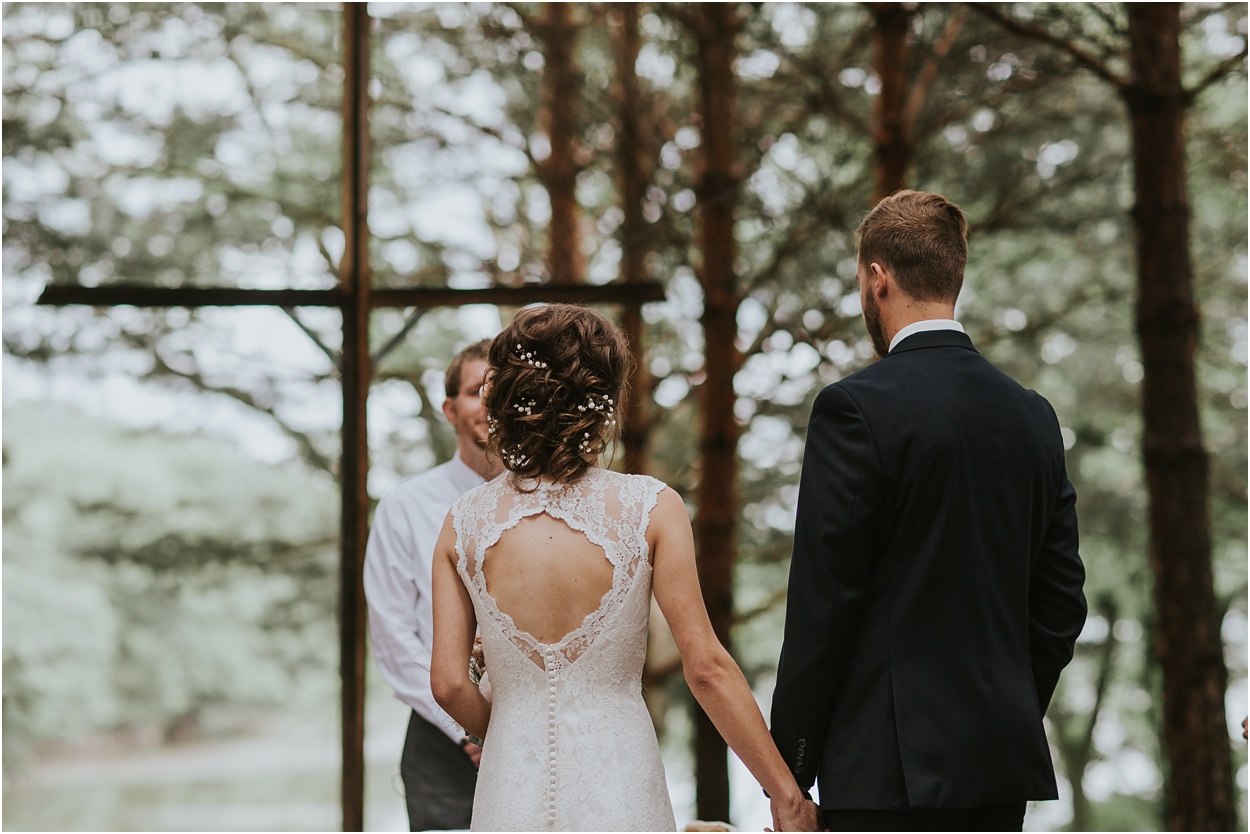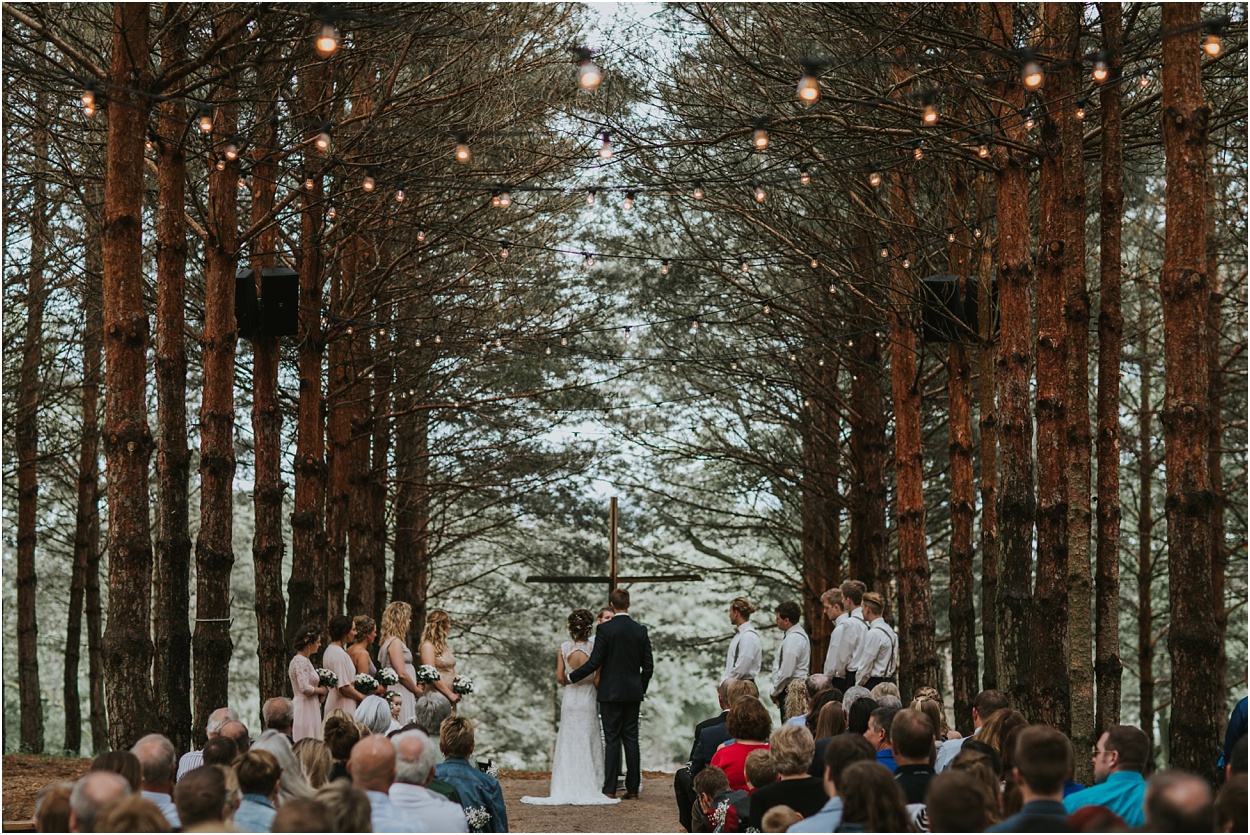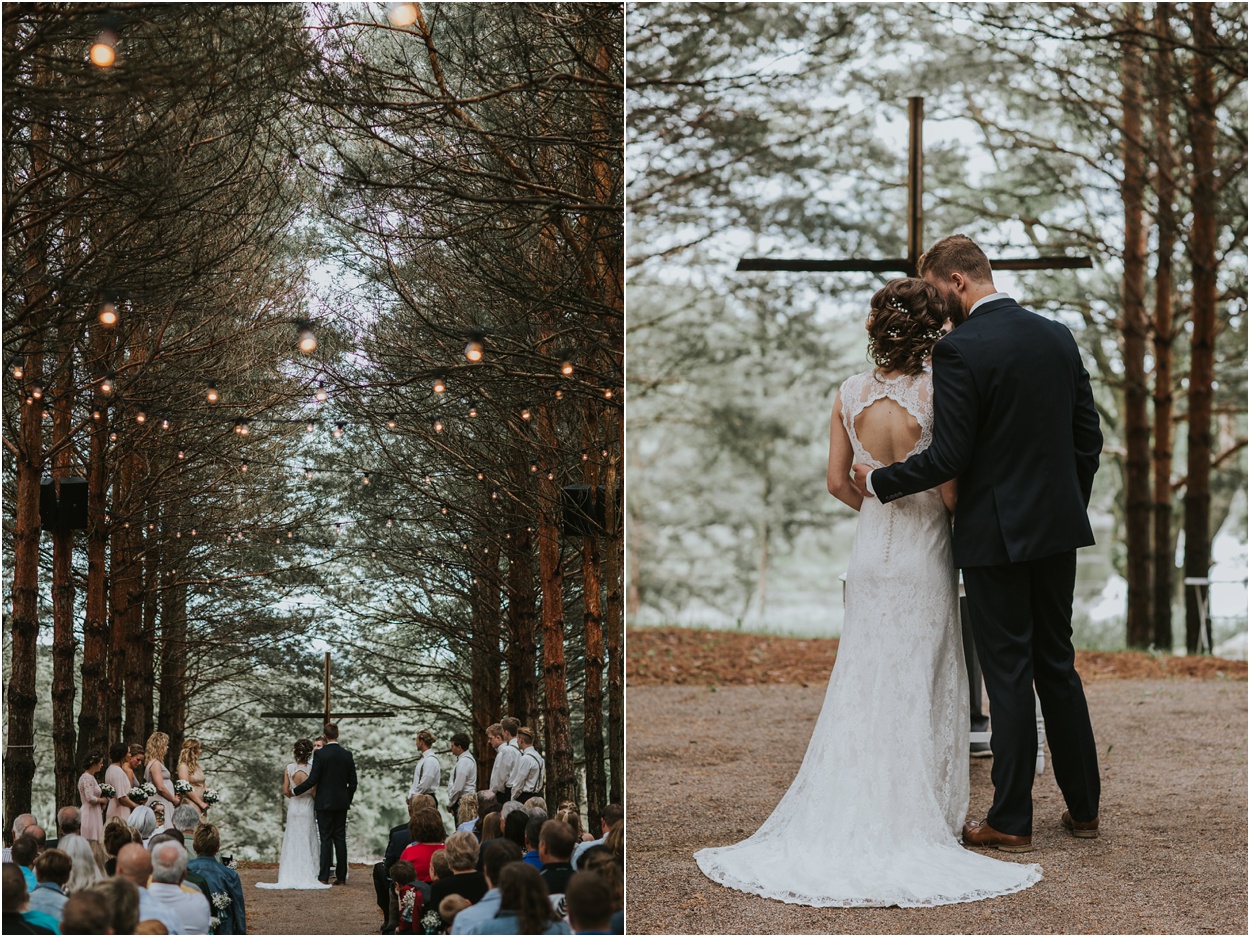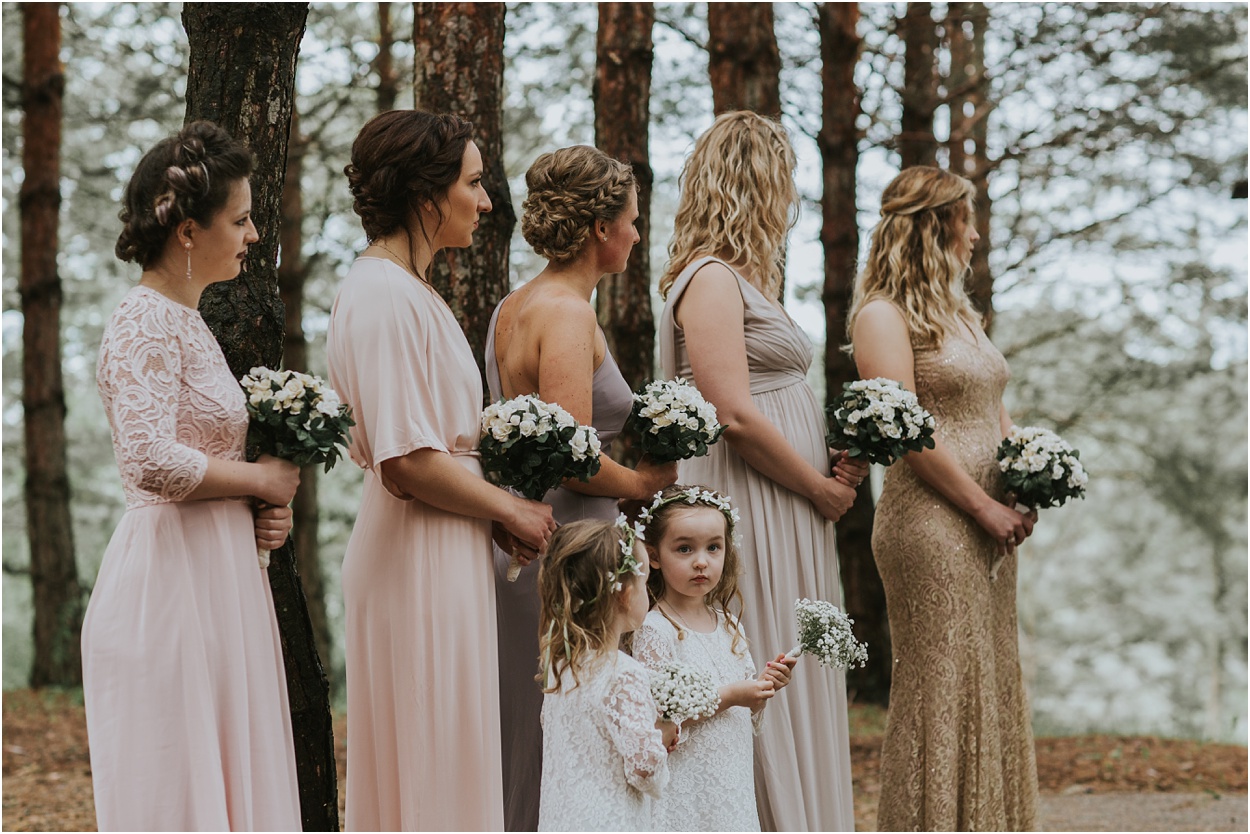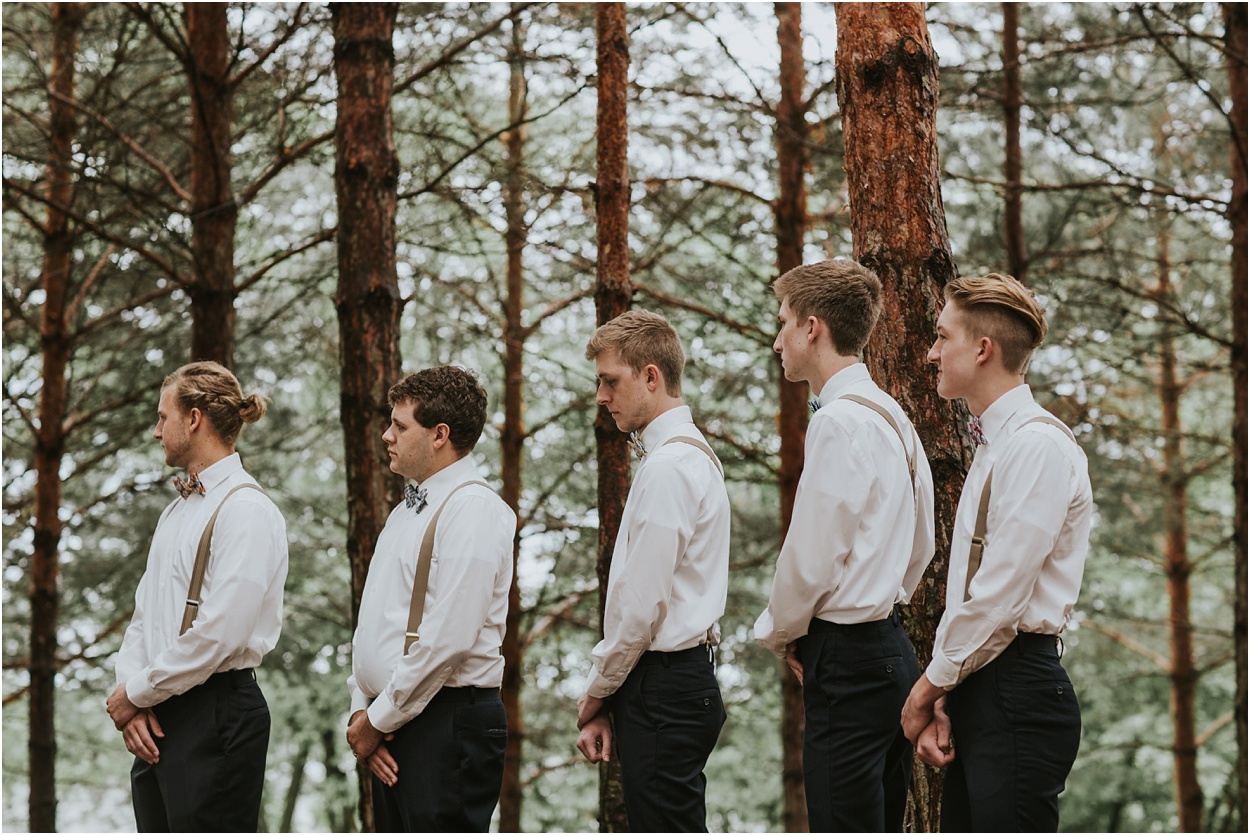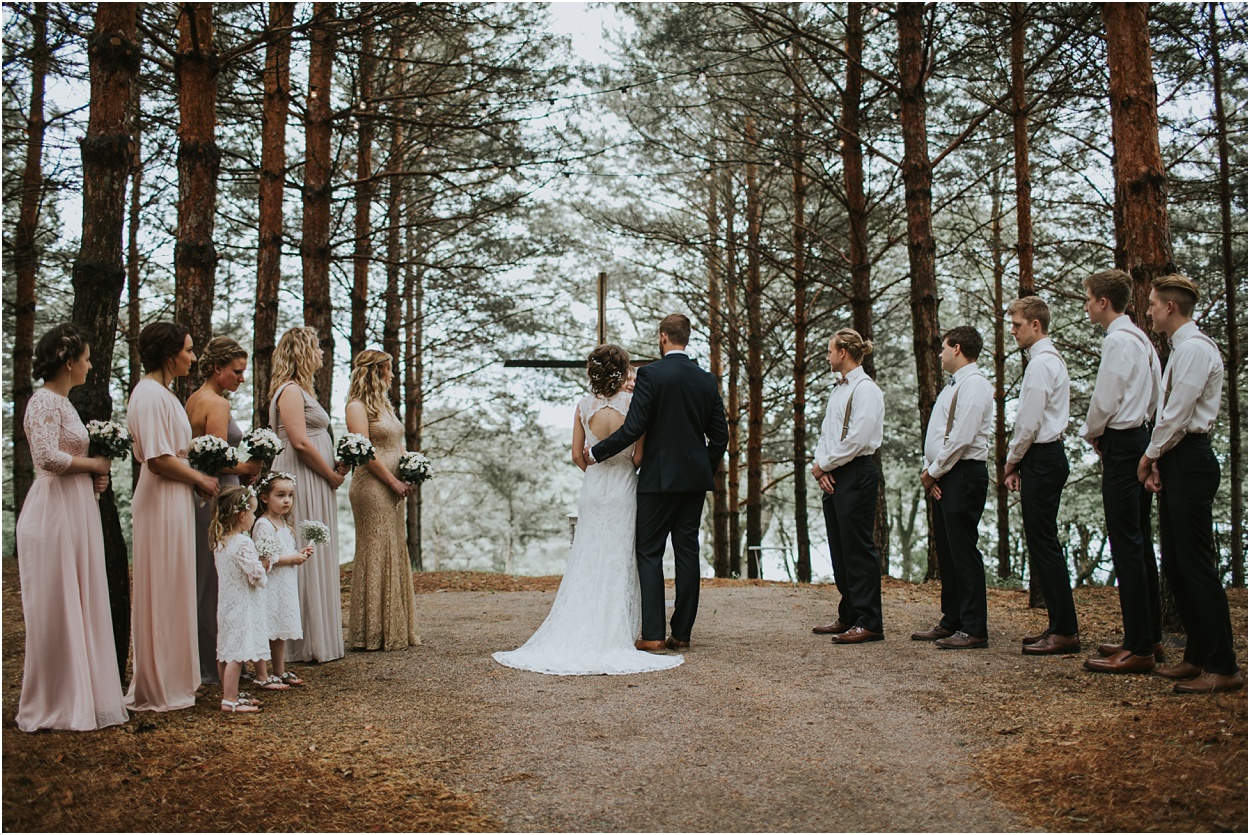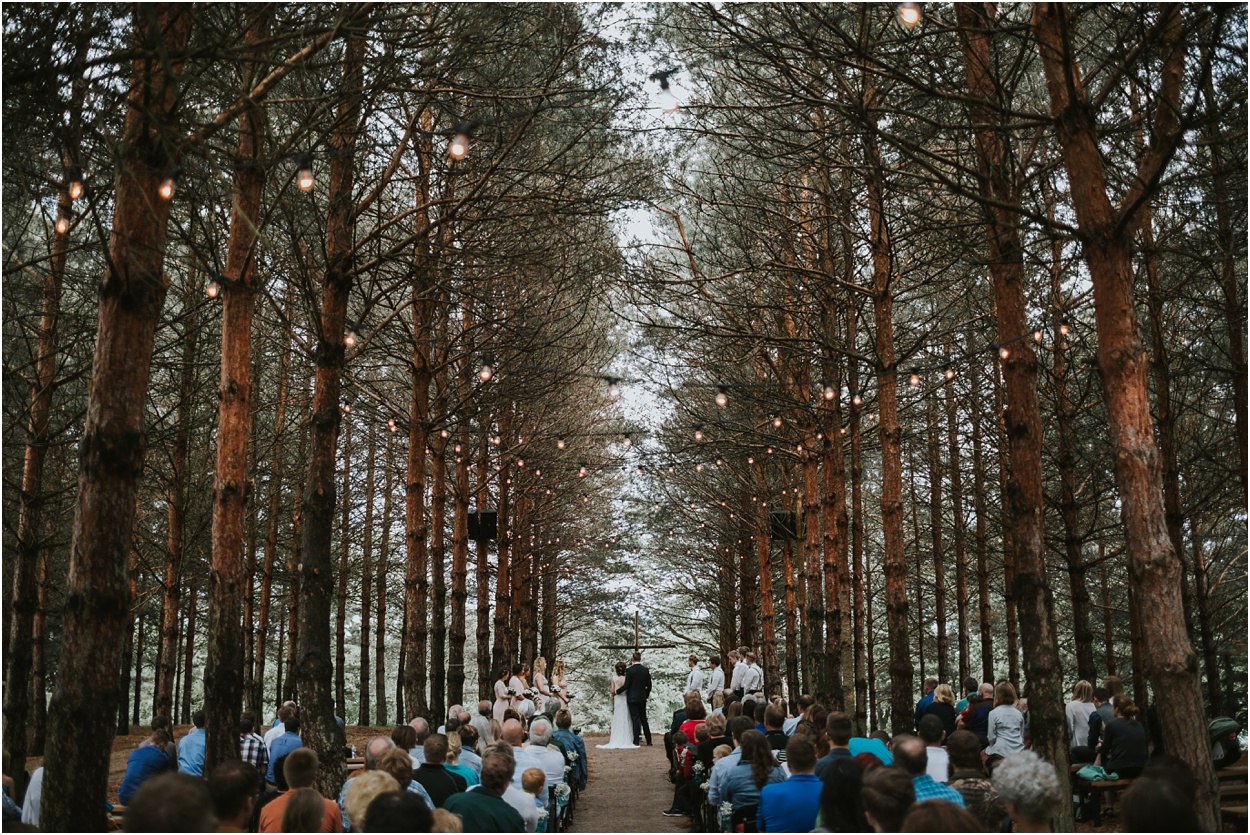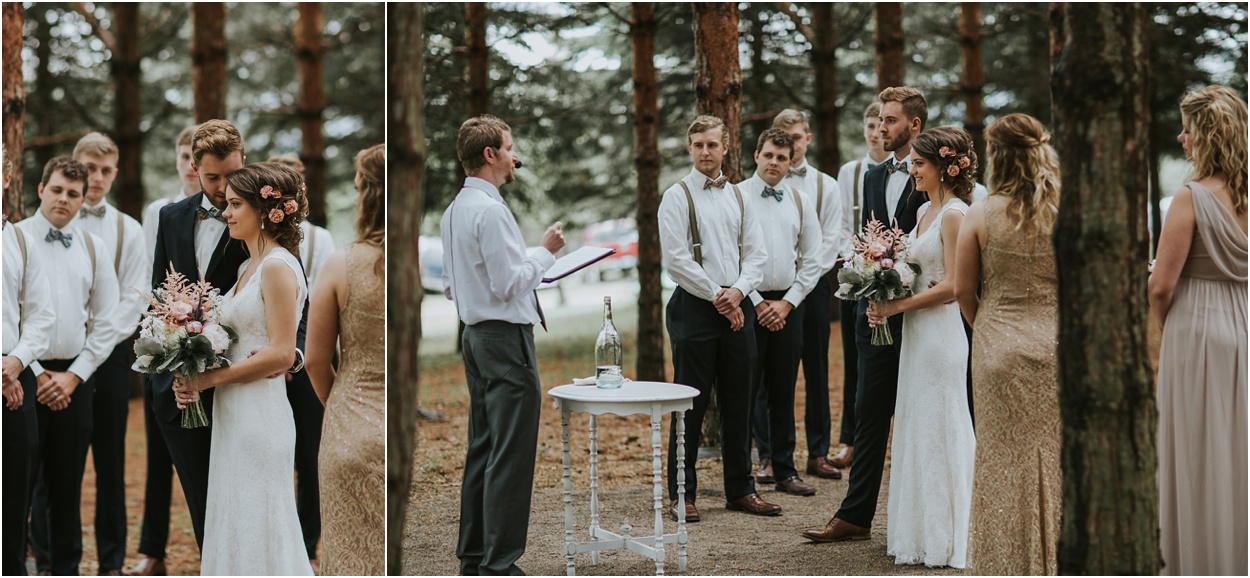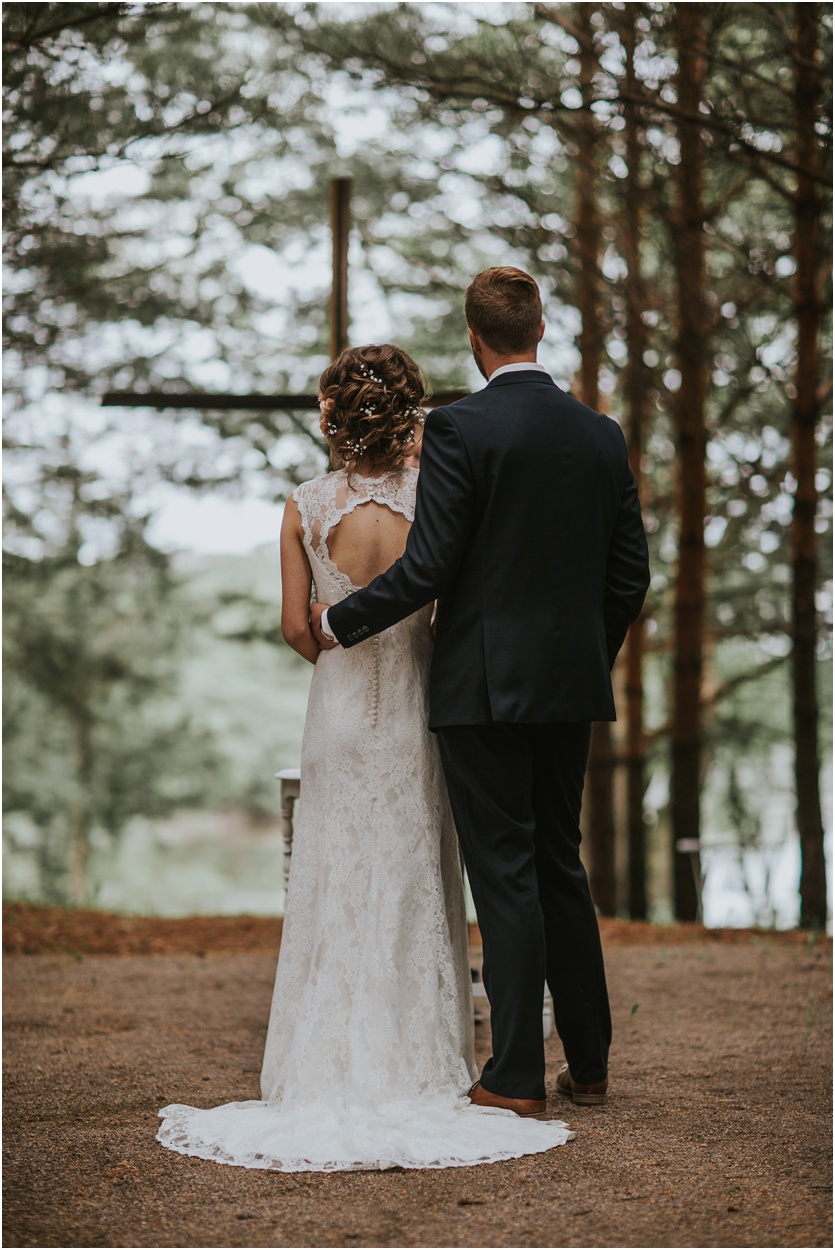 This was one of my favorite parts of the ceremony – Elijah and Faith stepped away from their guests and privately read each other hand-written vows.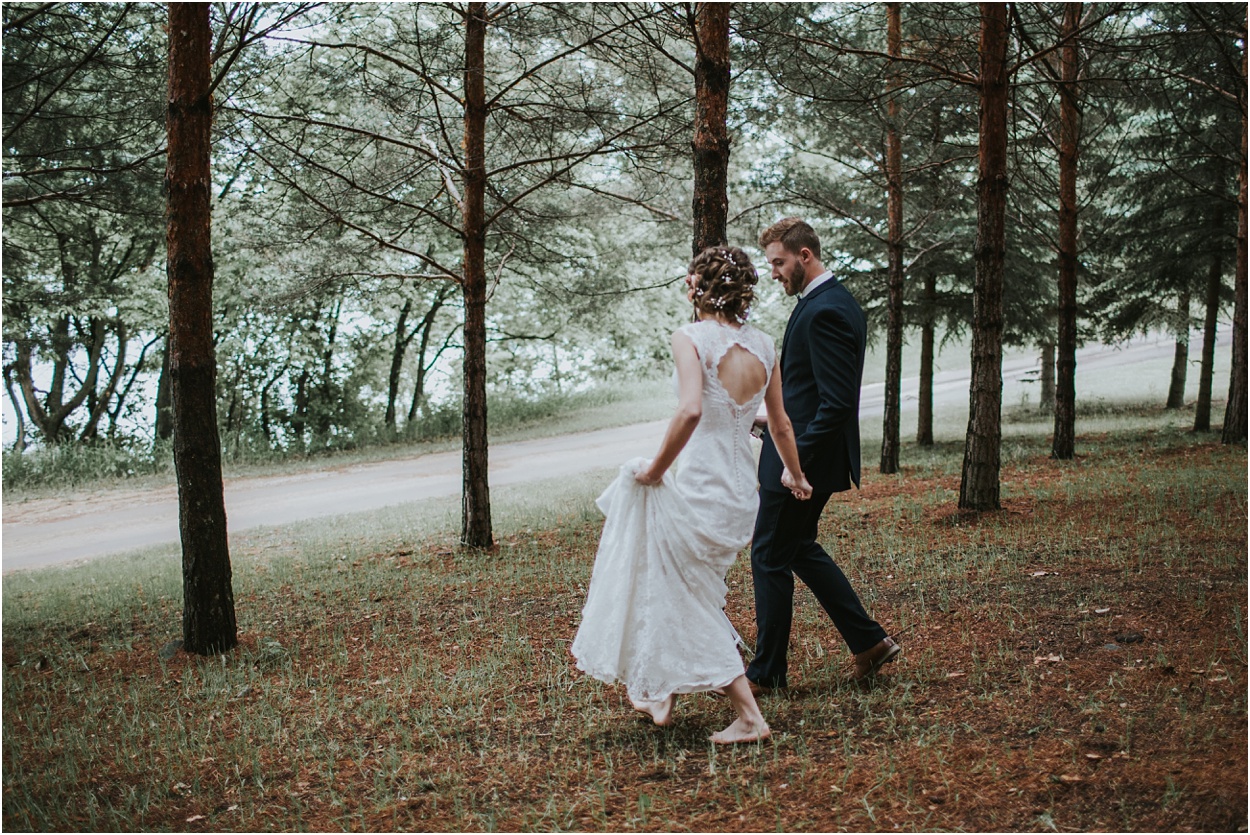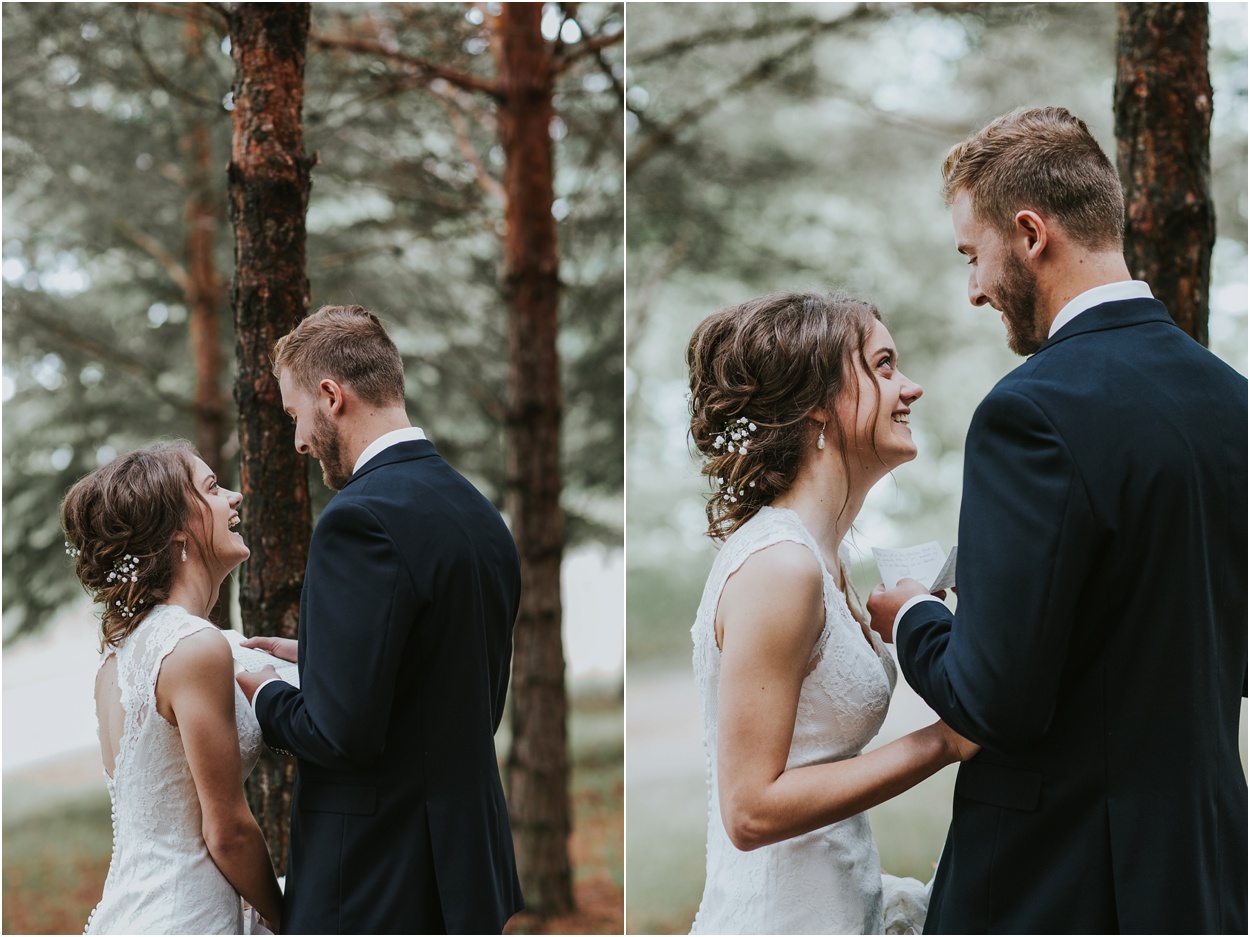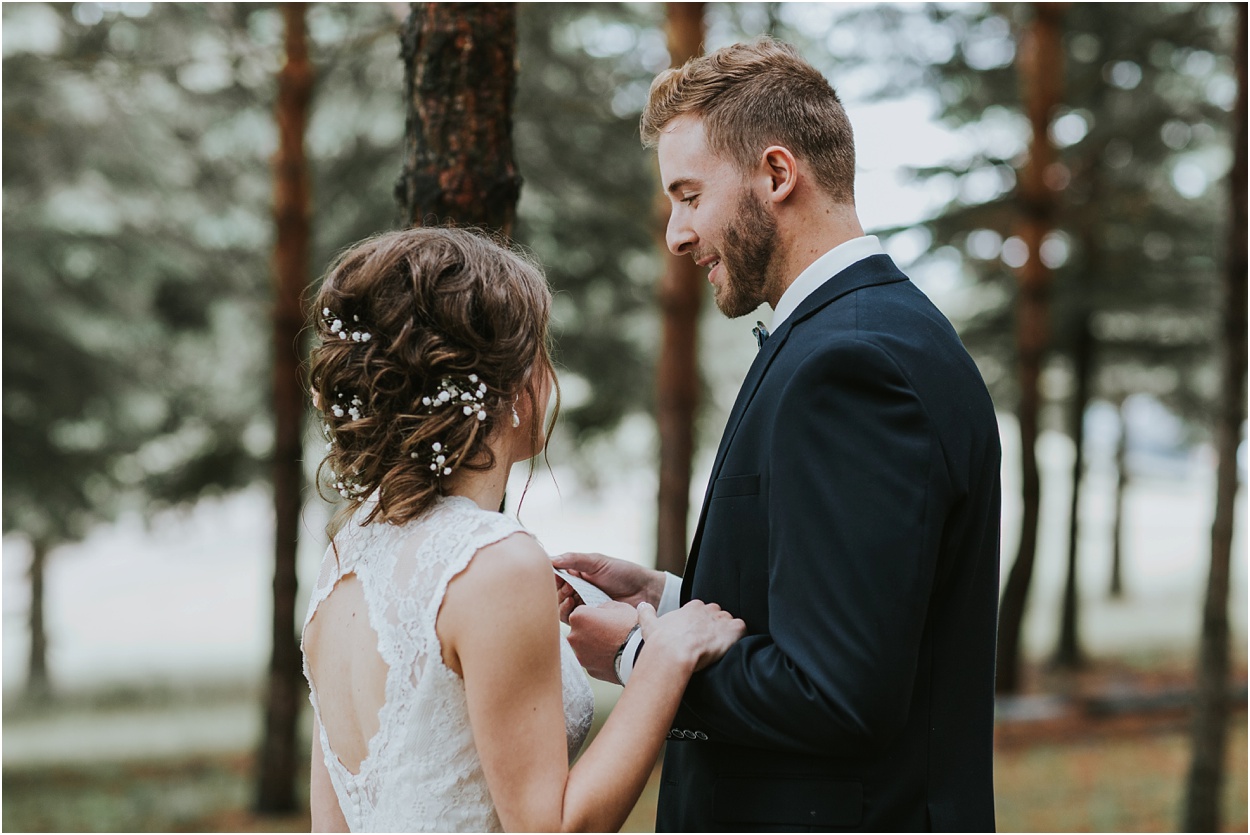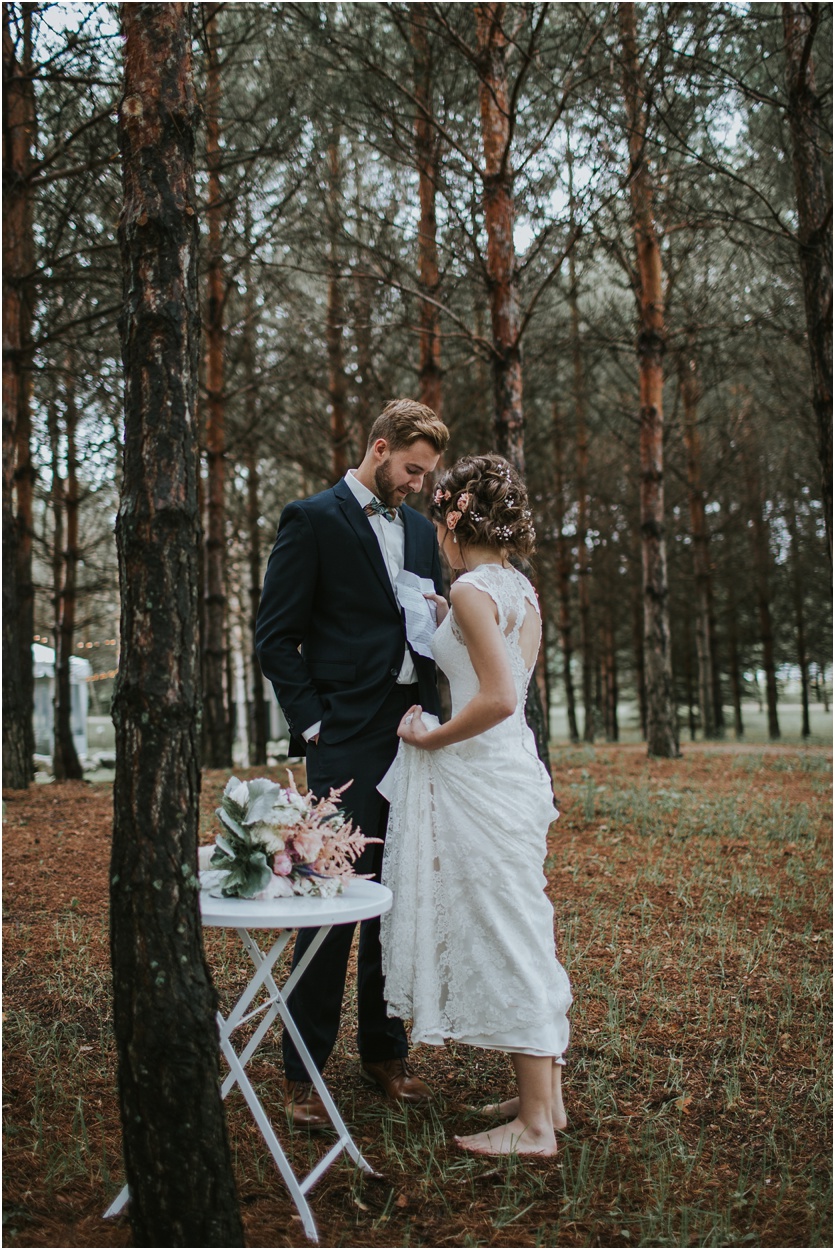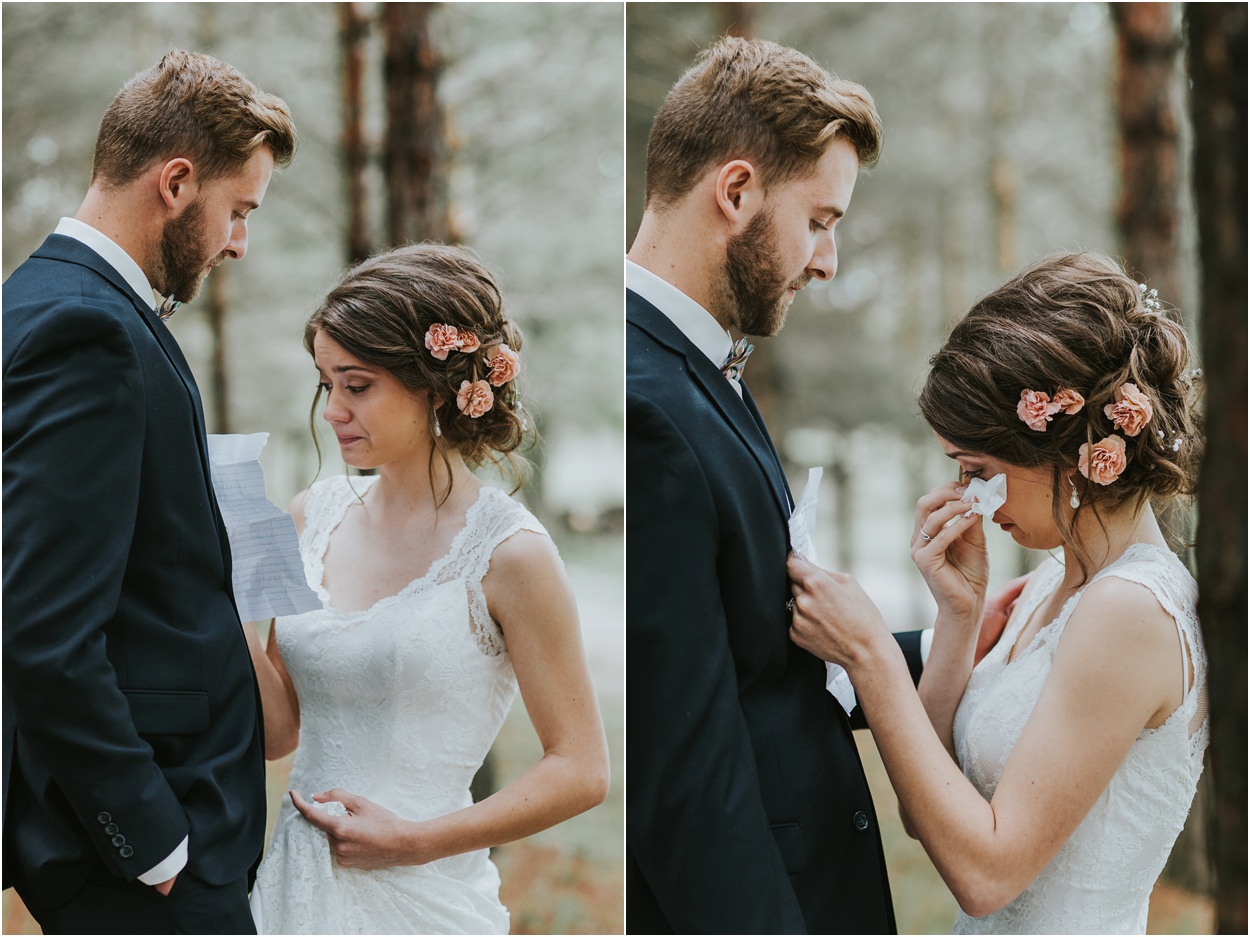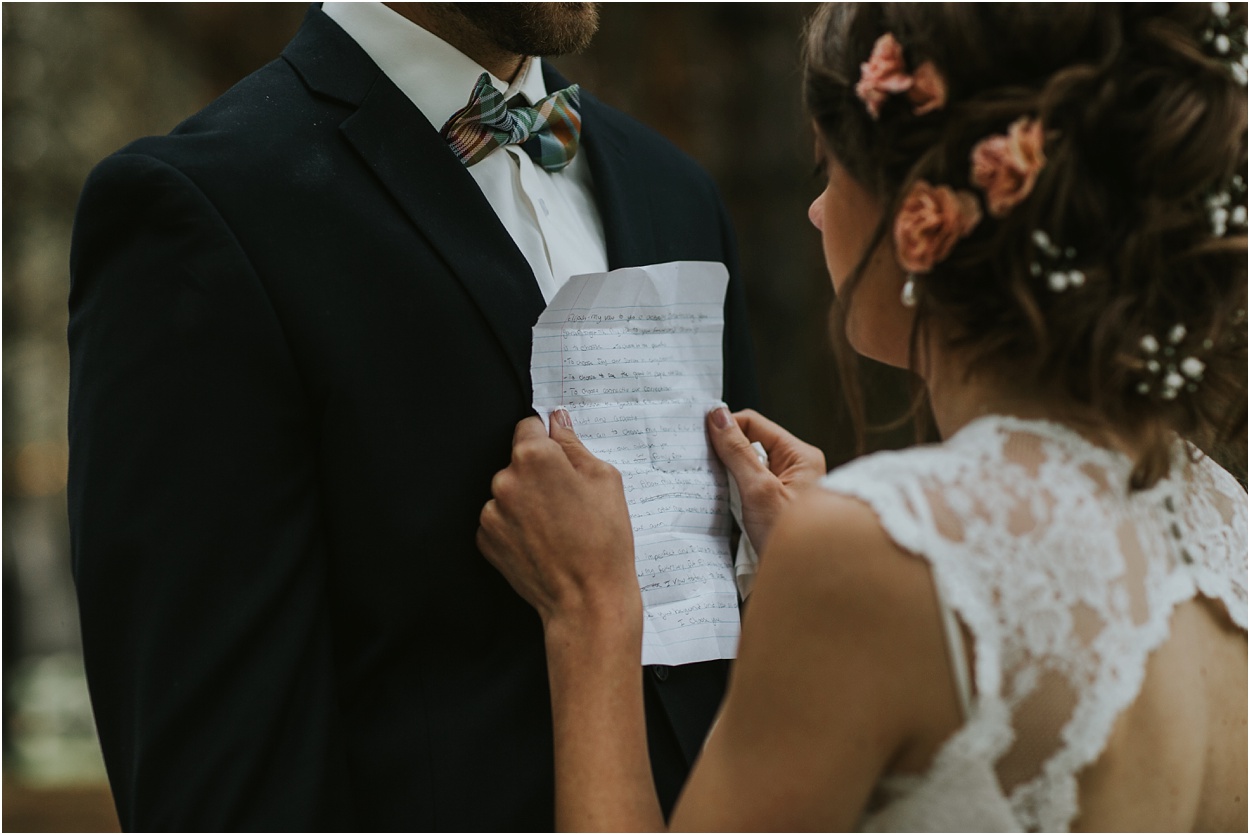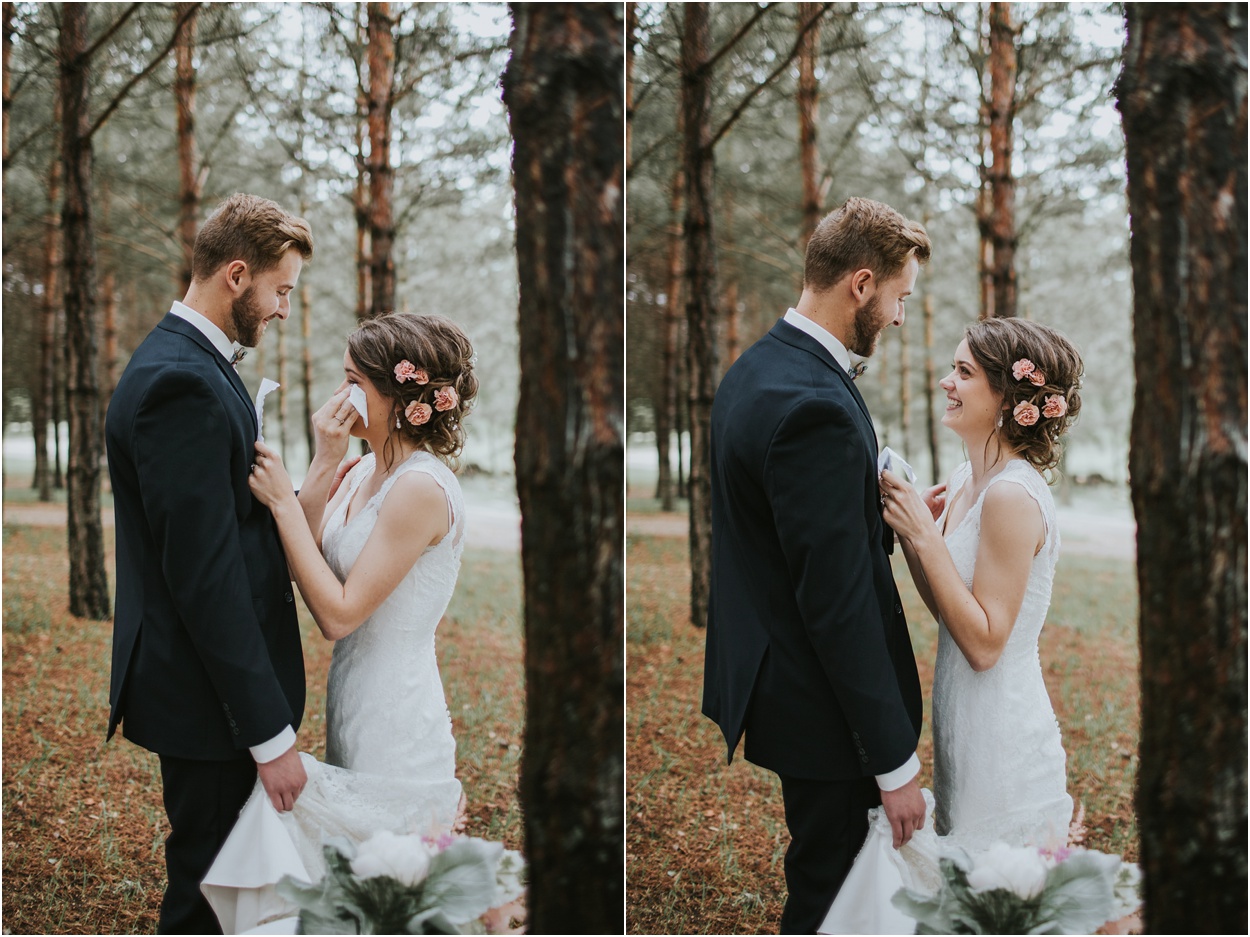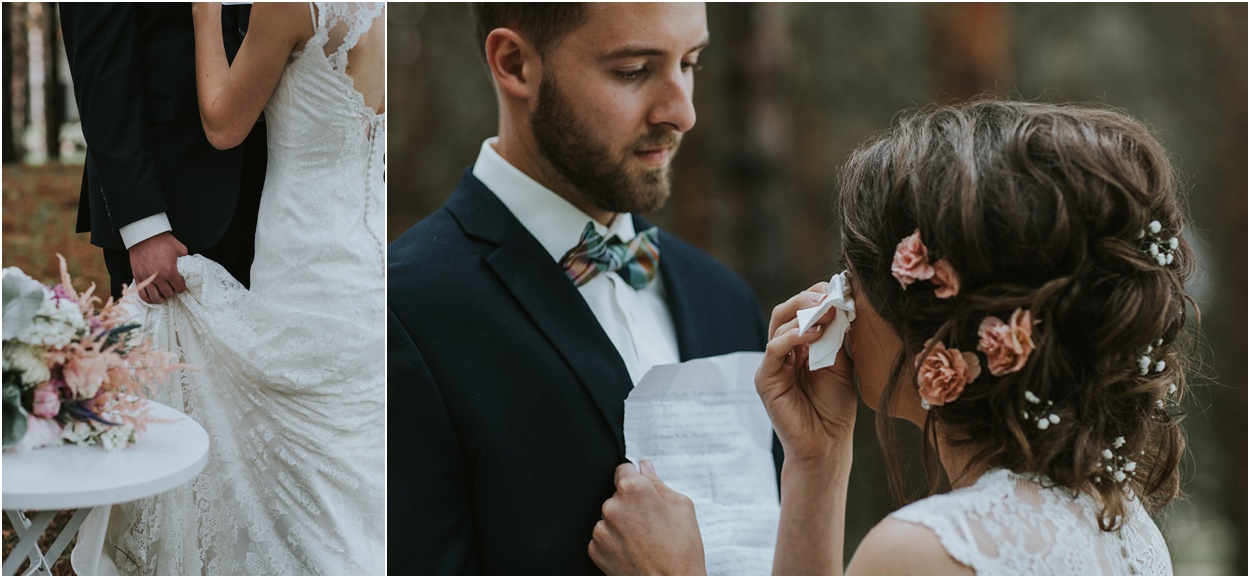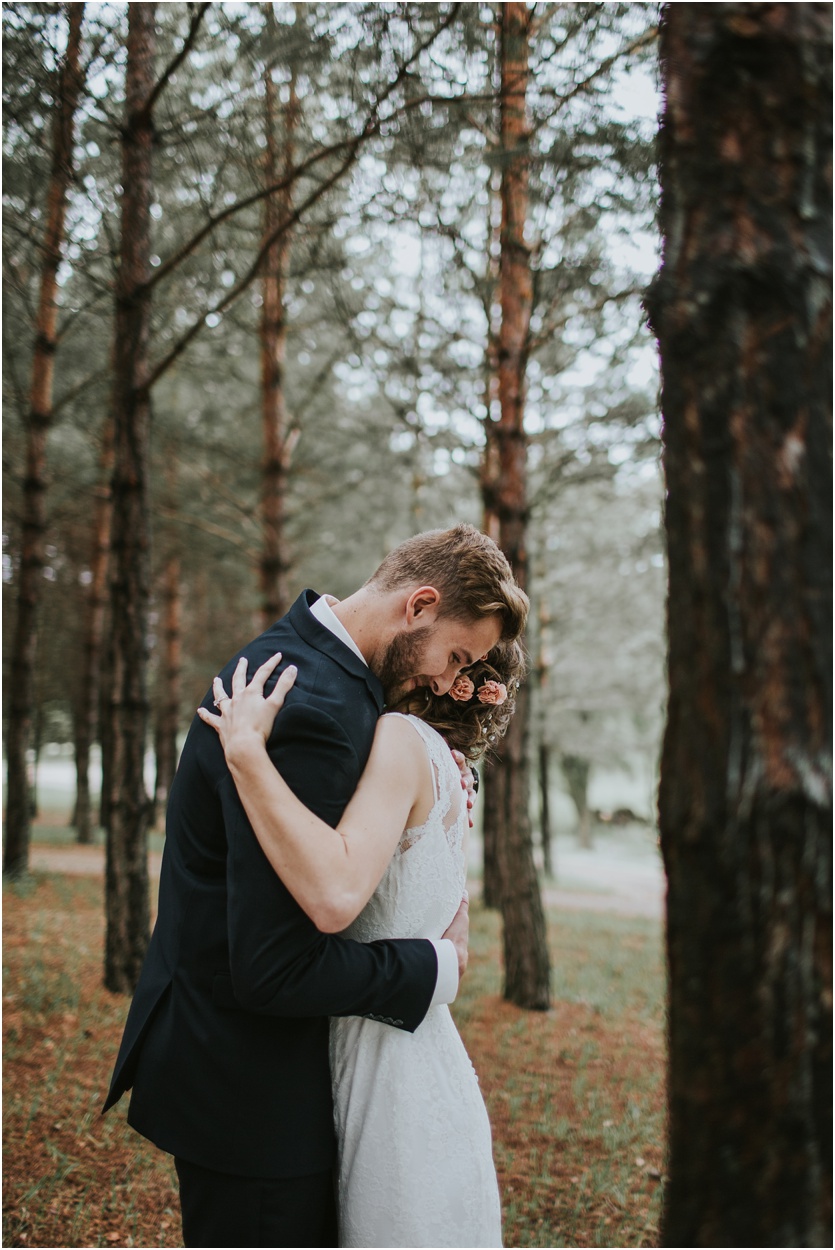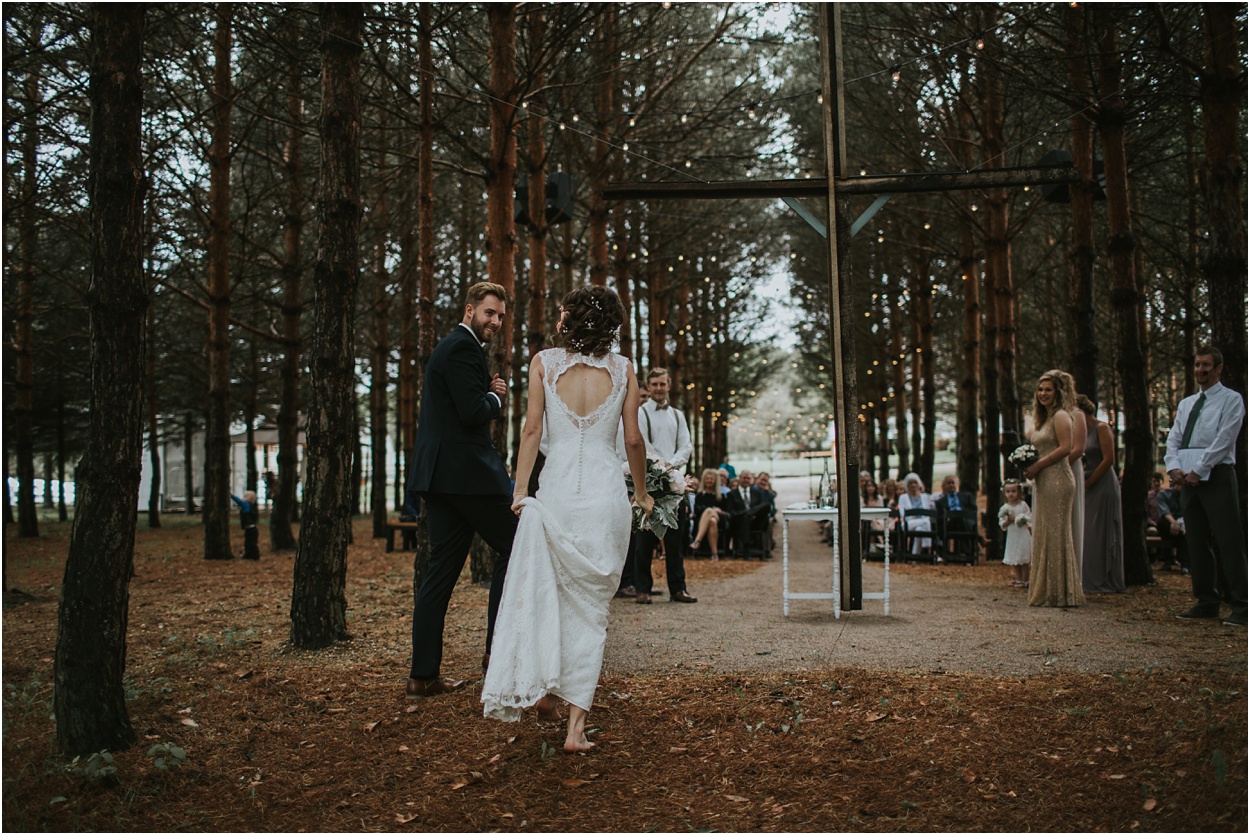 Friends and family gathered to pray and prophecy over Faith and Elijah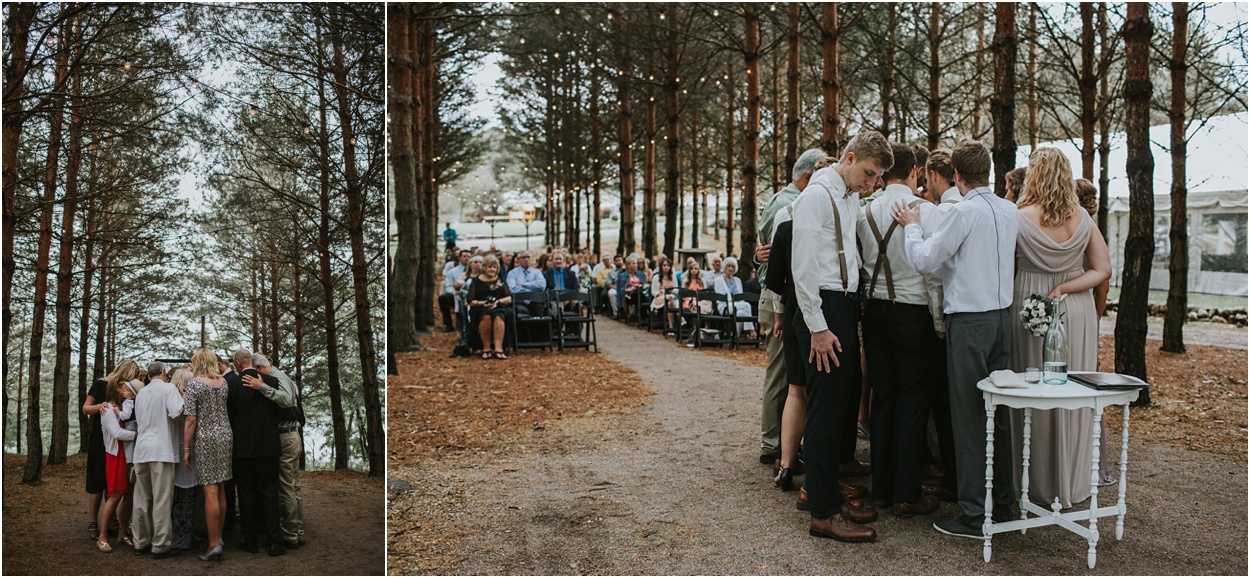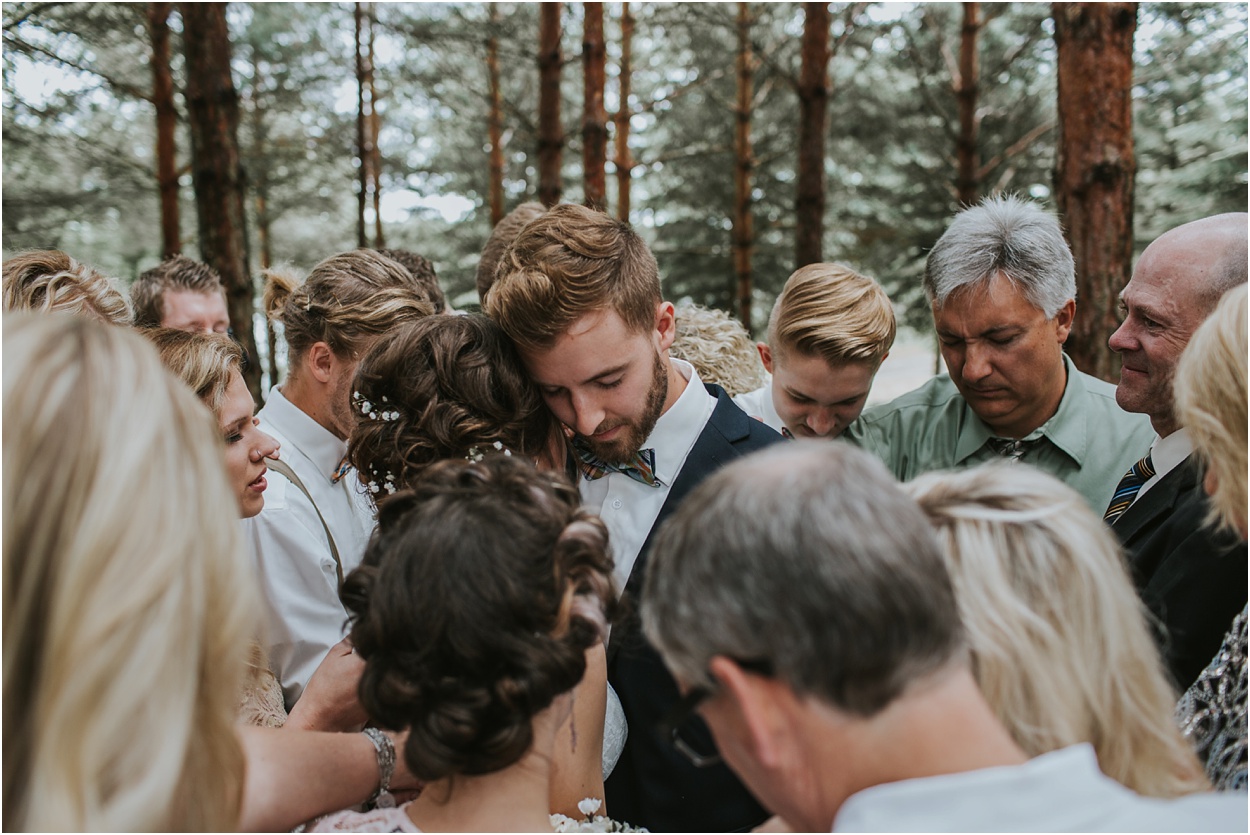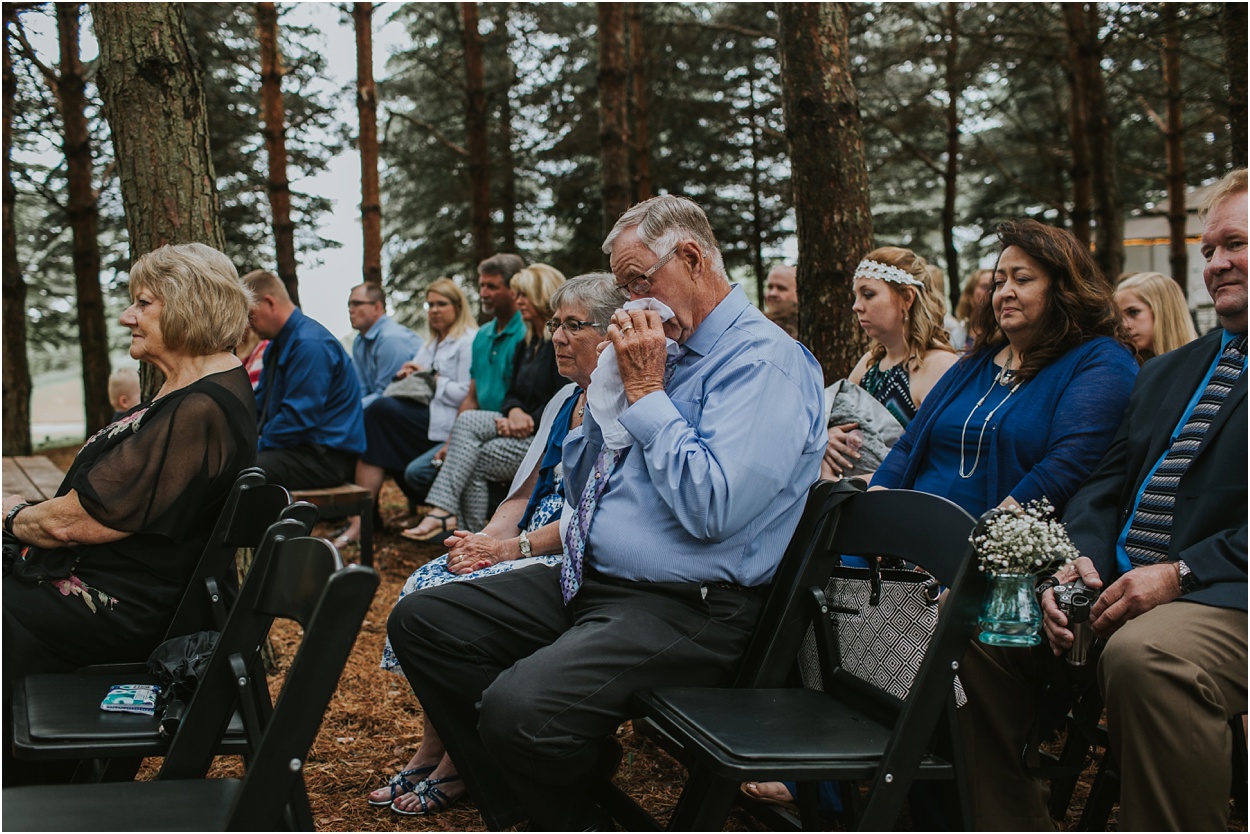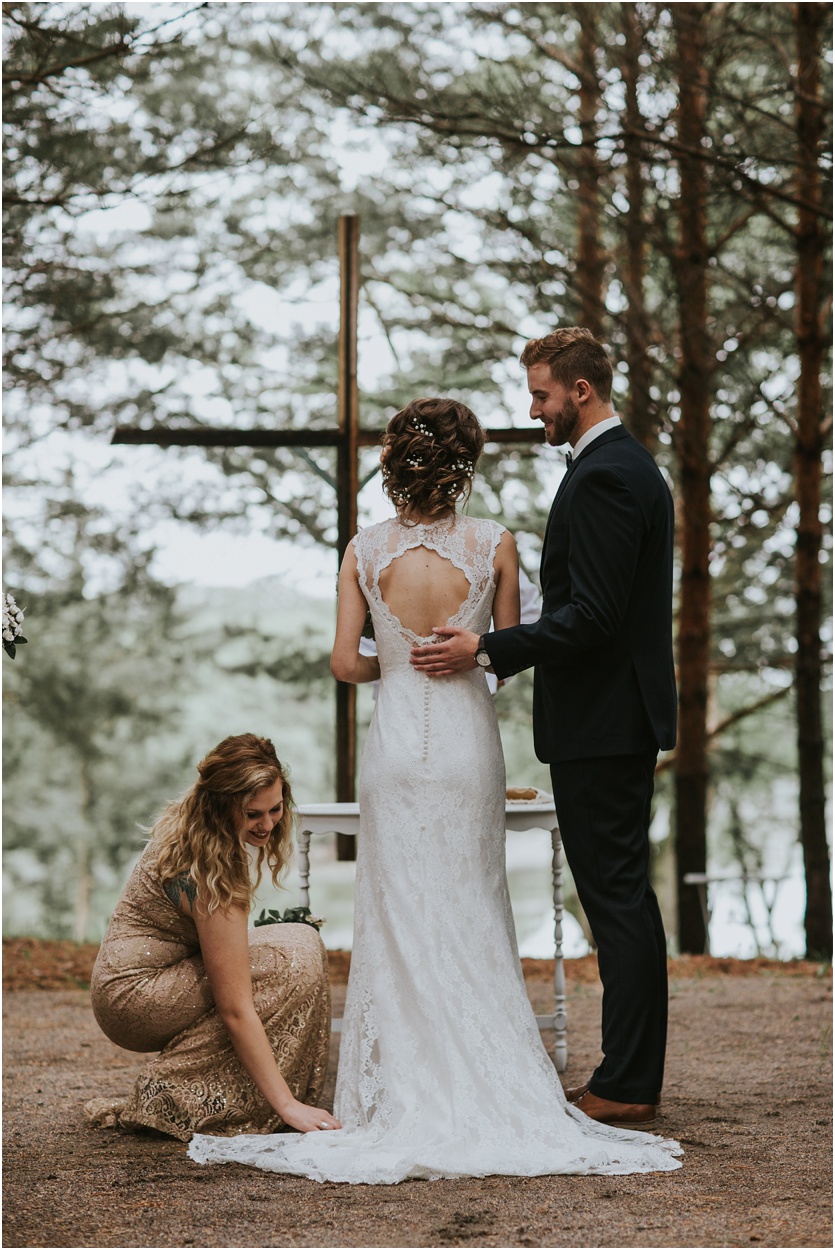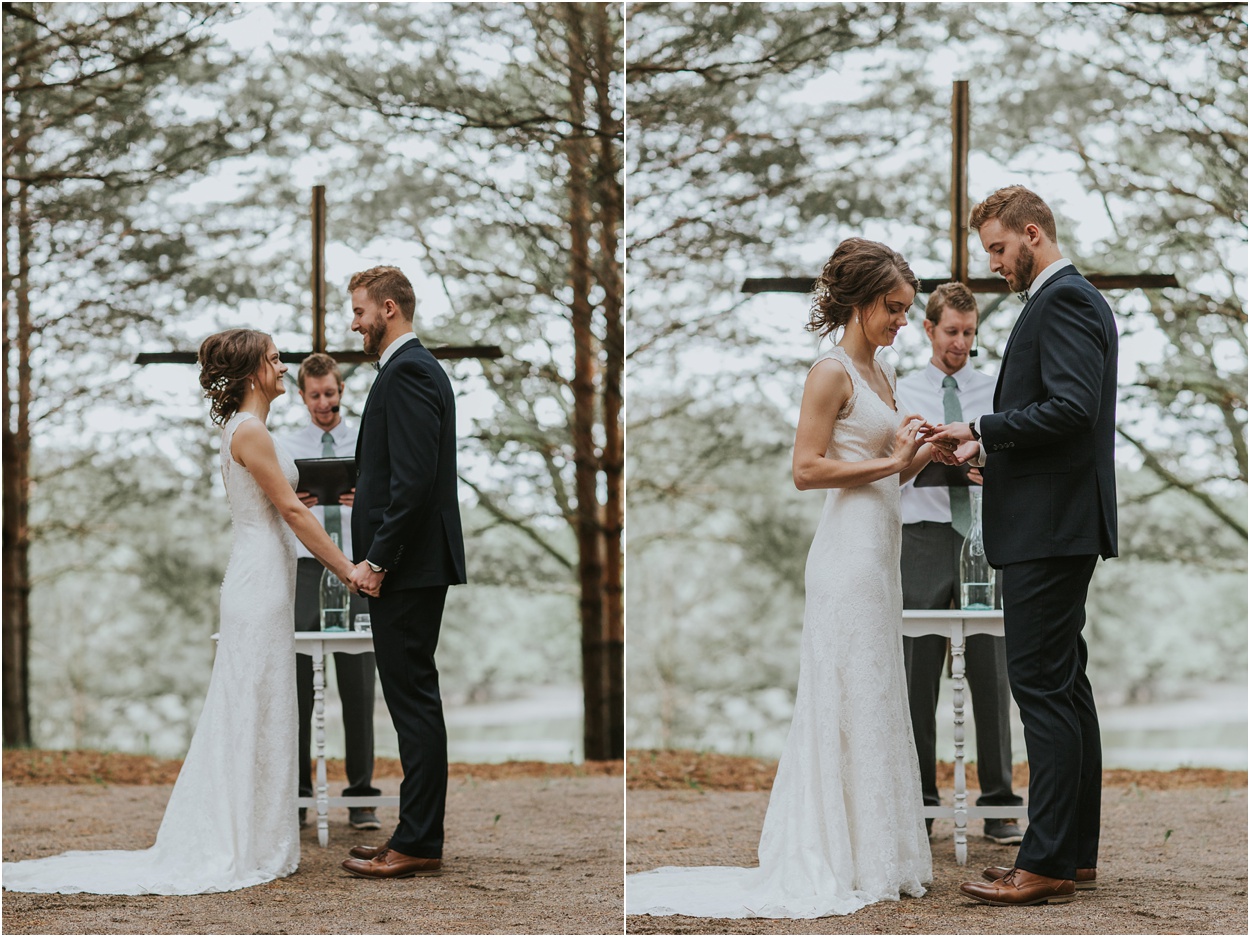 Instead of doing a unity candle, the couple chose to instead drink from a glass and break it. Drinking from the same glass represents their decision to drink from the same cup for the rest of their lives, to share in each other's joys, and bear each other's burdens. The breaking of the glass represents the finality of their decision and their commitment to each other. Just as the broken glass cannot be put back together, so they cannot return to how things were before we became one in front of the Lord and witnesses.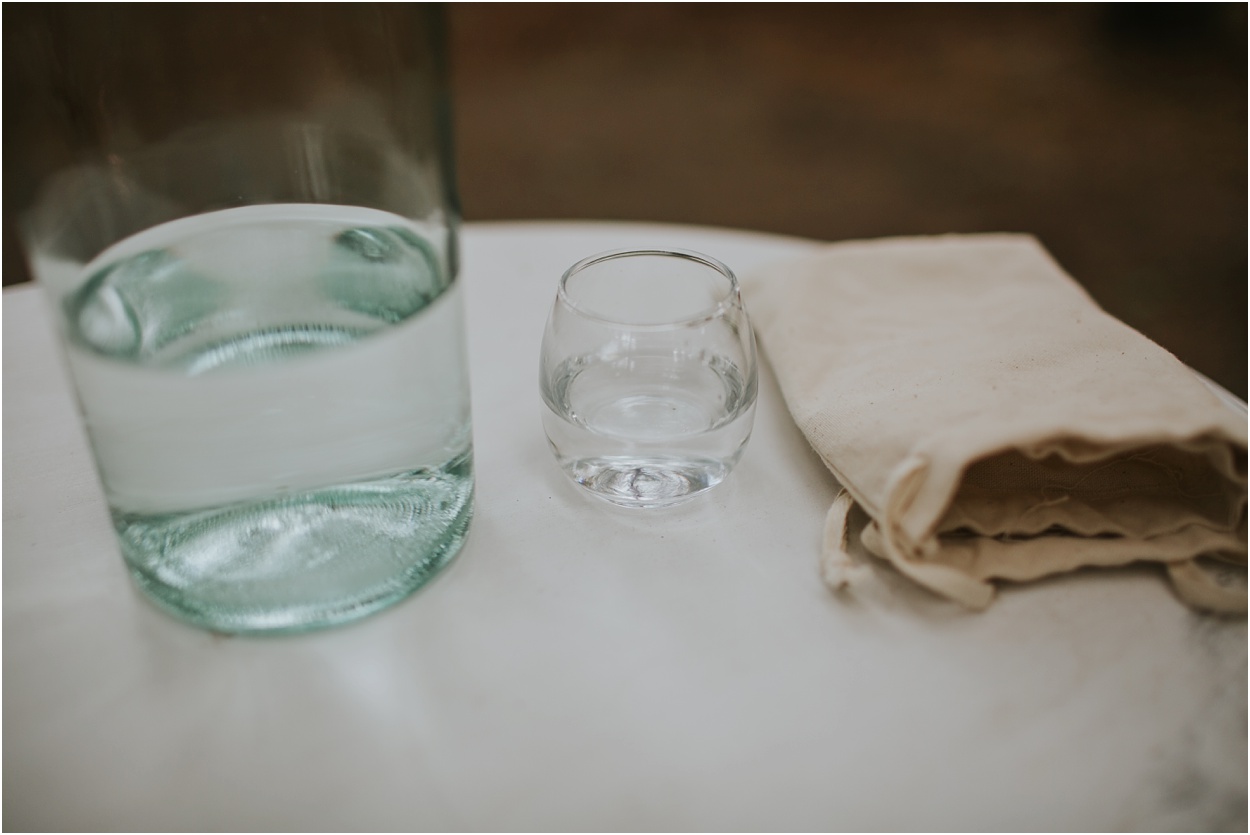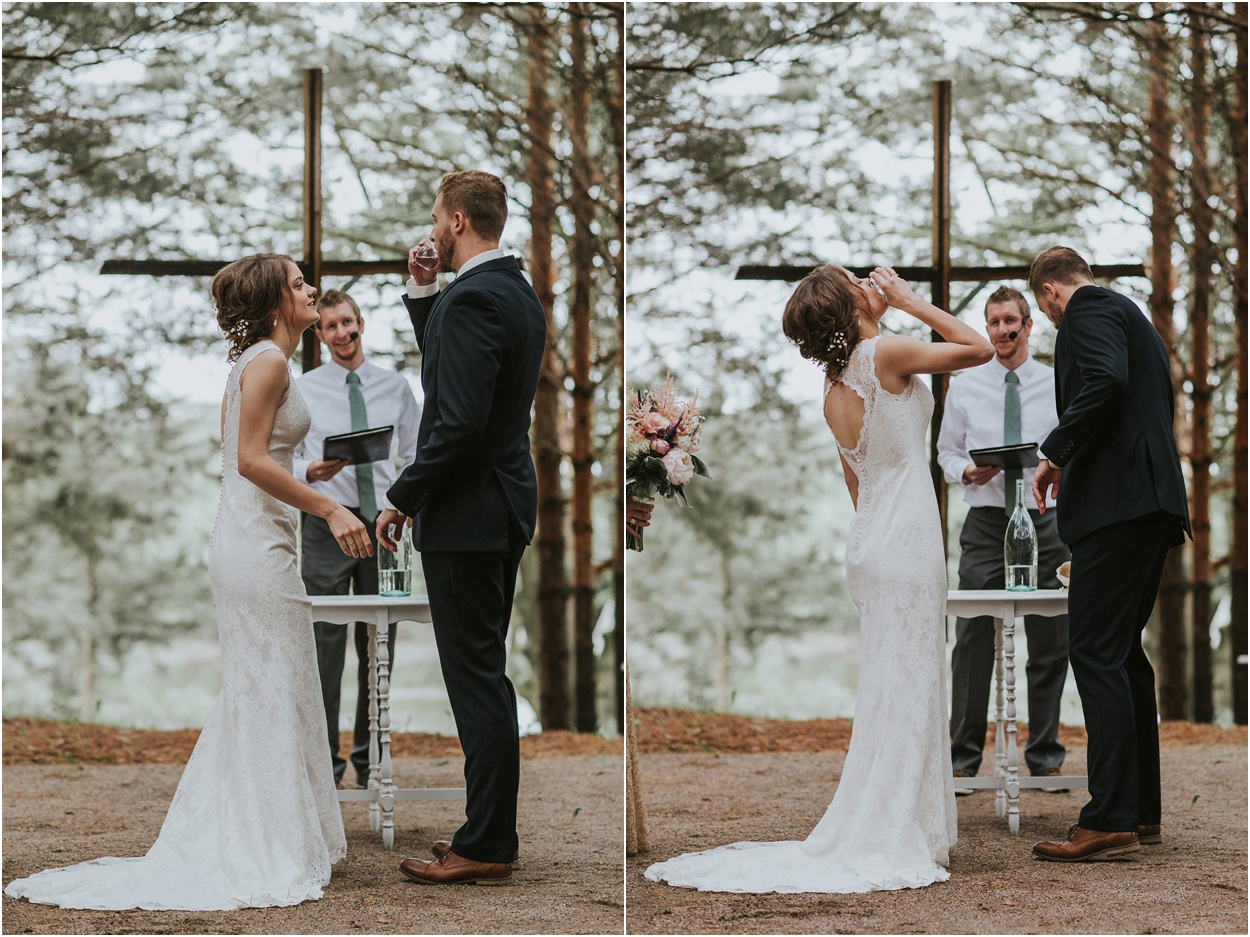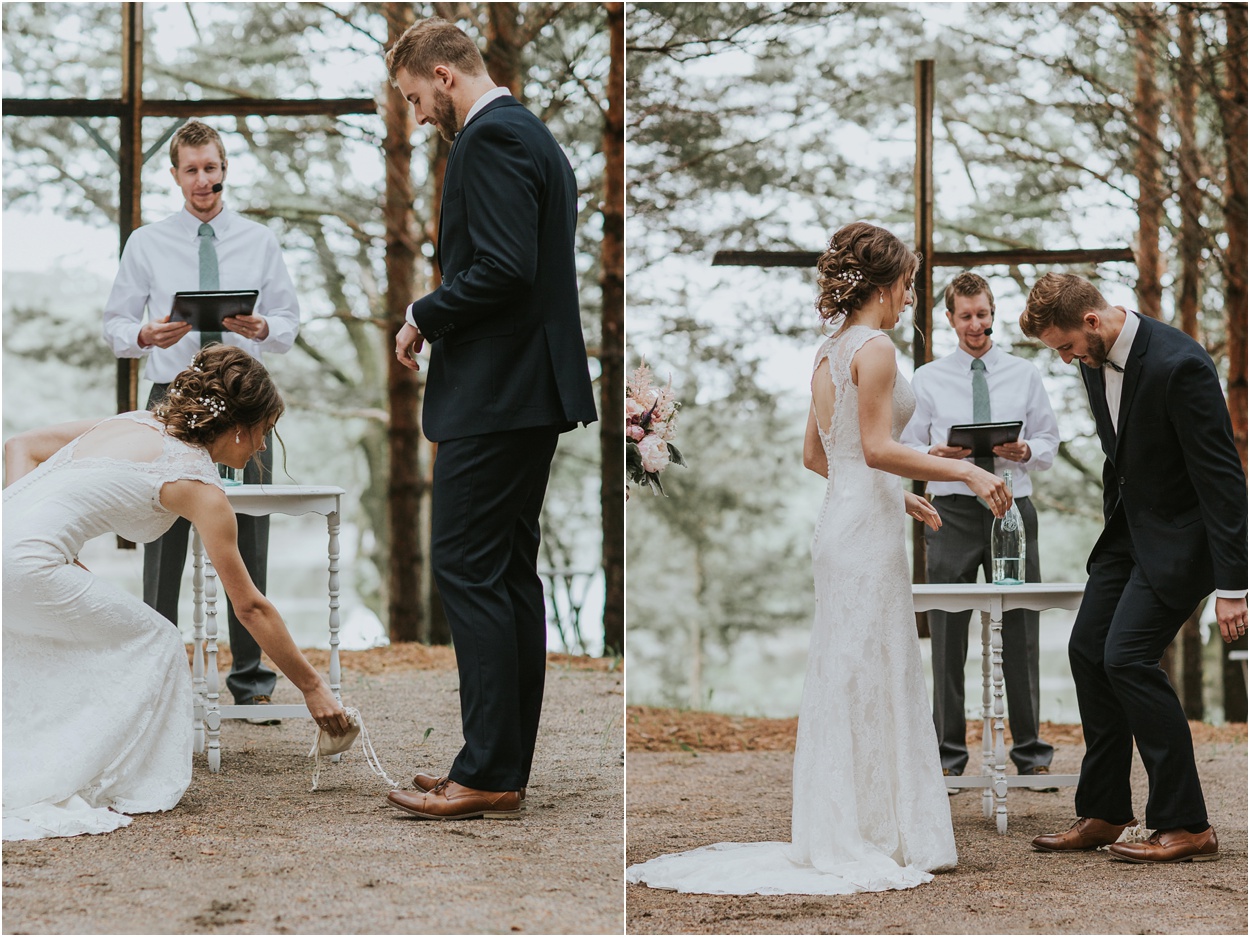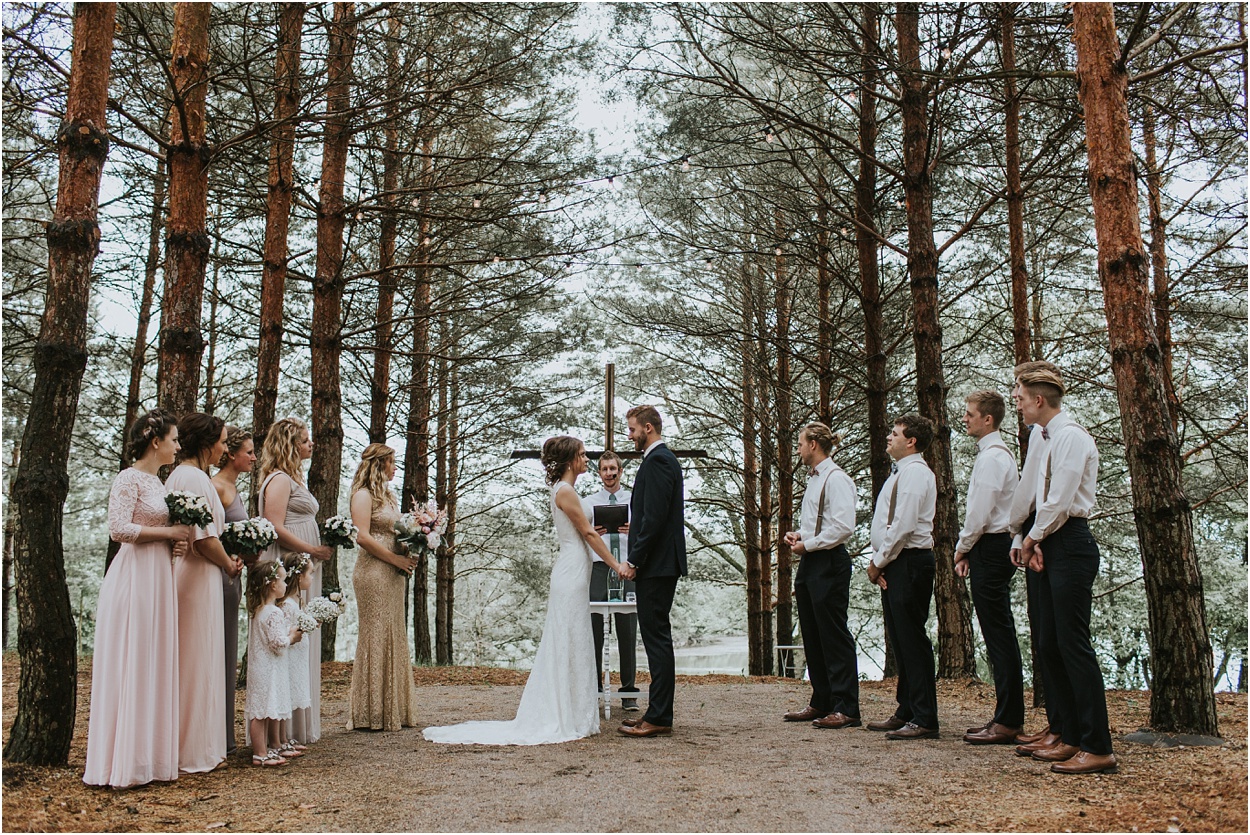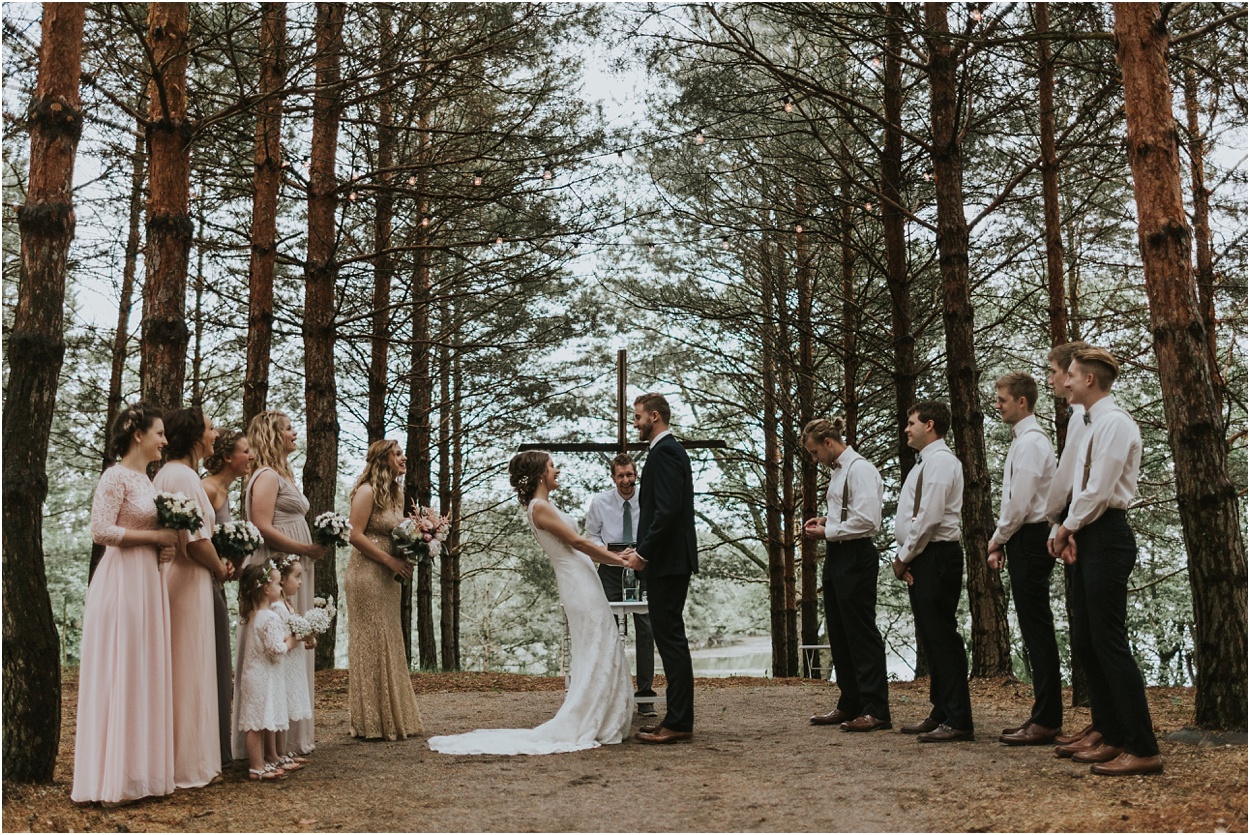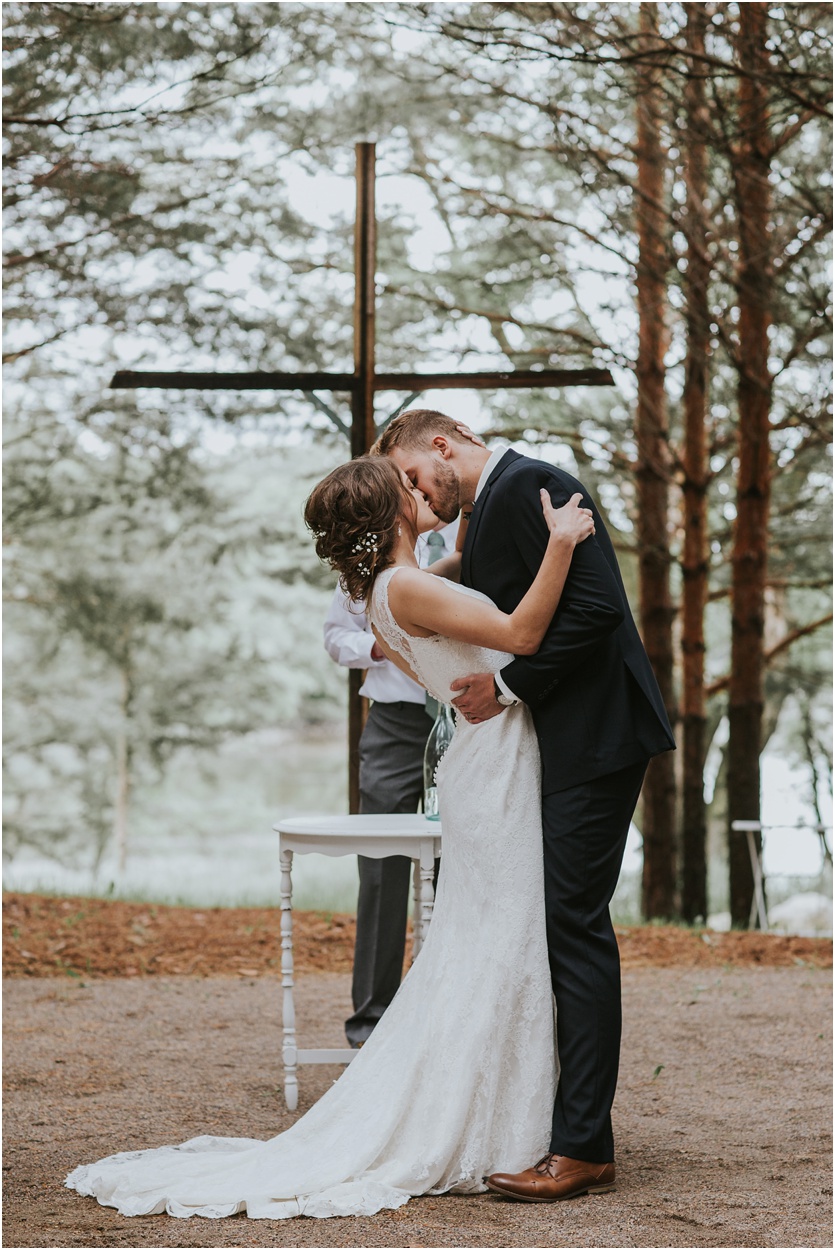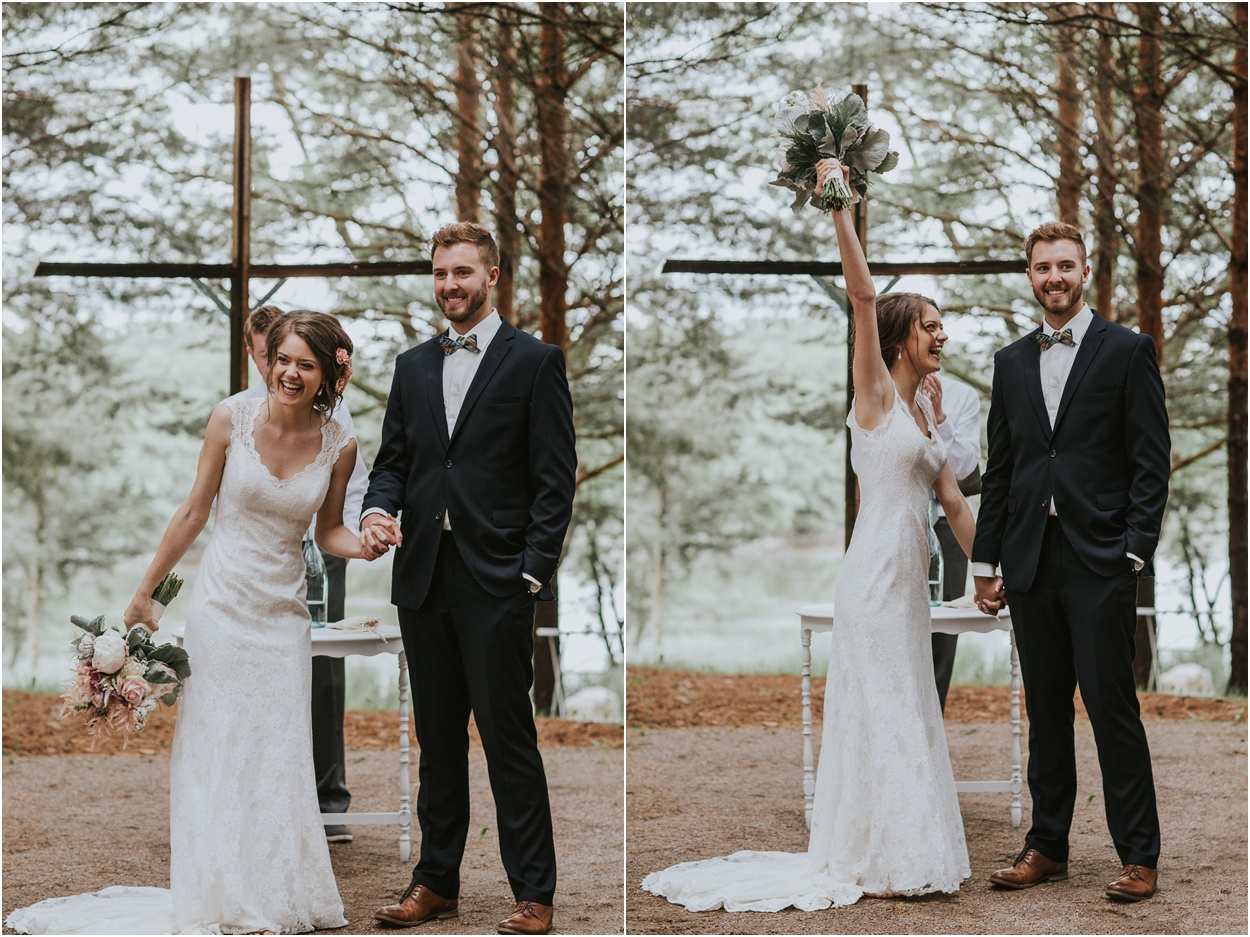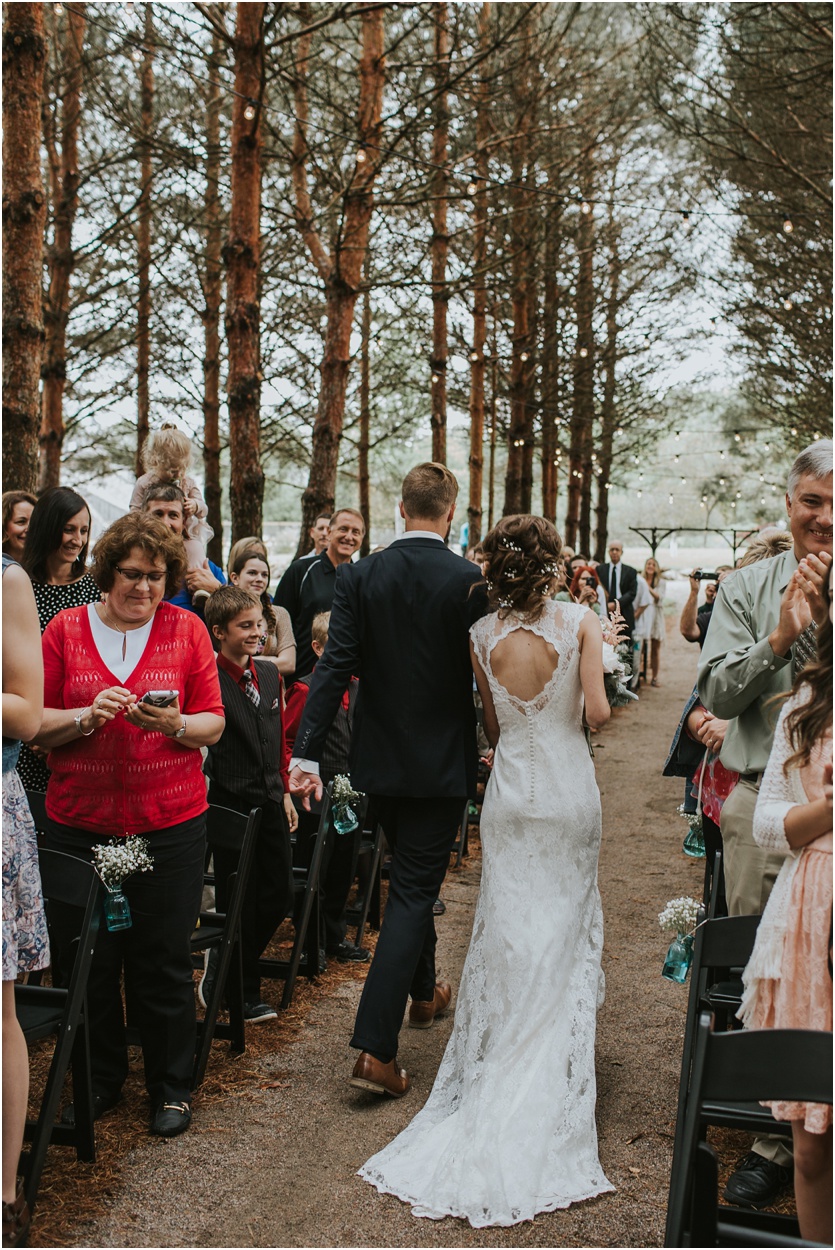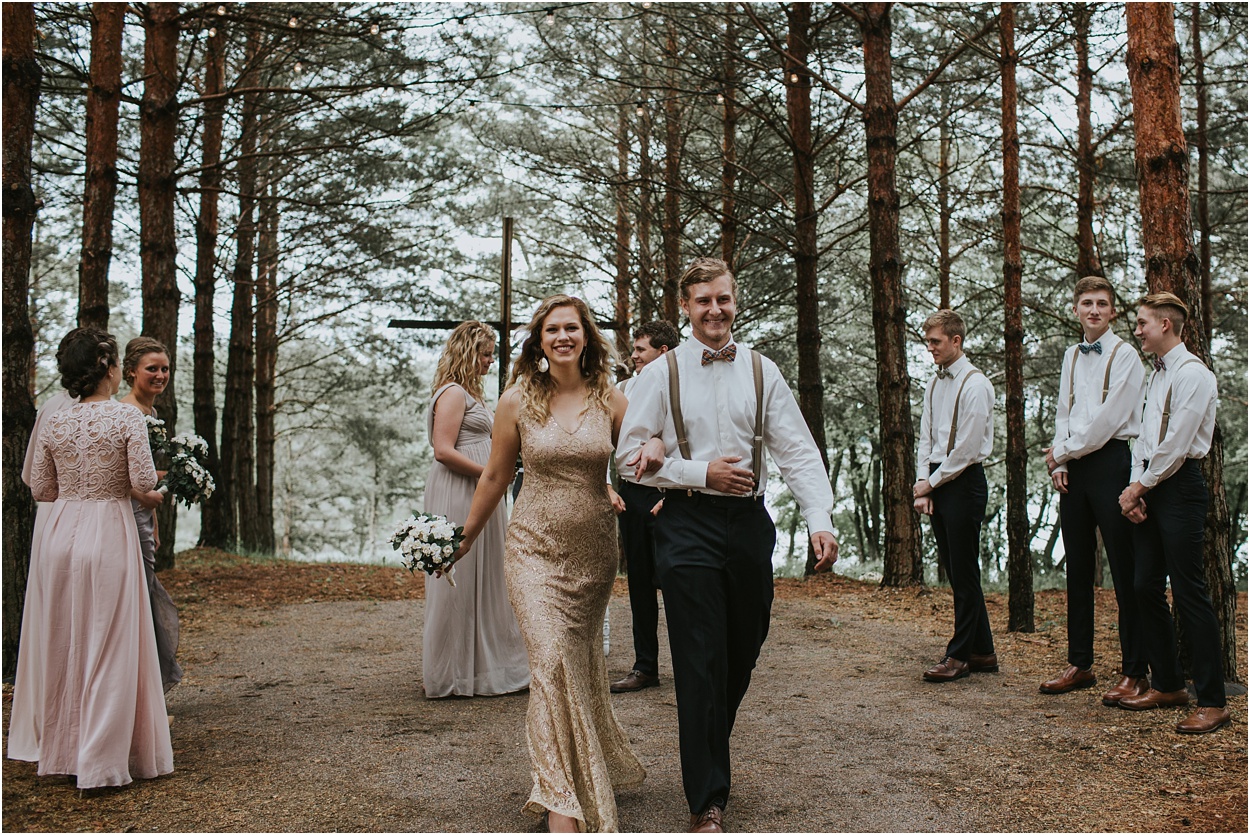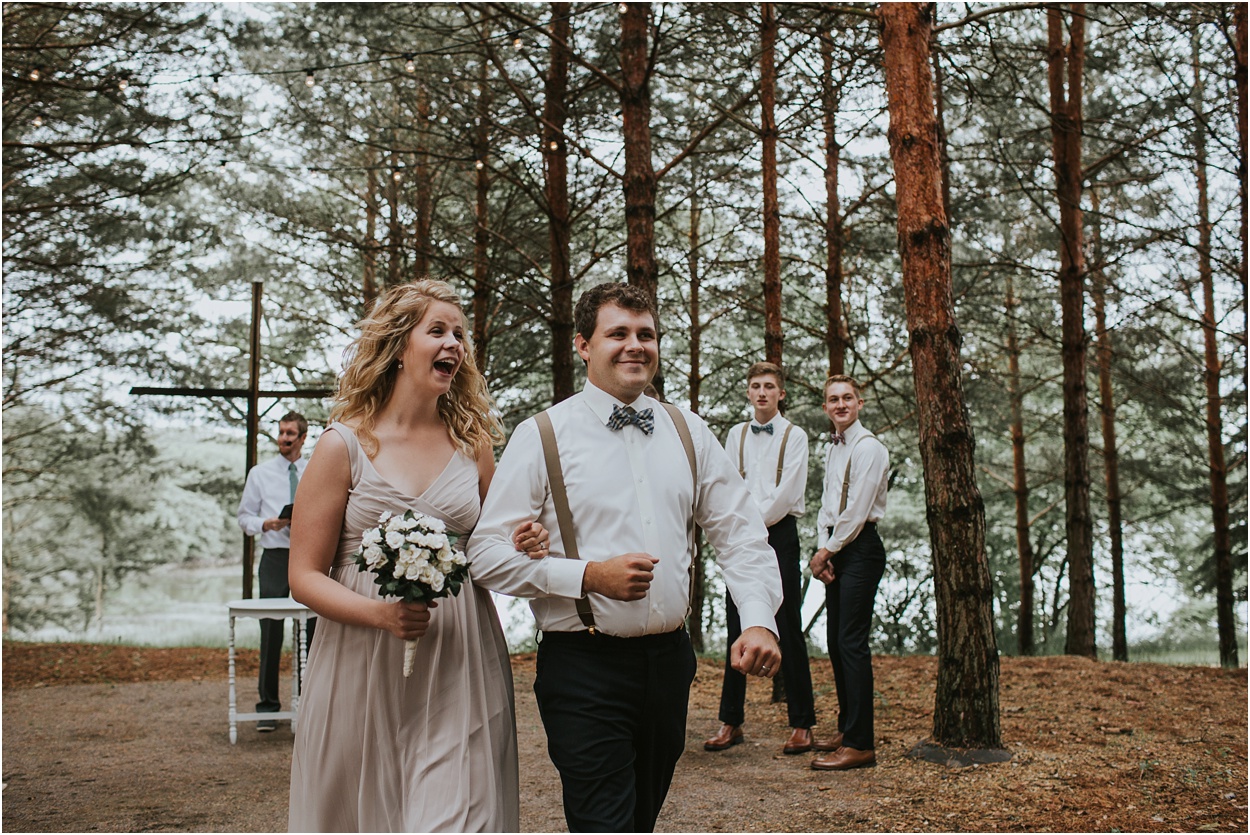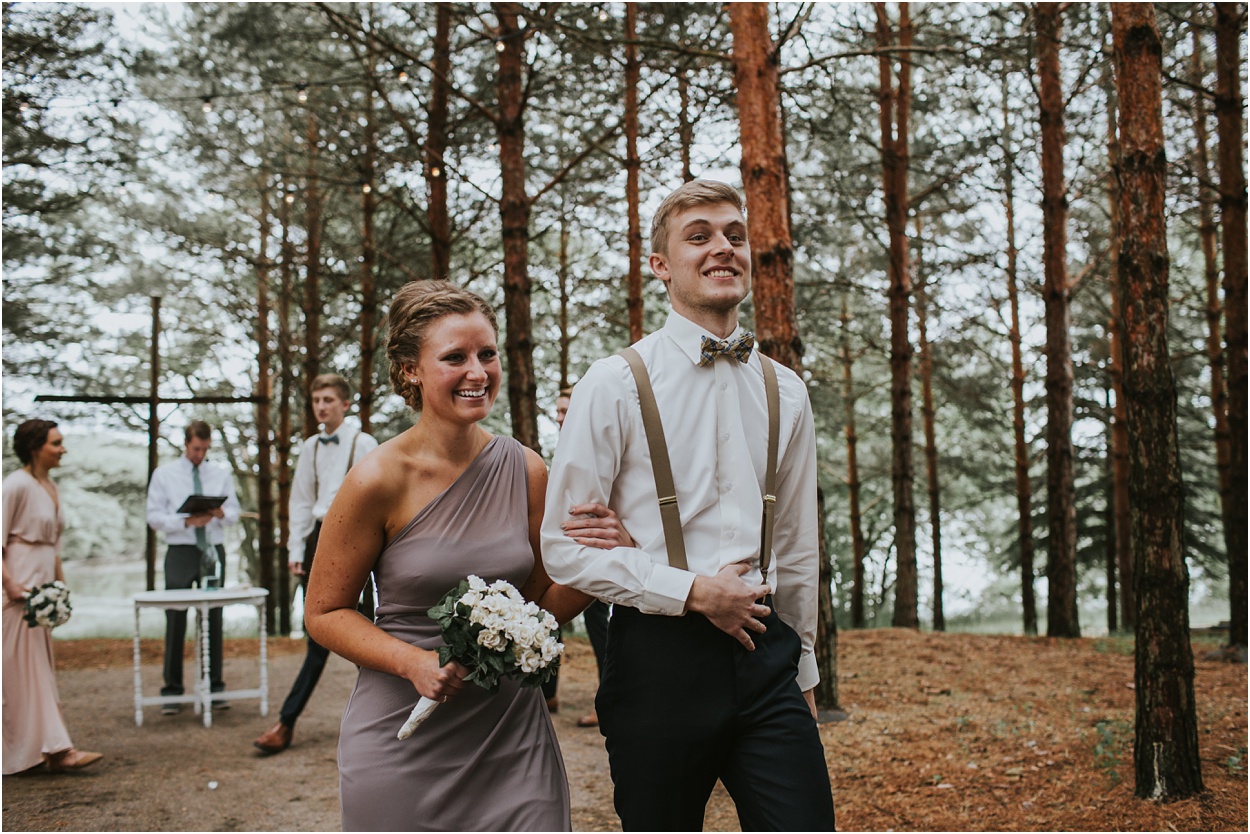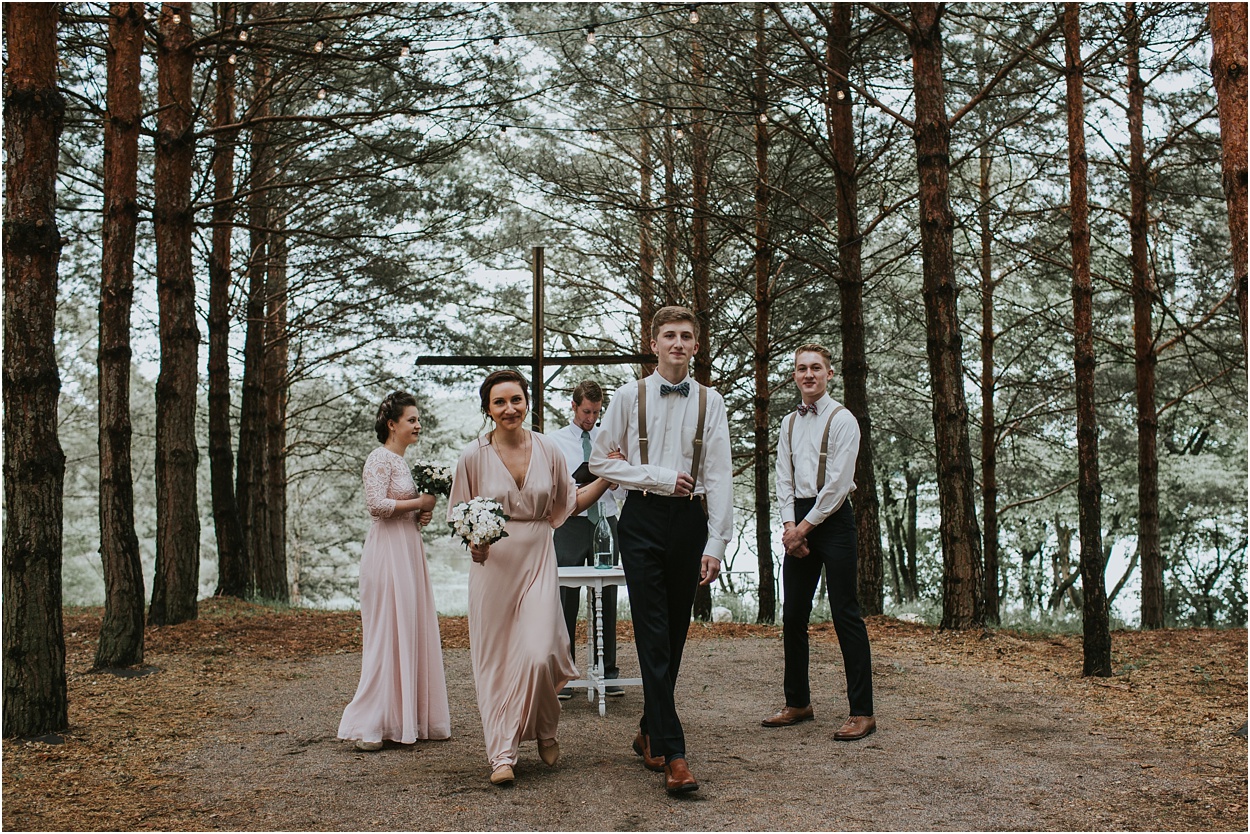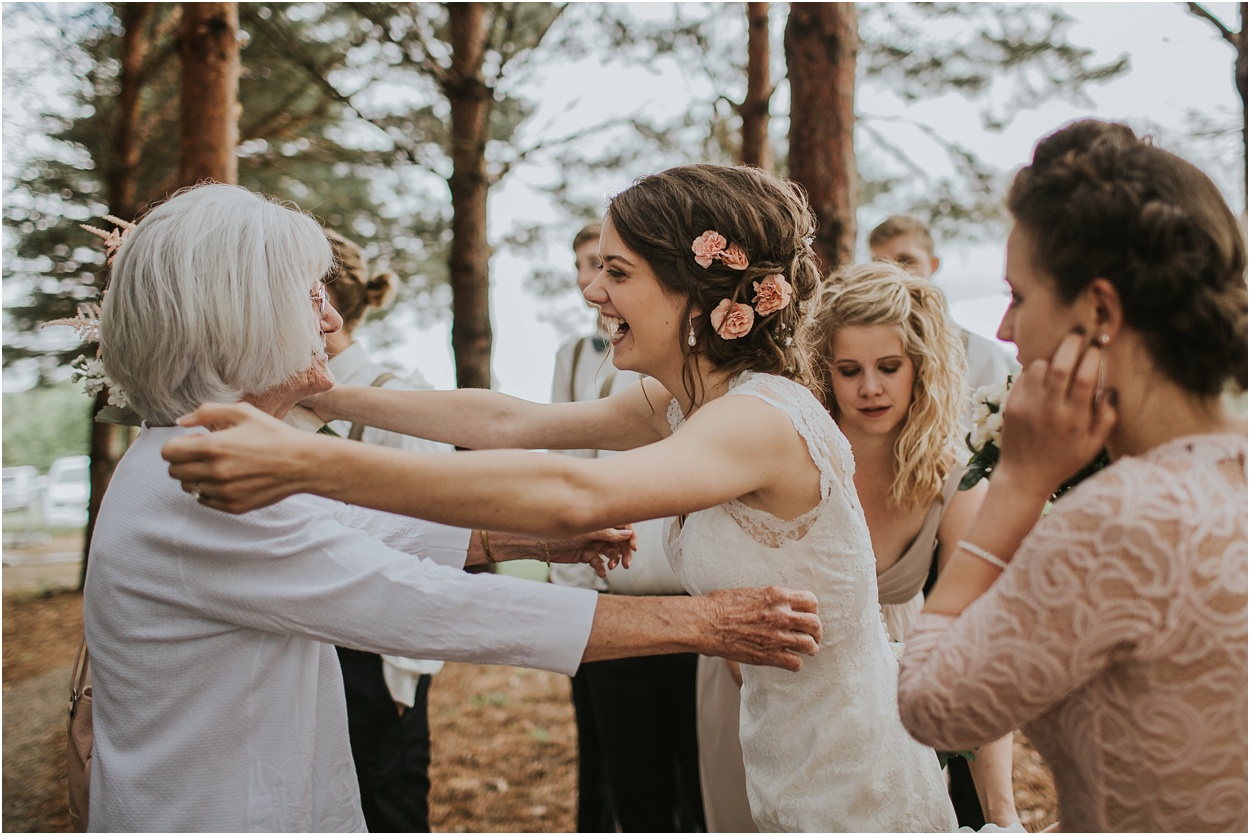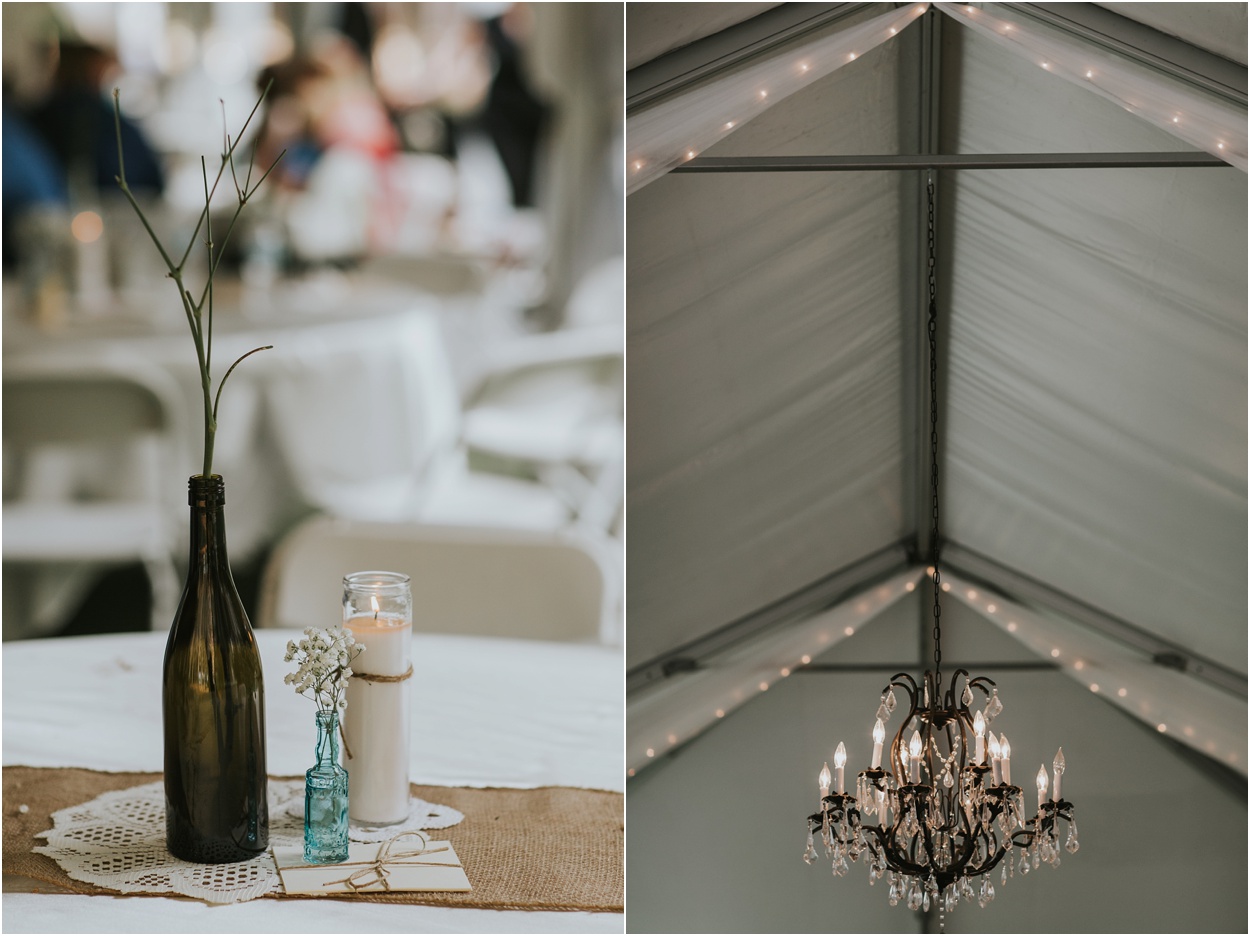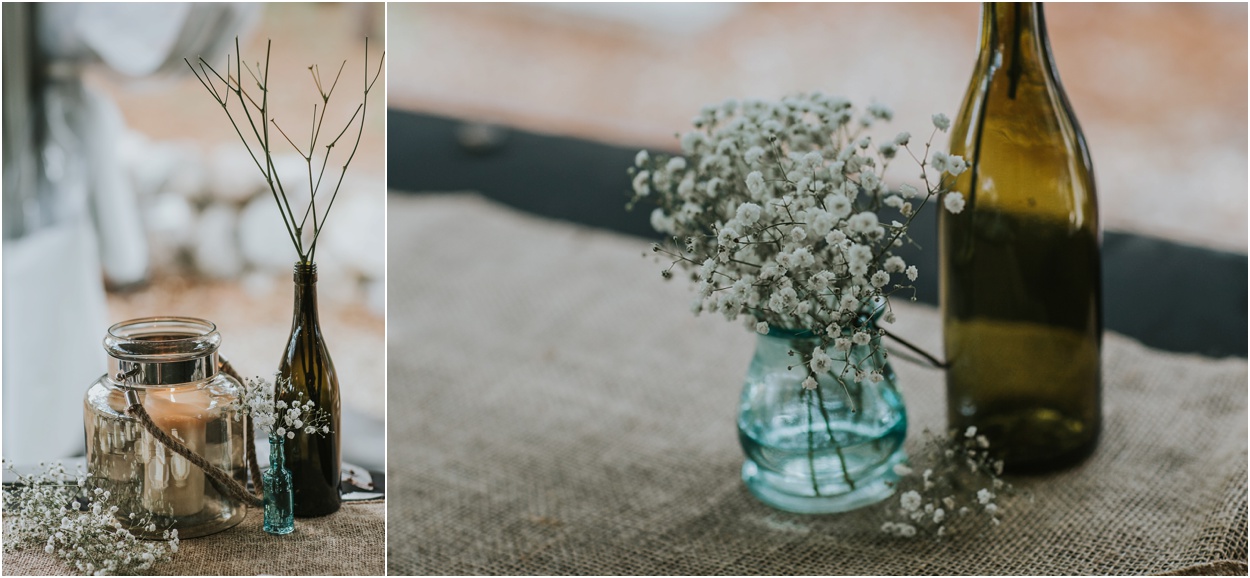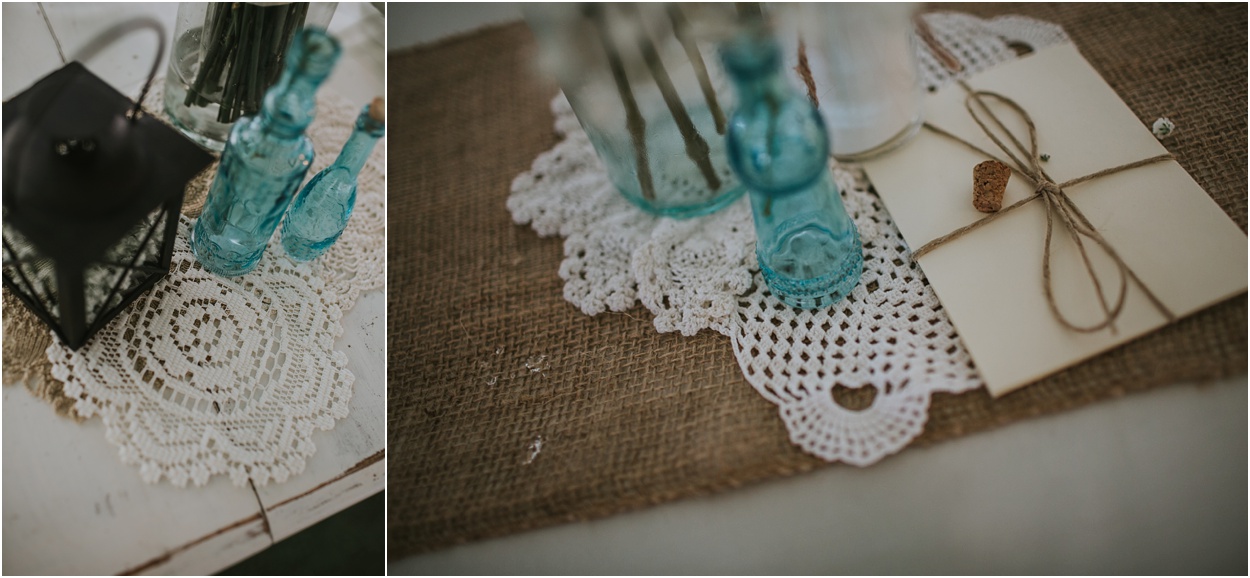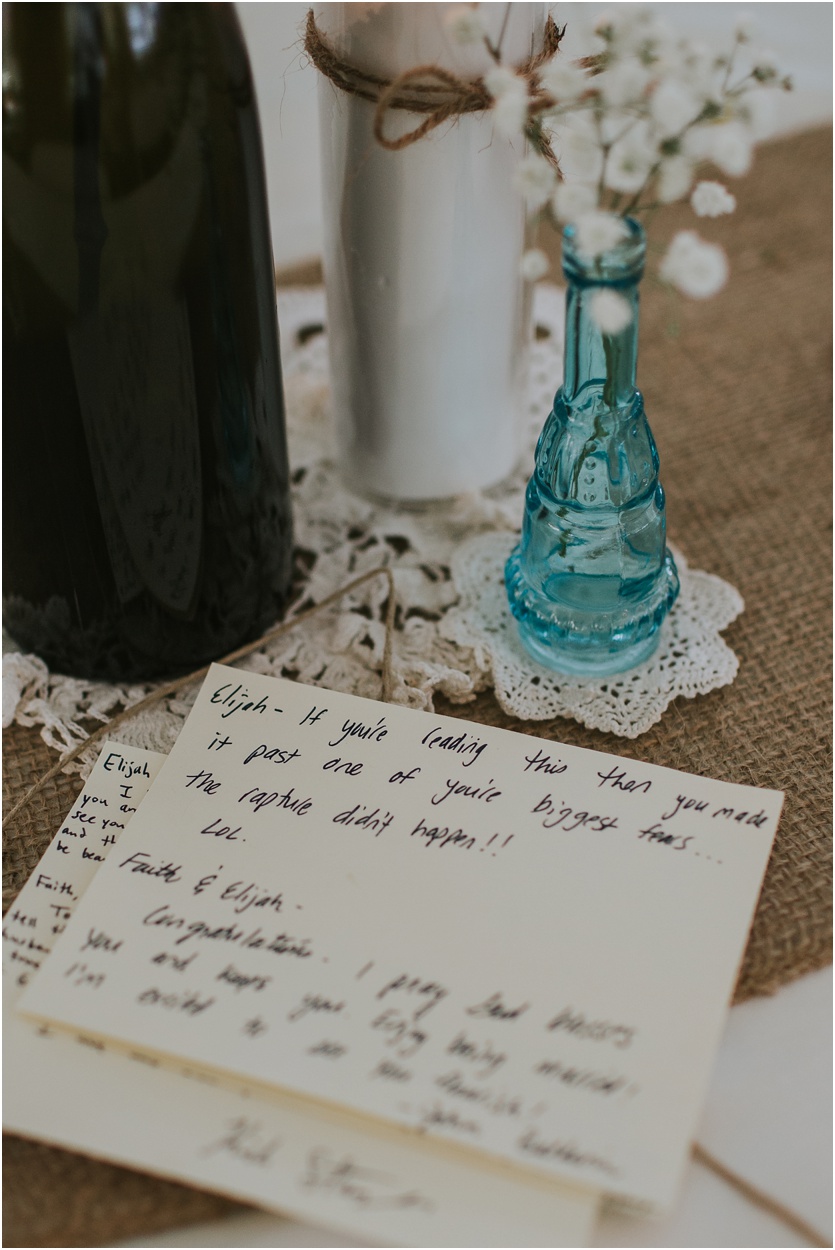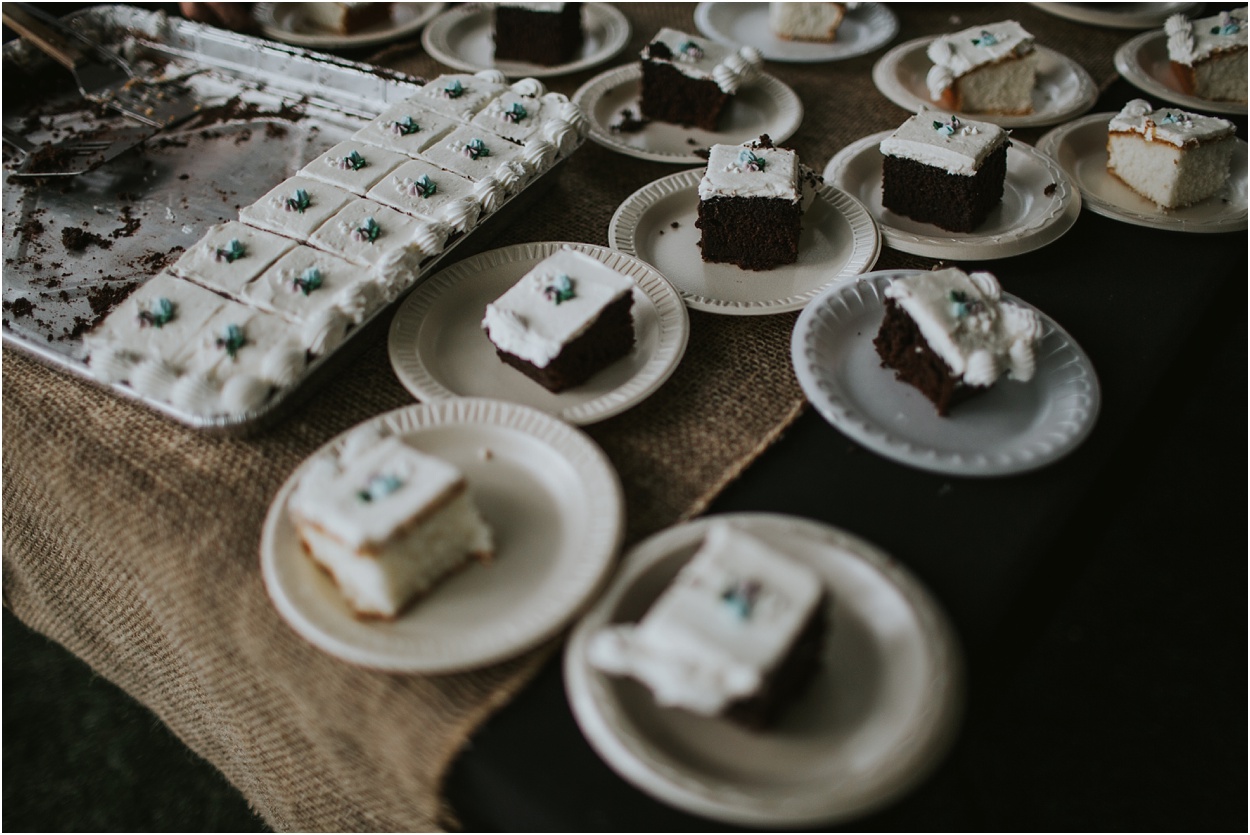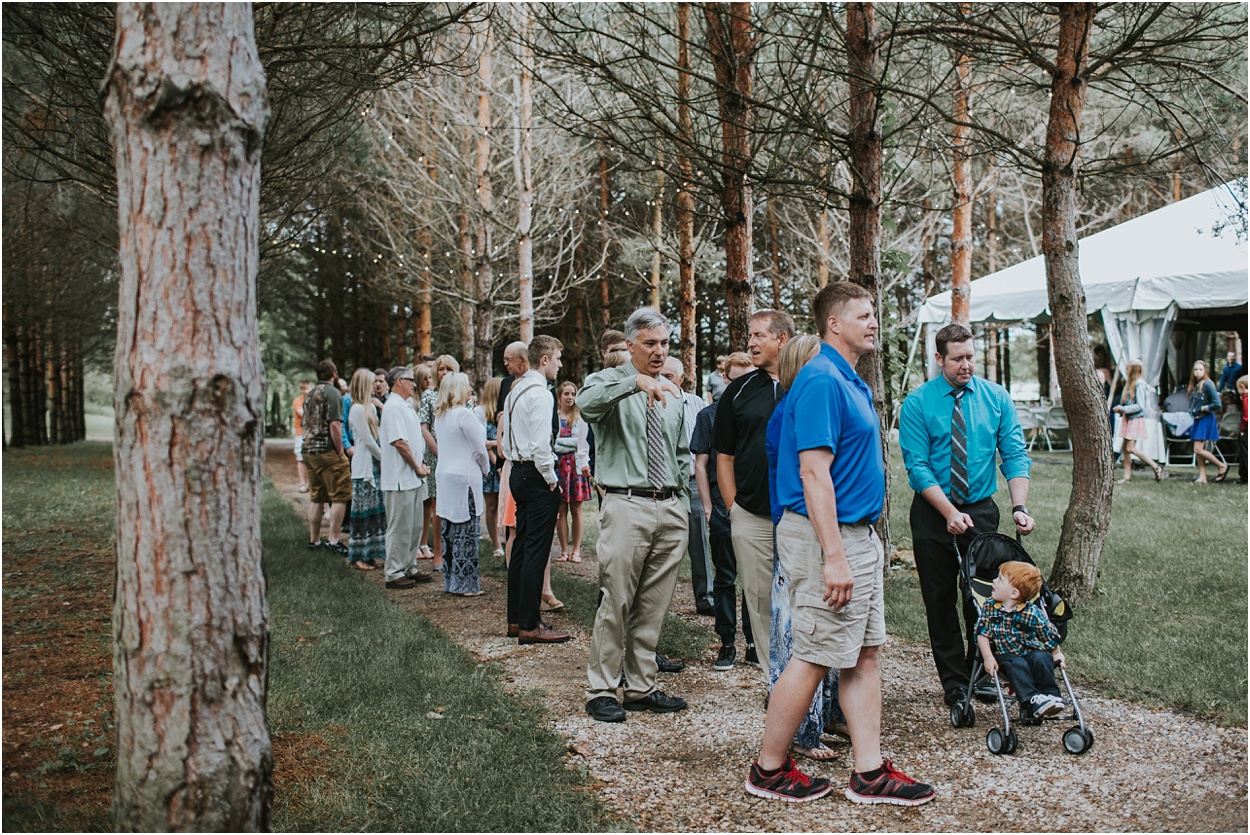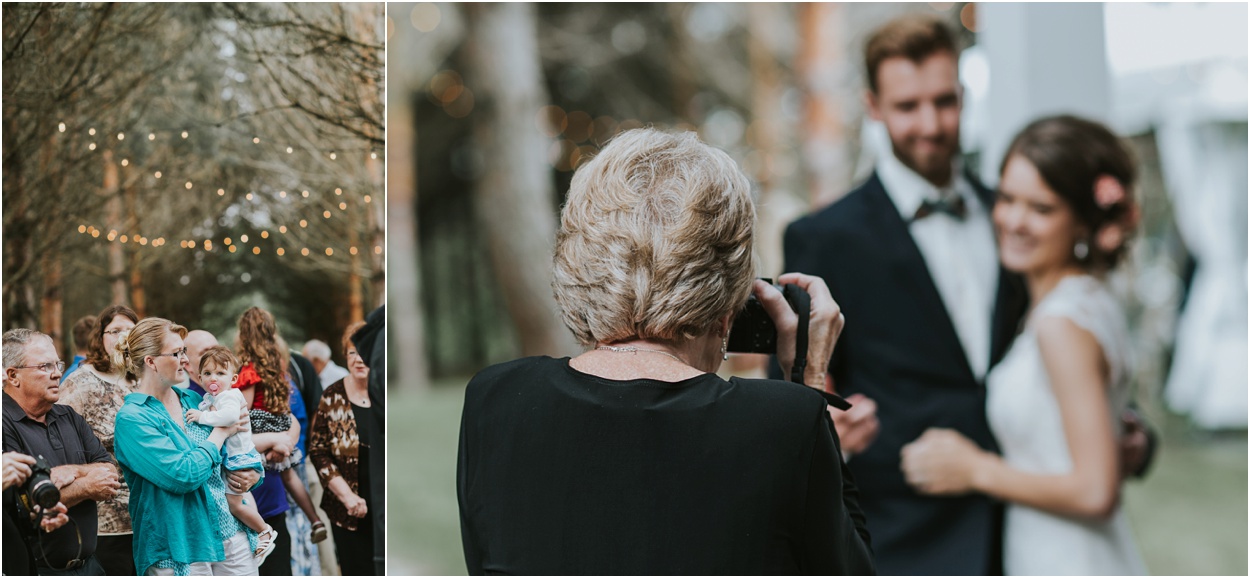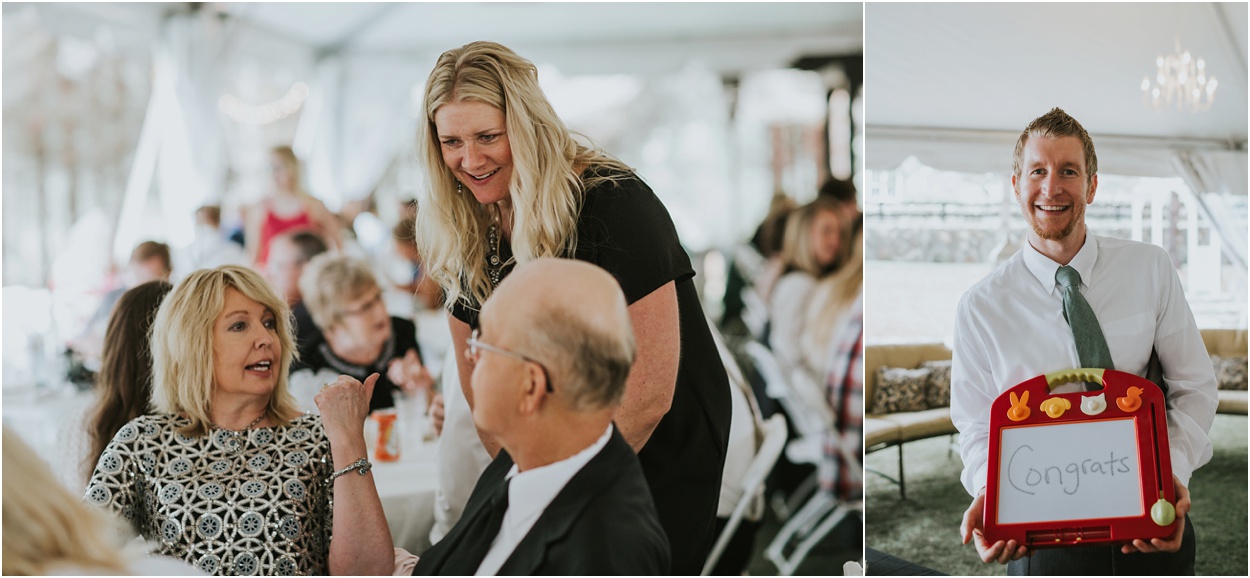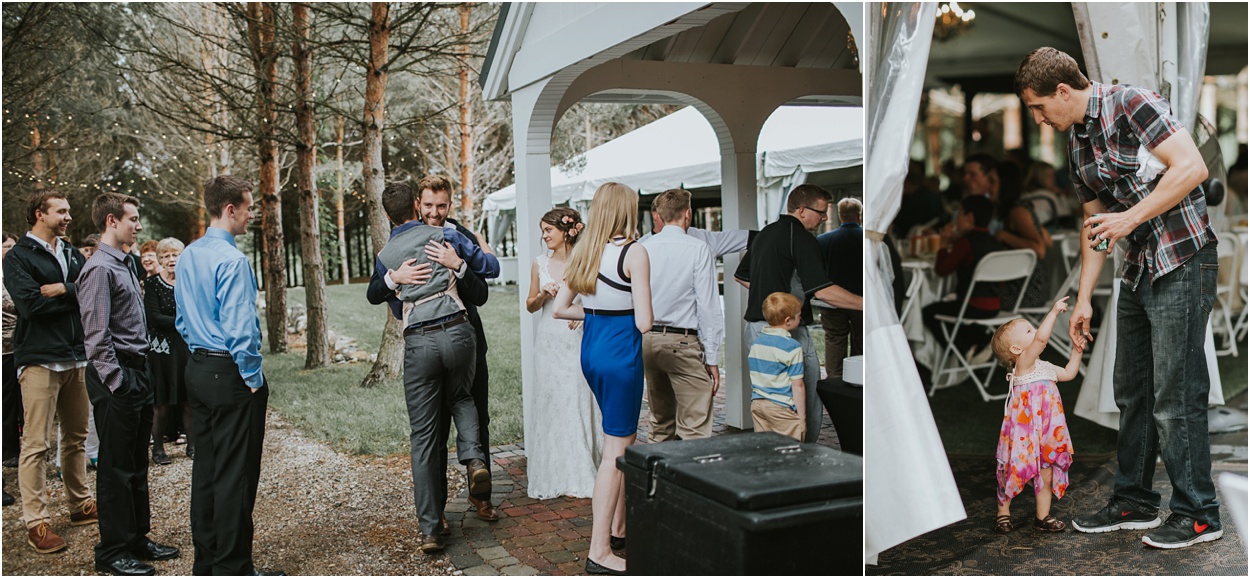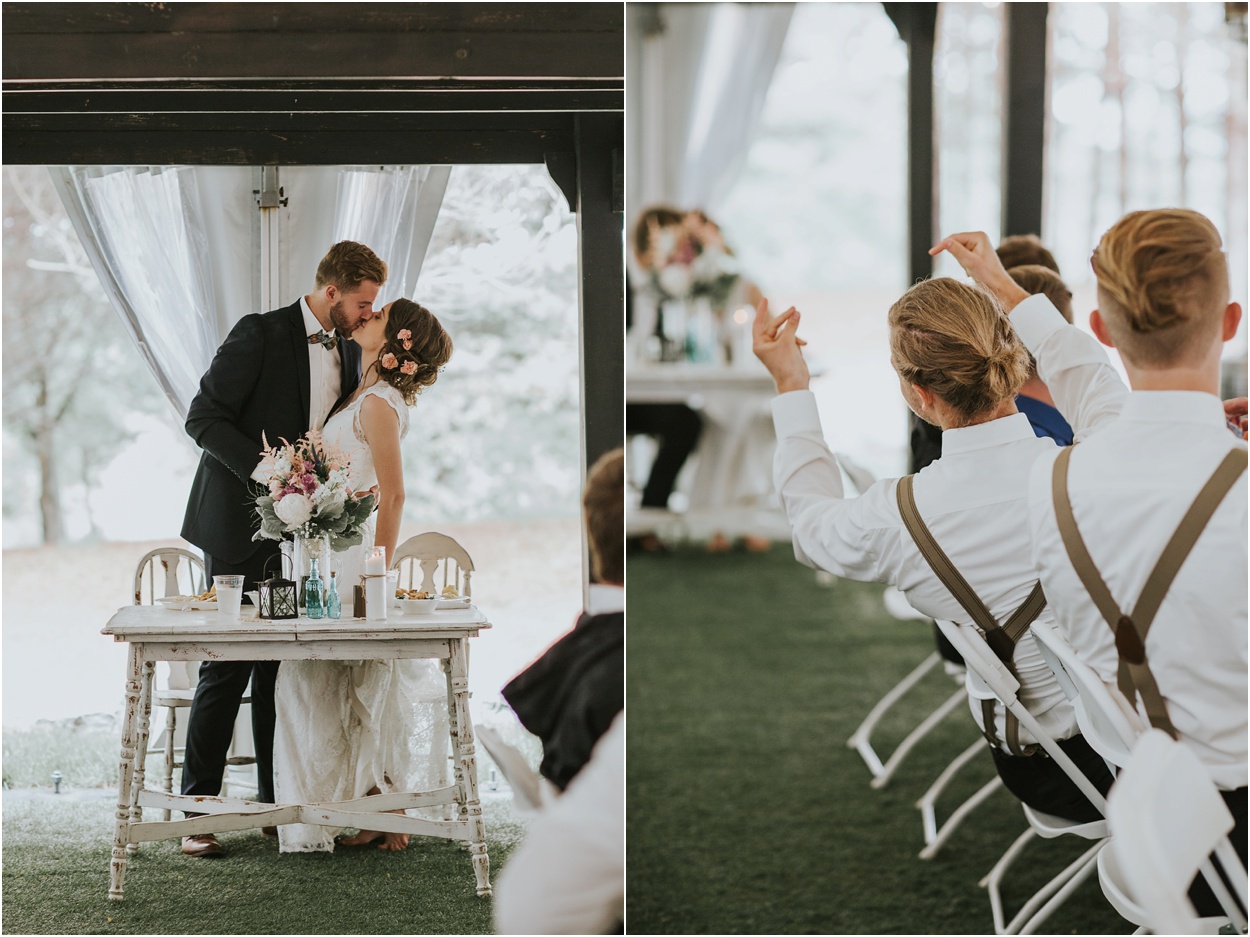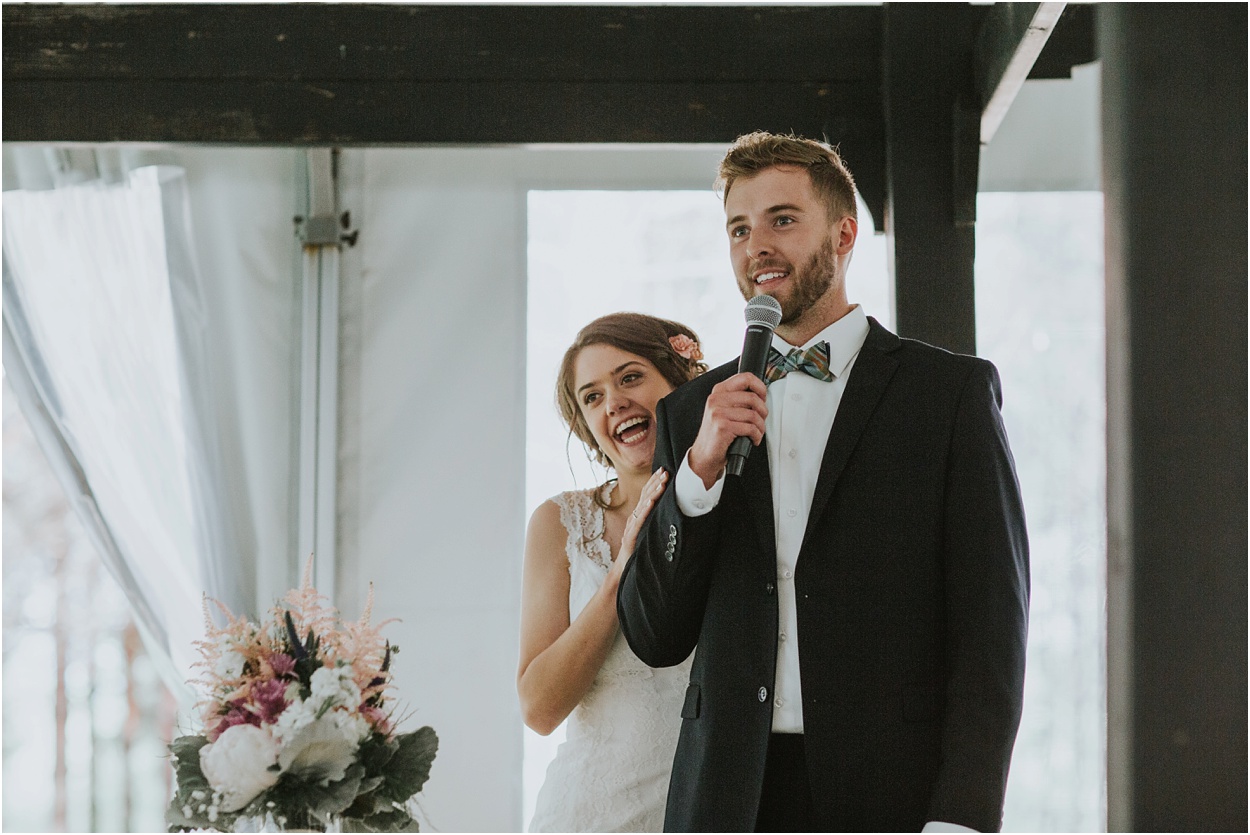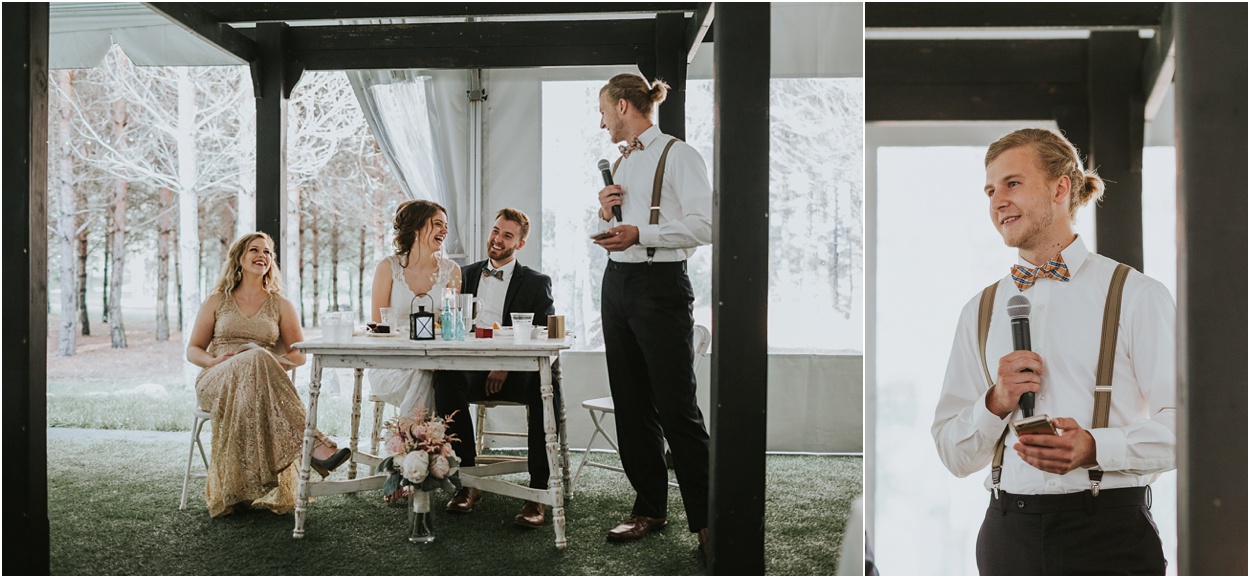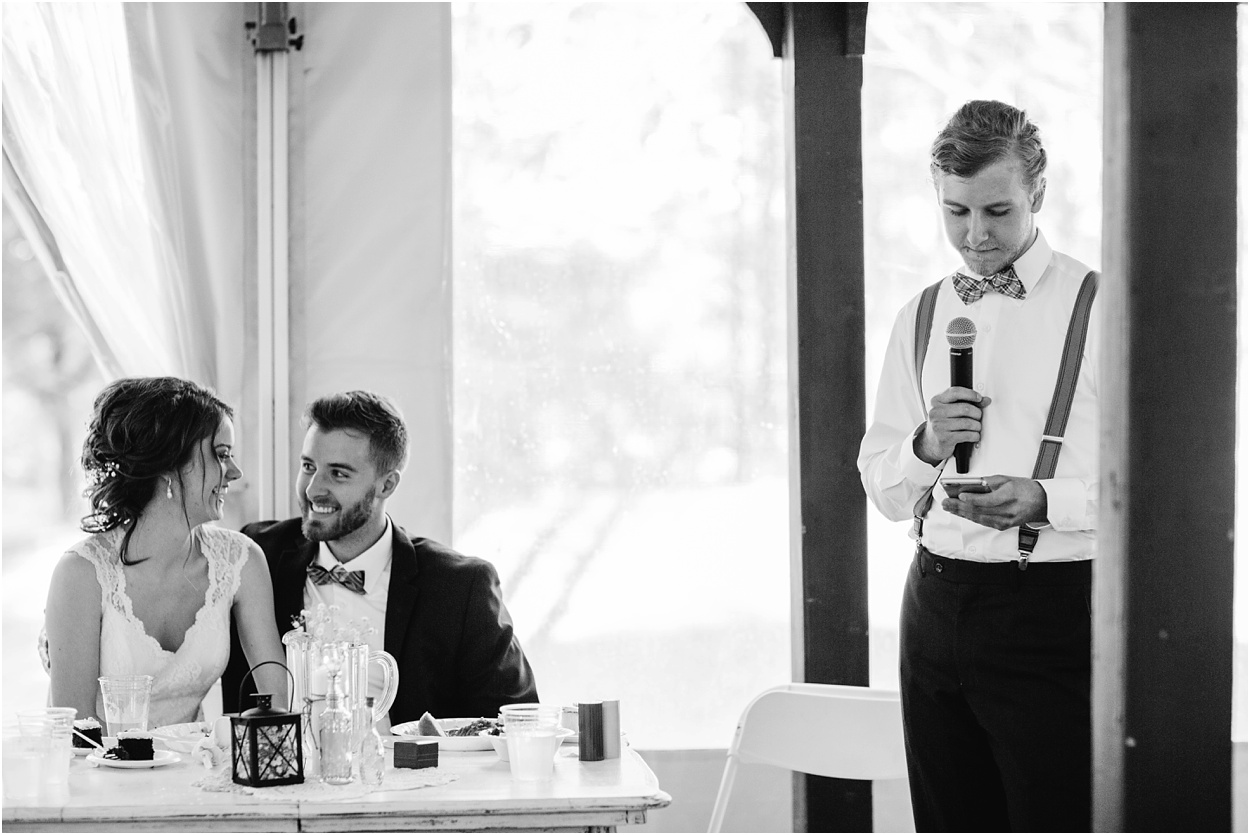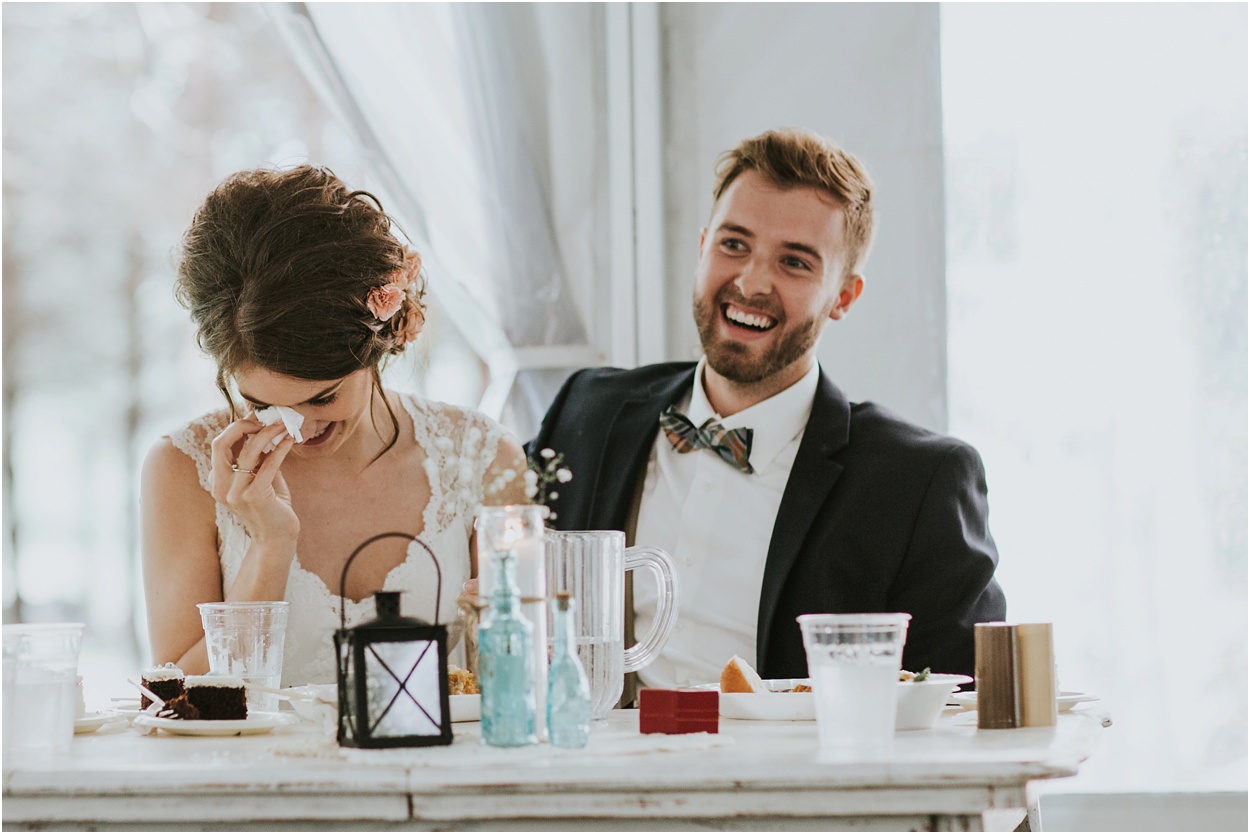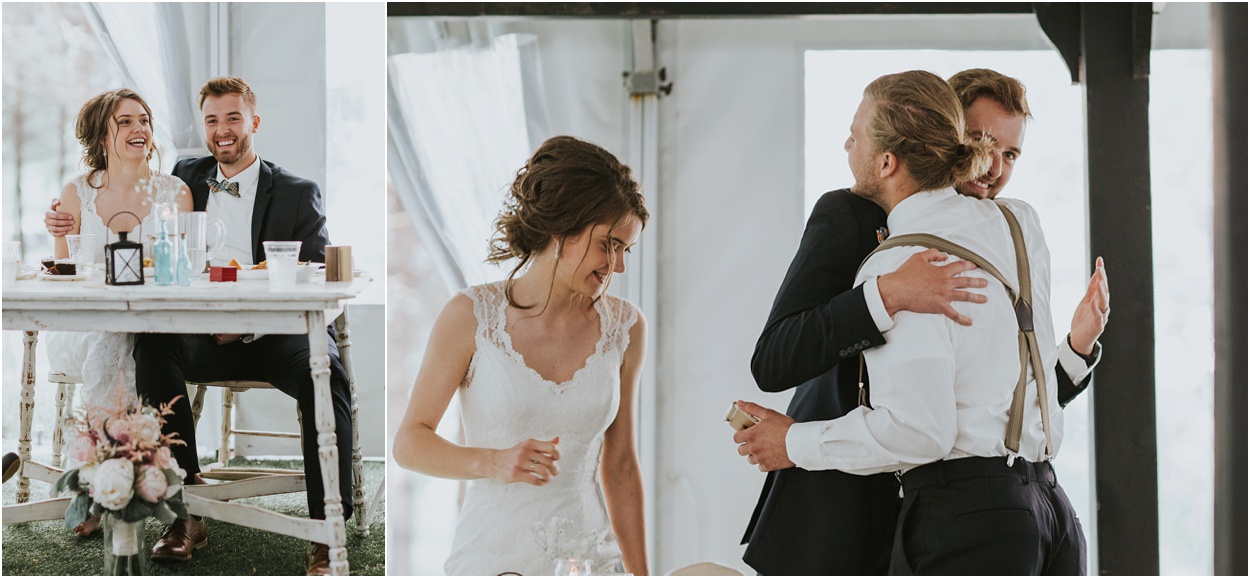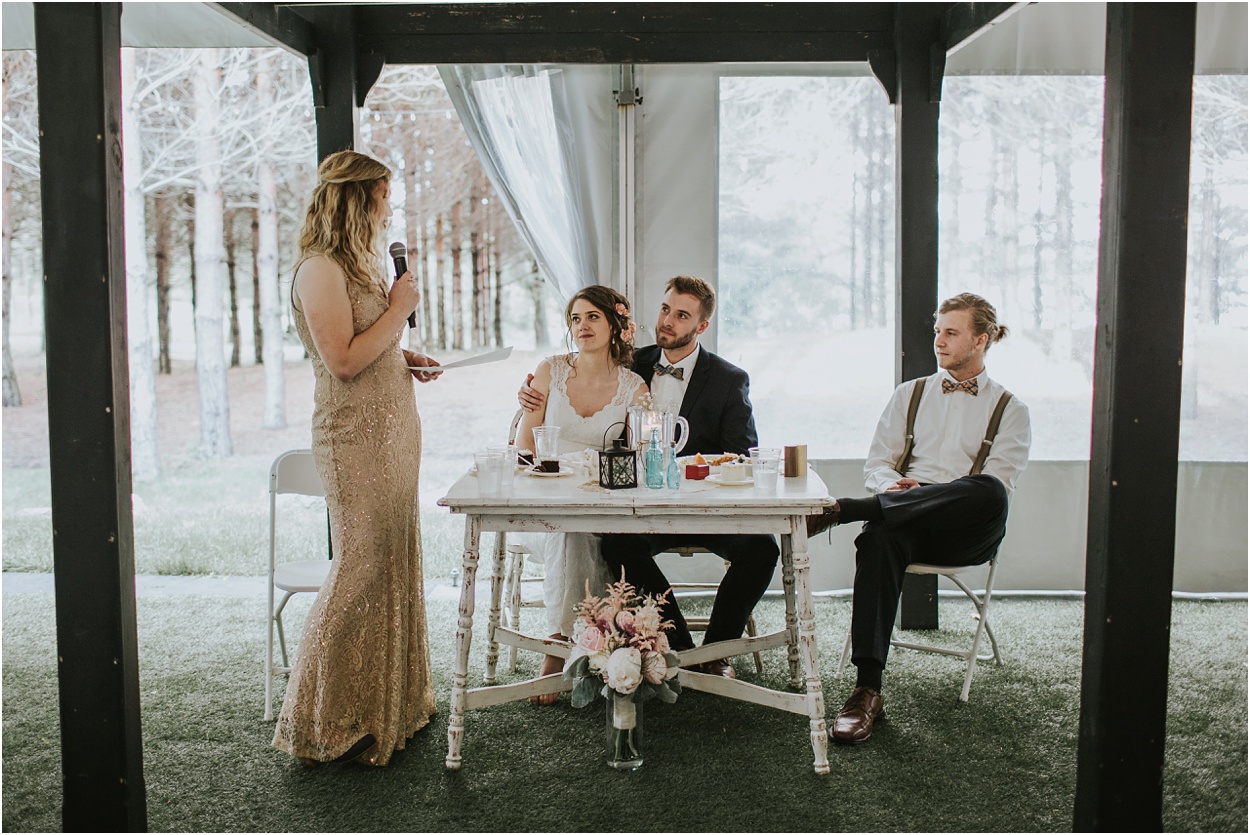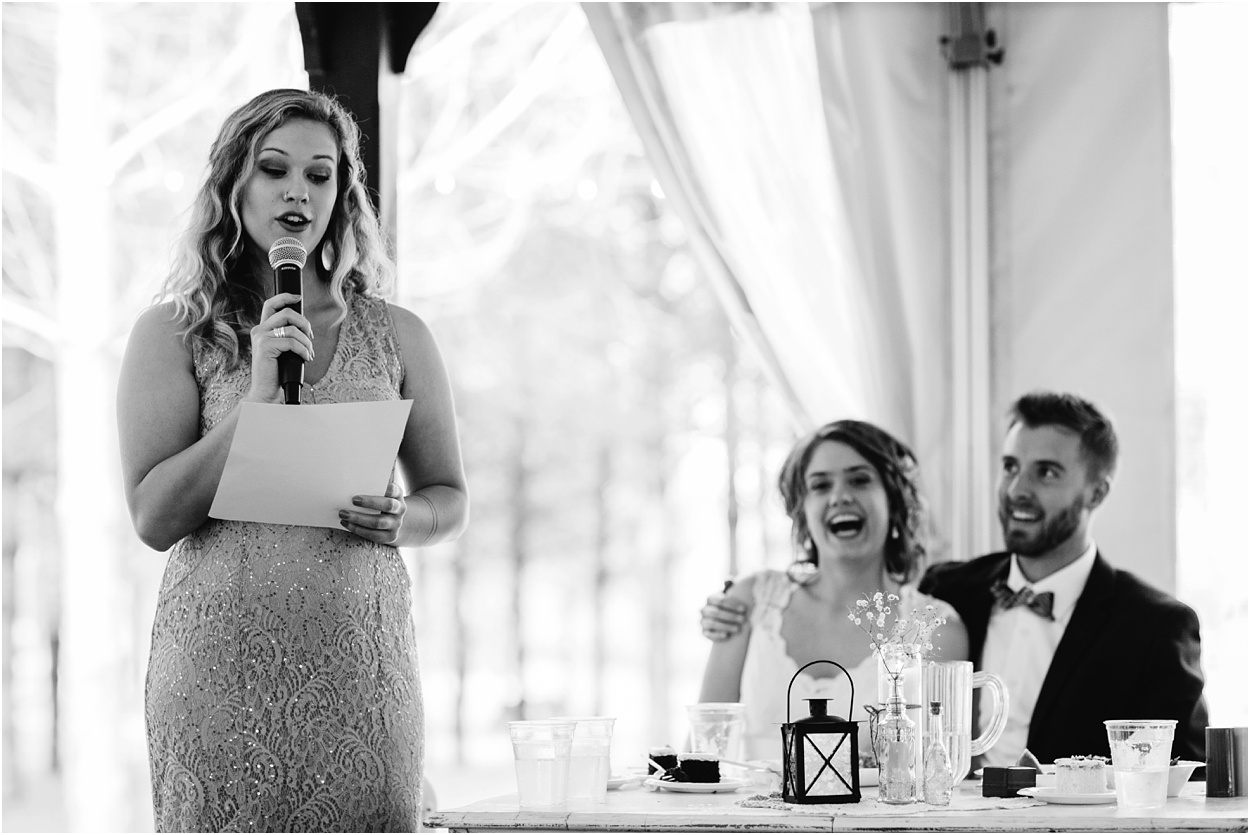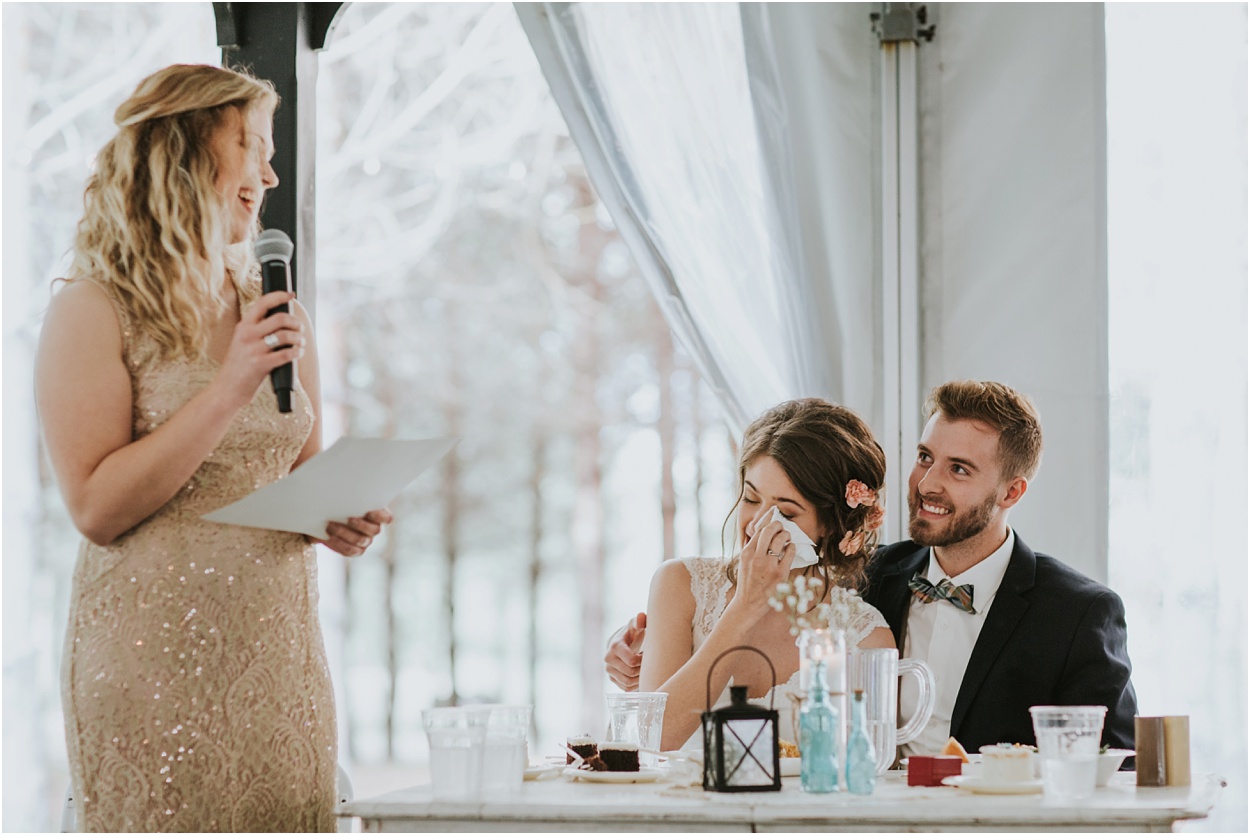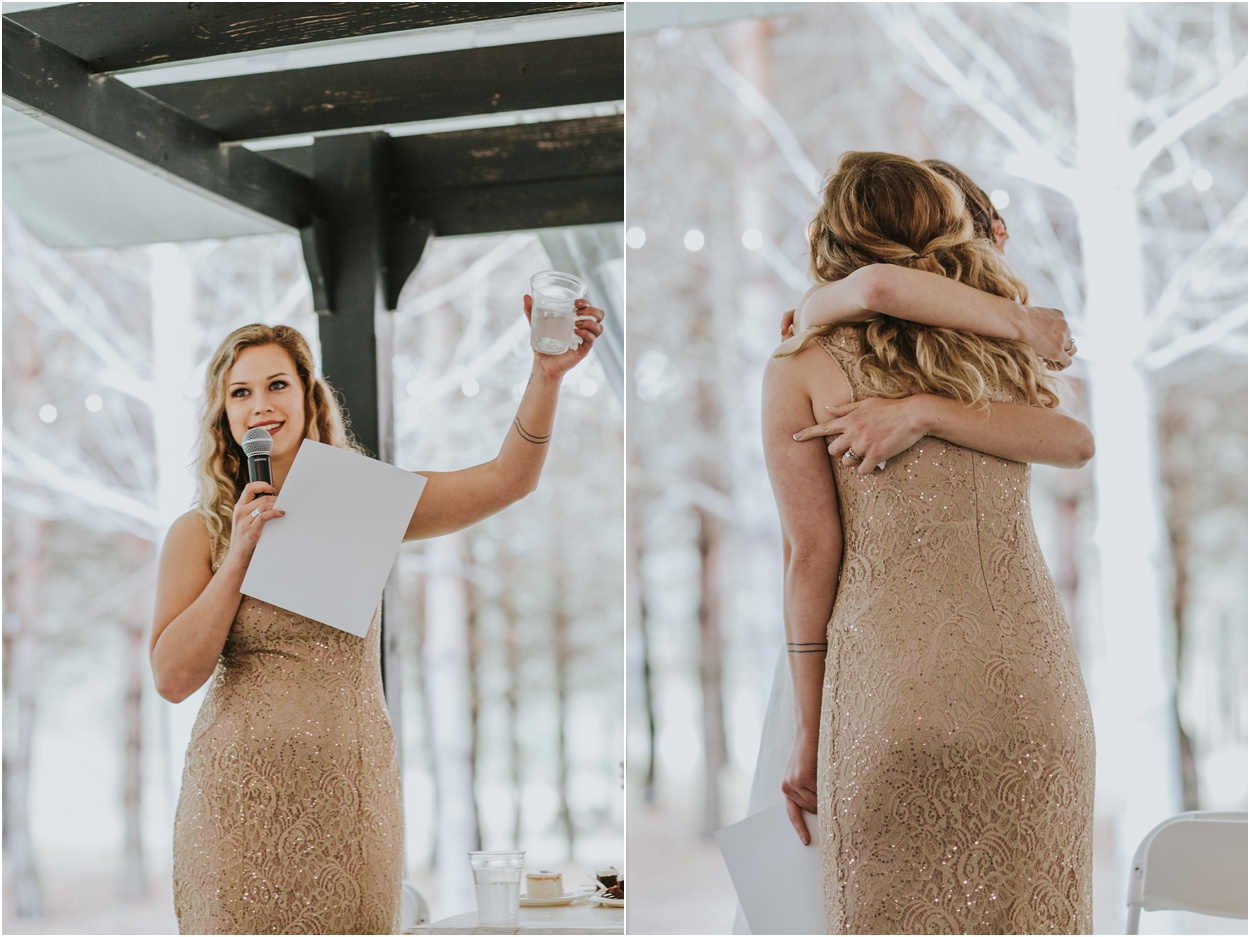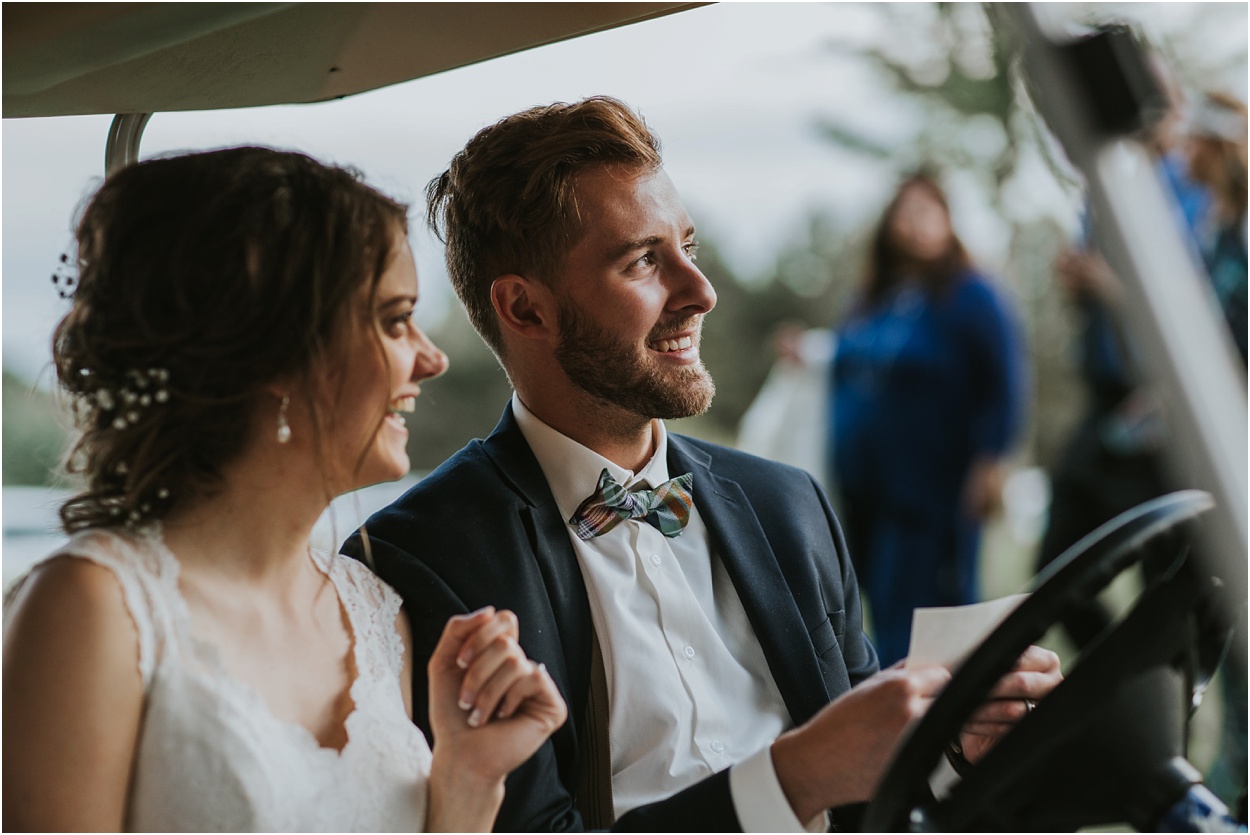 With such a beautiful venue, we decided to sneak away for a few more photos during the reception.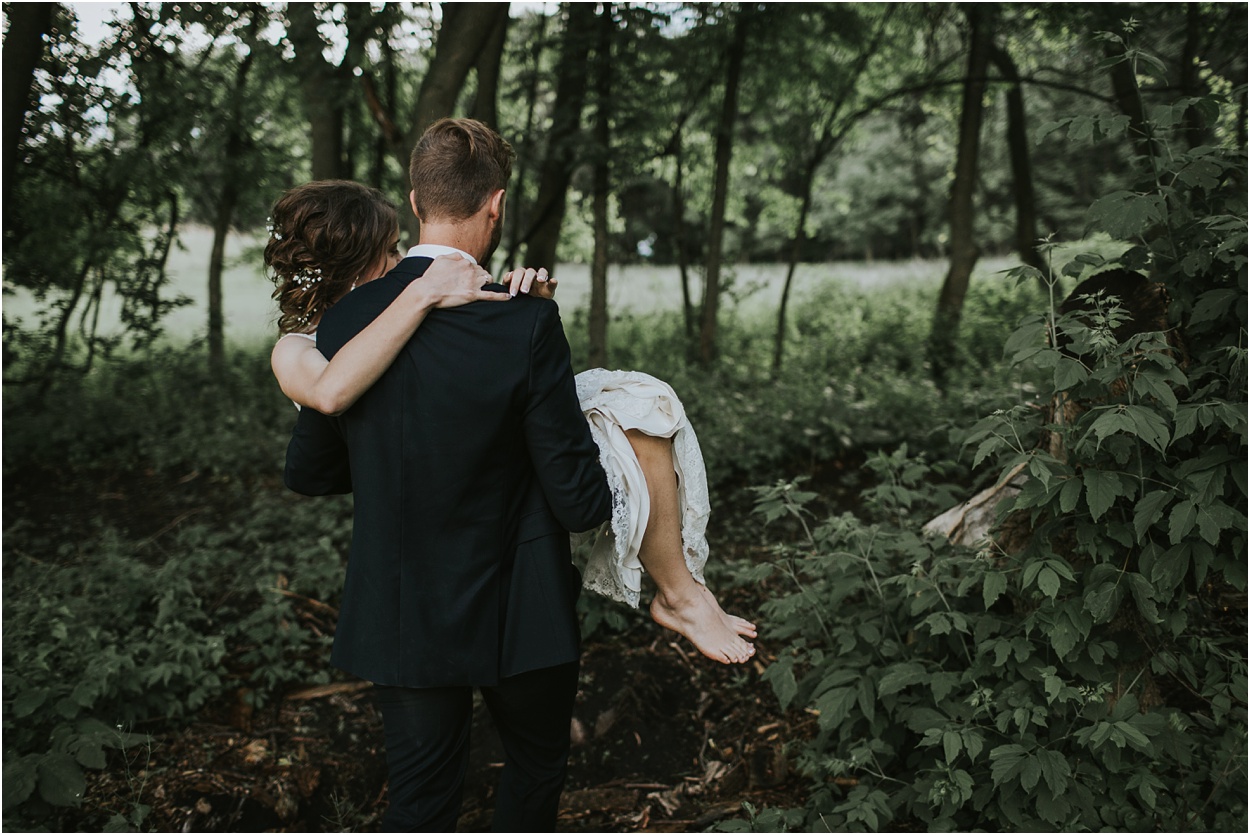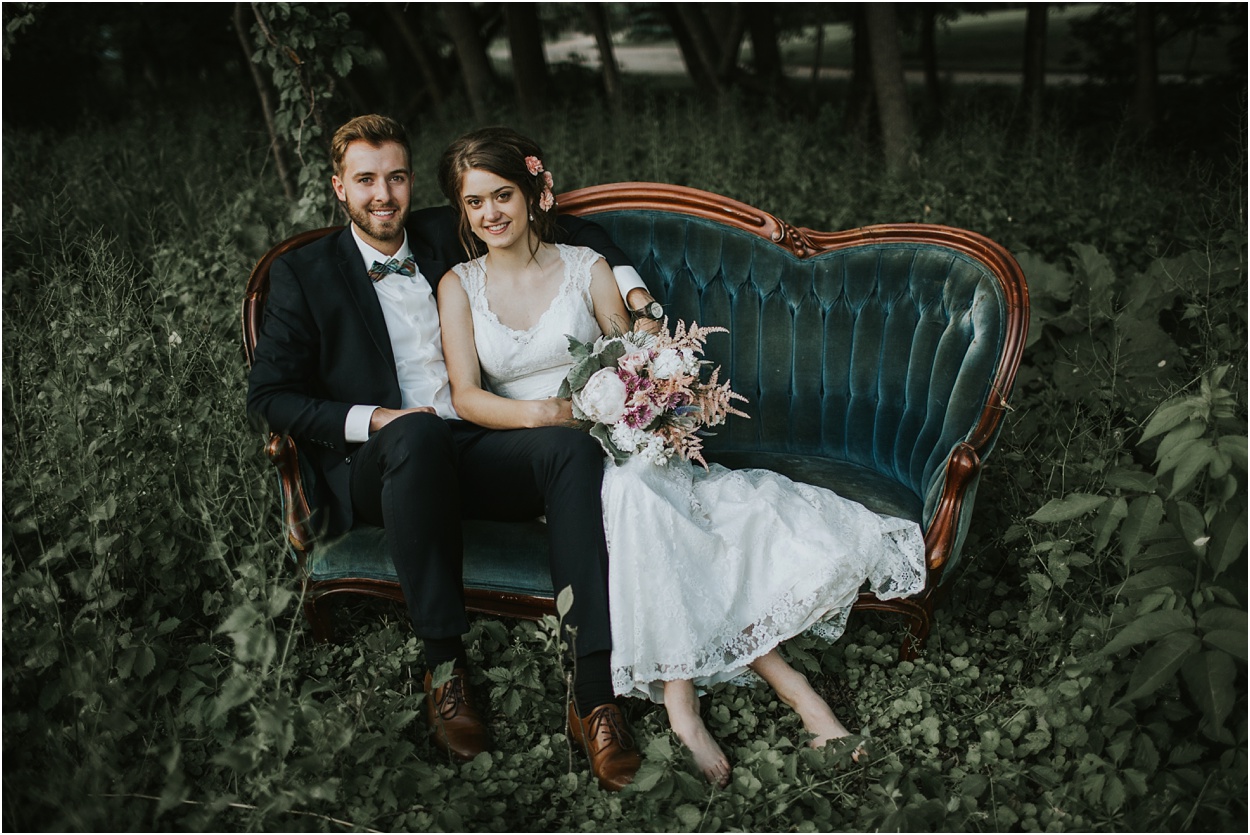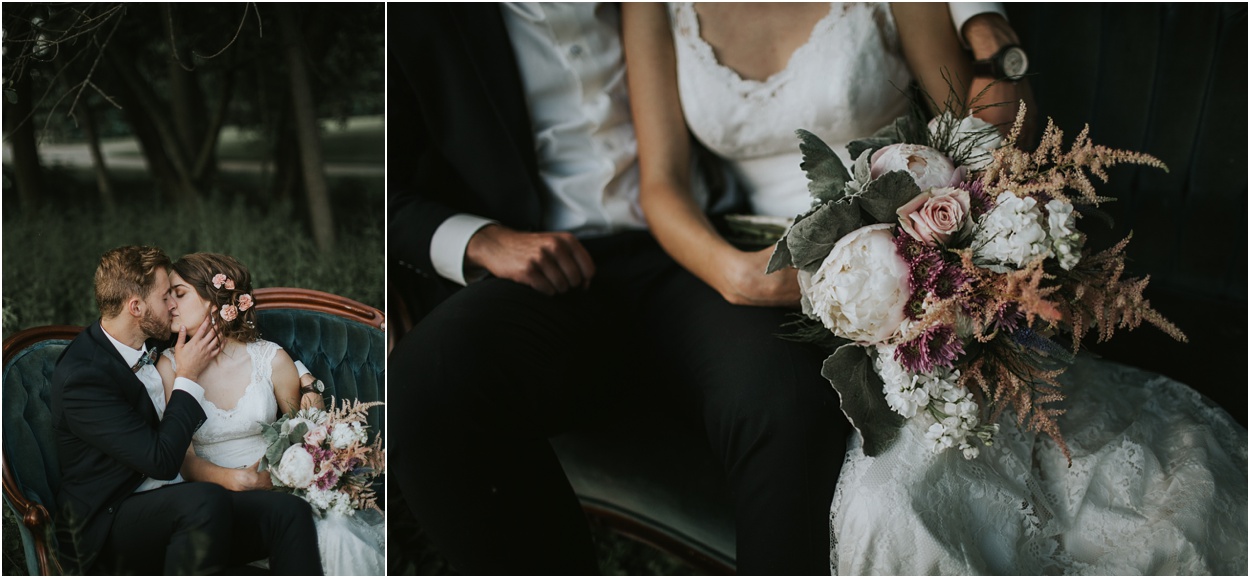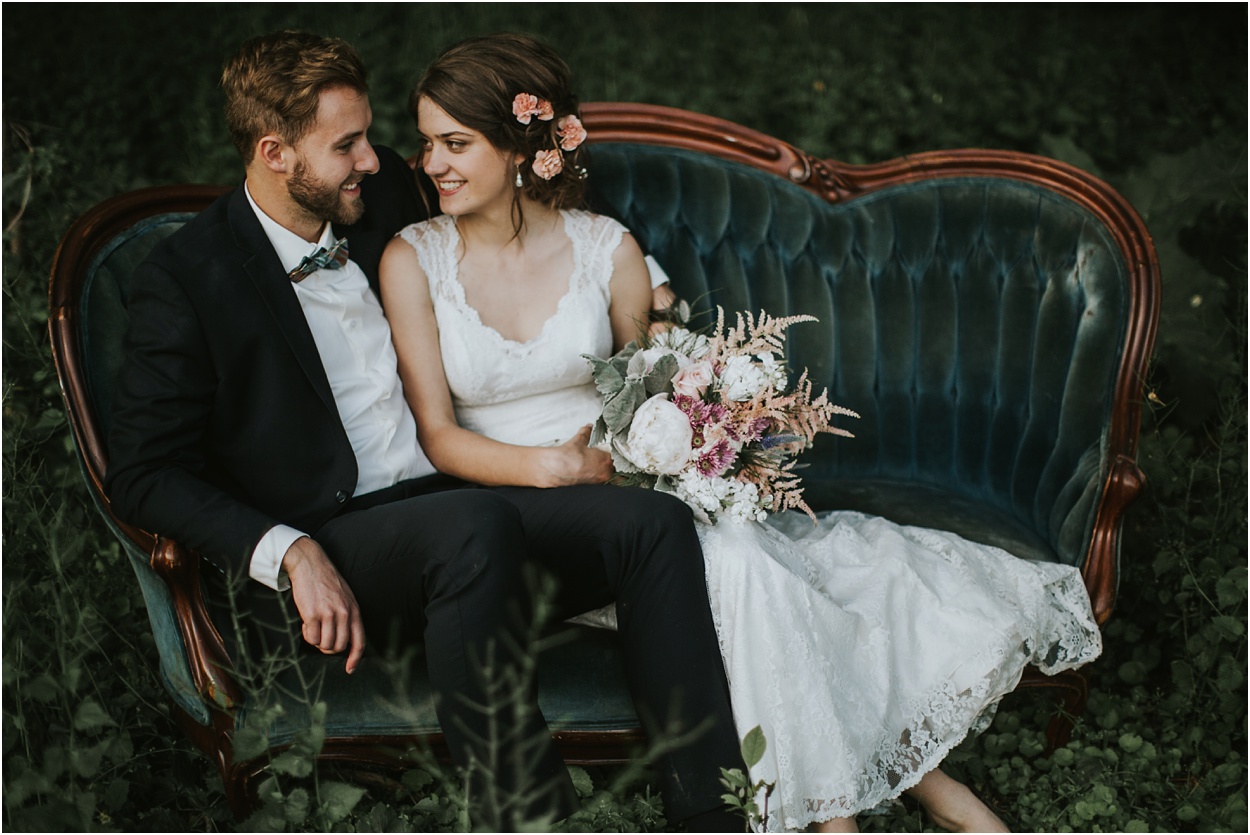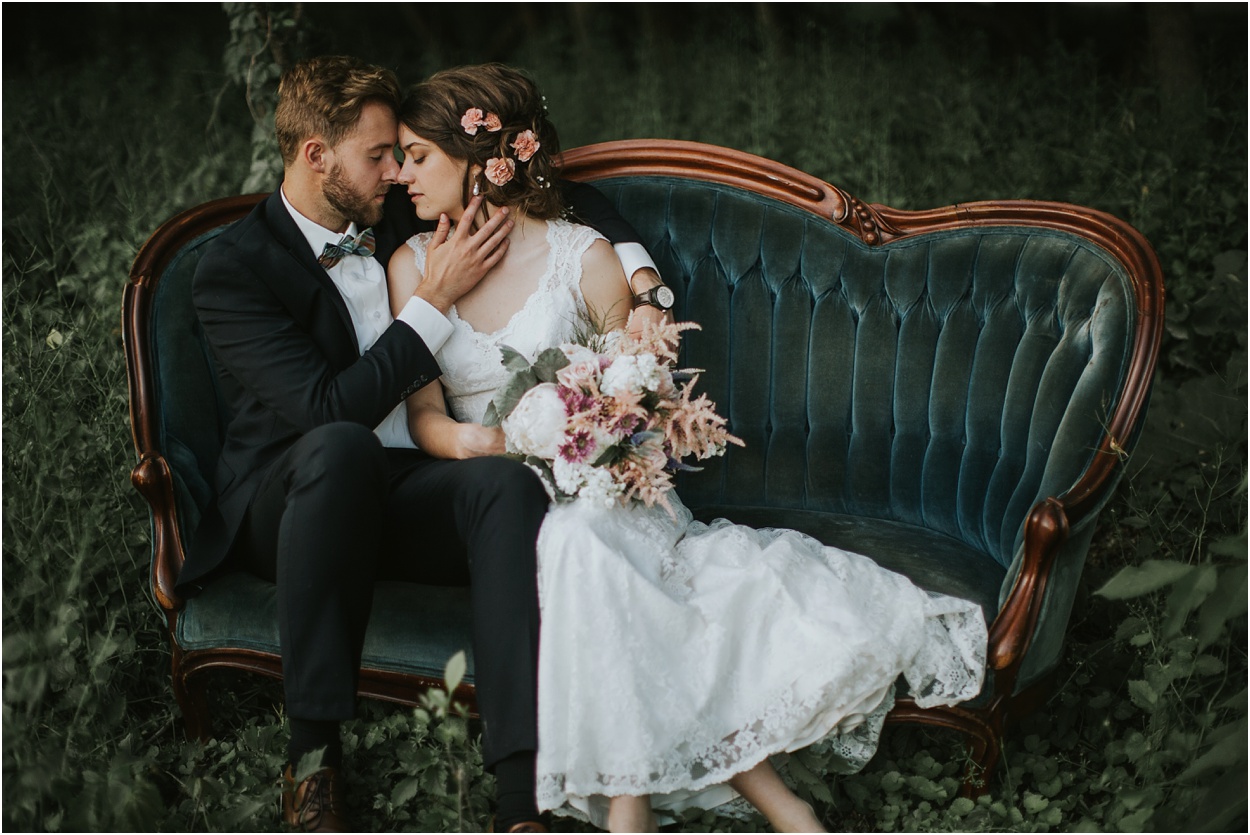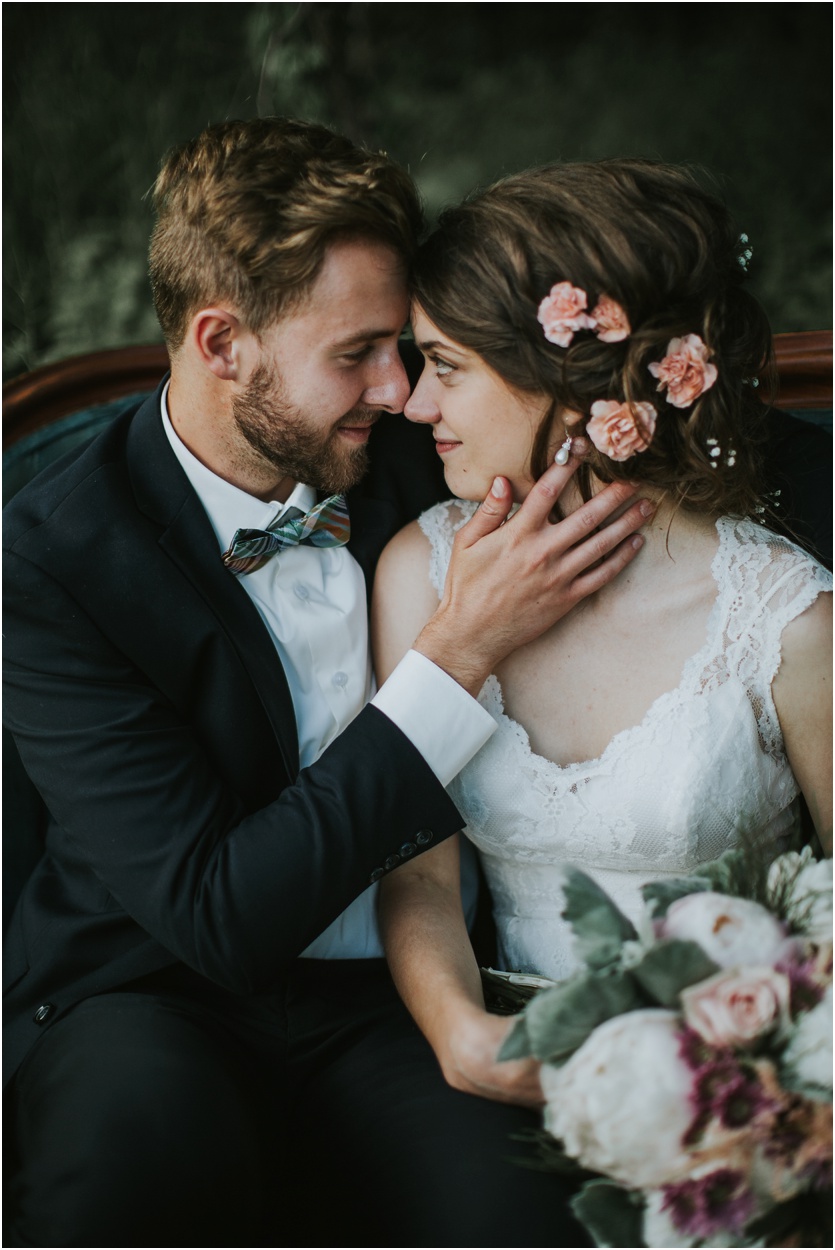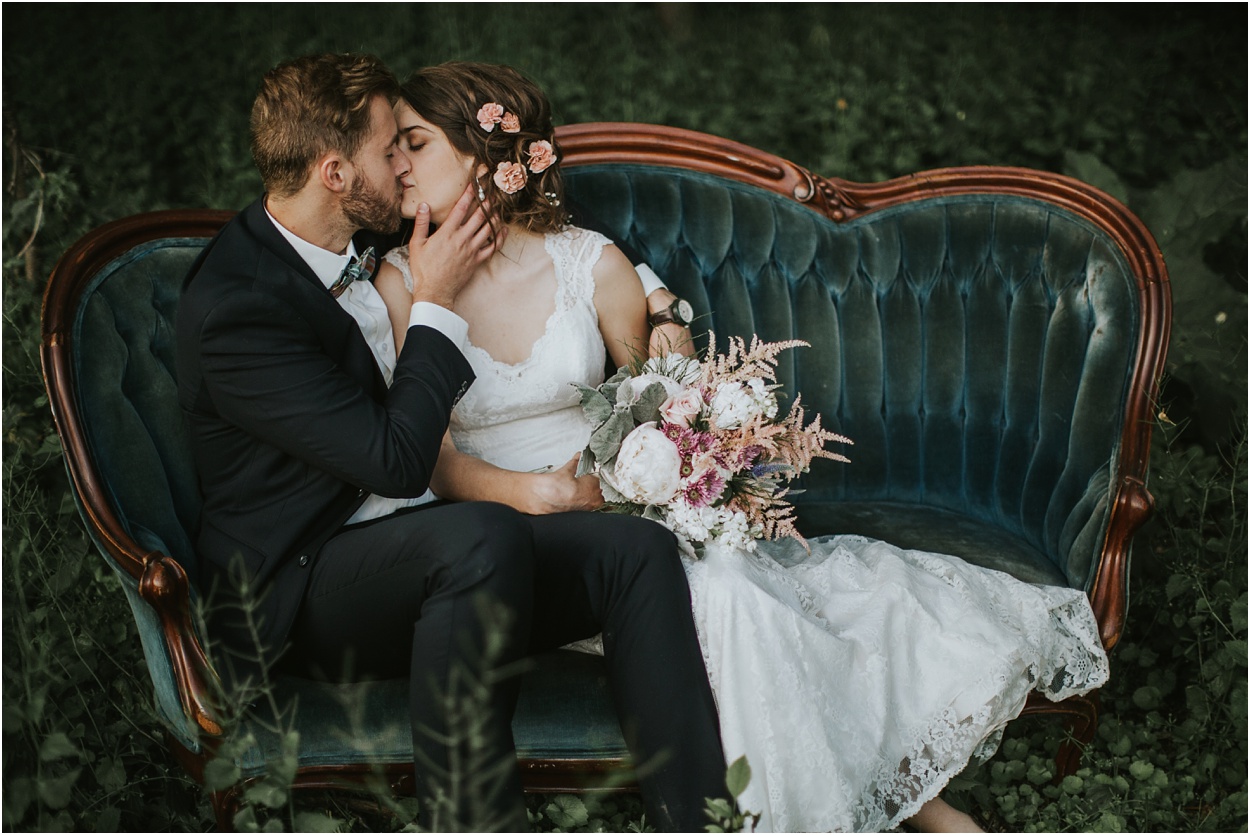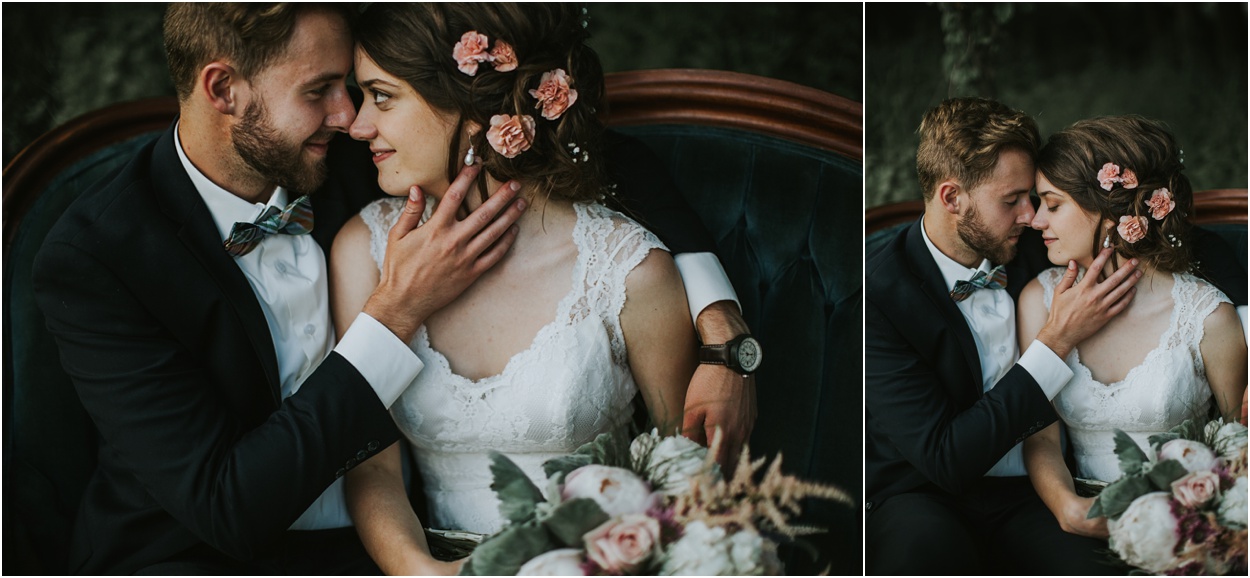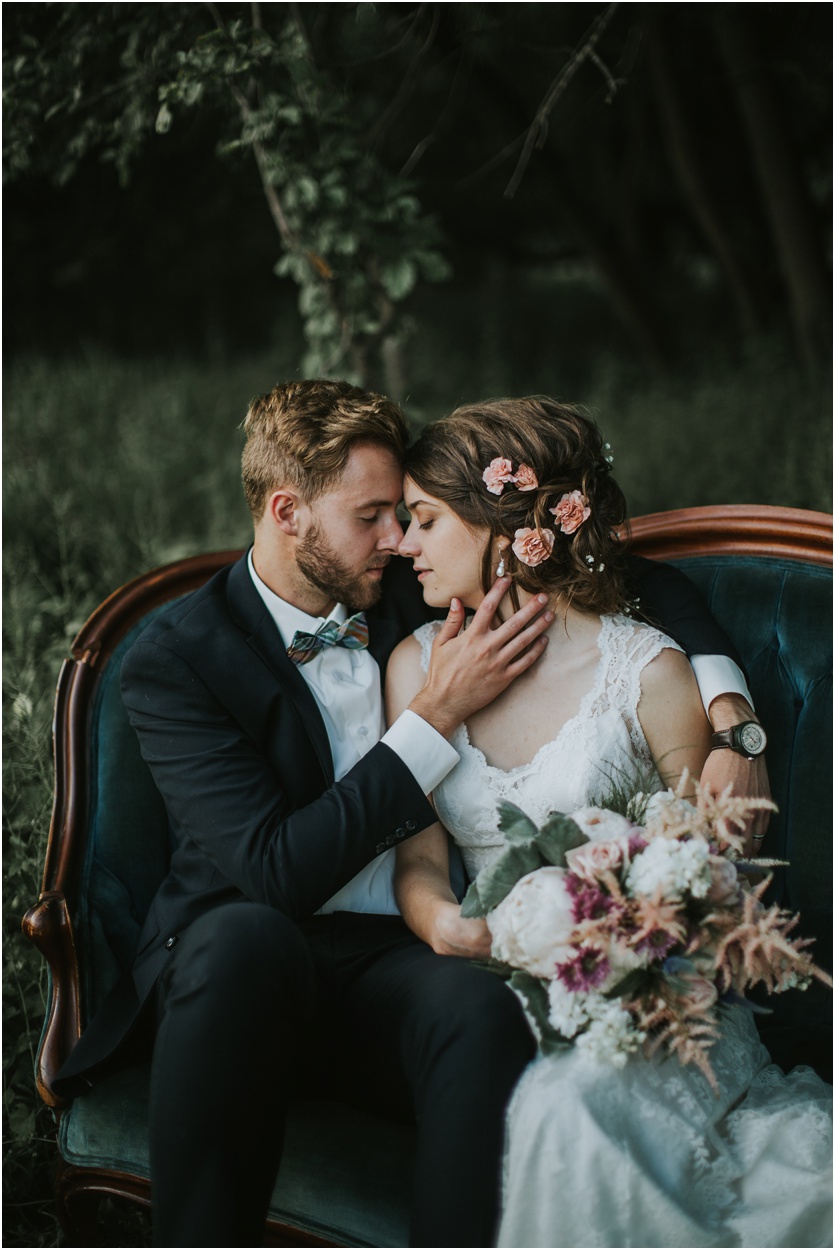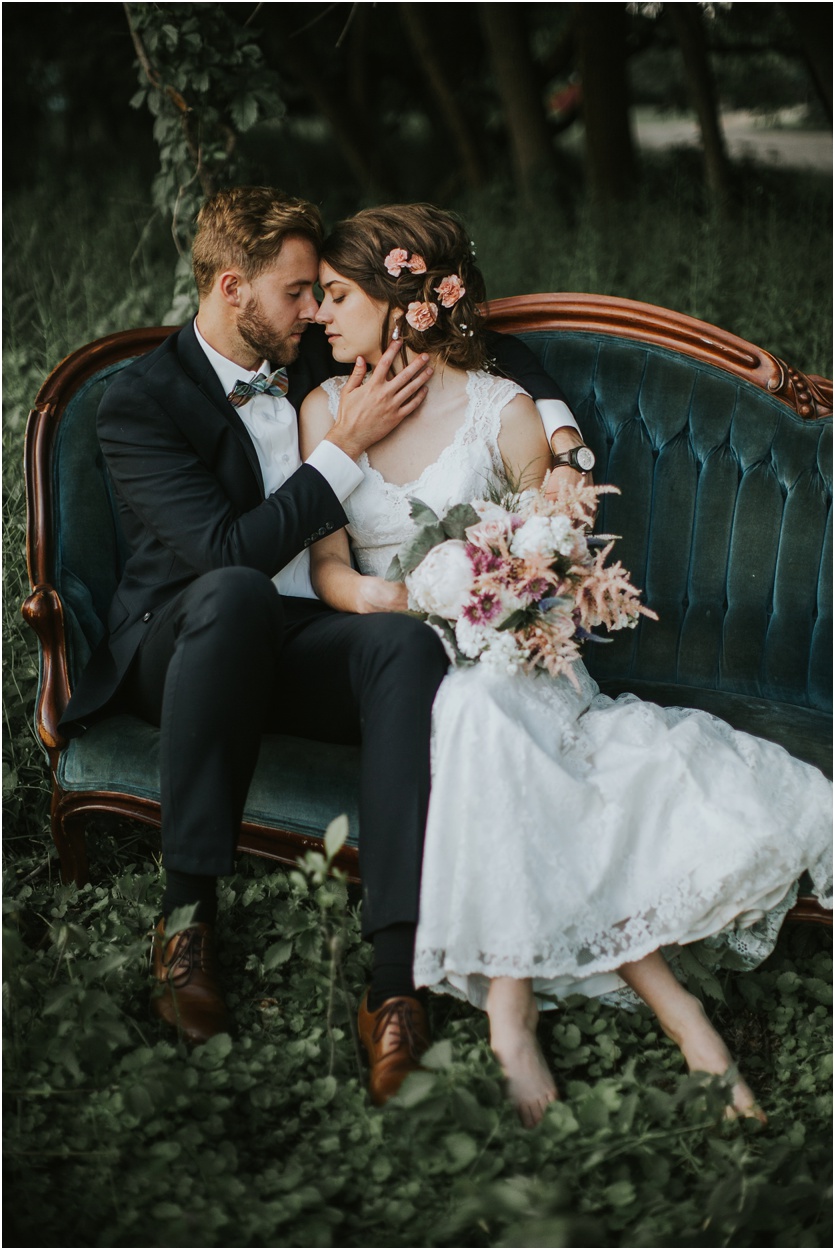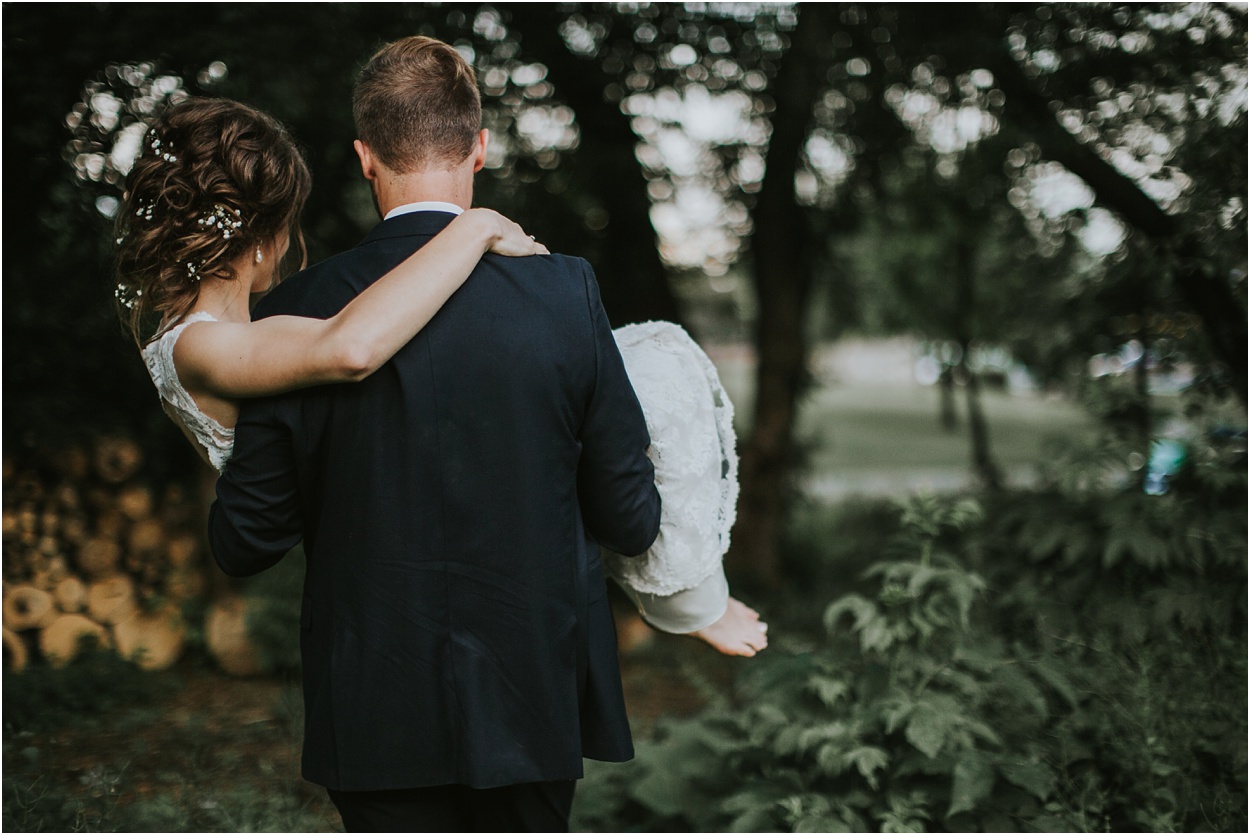 Originally, we were going to do Faith and Elijah's first look on the dock. However, the road to get there was so muddy we wouldn'tve been able to make it there while it was still raining that morning. Instead, we took a few photos there when it had dried up a bit that evening!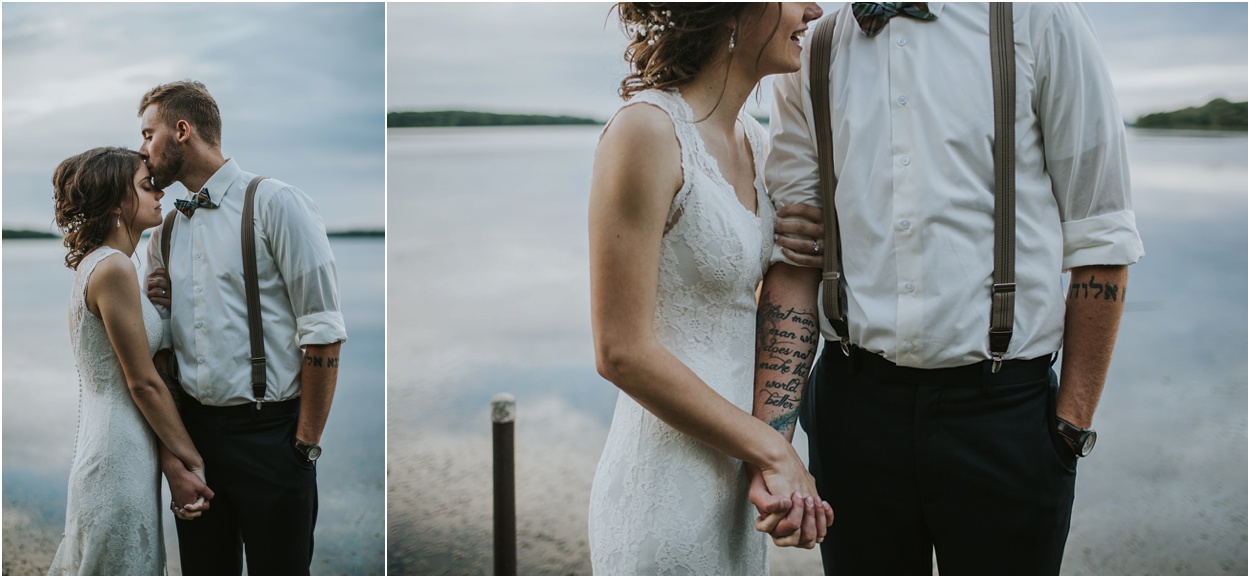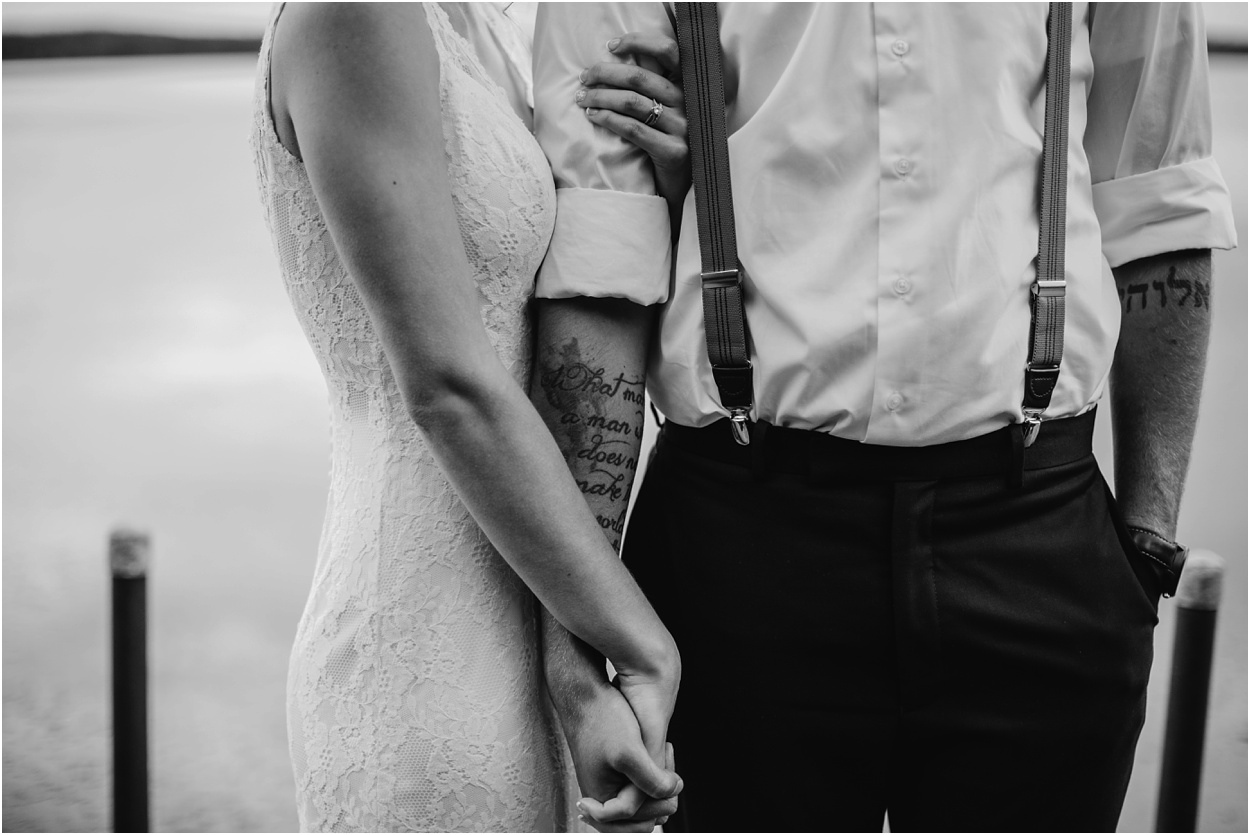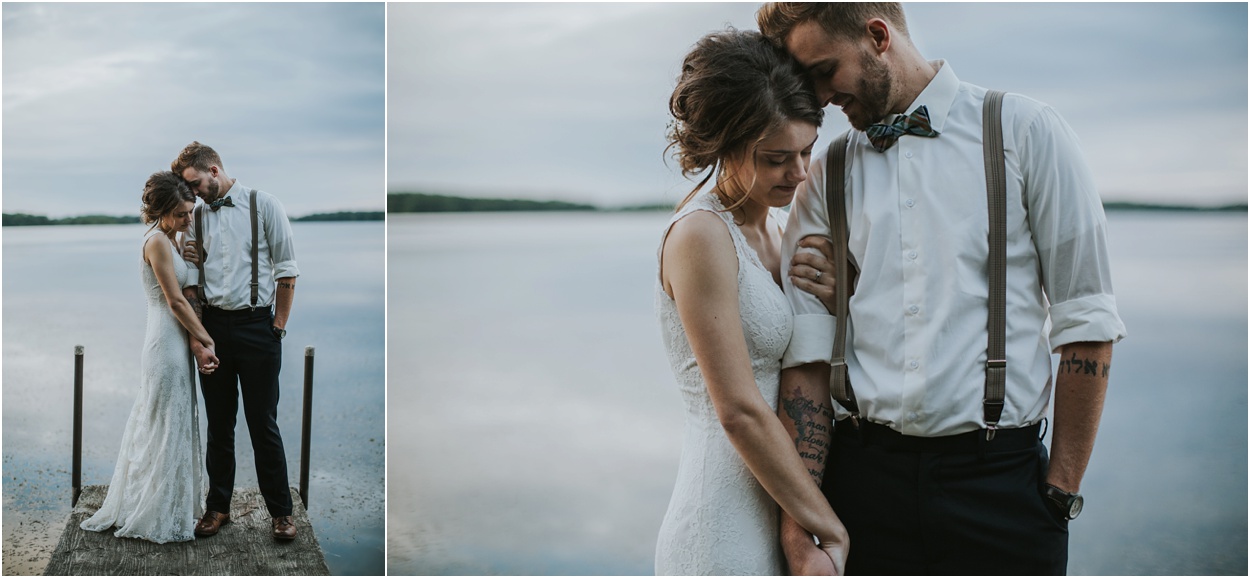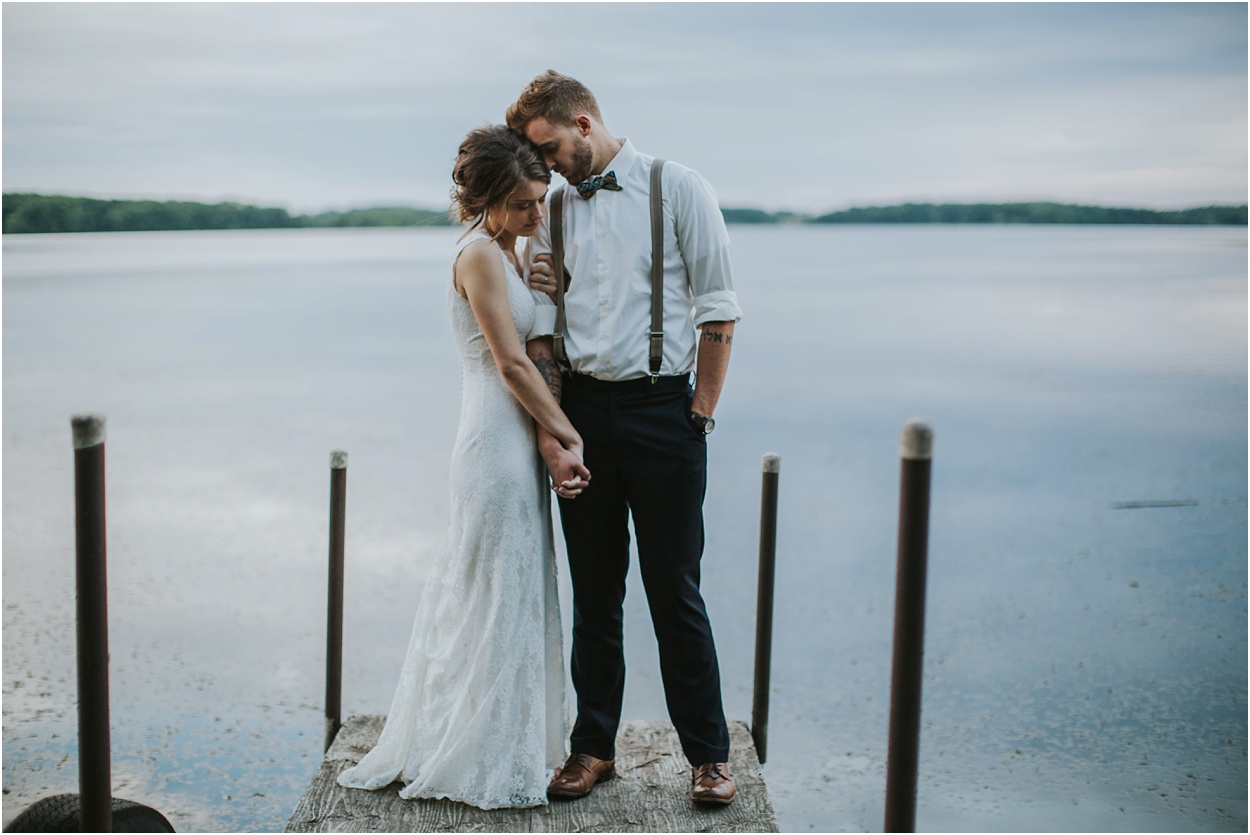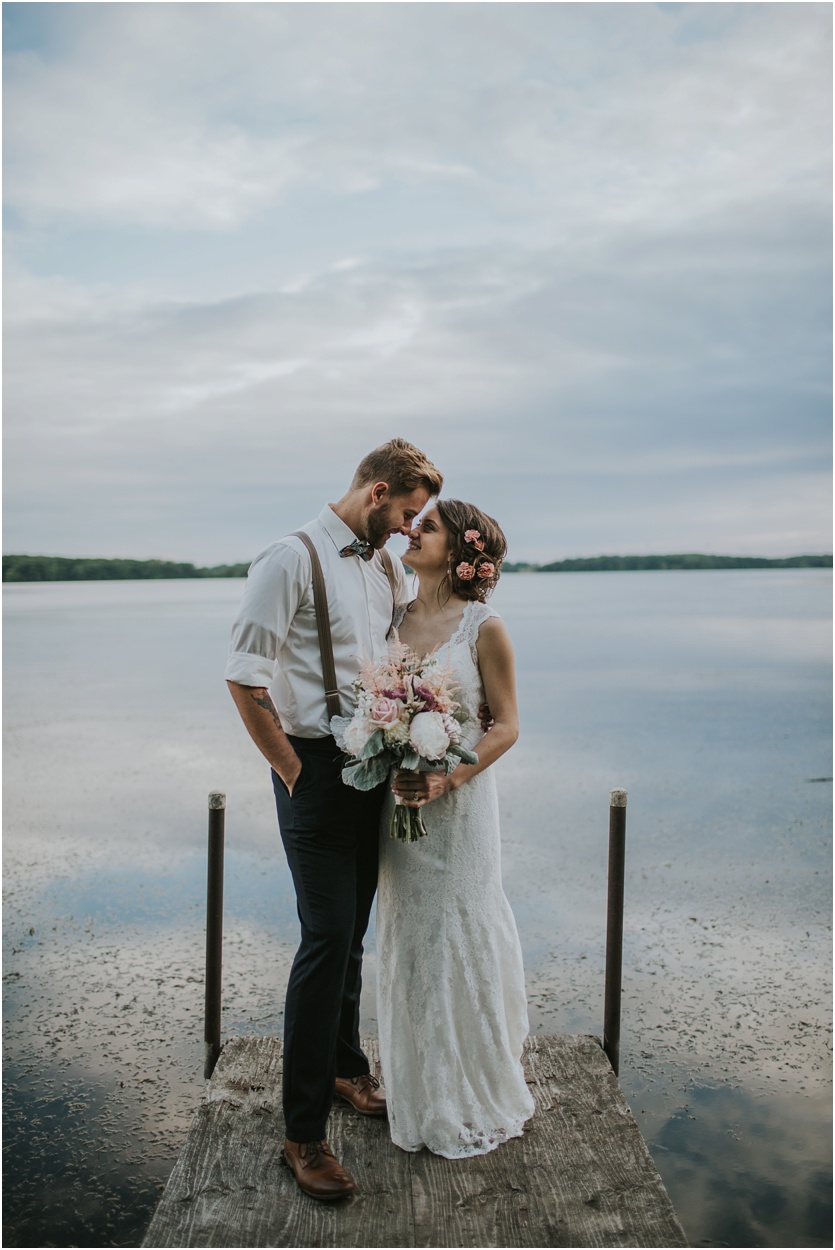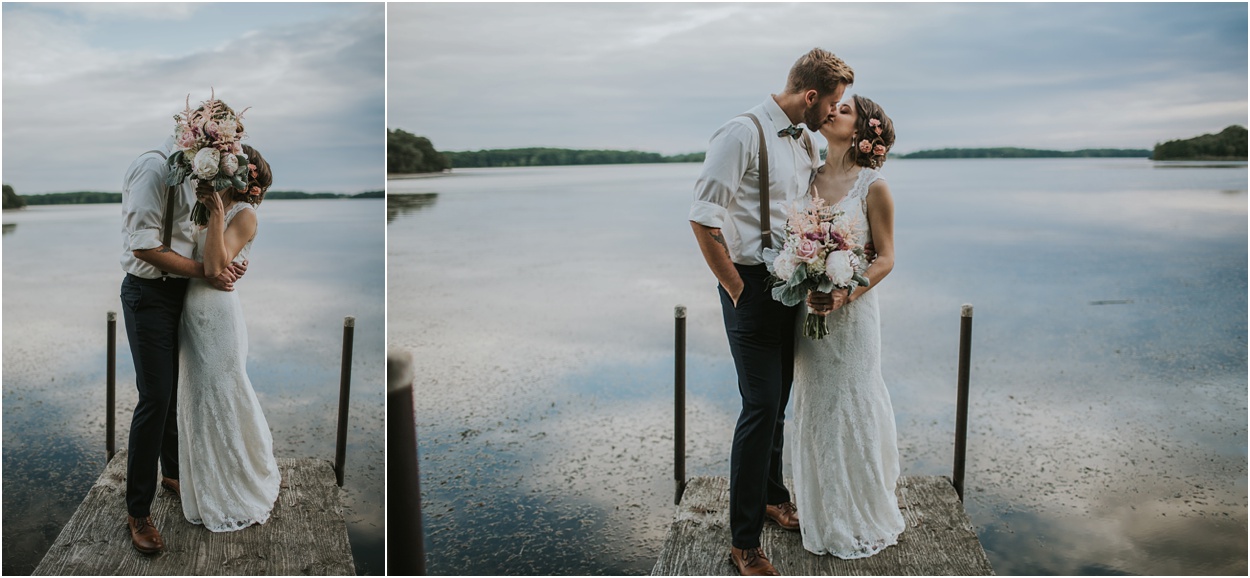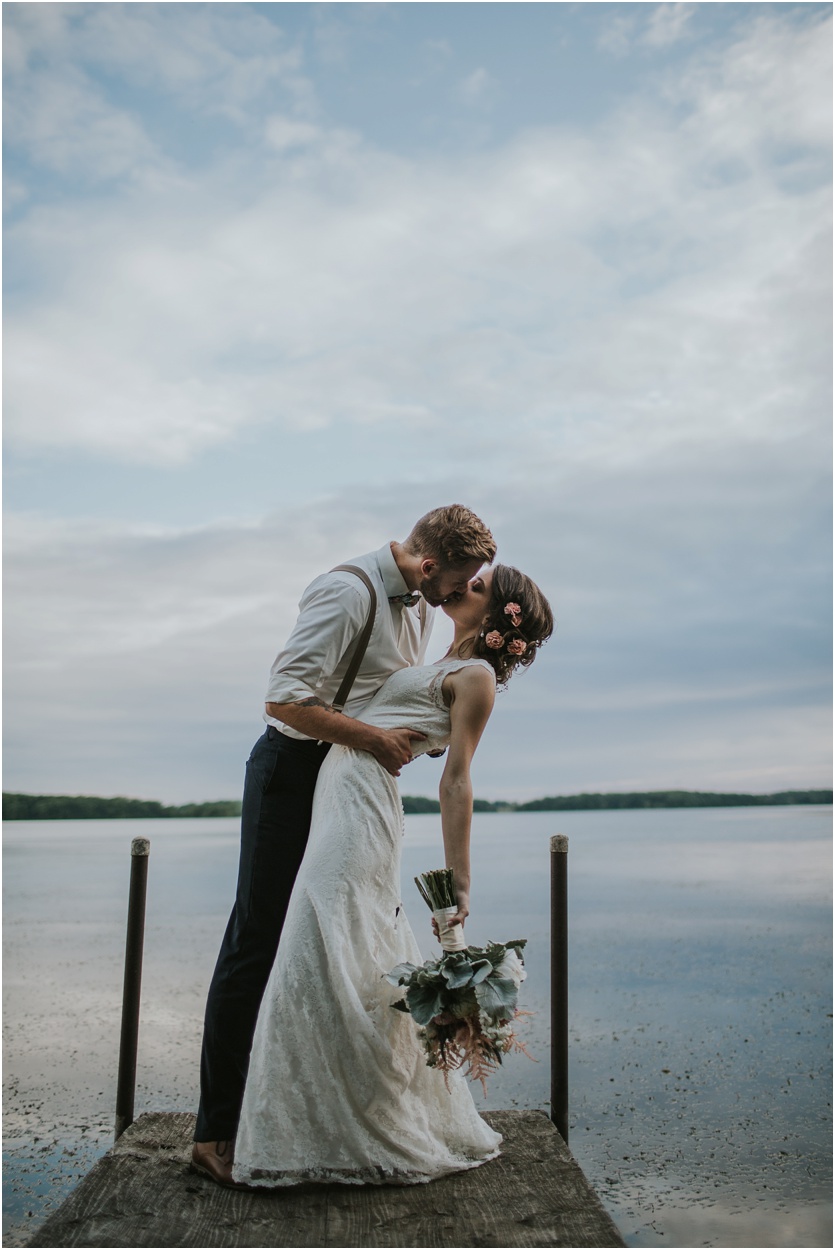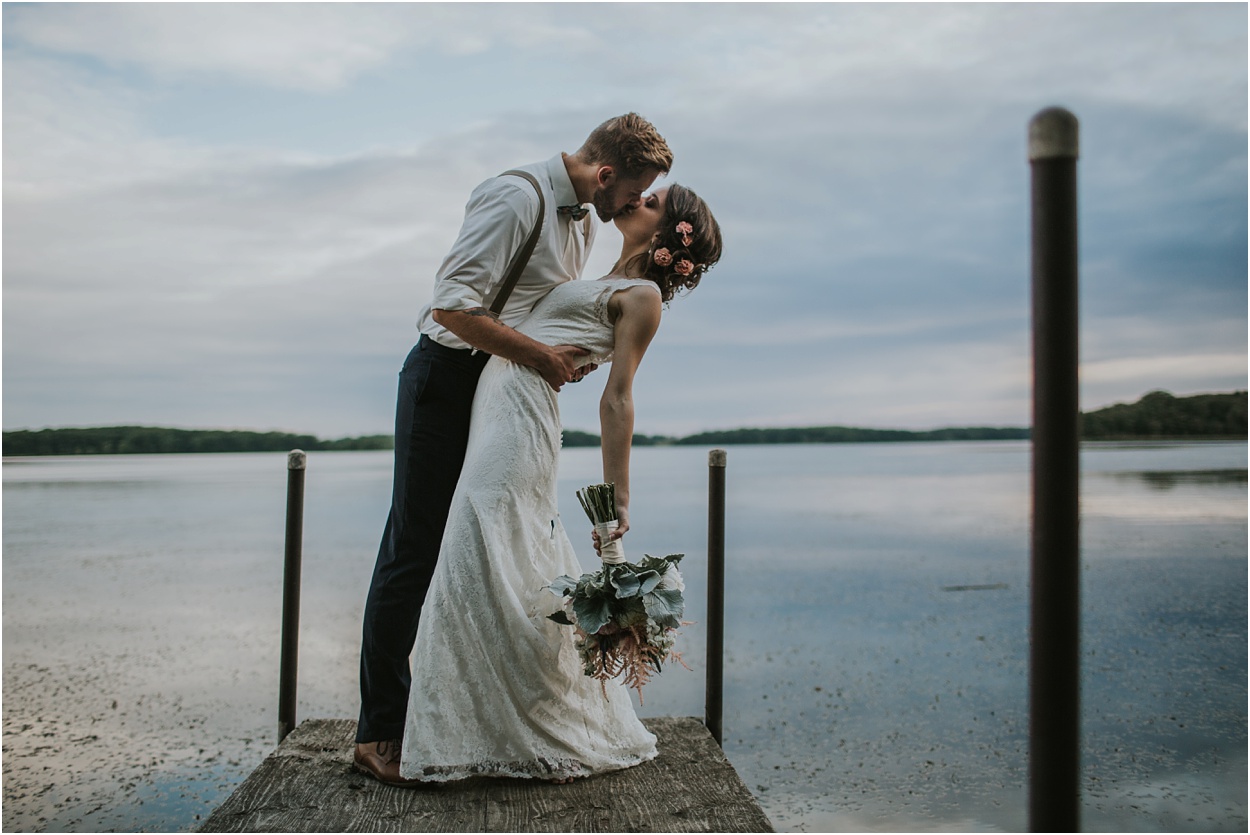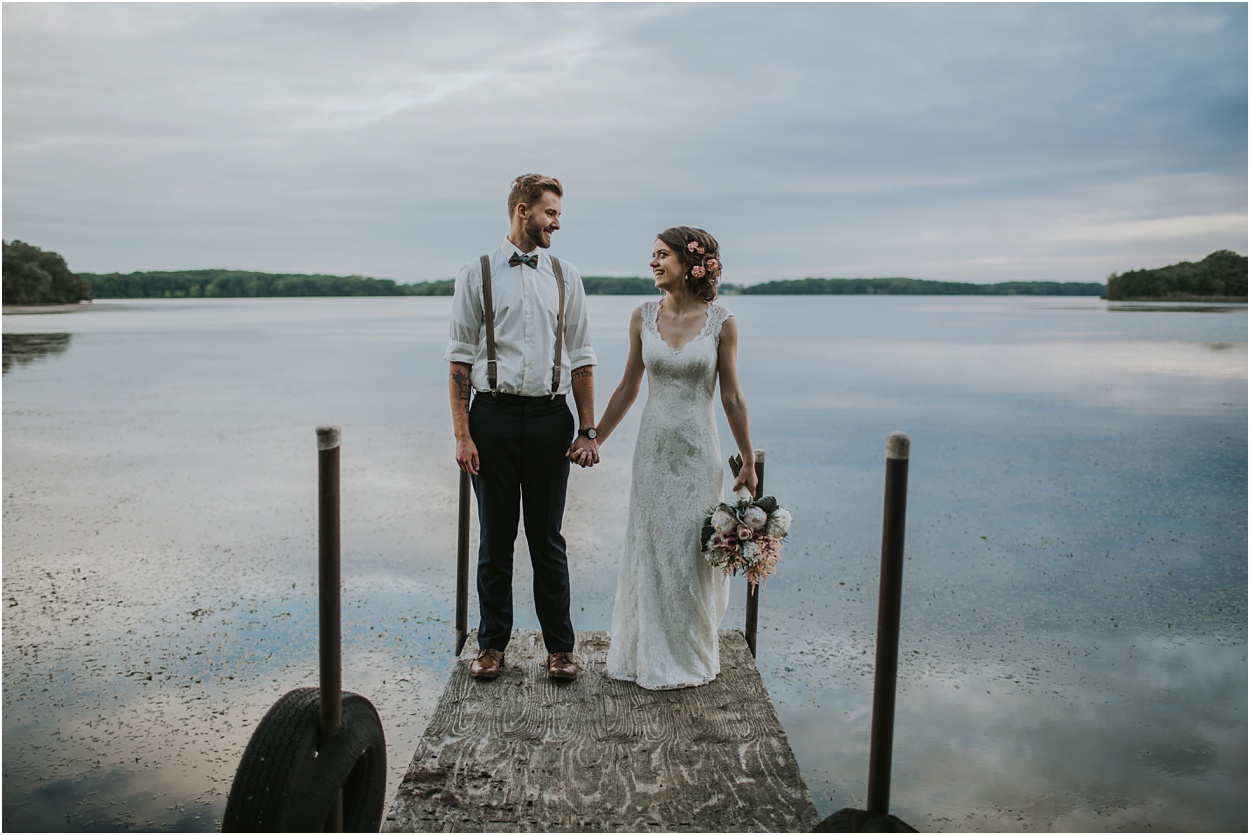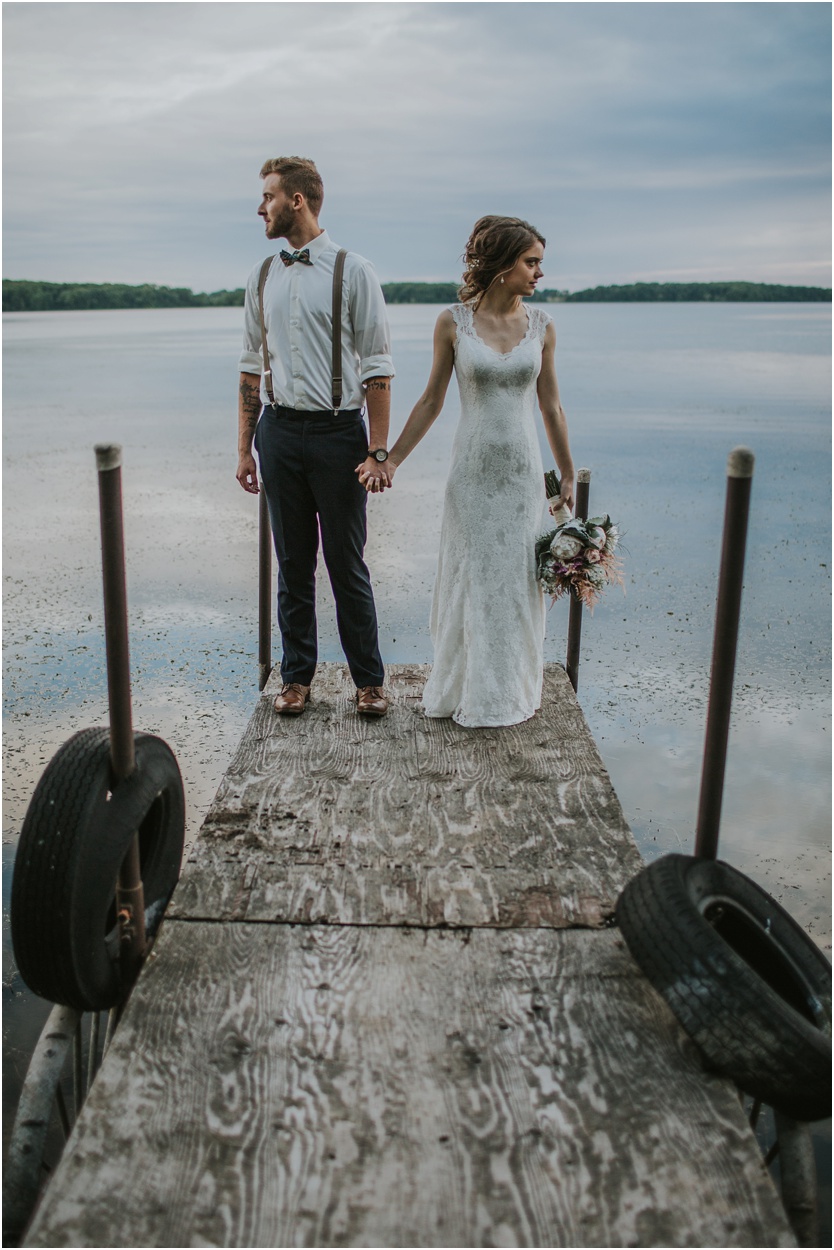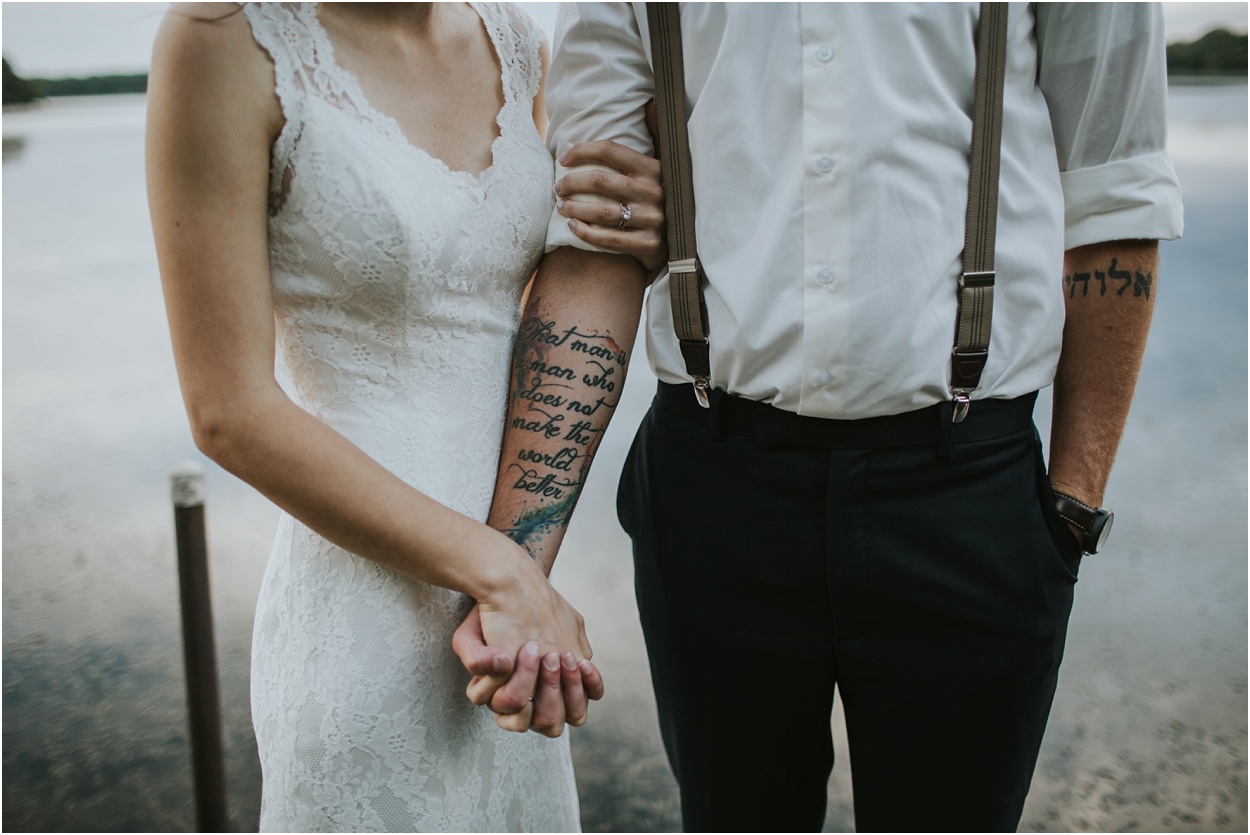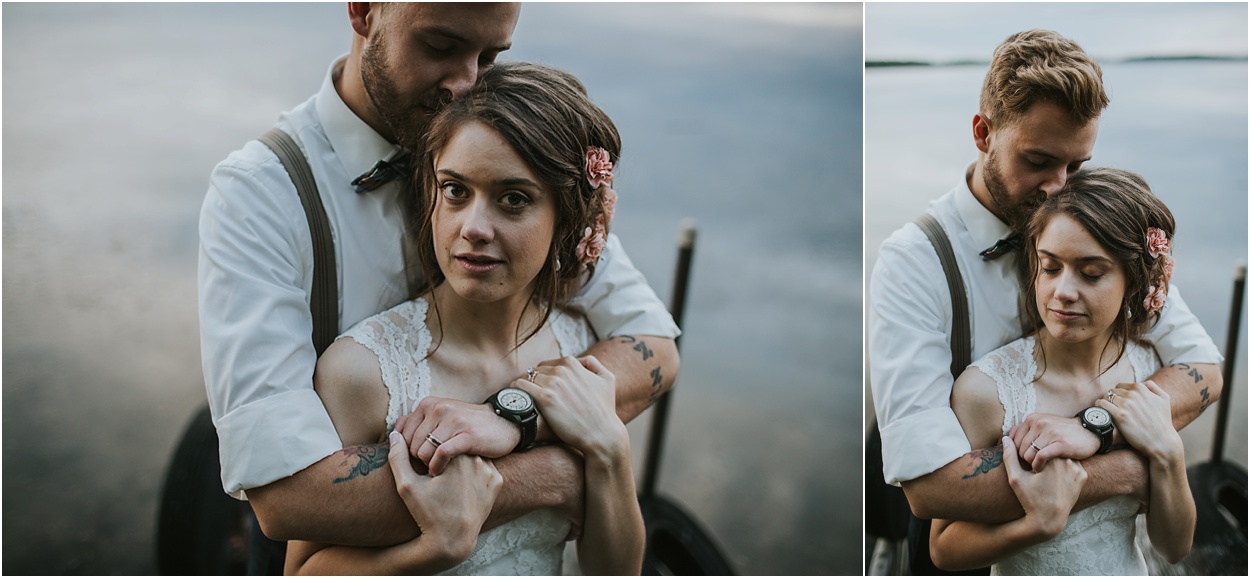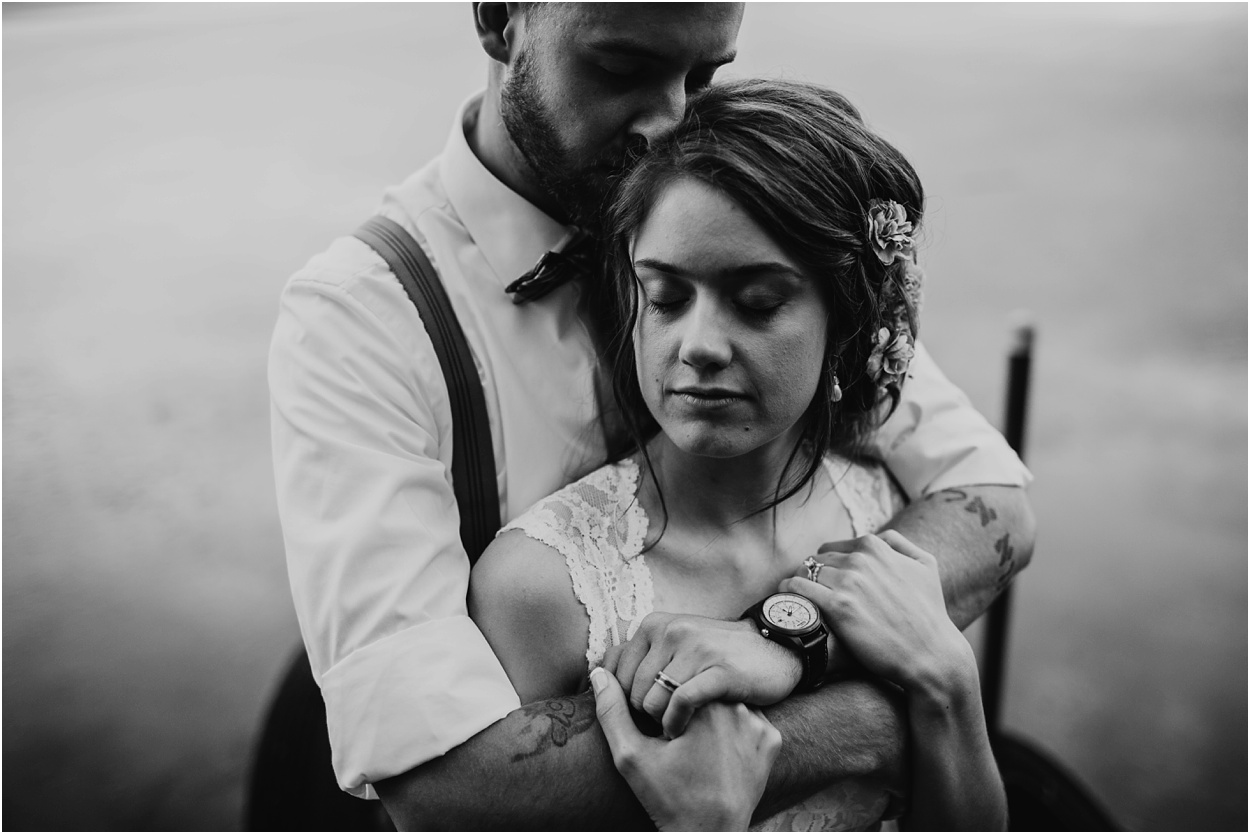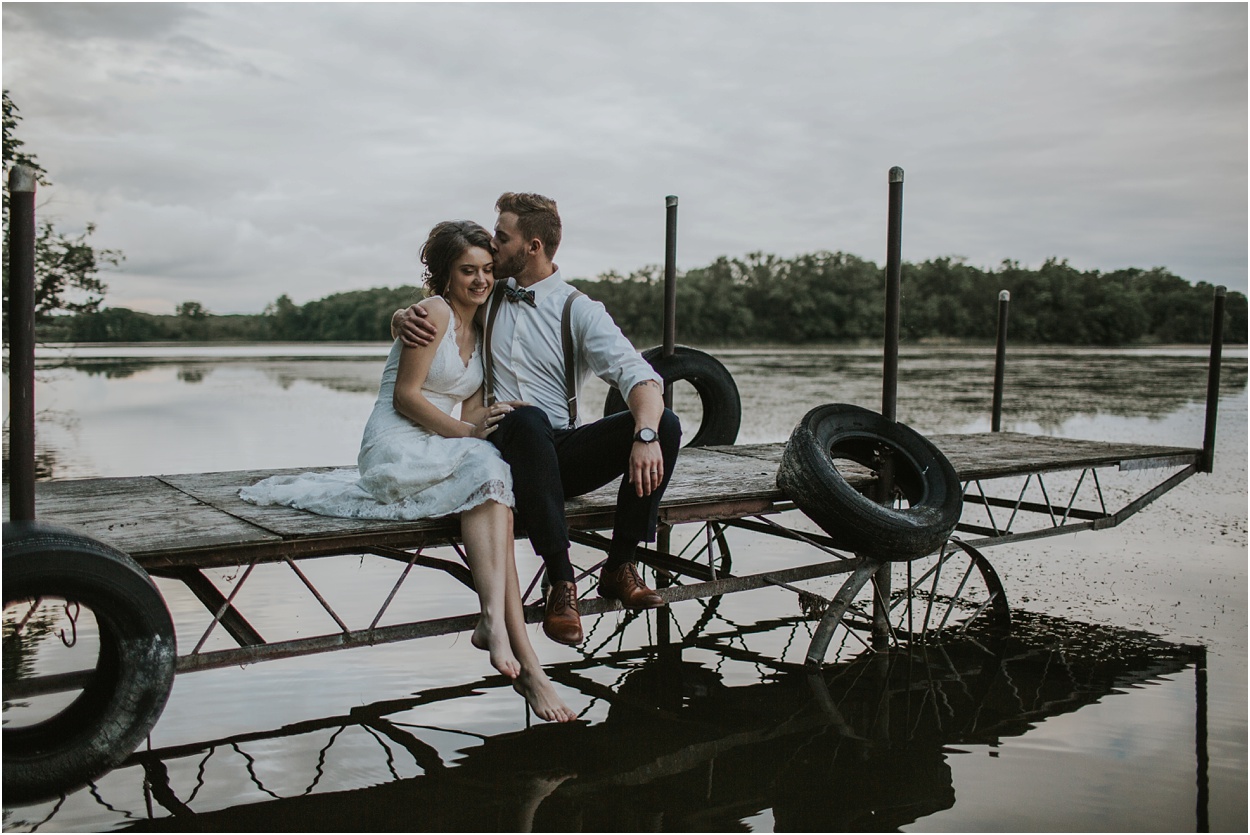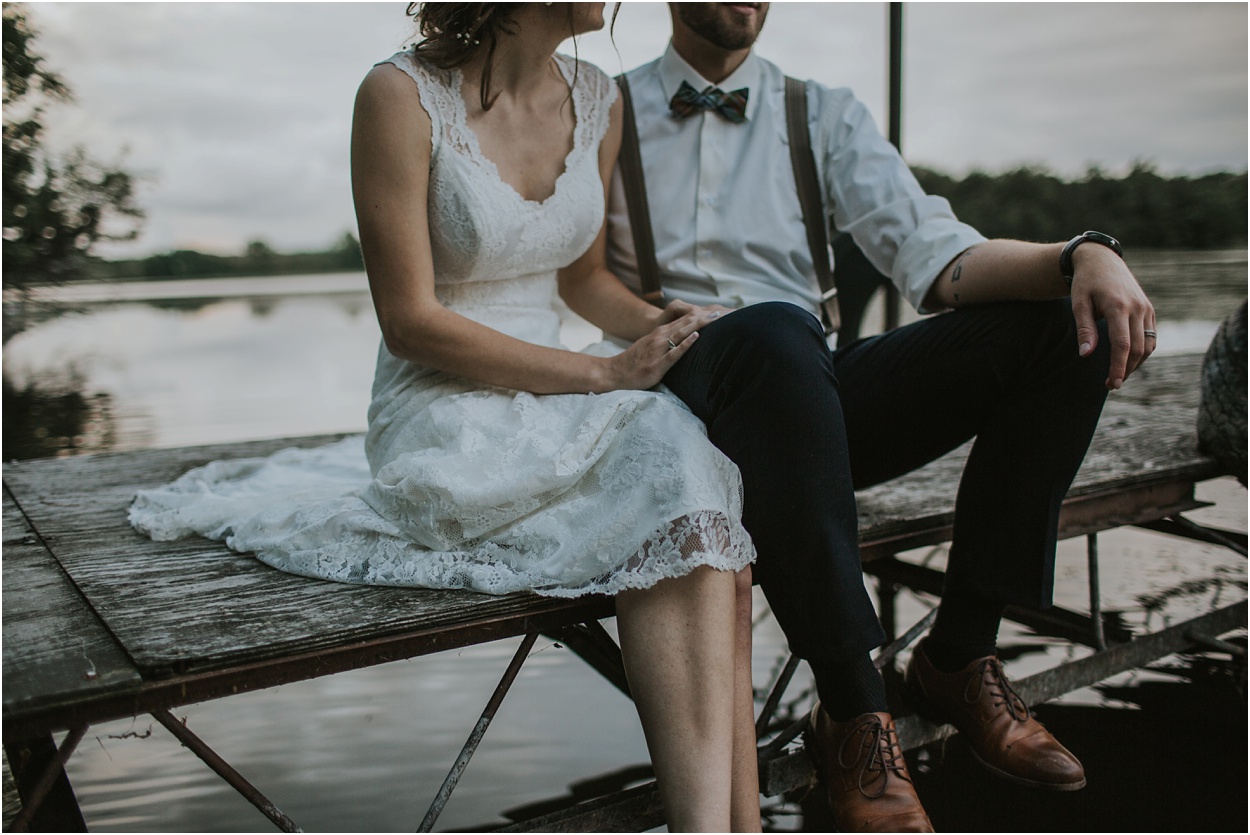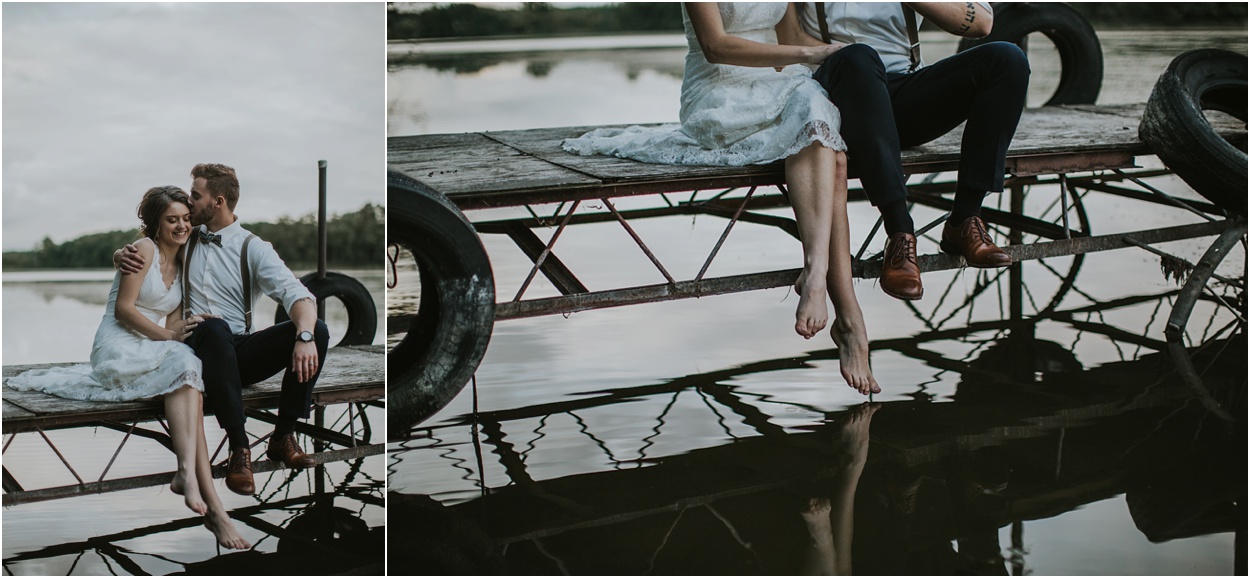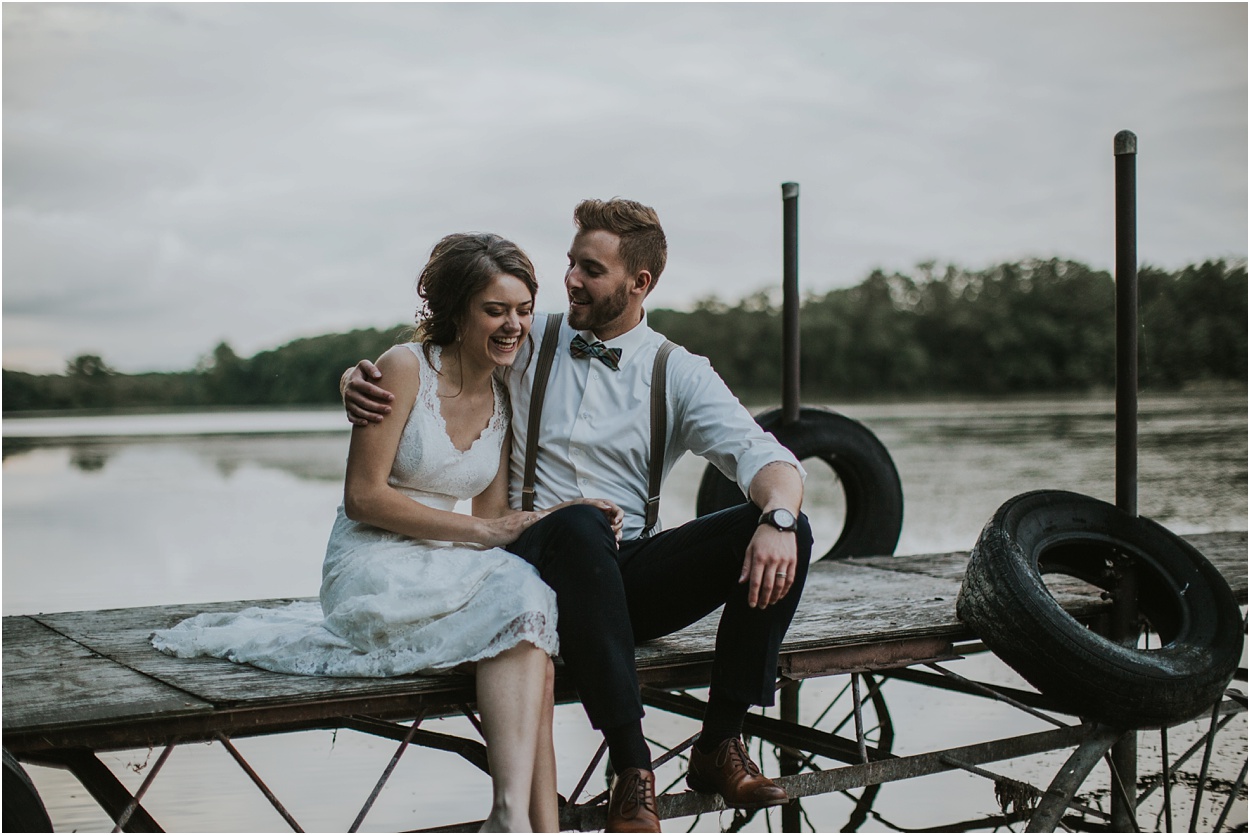 Stonewall Farms was such a gorgeous venue!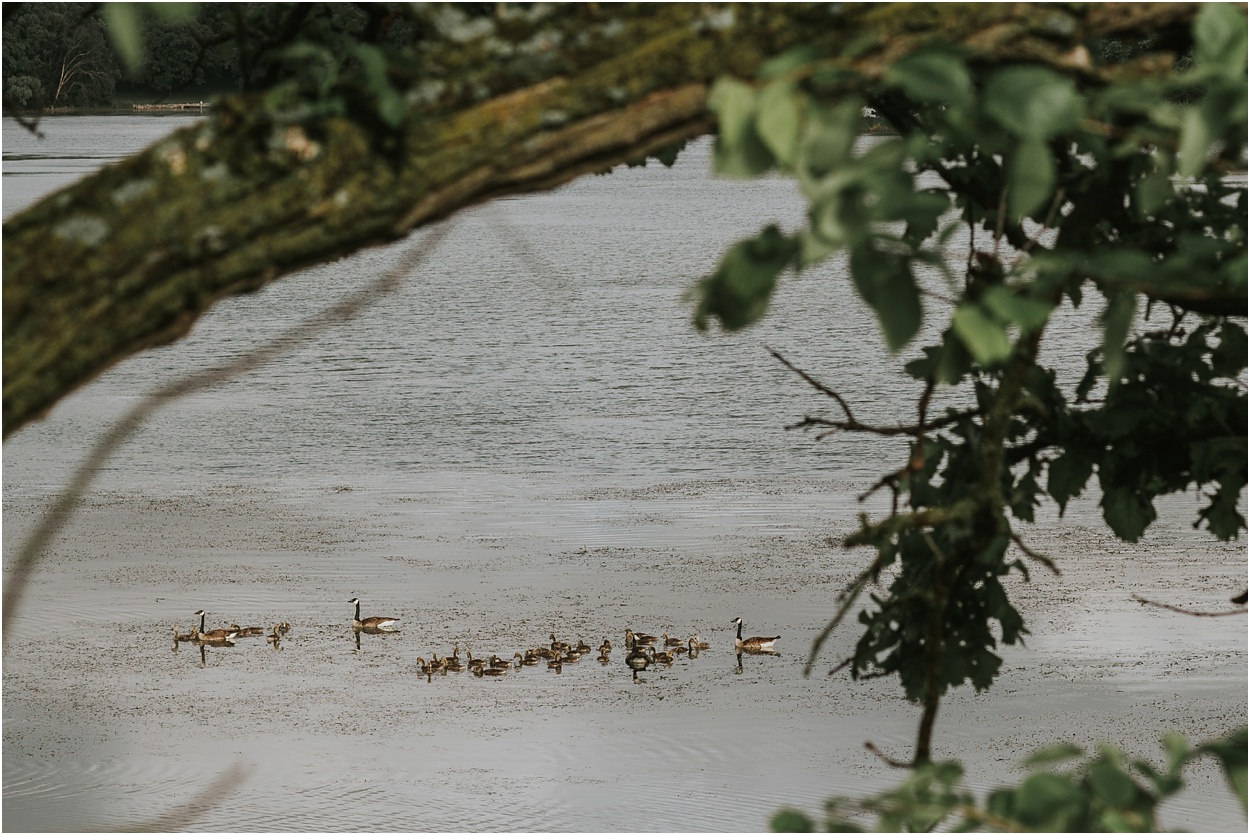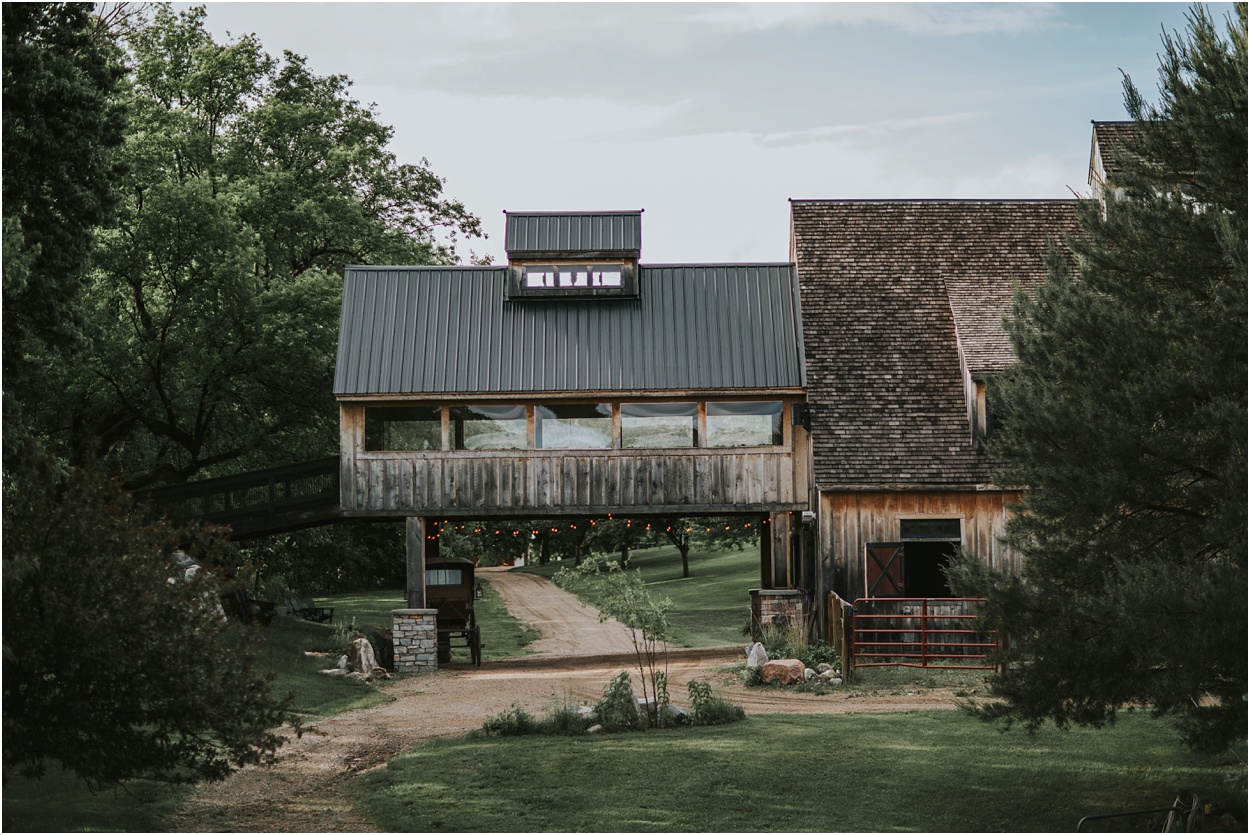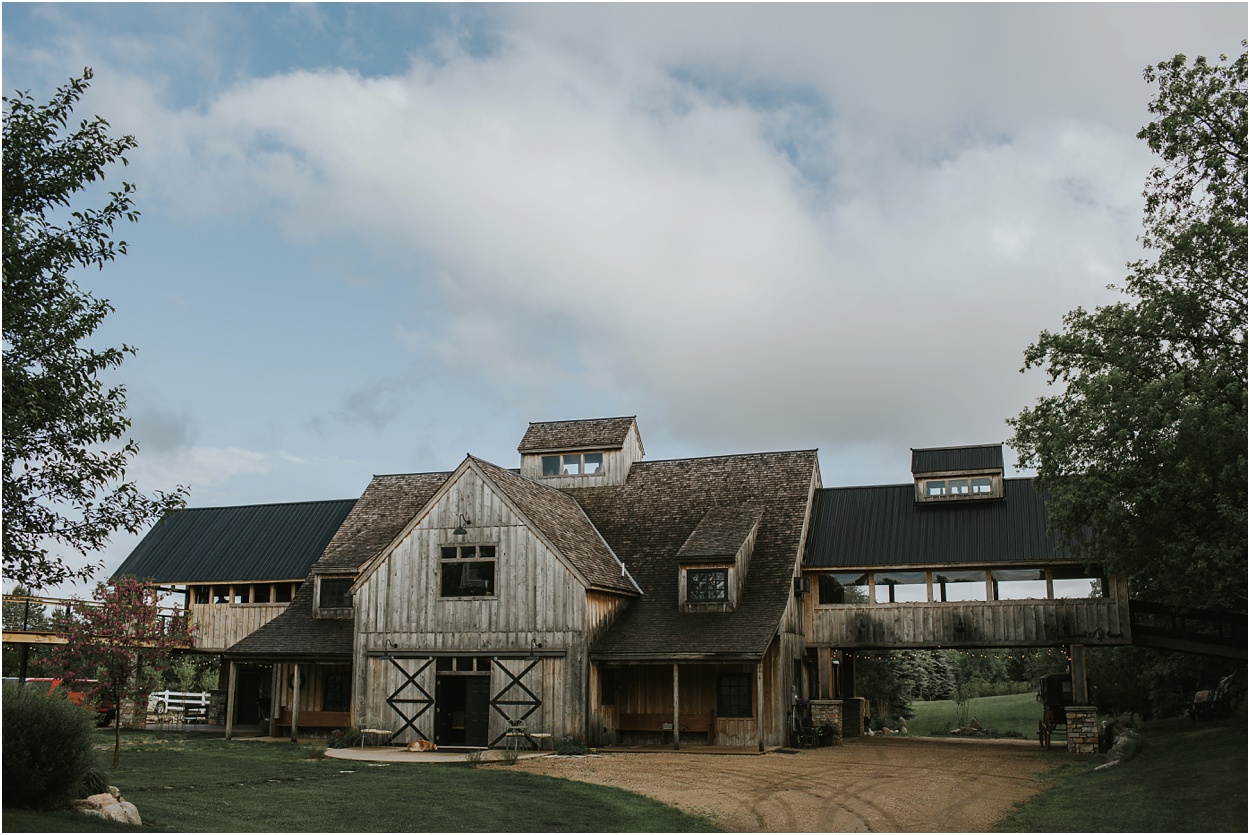 The dance was held in the barn where family and friends danced the night away!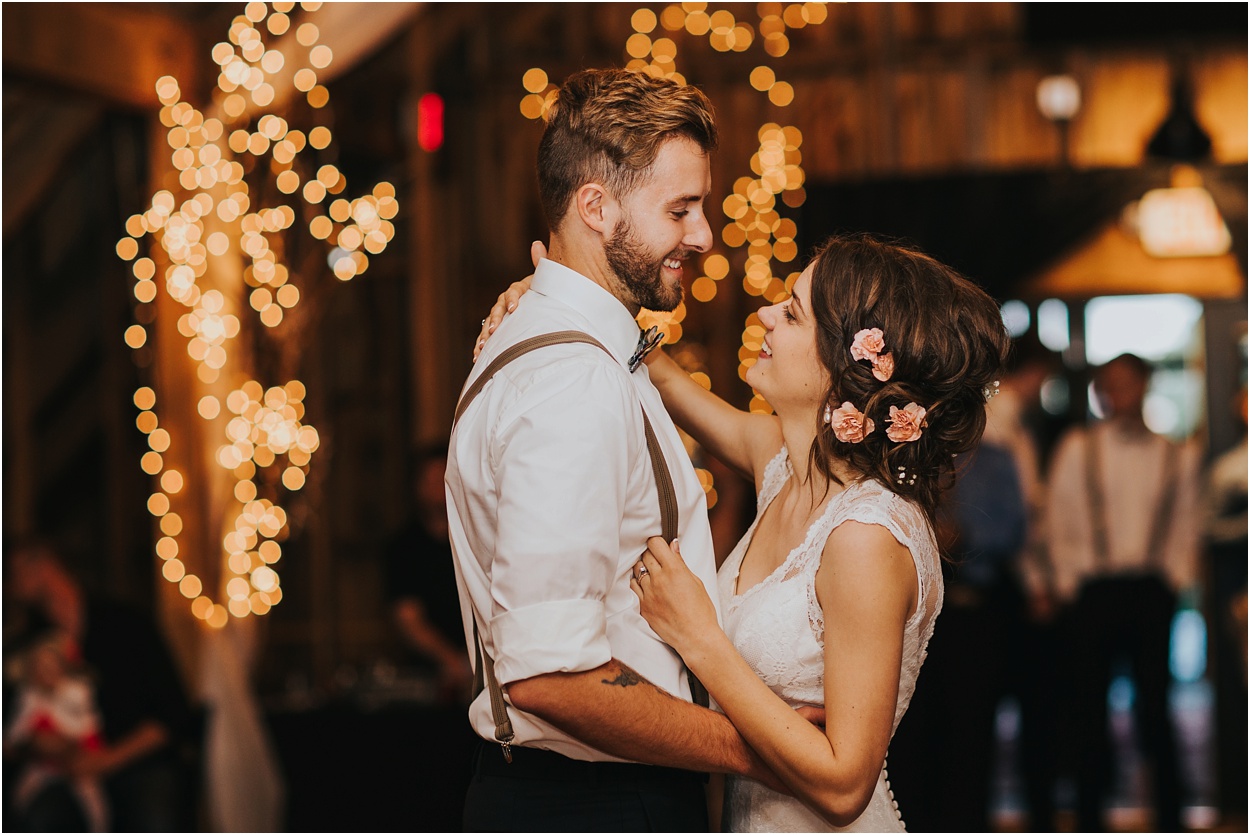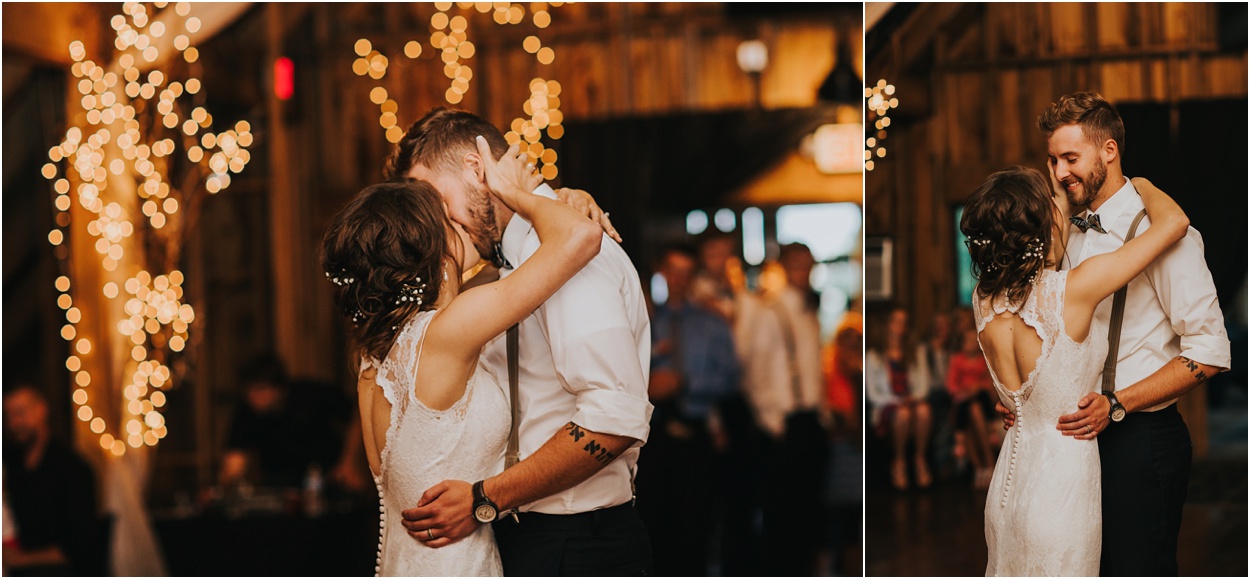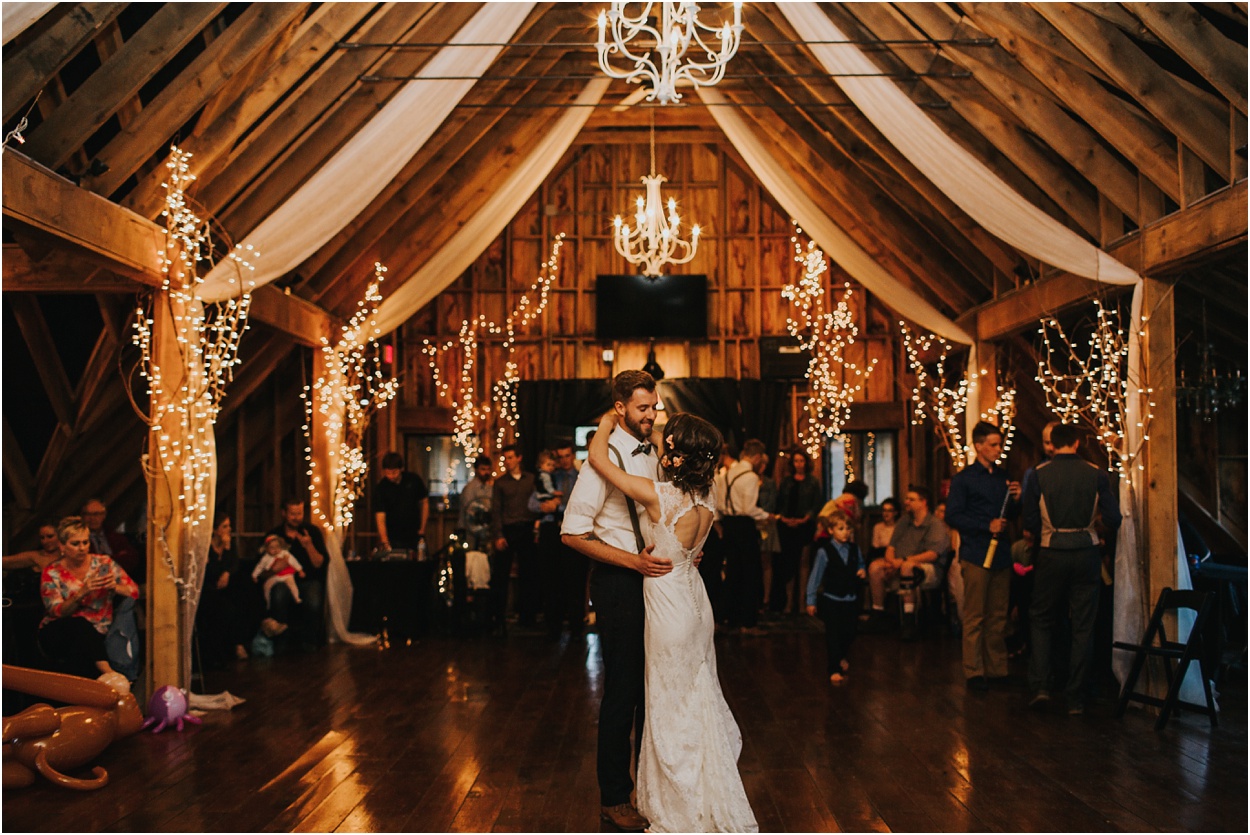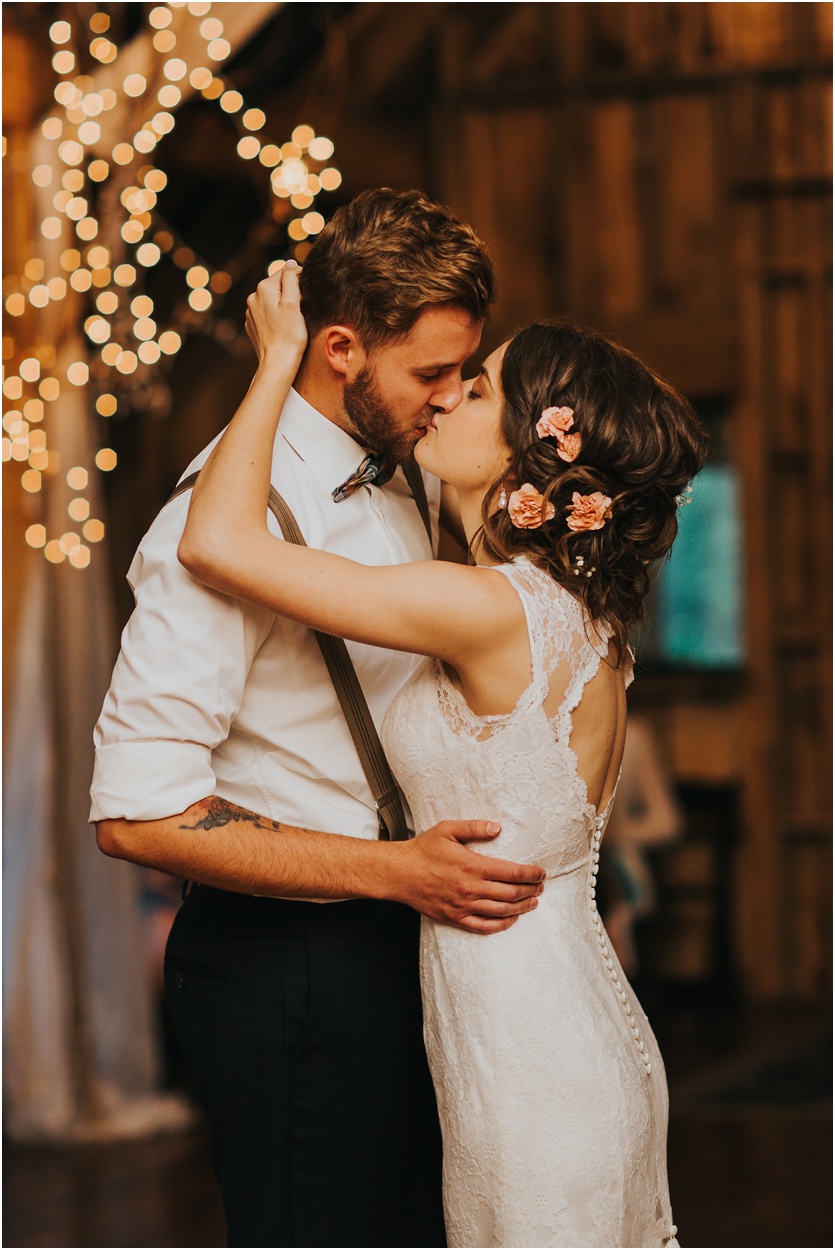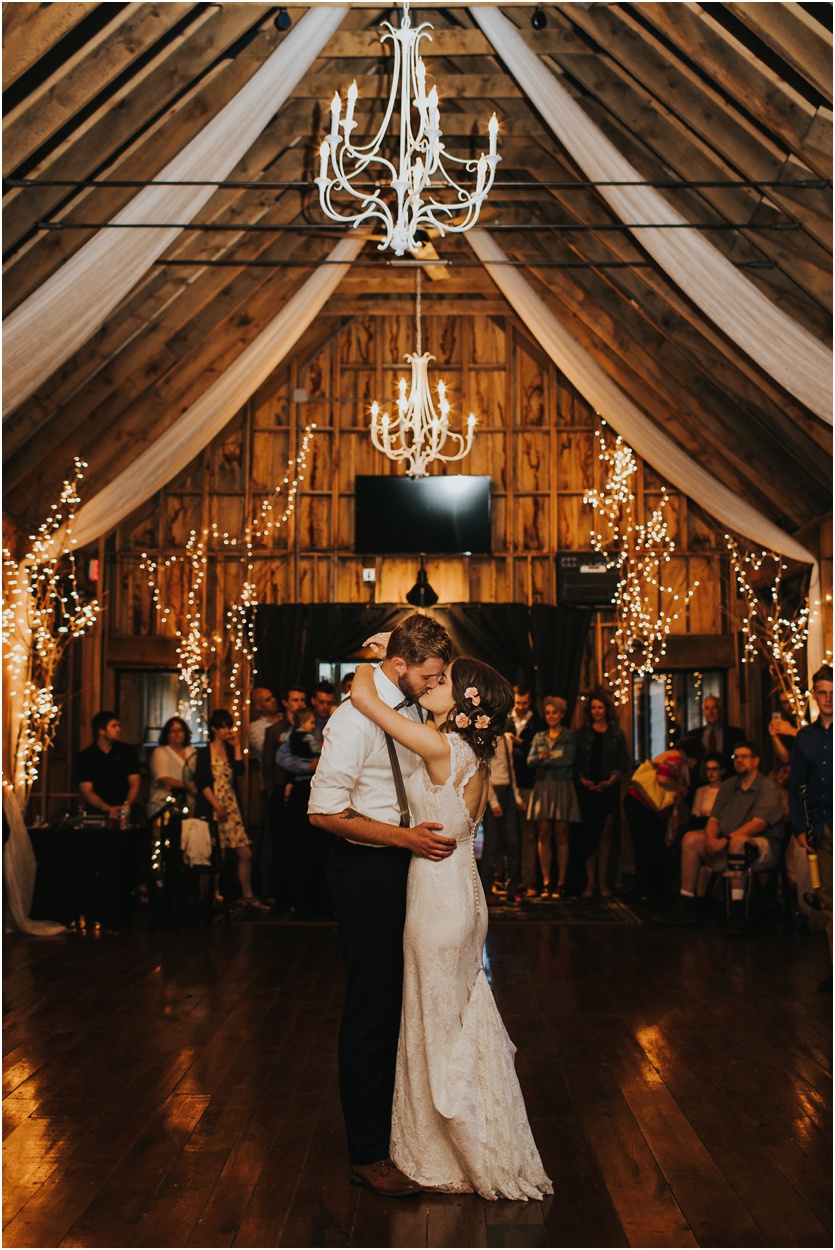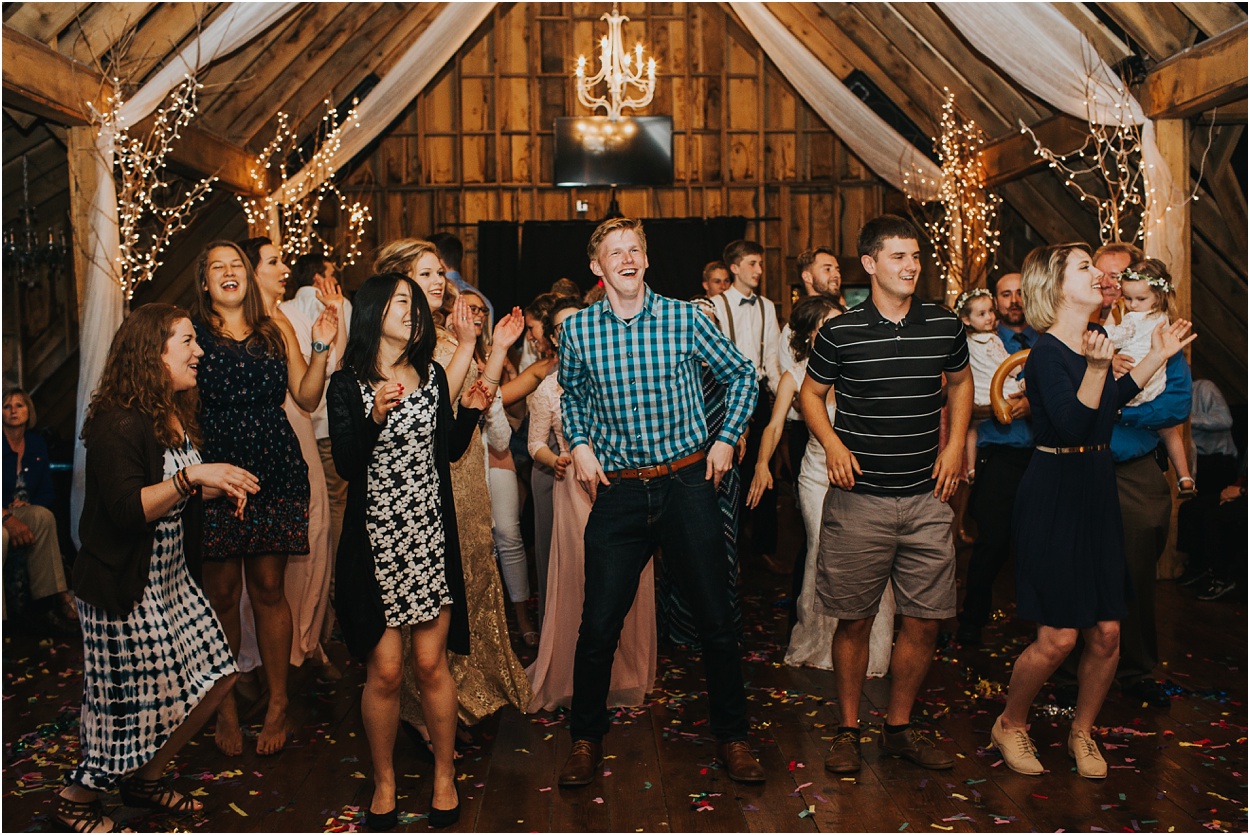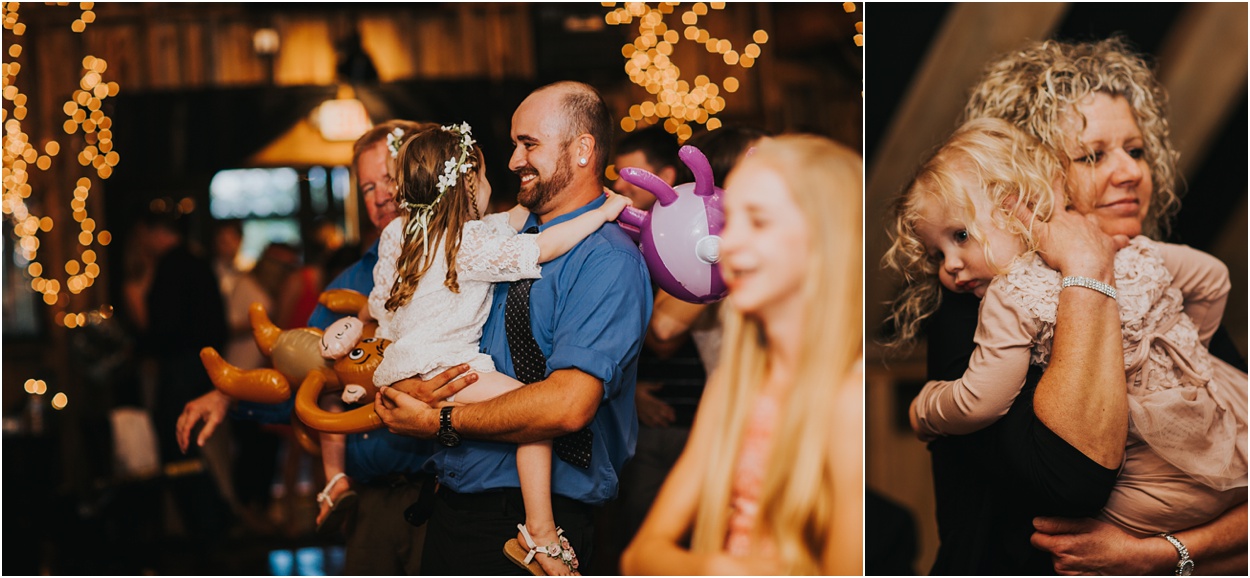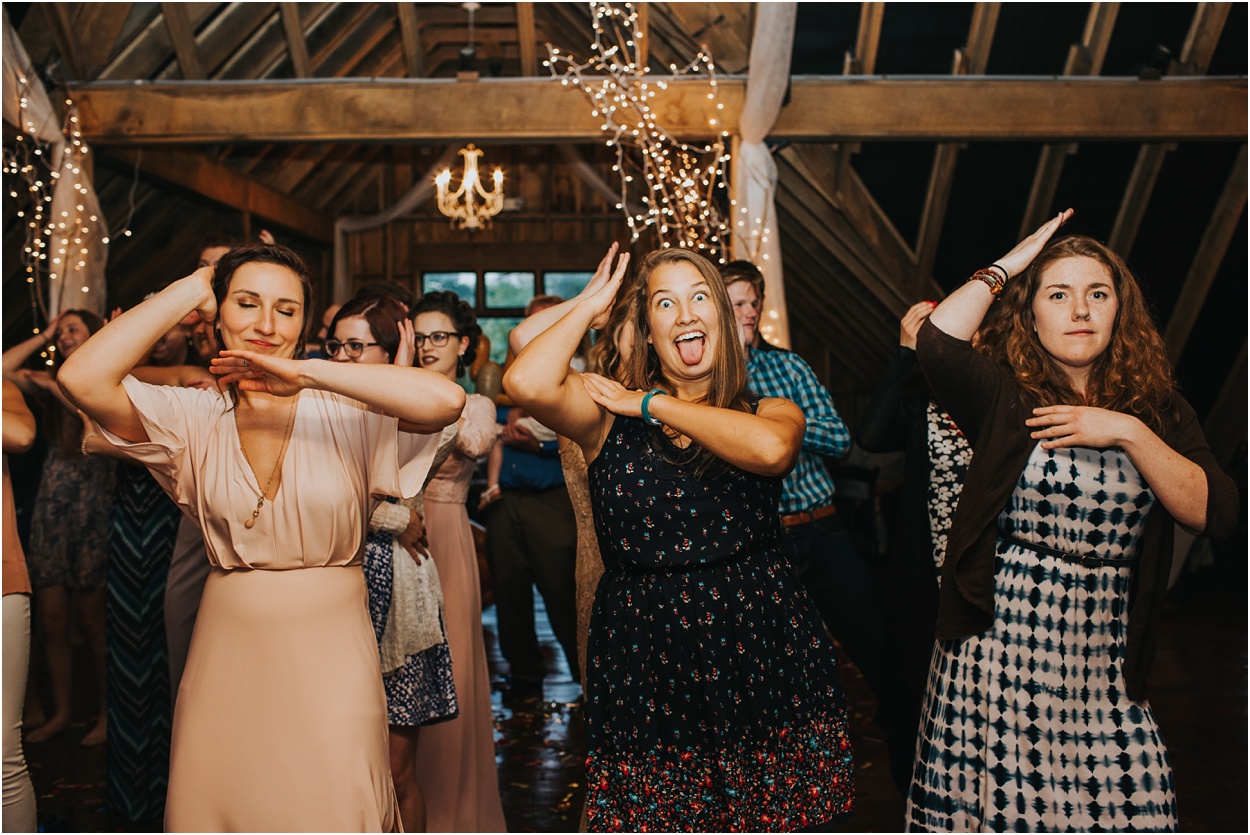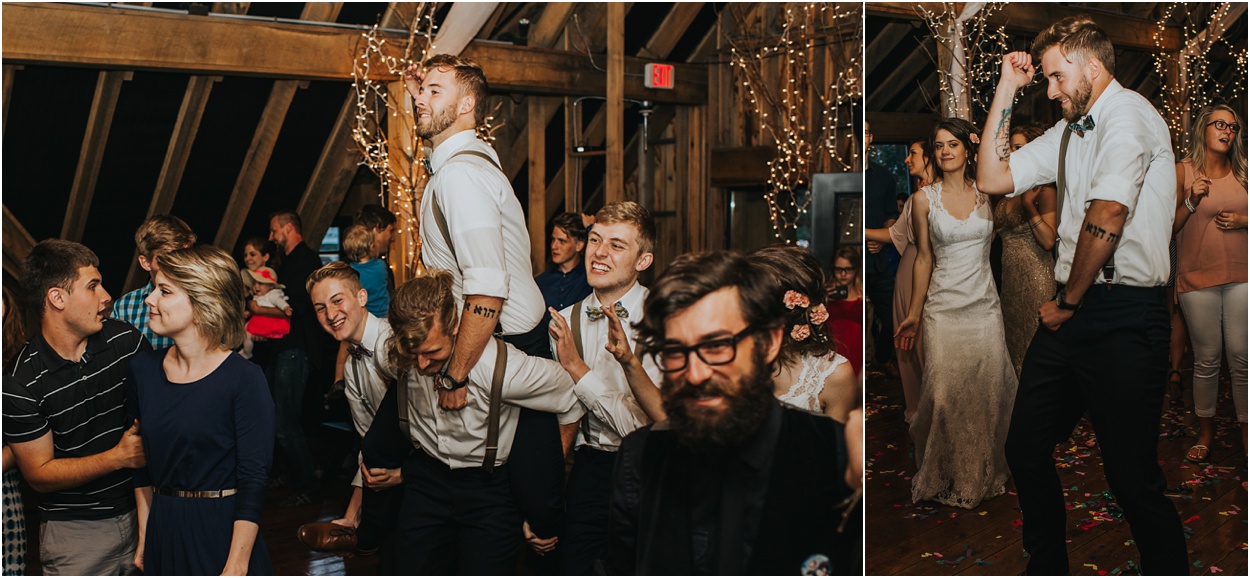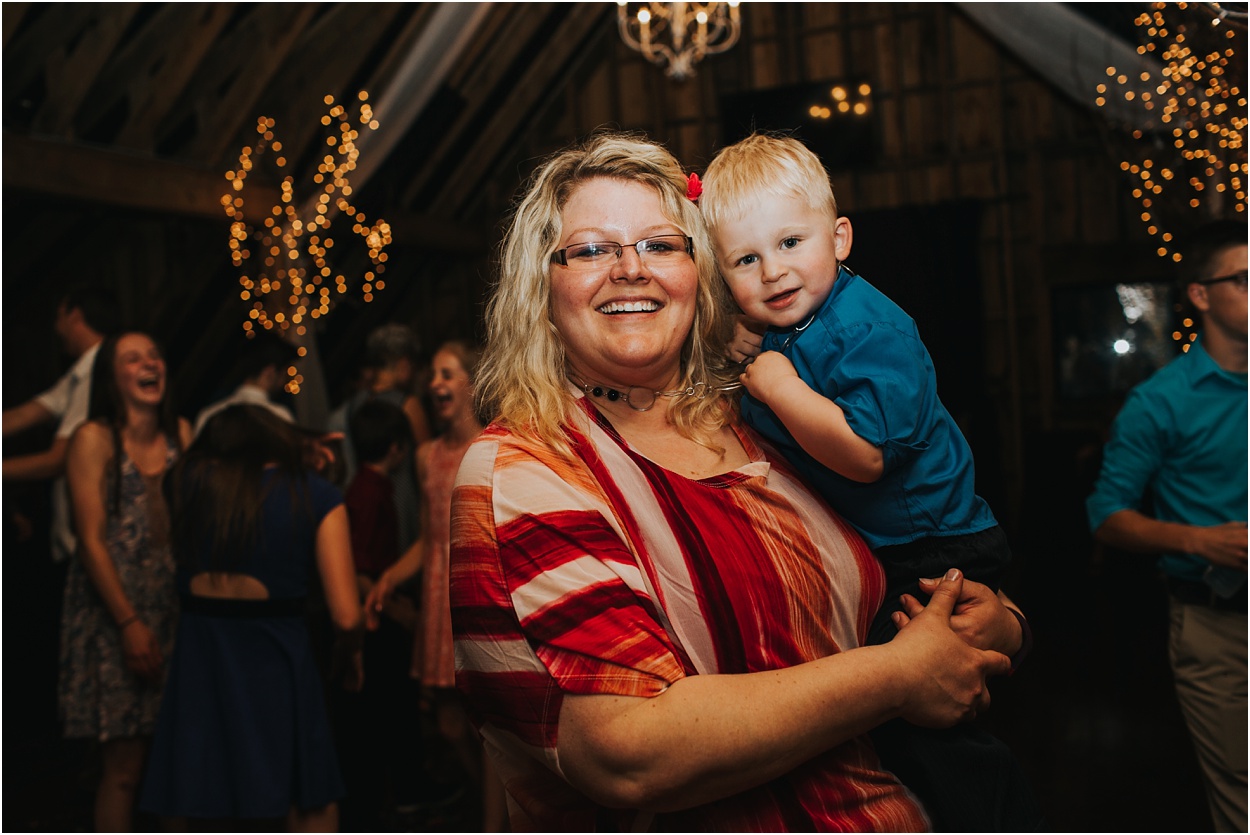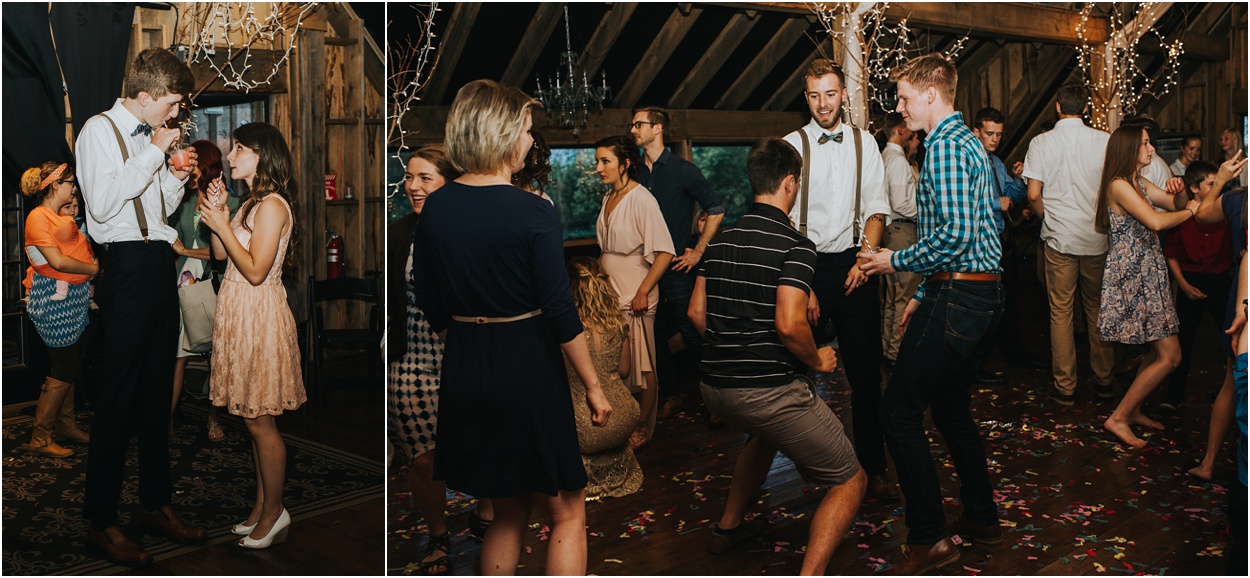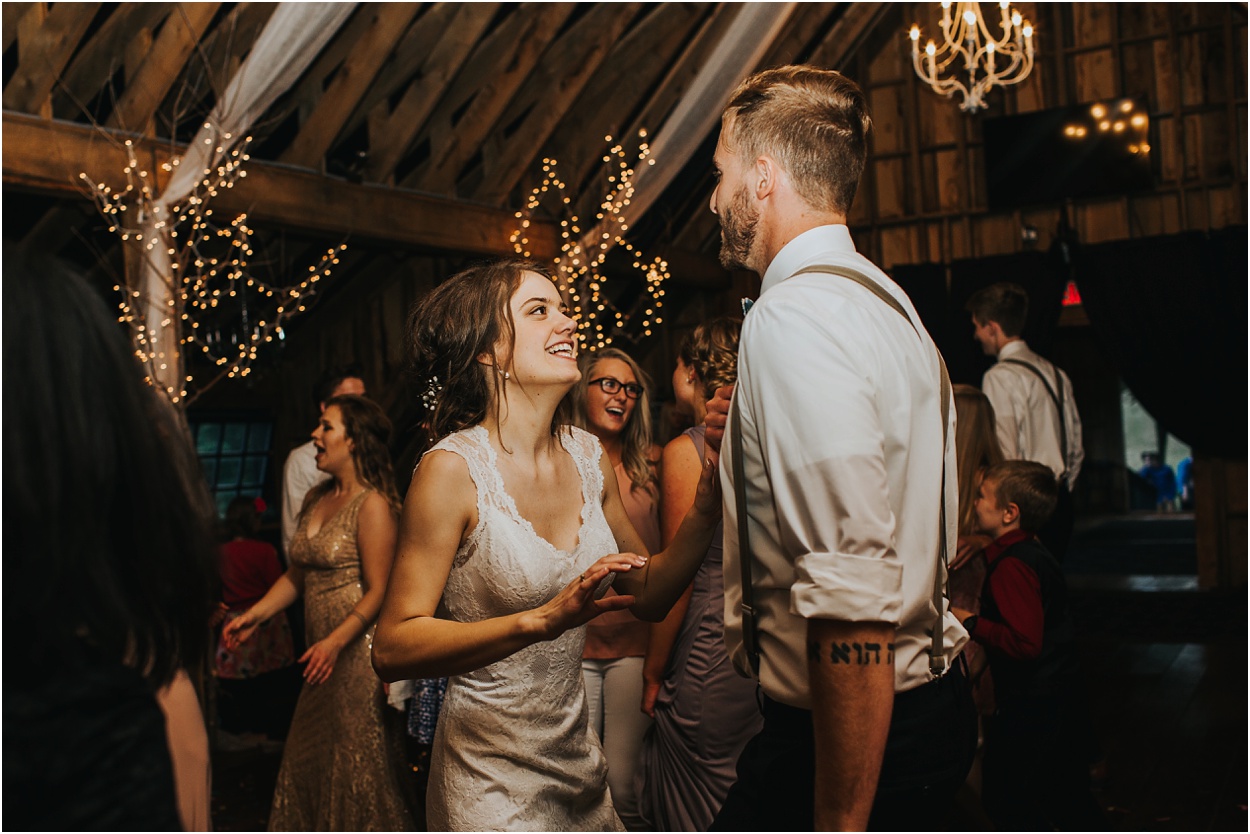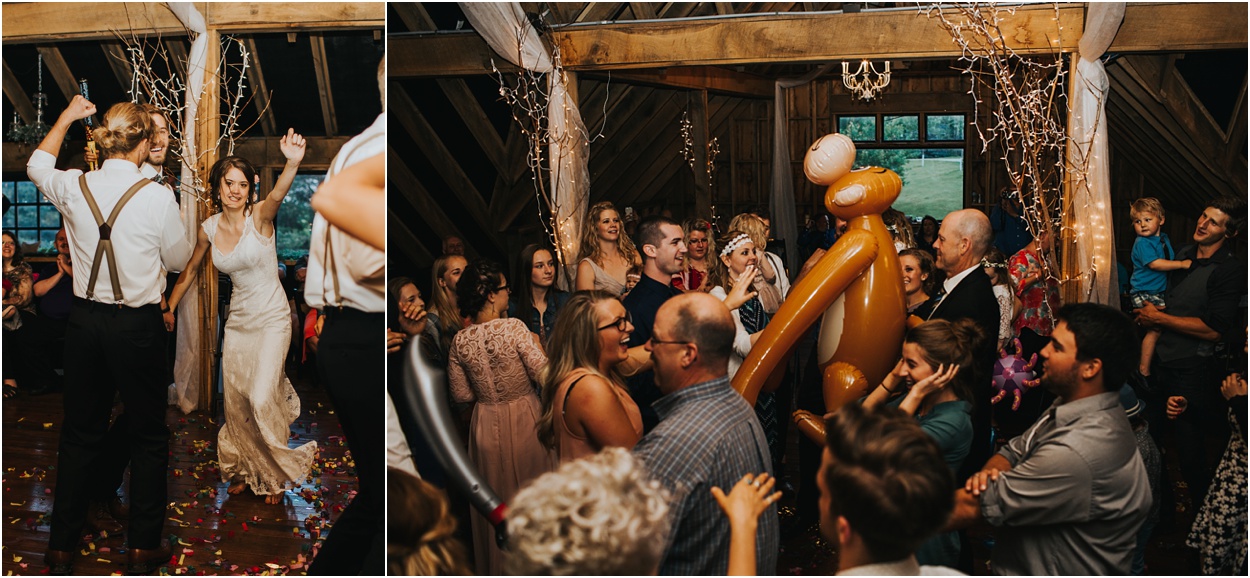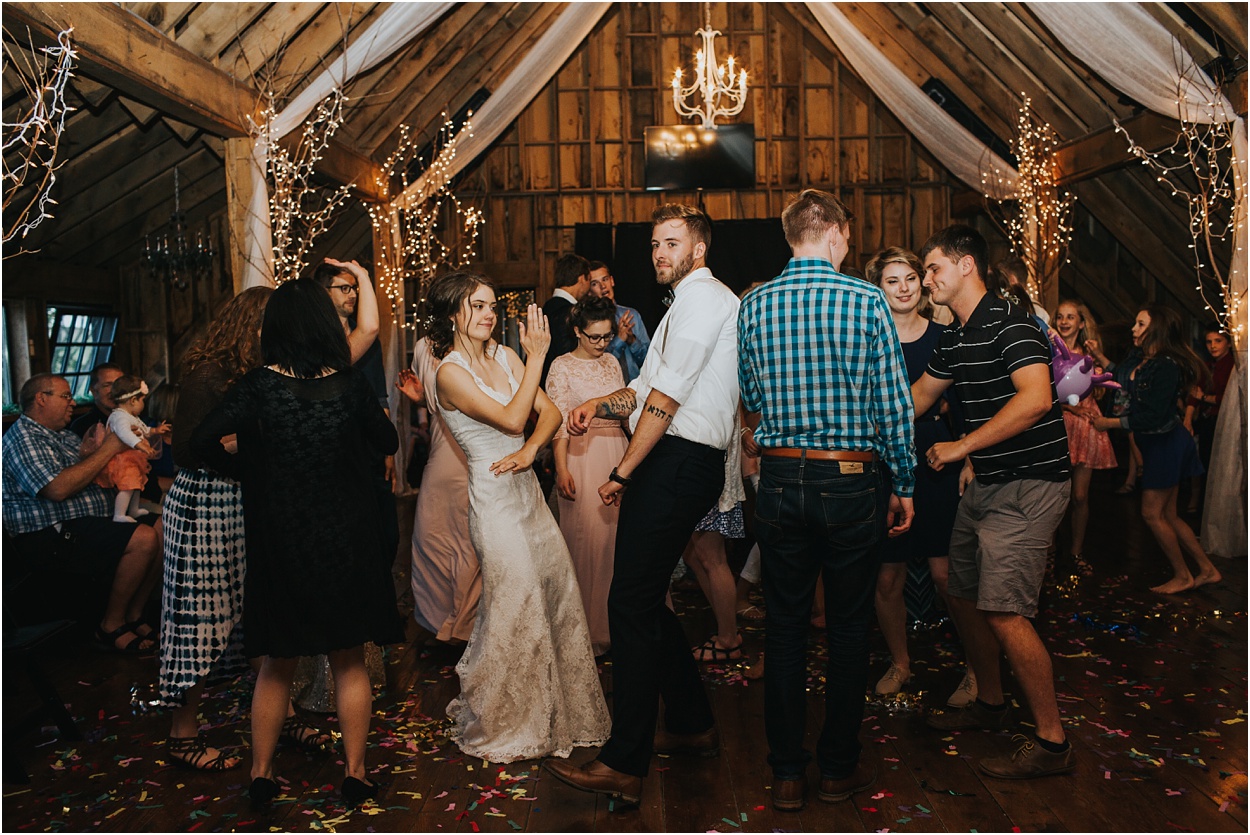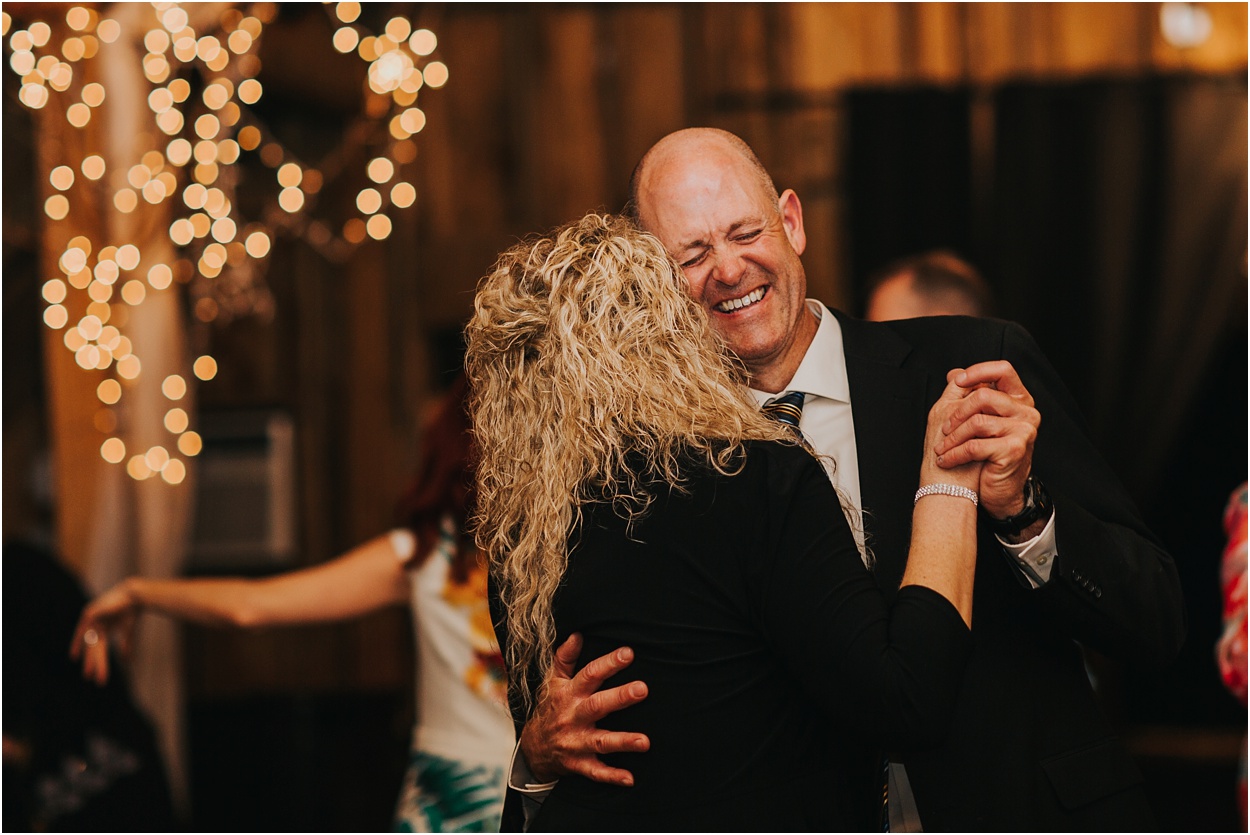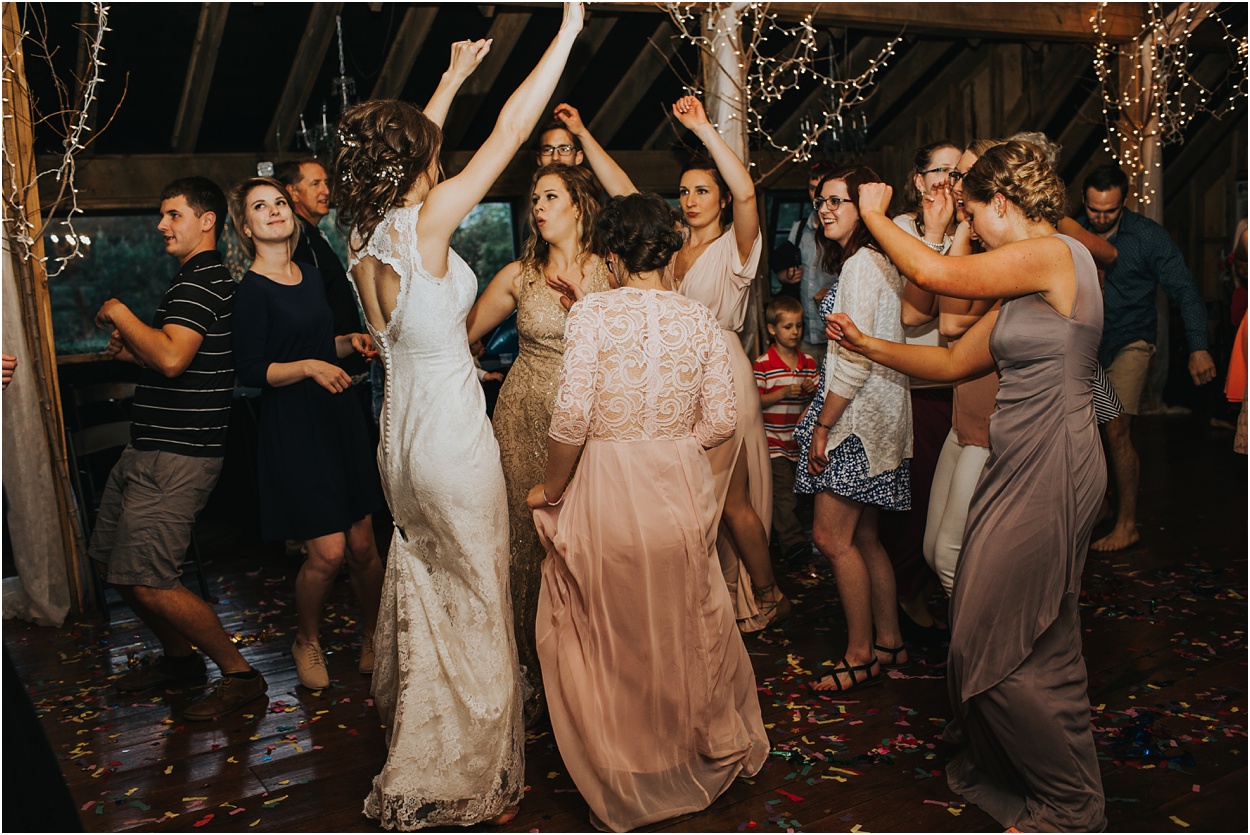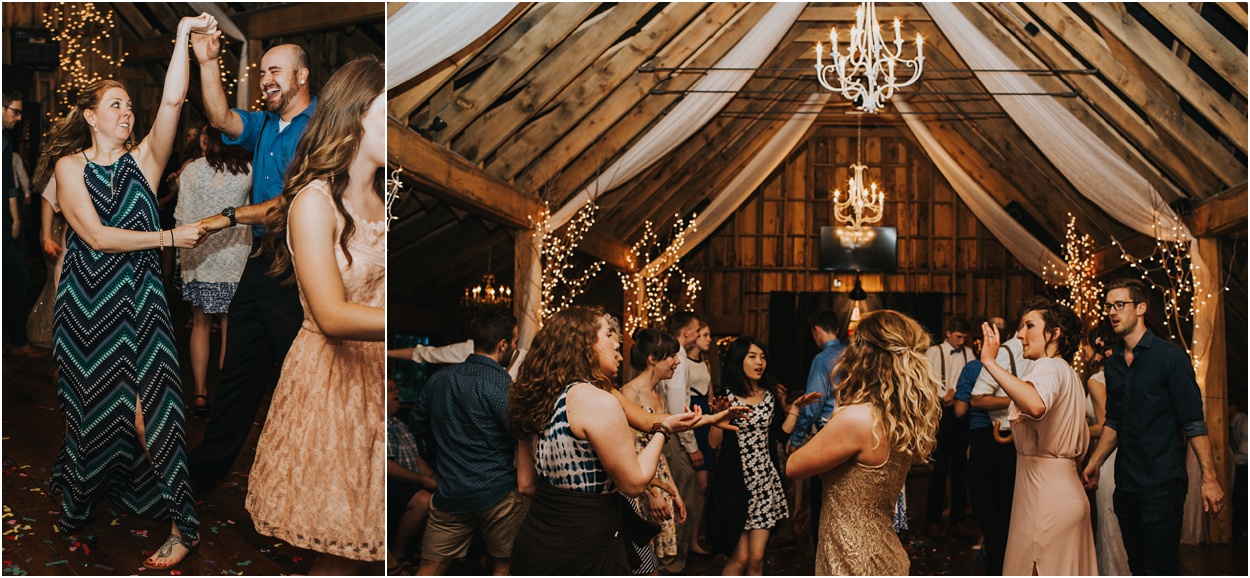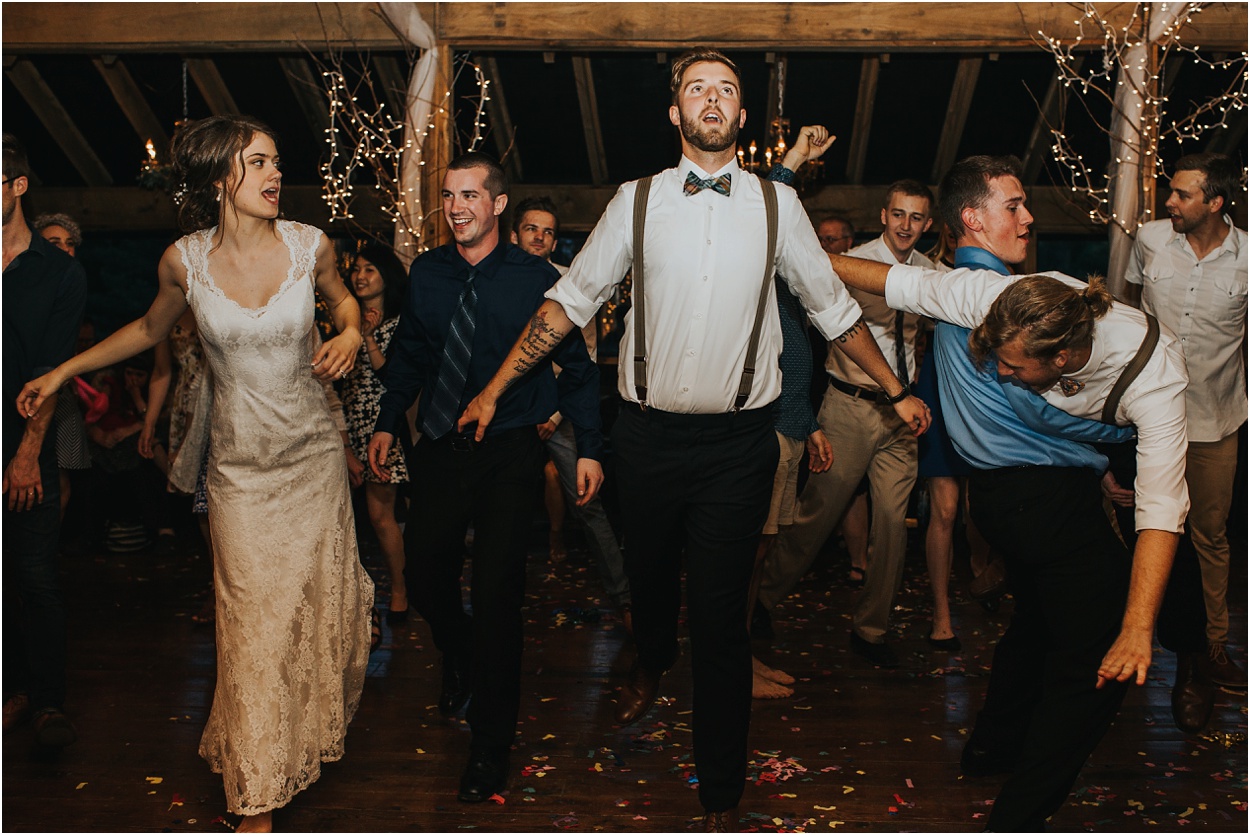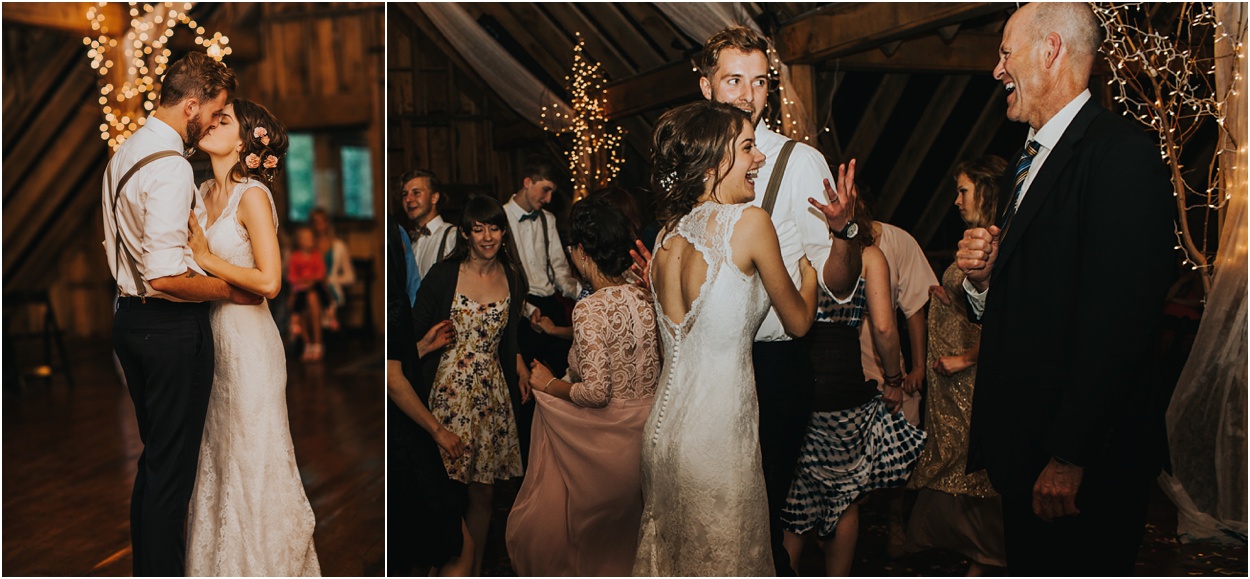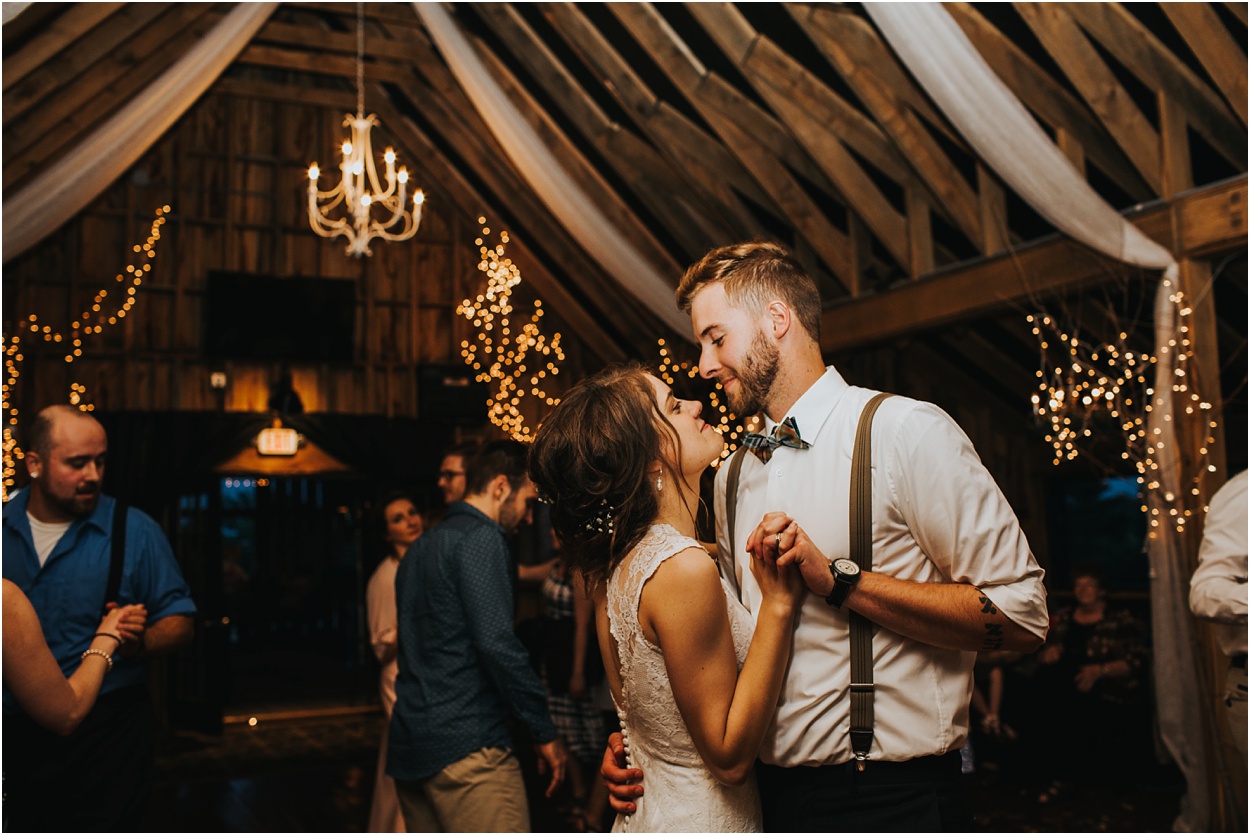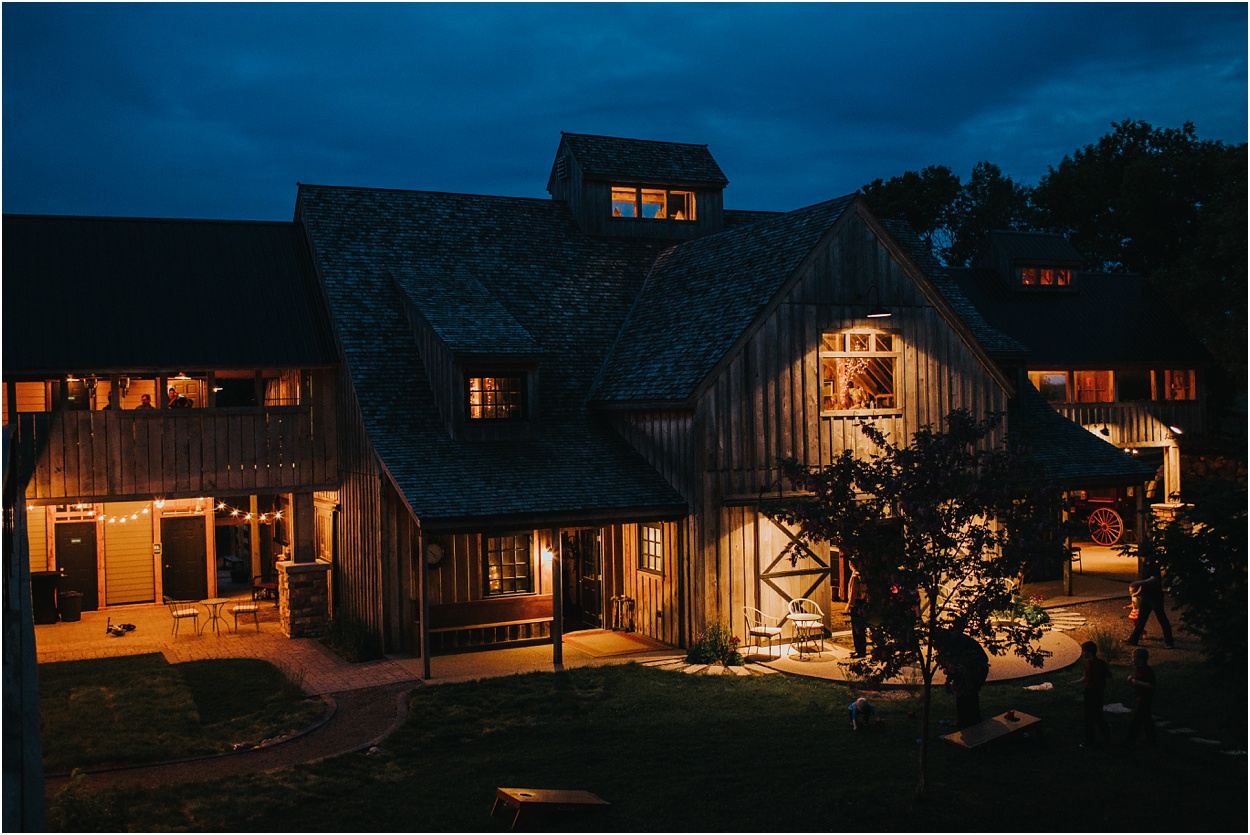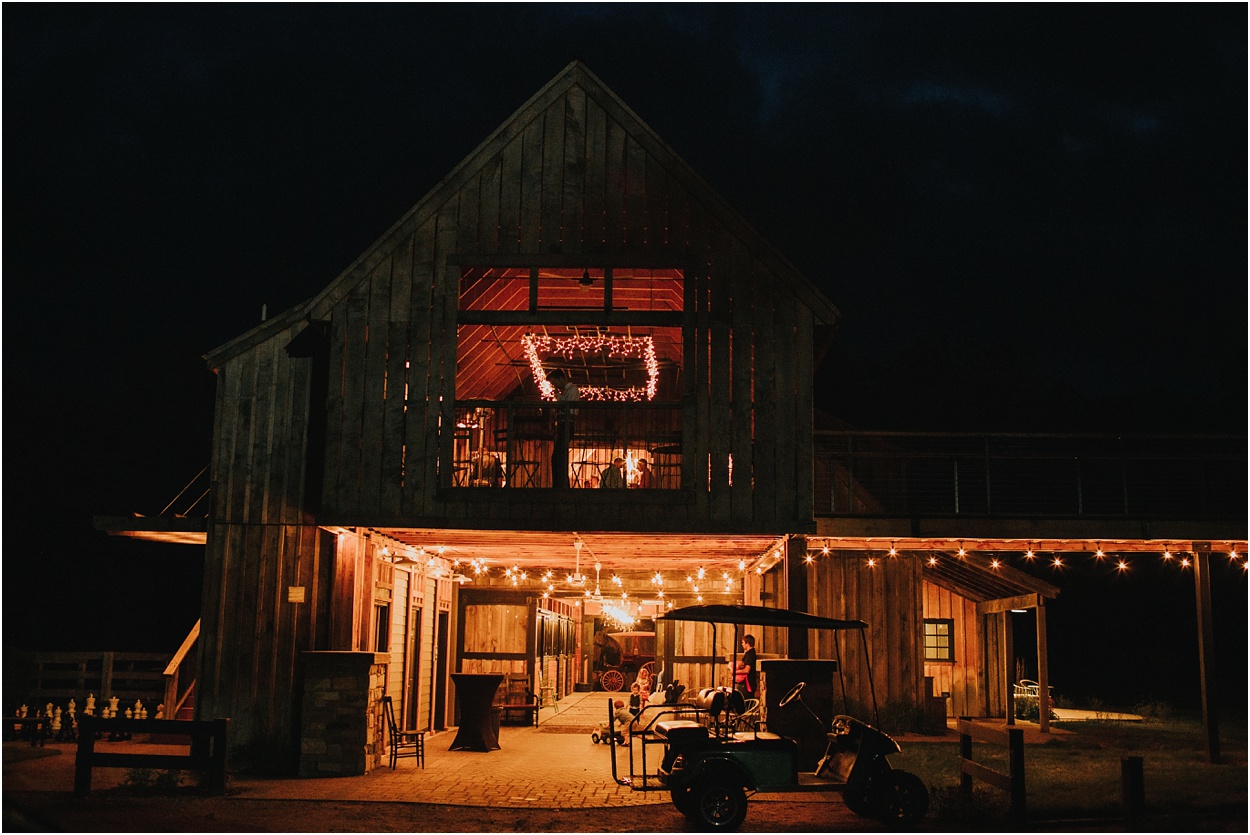 These photos are not for use without permission. Please contact Lydia at twopinesphotography@gmail.com if you would like more information on the usage and release of these photos.
You might also like
July 19, 2017

November 18, 2016